DES MOINES | In front of a large, enthusiastic crowd on the big stage of Wells Fargo Arena, things looked pretty good at the end of the third quarter for the Clear Lake boys team on Thursday. Up by seven points with just eight minutes separating them from a state title berth, the Lions players and crowd were whipped into a frenzy.
But a fourth-quarter collapse changed everything, and the Lions' championship hopes ended with a 61-54 loss to Norwalk in the state semifinal game.
Going up against Norwalk junior Bowen Born, son of former Iowa State star Michael Born, the Lions knew they'd have a challenge on their hands. Born, who averaged 27.7 points per game this season, scored 19 points in the first half. Although Born dominated the boards with his quickness and seeming ability to change directions in mid-air, the Lions went into halftime happy, as the half ended with a big block of Born by Clear Lake junior Cody Kearns, and the game tied at 31-31.
In the third quarter, the Lions came out hot. Seniors Drew Enke and Tate Storbeck both hit 3s, to give Clear Lake a 3-point lead. After another jumper from Enke, Andrew Formanek shot a three that put the Lions up, 47-40, at the end of the third quarter.
In the fourth, Norwalk found its offensive groove, outscoring Clear Lake 21-7. With 2:01 remaining in the game, Born hit a jumper from near the free-throw line, to give Norwalk a 53-52 lead. At that point, the momentum seemed to shift toward the home team.
"We went into the fourth really confident," Enke said. "This was what we worked for all year. We were ready, but in a big atmosphere, big-time players make big-time plays. (Born) is a great player, and he hit some shots. You think you've got your hand up, and you're playing good D, but he's still going to hit it over you."
Clear Lake freshman Carson Toebe answered with a jumper of his own to put Clear Lake back on top, but Warriors senior Tyler Endres quickly scored a layup, to give Norwalk the lead for good. After a steal and a foul on Born near the Lions' basket, Born hit a pair of free throws with only seconds remaining to seal the victory for the Warriors. 
You have free articles remaining.
"We didn't end where we wanted to," Enke said. "We thought we were good enough to make it to the championship game, but sometimes things don't work out. We're going to keep our heads held high."
Born finished the game with 32 points for the Warriors, on 10-of-31 shooting, while also making 10 free throws.
"We knew he was going to get some shots," coach Jeremey Ainley said. "I thought for the most part, our game-plan worked. We made him shoot some tough shots, obviously, … a couple bounces here or there, and it's a totally different ending."
For the Lions, Enke led the team with 20 points. Formanek had 13, while Jaylen DeVries collected 10 total rebounds to lead Clear Lake. Norwalk outscored Clear Lake 30-23 in the second half. Norwalk also won the turnover battle, forcing 14, while losing the ball just five times. The Warriors also finished with seven steals, compared to just two for the Lions.
Although they were eliminated from championship contention with their first loss of the season, the Lions' season is not over. Clear Lake will play at 10:20 a.m. on Friday, against Winterset, for third place in the state tournament.
"Win or lose, we play (Friday)," Ainley said. "That's the only thing you can ask for, to play at this venue on the last possible day of the season. Even though it'll be for third place, we gave ourselves that chance."
Photos: Clear Lake boys fall to Norwalk in state semifinals
State BBall Clear Lake vs. Norwalk 1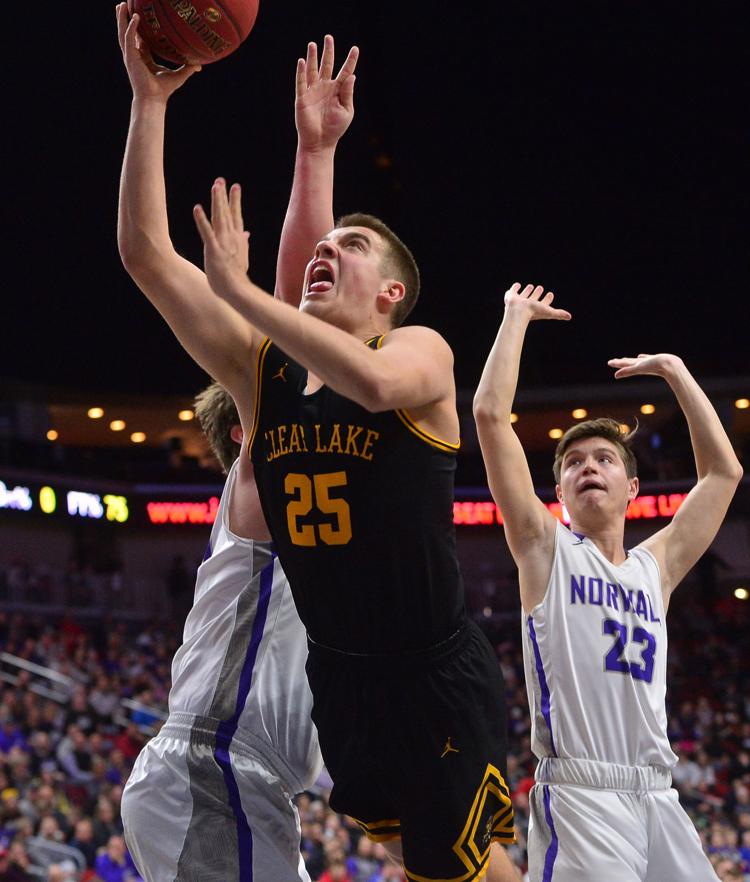 State BBall Clear Lake vs. Norwalk 2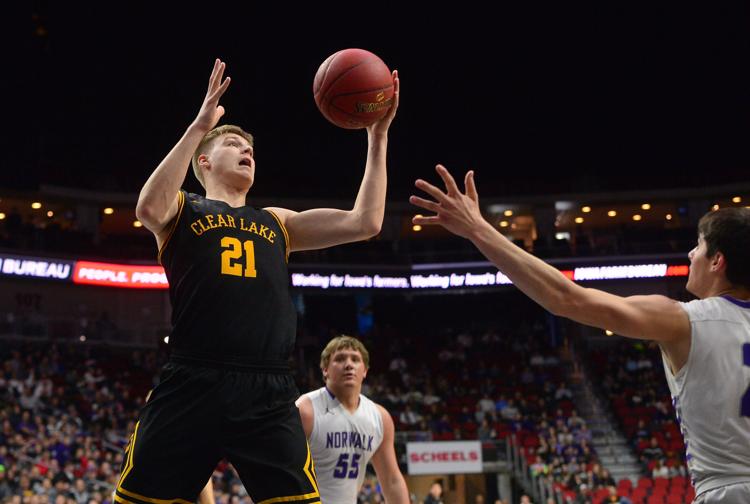 State BBall Clear Lake vs. Norwalk 3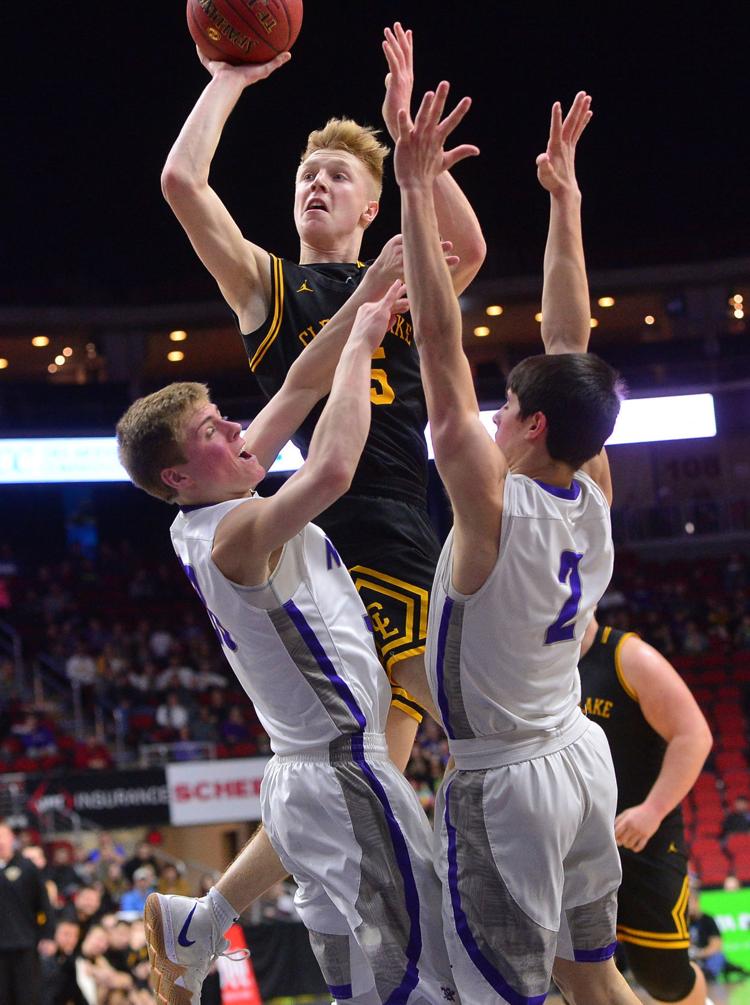 State BBall Clear Lake vs. Norwalk
State BBall Clear Lake vs. Norwalk 5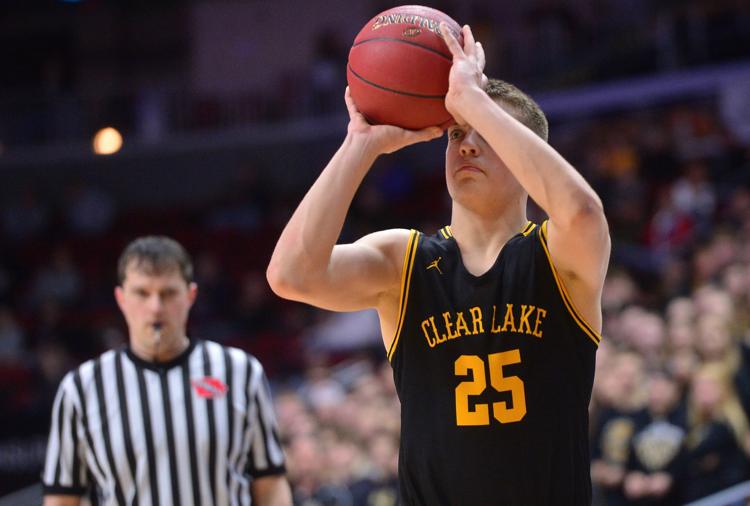 State BBall Clear Lake vs. Norwalk 6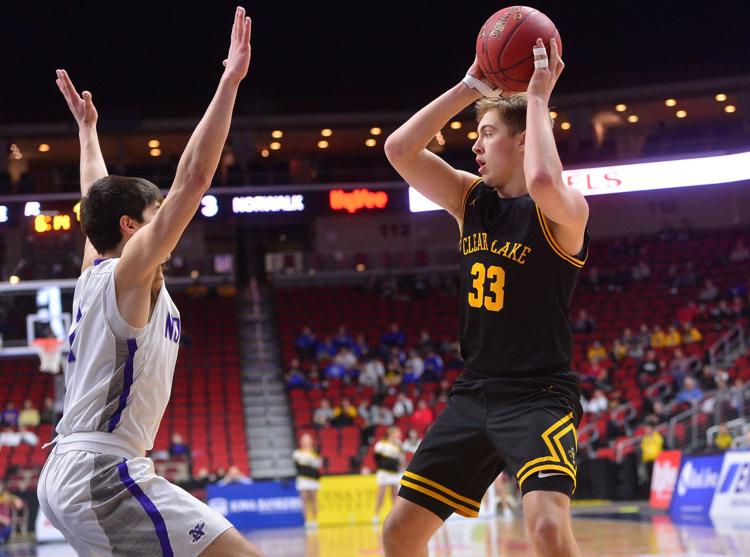 State BBall Clear Lake vs. Norwalk 7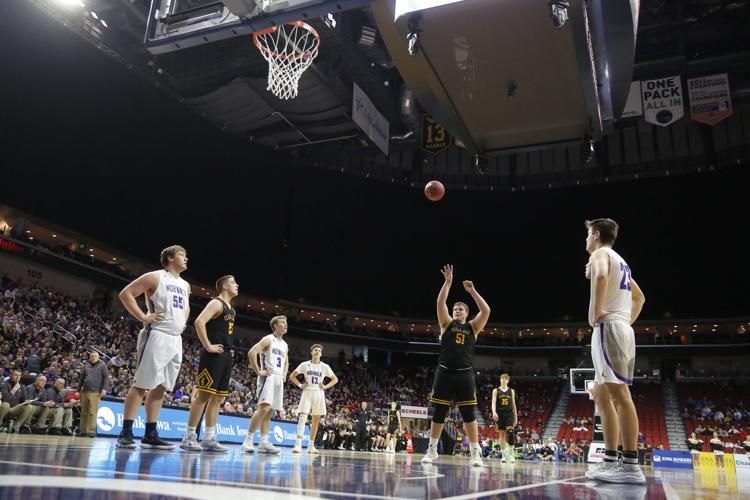 State BBall Clear Lake vs. Norwalk 8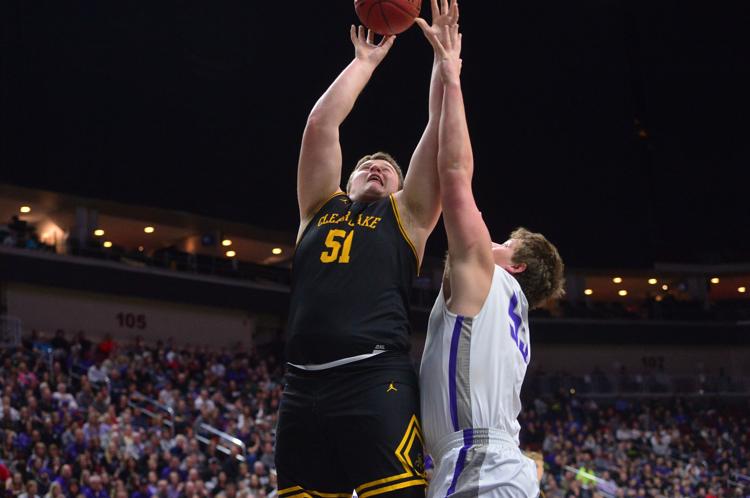 State BBall Clear Lake vs. Norwalk 9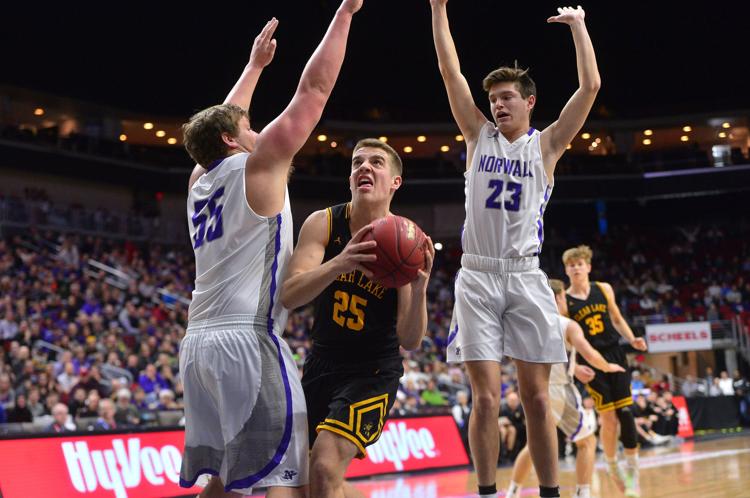 State BBall Clear Lake vs. Norwalk 10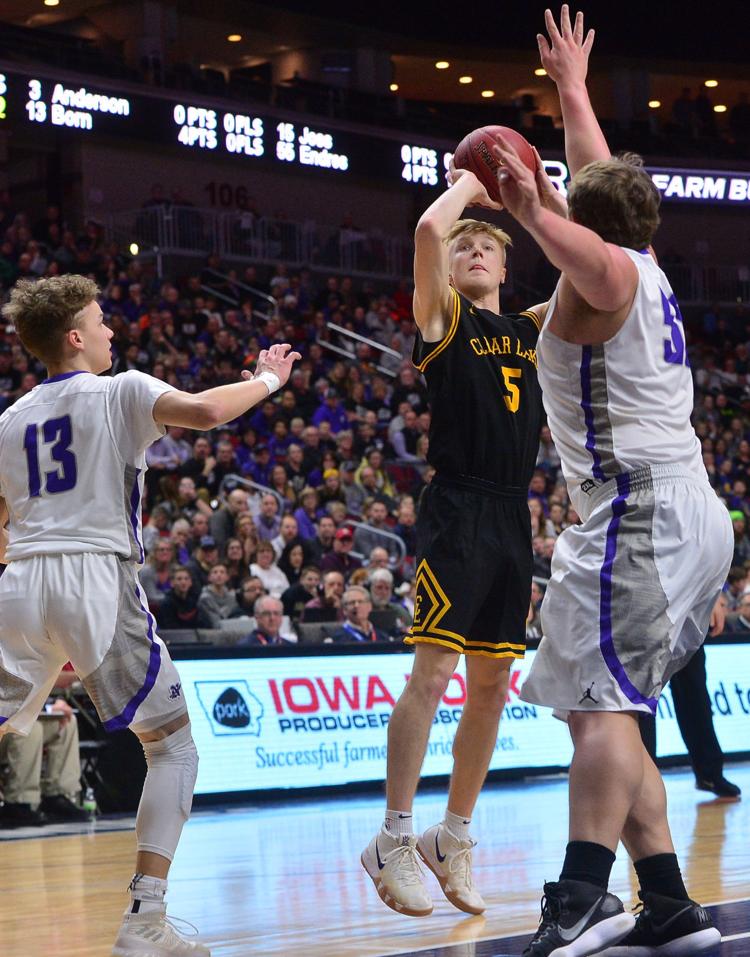 State BBall Clear Lake vs. Norwalk 11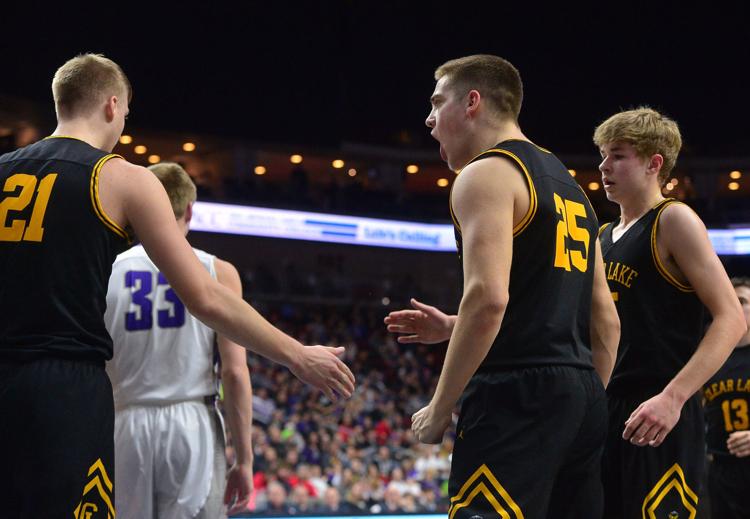 State BBall Clear Lake vs. Norwalk 12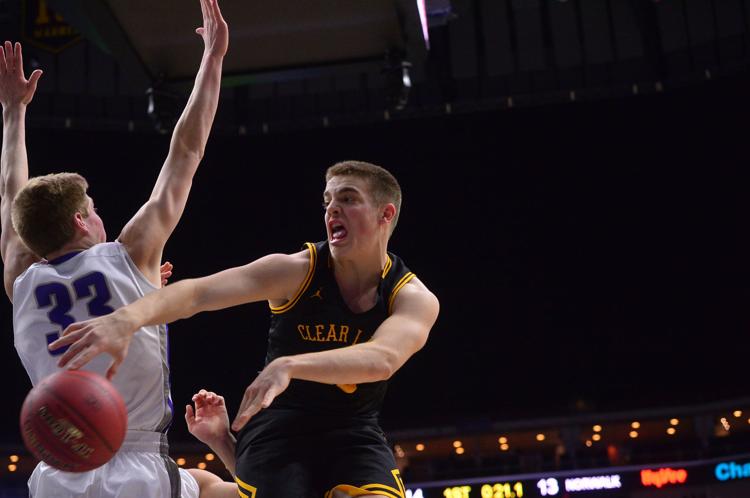 State BBall Clear Lake vs. Norwalk 13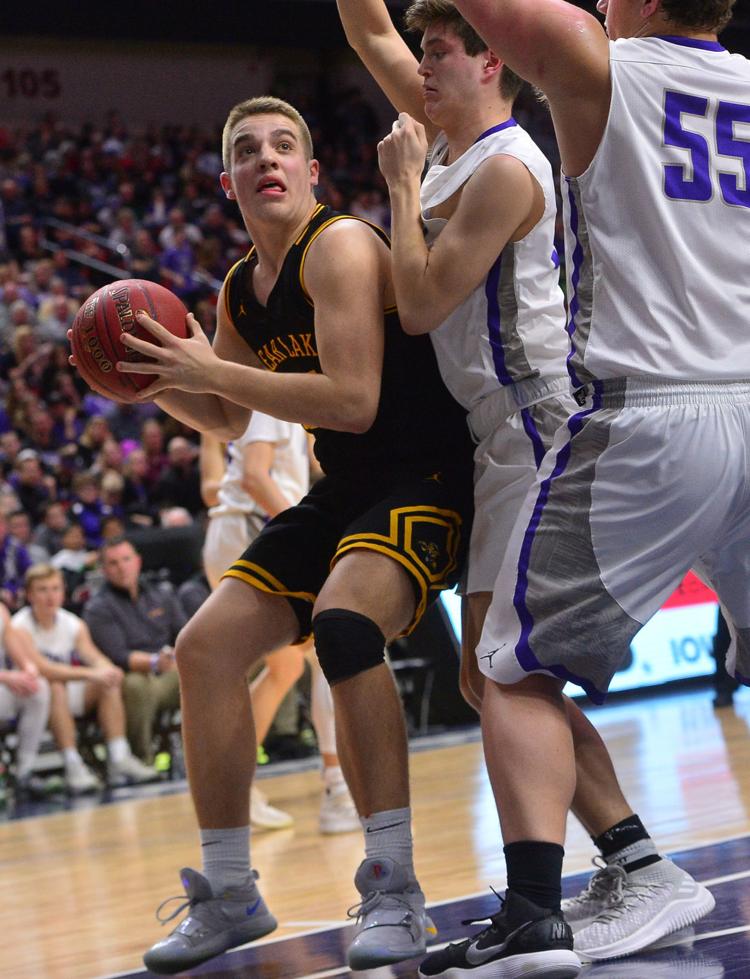 State BBall Clear Lake vs. Norwalk 14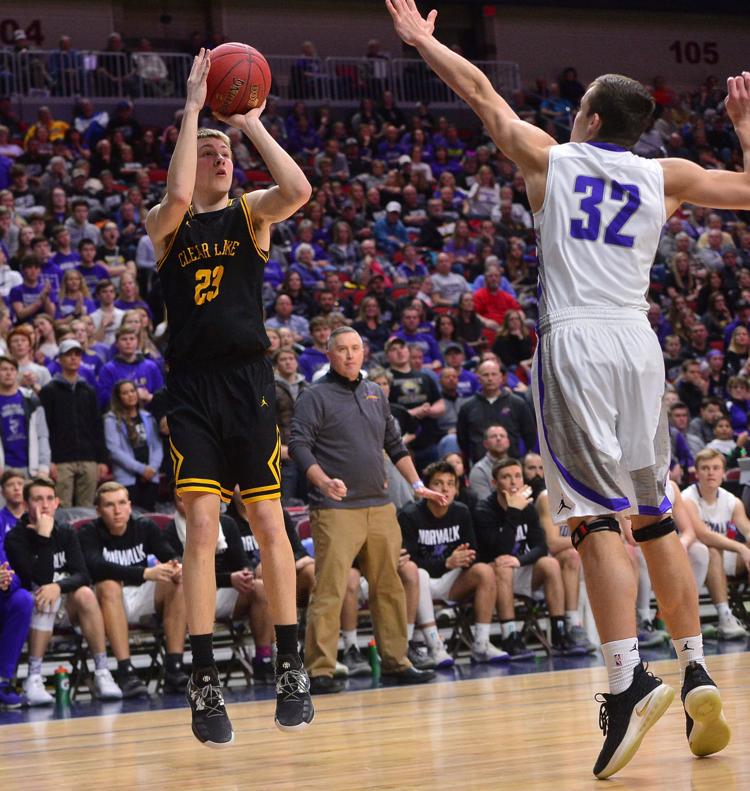 State BBall Clear Lake vs. Norwalk 15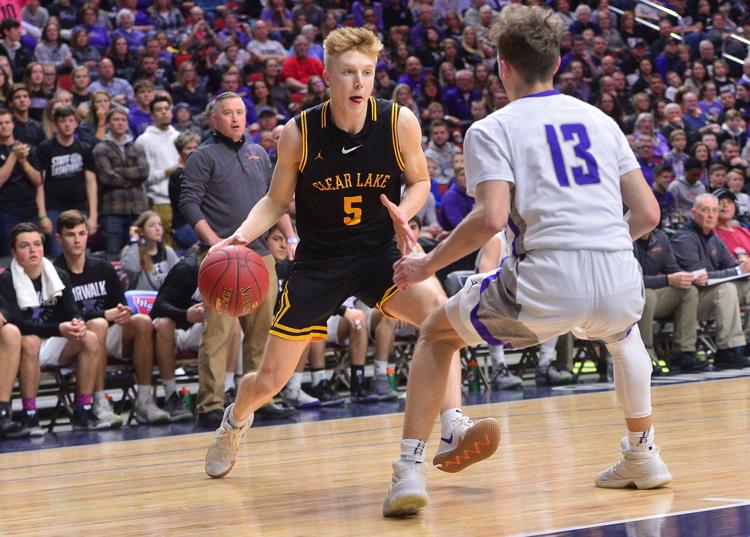 State BBall Clear Lake vs. Norwalk 16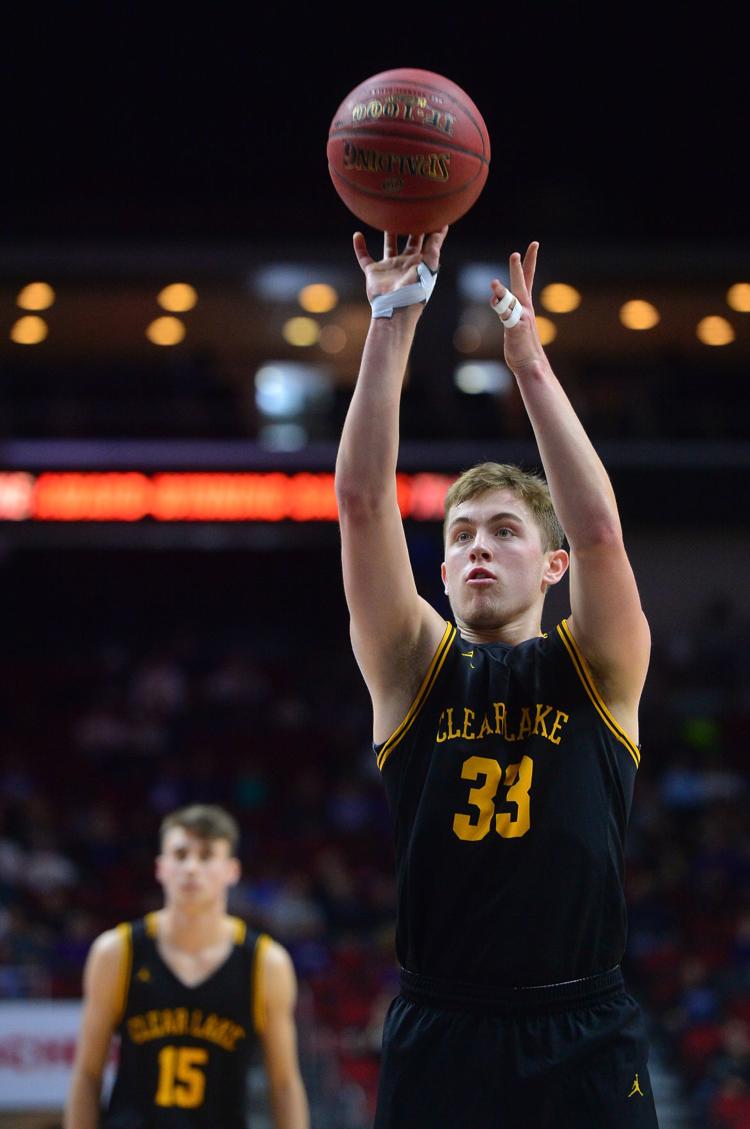 State BBall Clear Lake vs. Norwalk 17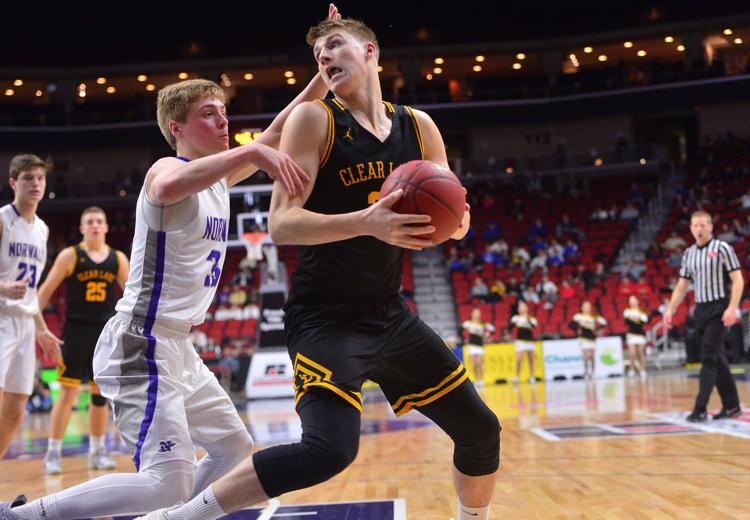 State BBall Clear Lake vs. Norwalk 18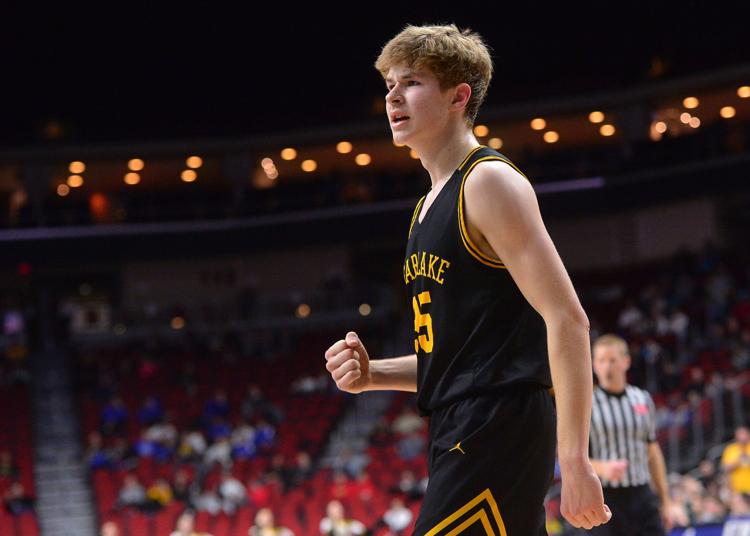 State BBall Clear Lake vs. Norwalk 19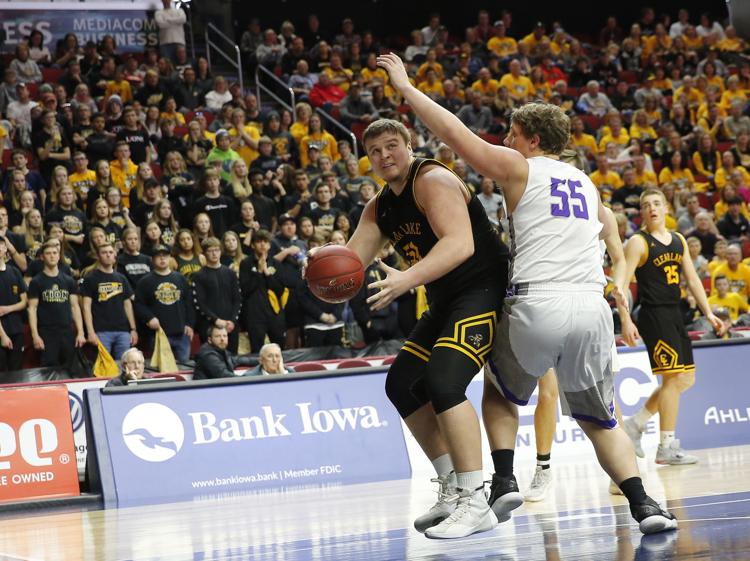 State BBall Clear Lake vs. Norwalk 20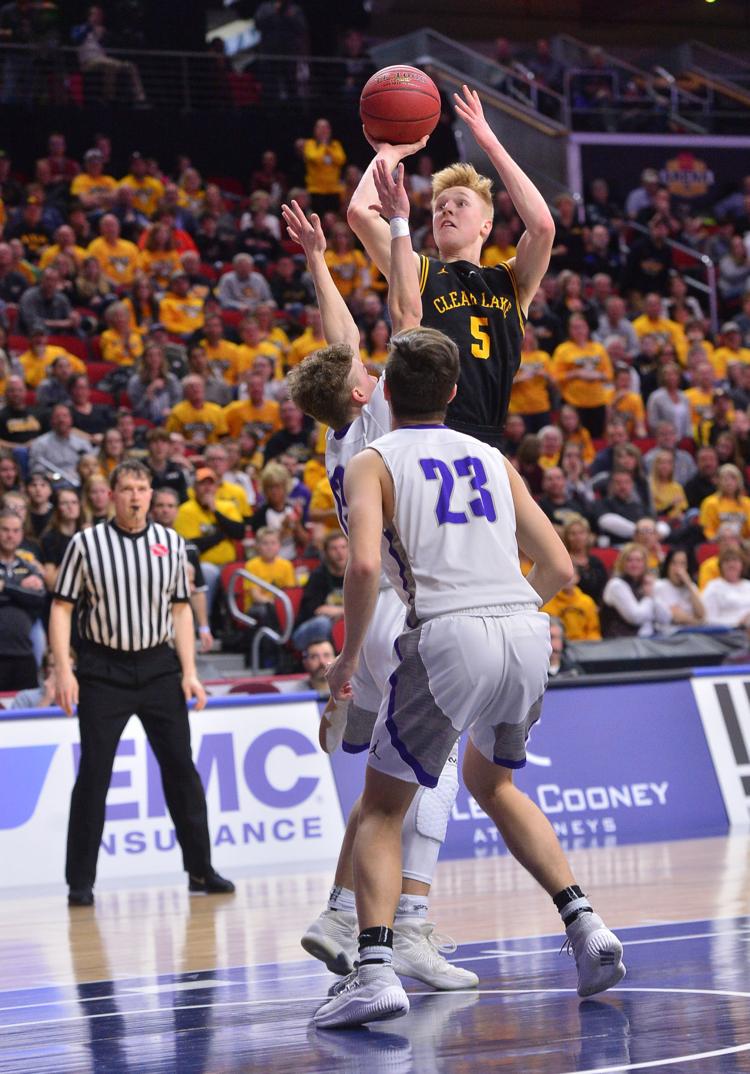 State BBall Clear Lake vs. Norwalk 21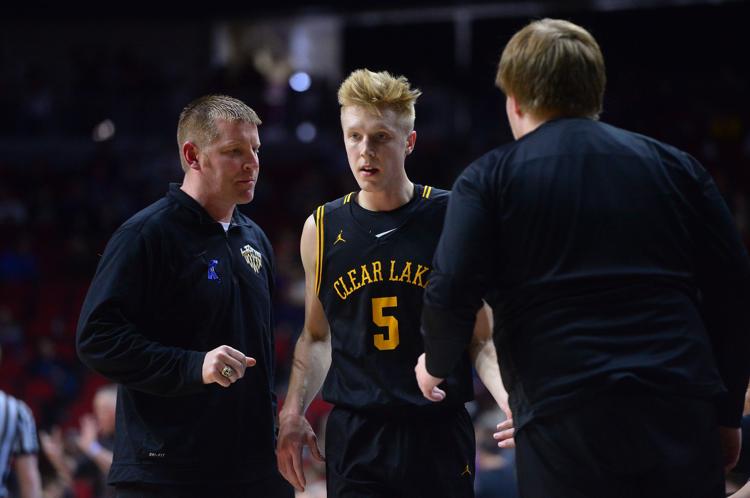 State BBall Clear Lake vs. Norwalk 22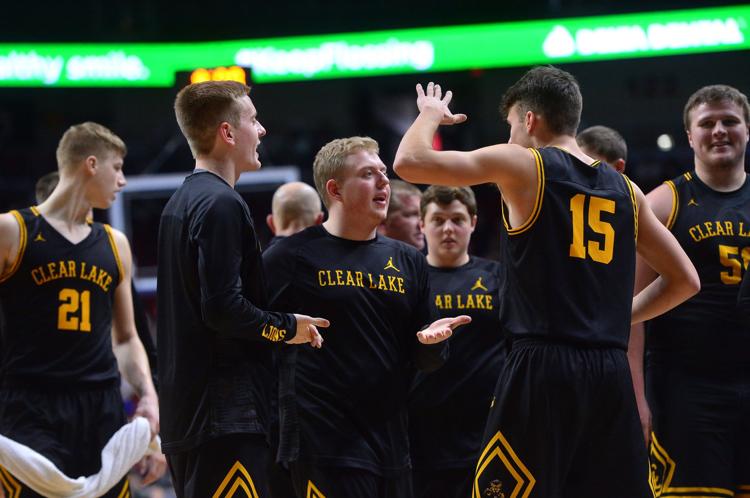 State BBall Clear Lake vs. Norwalk 23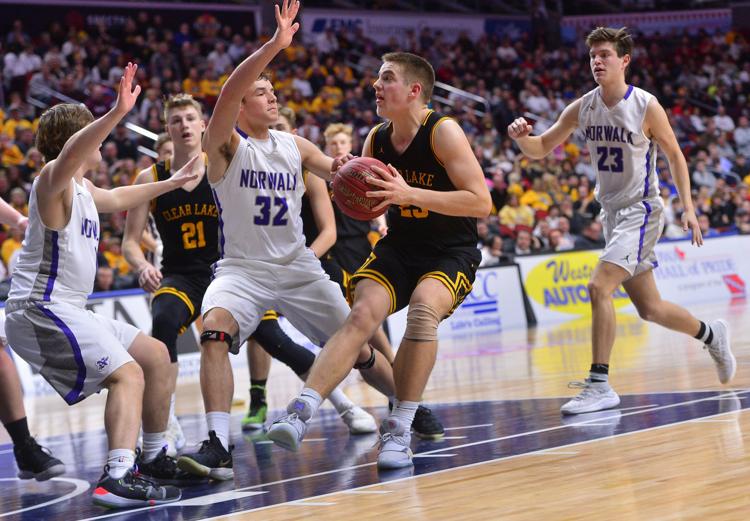 State BBall Clear Lake vs. Norwalk 24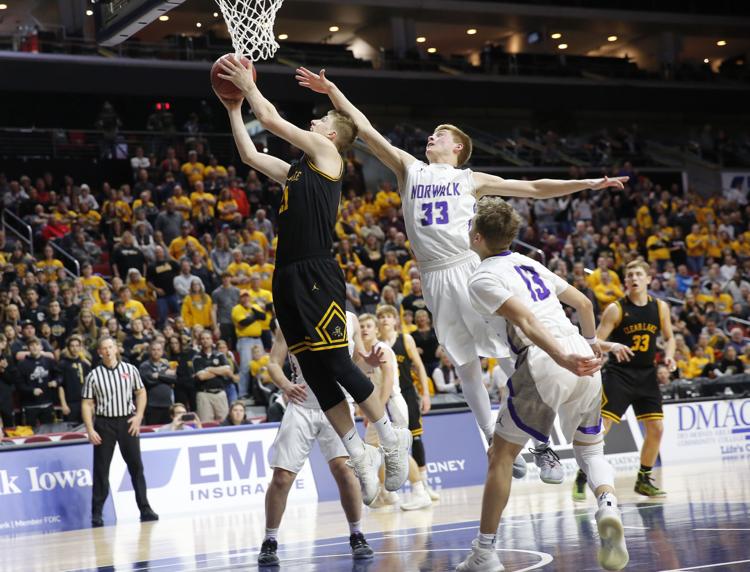 State BBall Clear Lake vs. Norwalk 25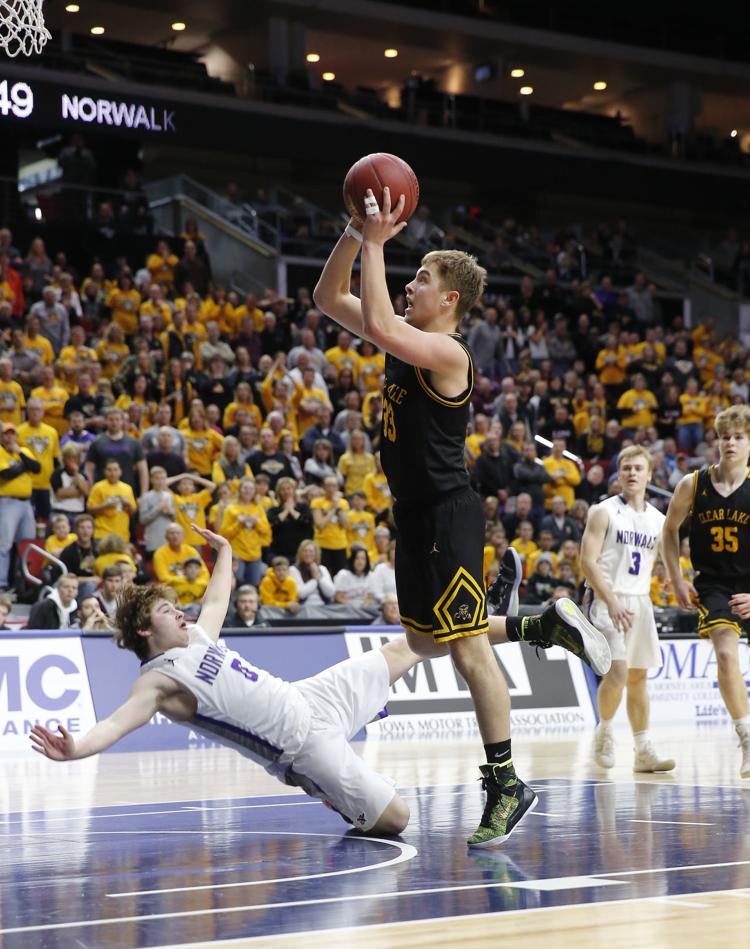 State BBall Clear Lake vs. Norwalk 26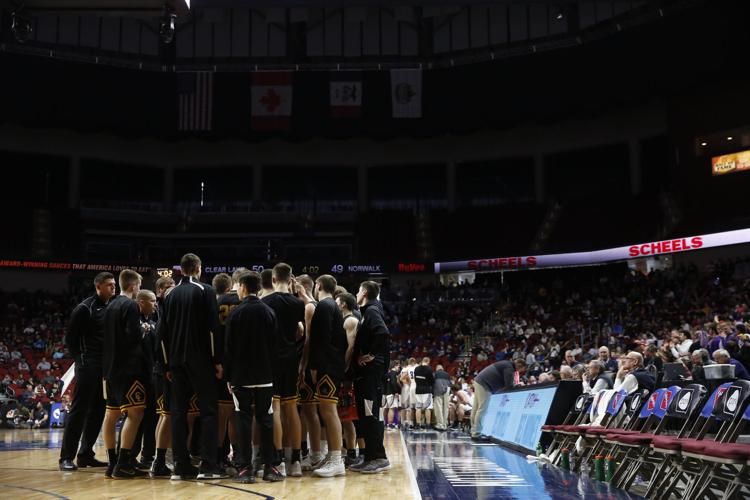 State BBall Clear Lake vs. Norwalk 27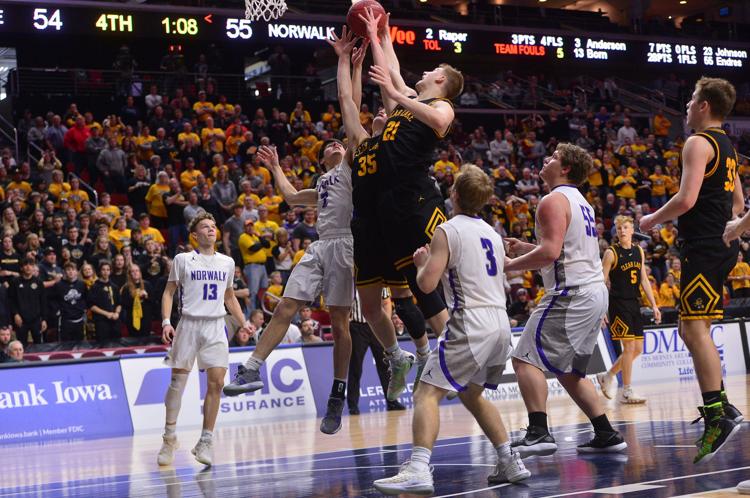 State BBall Clear Lake vs. Norwalk 28
State BBall Clear Lake vs. Norwalk 29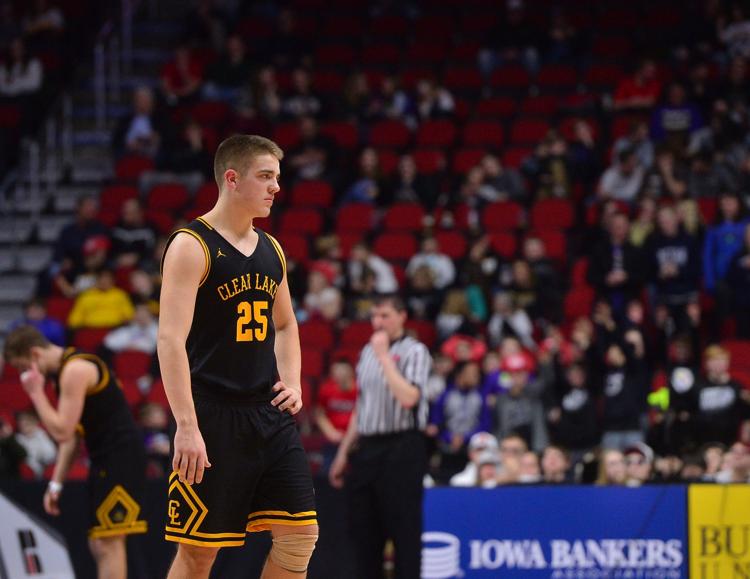 State BBall Clear Lake vs. Norwalk 30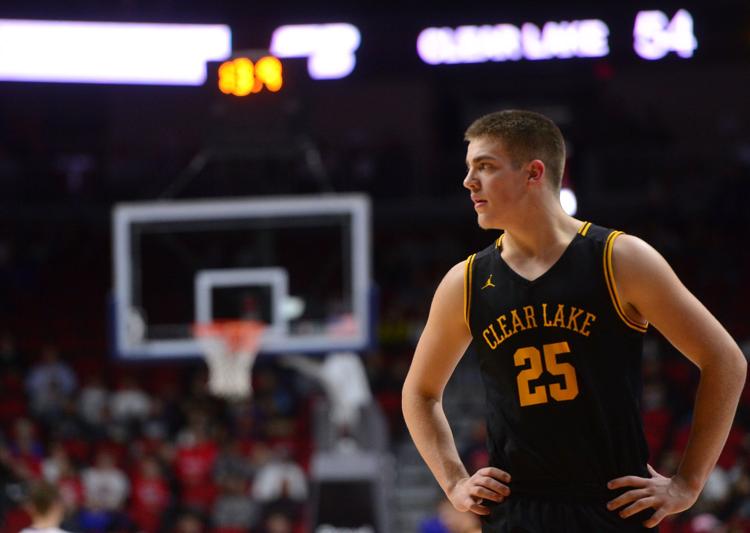 State BBall Clear Lake vs. Norwalk 31