GARNER | Although he was far from the biggest, Avery Busta was the best player on the floor Friday. He facilitated, drilled four threes, was a pesky defender and conducted the offense when the ball was in his hands, and guided his teammates verbally when it wasn't.
His poise and composure was a huge asset as Forest City went on the road and defeated rival Garner-Hayfield-Ventura 62-54.
This is Dan Rosacker's 18th season as the Indians' coach. Of all the players he's had the pleasure of being around, Rosacker said Busta is the most underrated.
"People who are around the game know about him, but if you're just watching the game, you don't think that guy is gonna do much," Rosacker said. "And he does it all for us."
One of the smallest players on the court, Busta's impact was most noticeable. He finished with 16 points and bothered Cardinals ball-handlers, jarring the ball loose with his quick hands and setting the tone as the Indians' vocal leader. 
When he wasn't scoring the ball, he was dishing it to his teammates, such as Noah Miller, who led all scorers with 20 points. 
"I take a lot of pride in that," Busta said. "Just being able to run the offense for my team and make sure we're in the best position to score, each possession."
Andy Heidemann was also proficient from beyond the arc, hitting a trio of three-pointers, all in the second half. As a team, the Indians hit 13.
You have free articles remaining.
Rosacker said his team has been shooting at a high percentage in practice, and it clearly translated to the court Friday.
Like most victories, Friday's triumph was a team effort, especially on the defensive end. Garner-Hayfield-Ventura star James Betz, a University of Northern Iowa commit, was held to only three points until he scored seven late in the game, finishing with 10. His season average is 16.2.
"You can't guard him with one guy; you can't guard him with two guys," Rosacker said. "You gotta be aware of him. We did a very good job of communicating and passing him off. If you get the ball out of his hands, you have a much better chance to win. But that's much more difficult than it looks, and the guys did a great job of that tonight."
Landon Dalbeck, a junior who averages just under 15 points per game, had 14.
The Indians (11-3) were in control from the start, taking a 23-13 lead in the first quarter. G-H-V trimmed that lead to three late in the third, but a pair of threes from Moore and Heidemann stretched the lead back to nine.
The same thing happened in the fourth, which began with Forest City ahead 44-38. The Cardinals were looking to seize momentum, but Busta and Heidemann hit back-to-back three-pointers to make it a 50-38 ballgame. The Cardinals (9-4) never recovered.
"It means a lot," Busta said. "We've had a lot of battles with them the past couple years, and we've always had close games with them. It's always a tough place to play. To win here, especially my senior year, it means a lot to me and my teammates. It's just a fun game to play."
Photos: Garner-Hayfield-Ventura boys and girls basketball vs. Forest City
BGBball GHV vs. Forest City 1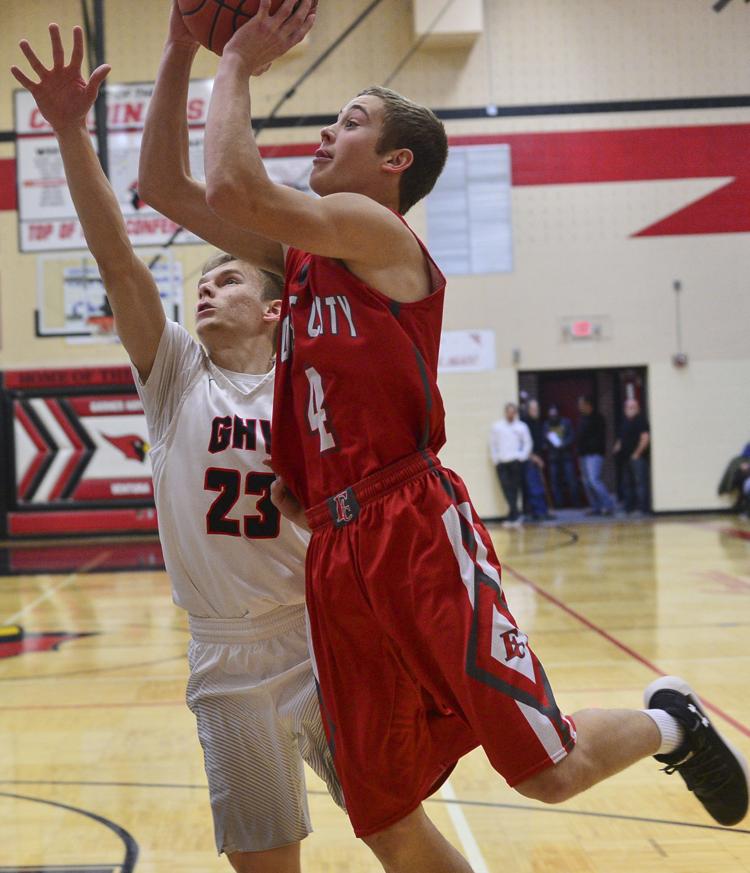 BGBball GHV vs. Forest City 2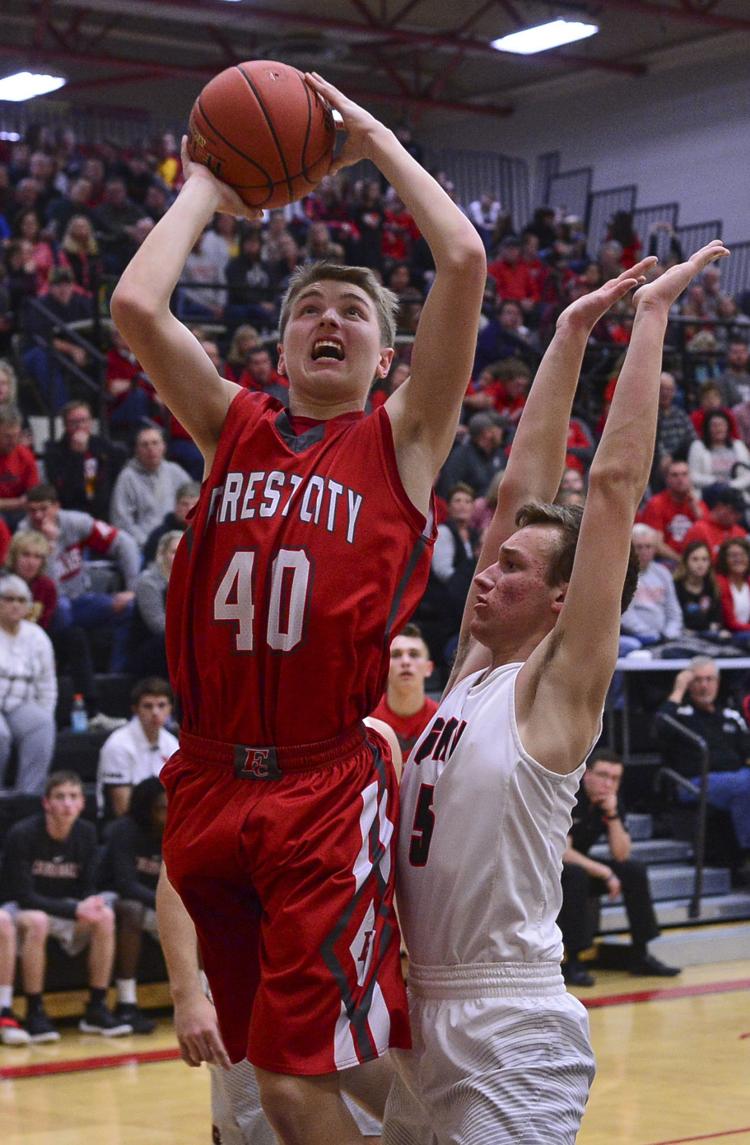 BGBball GHV vs. Forest City 3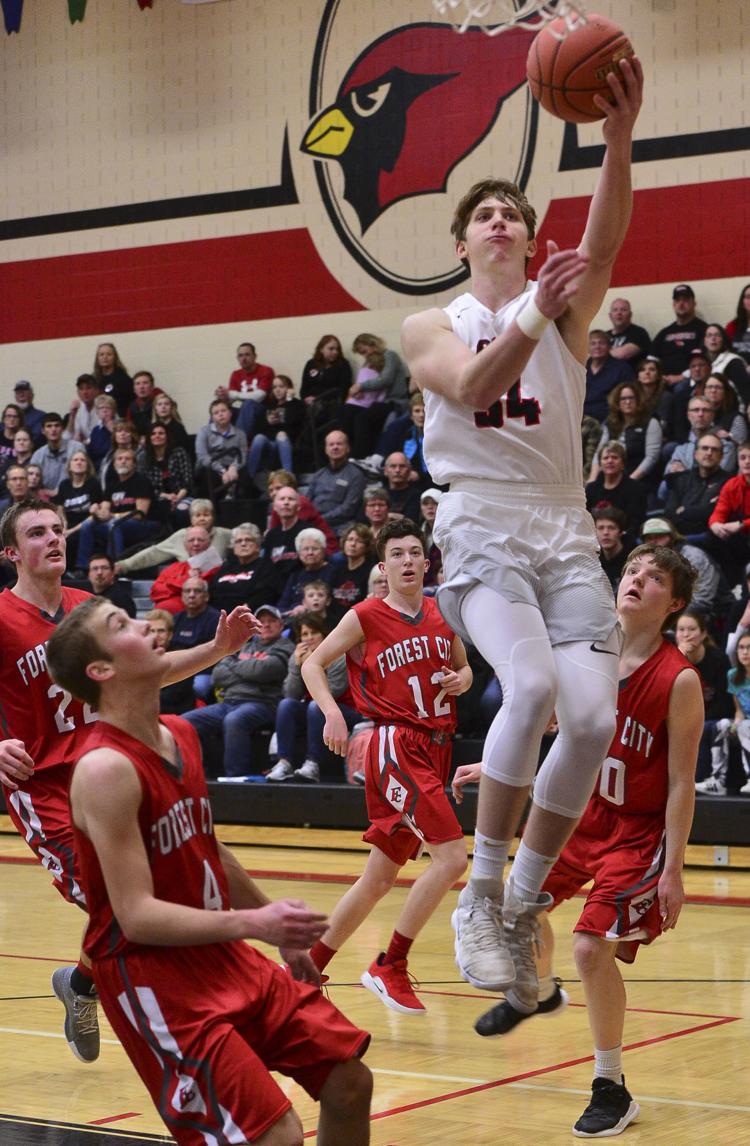 BGBball GHV vs. Forest City 4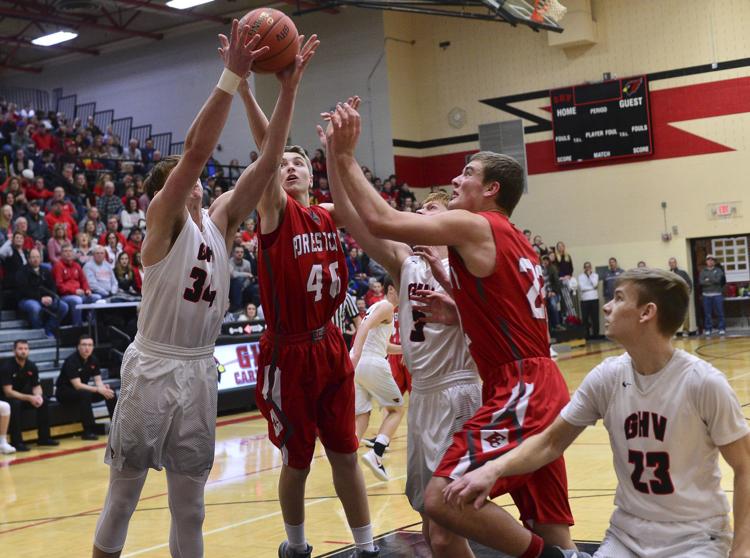 BGBball GHV vs. Forest City 5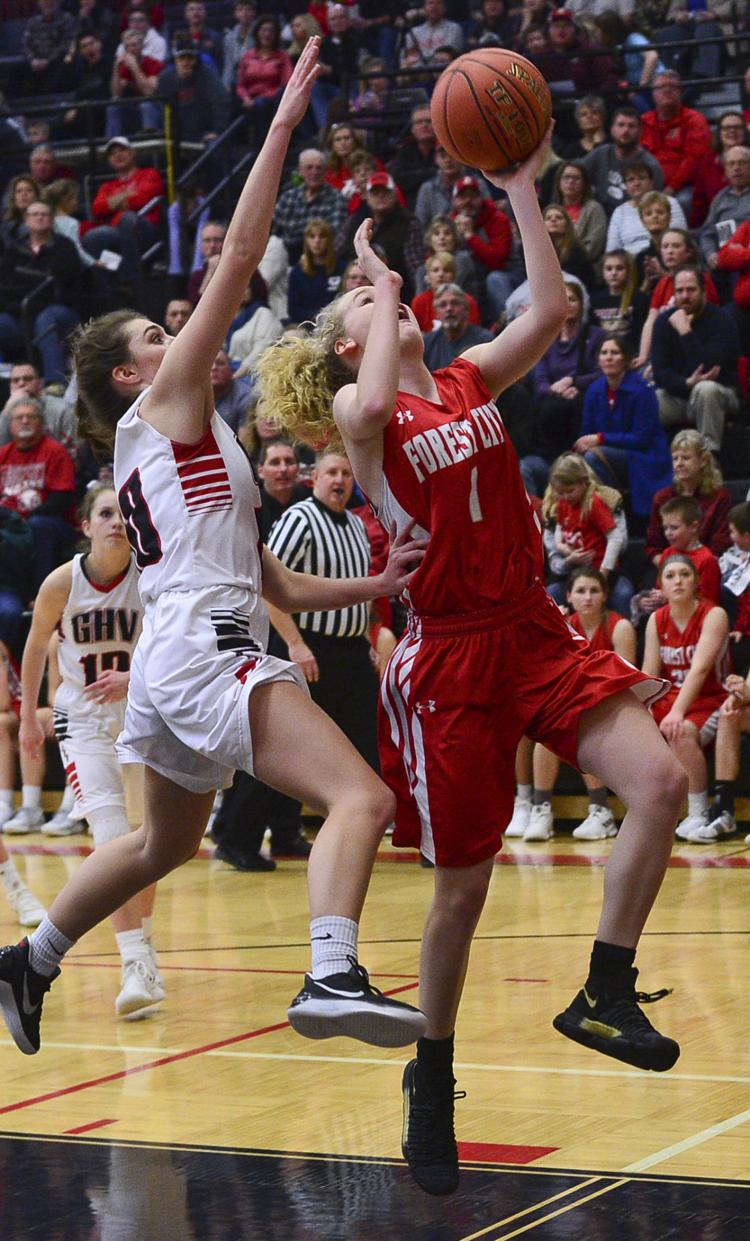 BGBball GHV vs. Forest City 06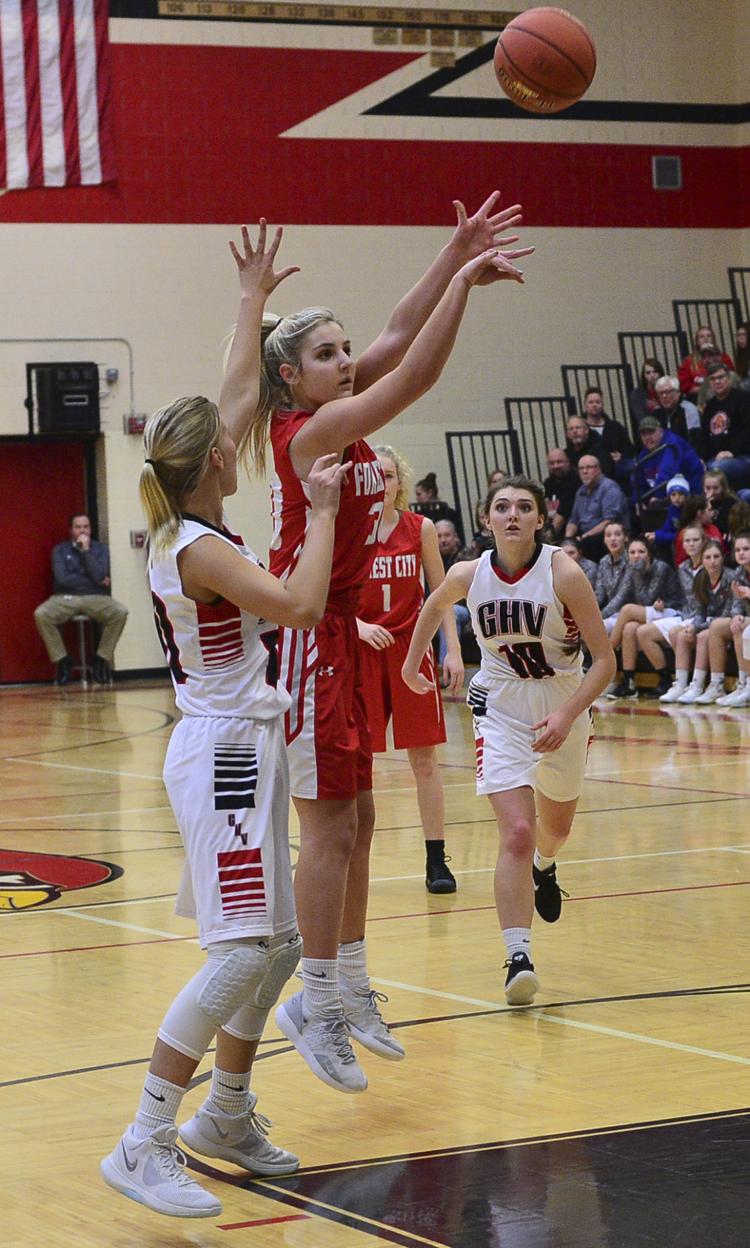 BGBball GHV vs. Forest City 07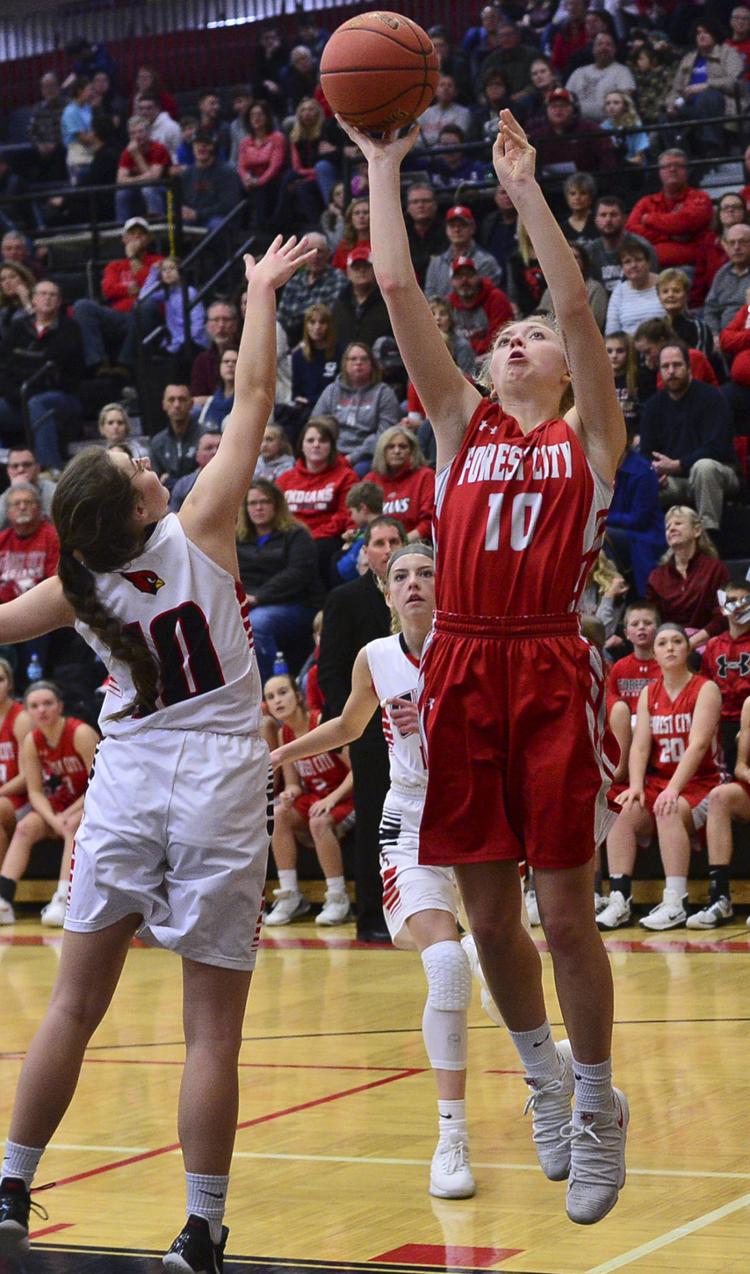 BGBball GHV vs. Forest City 08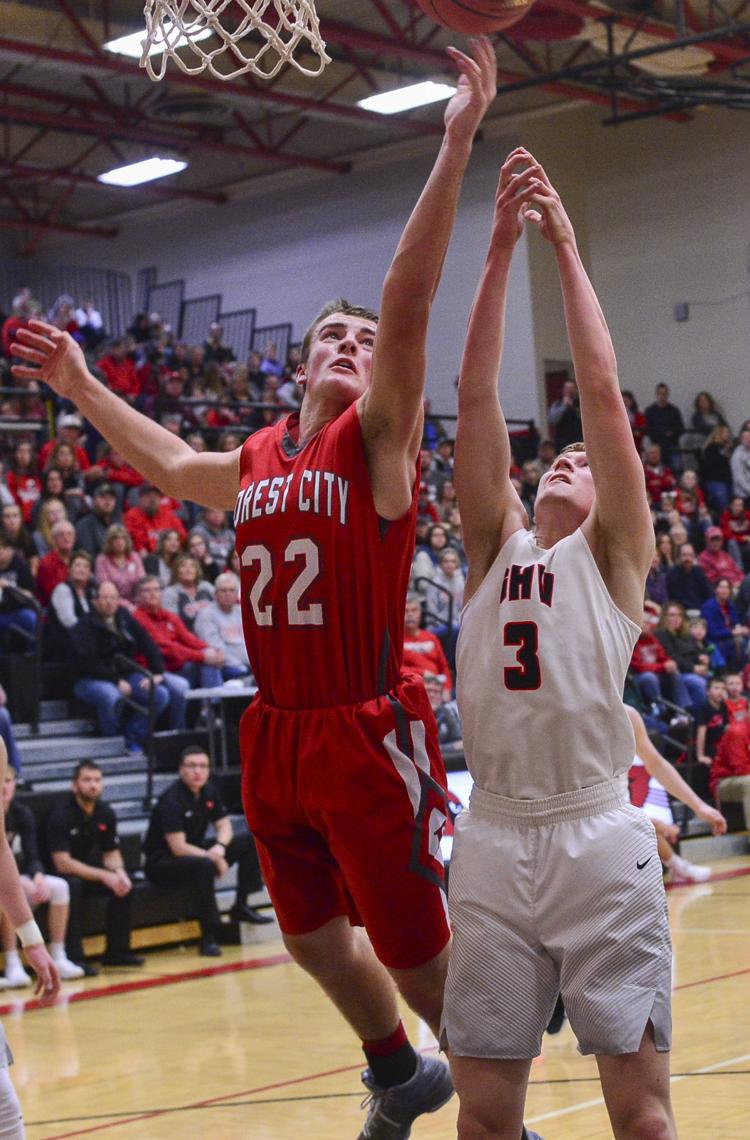 BGBball GHV vs. Forest City 09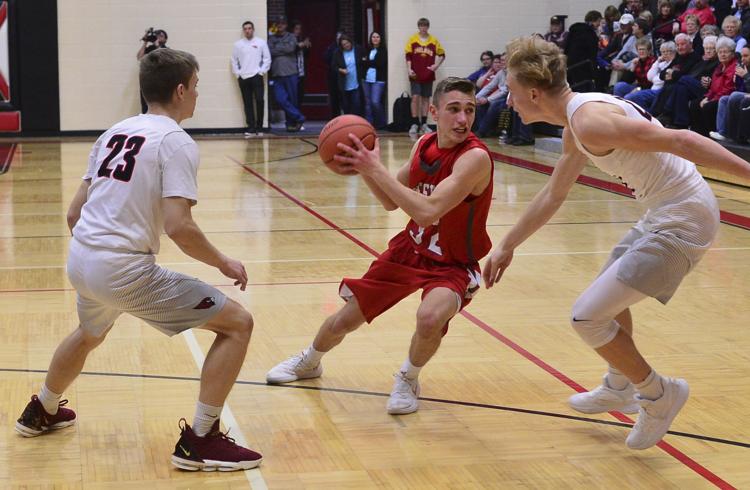 BGBball GHV vs. Forest City 10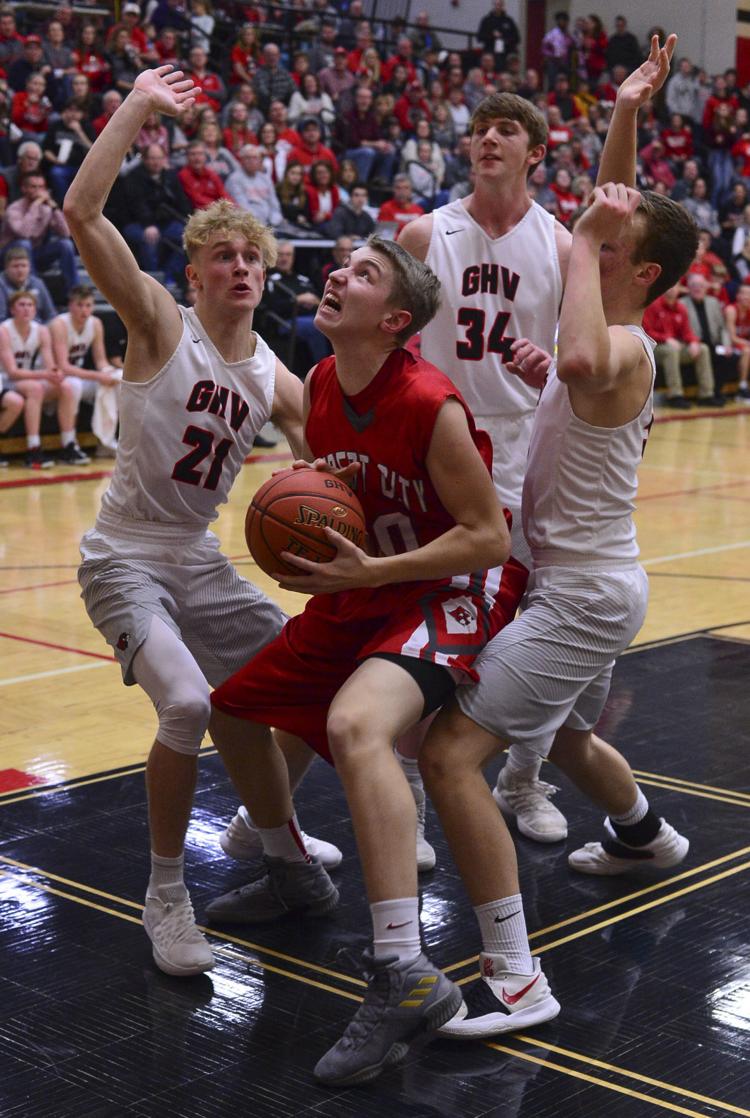 BGBball GHV vs. Forest City 11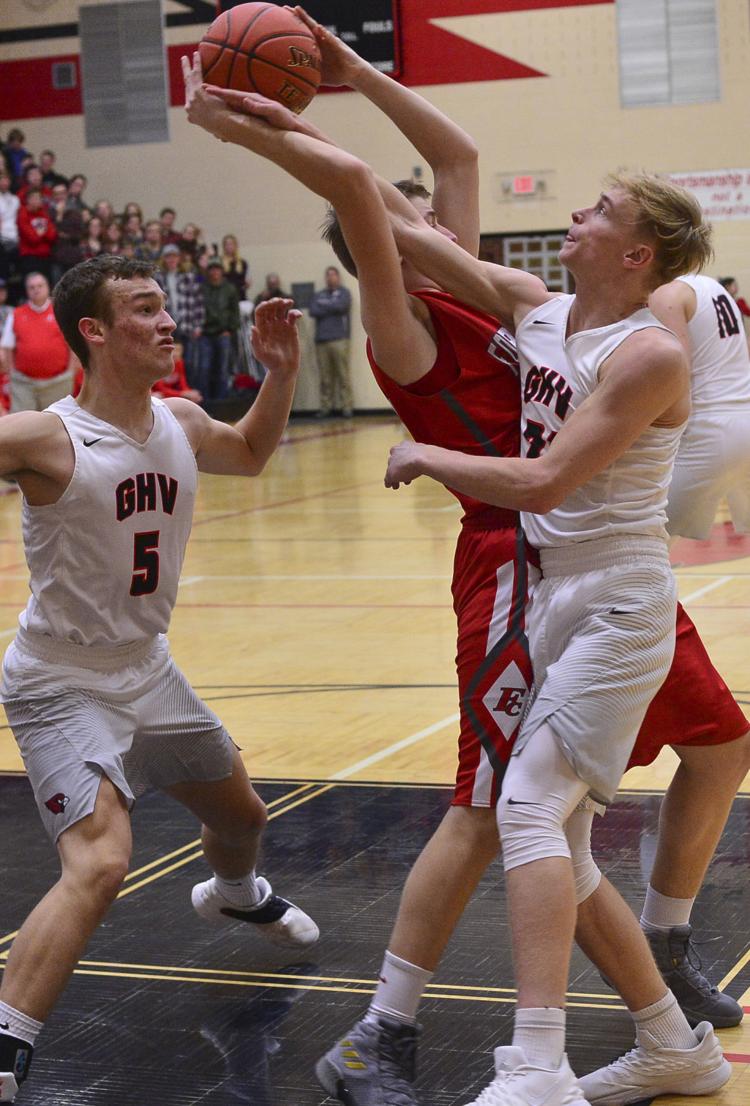 BGBball GHV vs. Forest City 12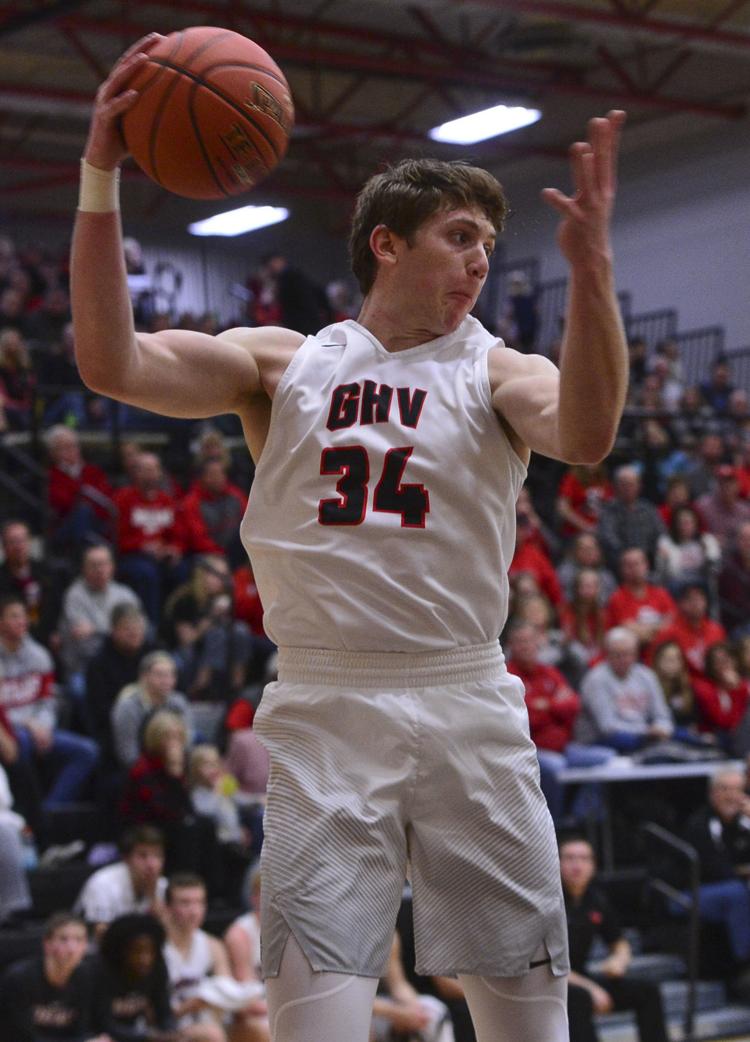 BGBball GHV vs. Forest City 13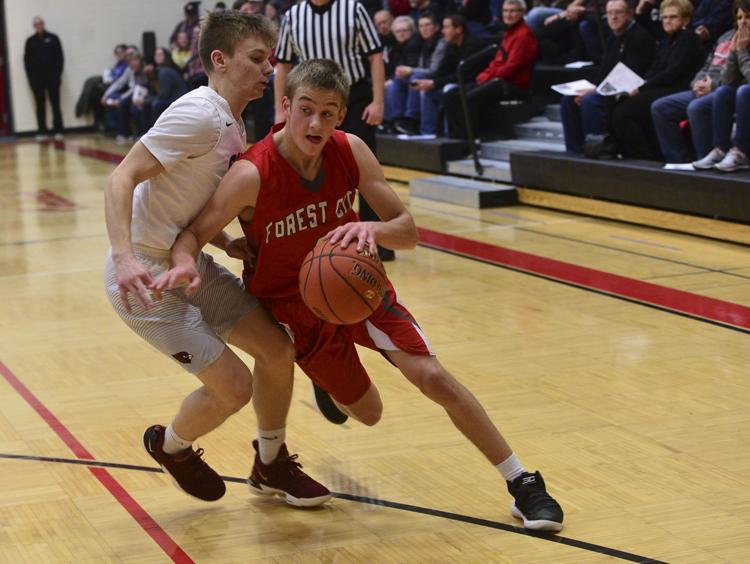 BGBball GHV vs. Forest City 14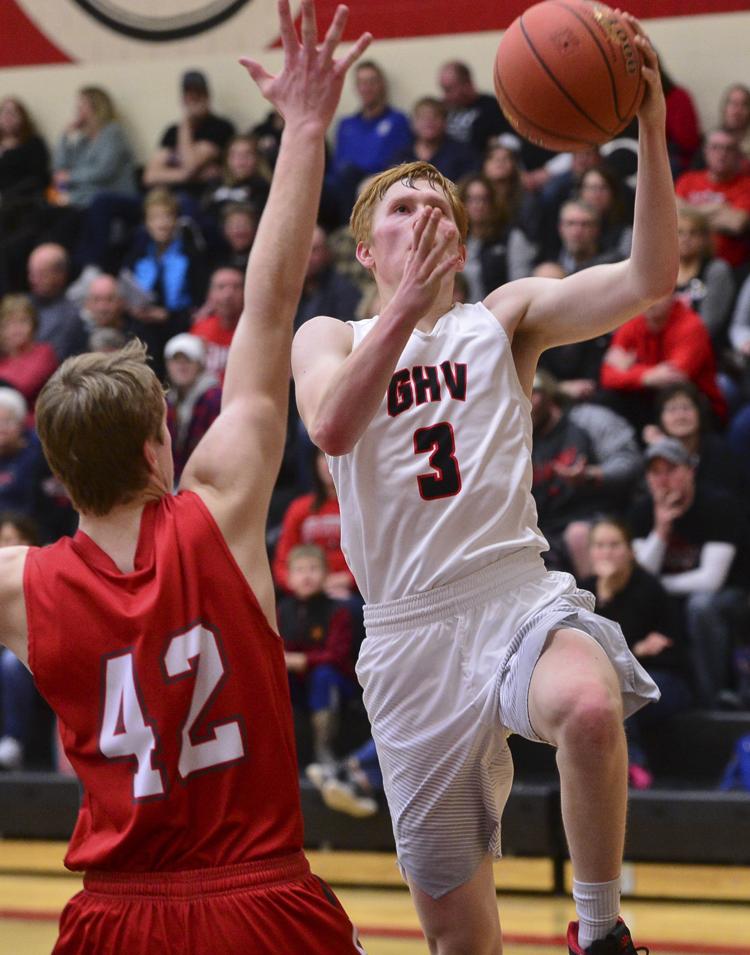 BGBball GHV vs. Forest City 15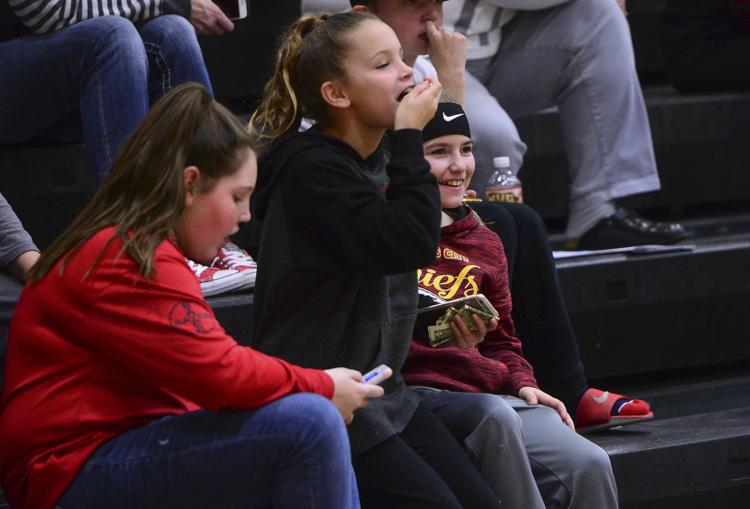 BGBball GHV vs. Forest City 16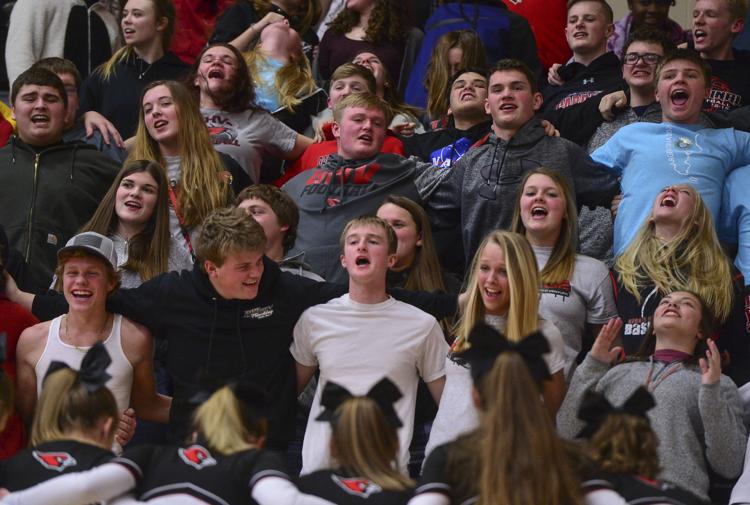 BGBball GHV vs. Forest City 17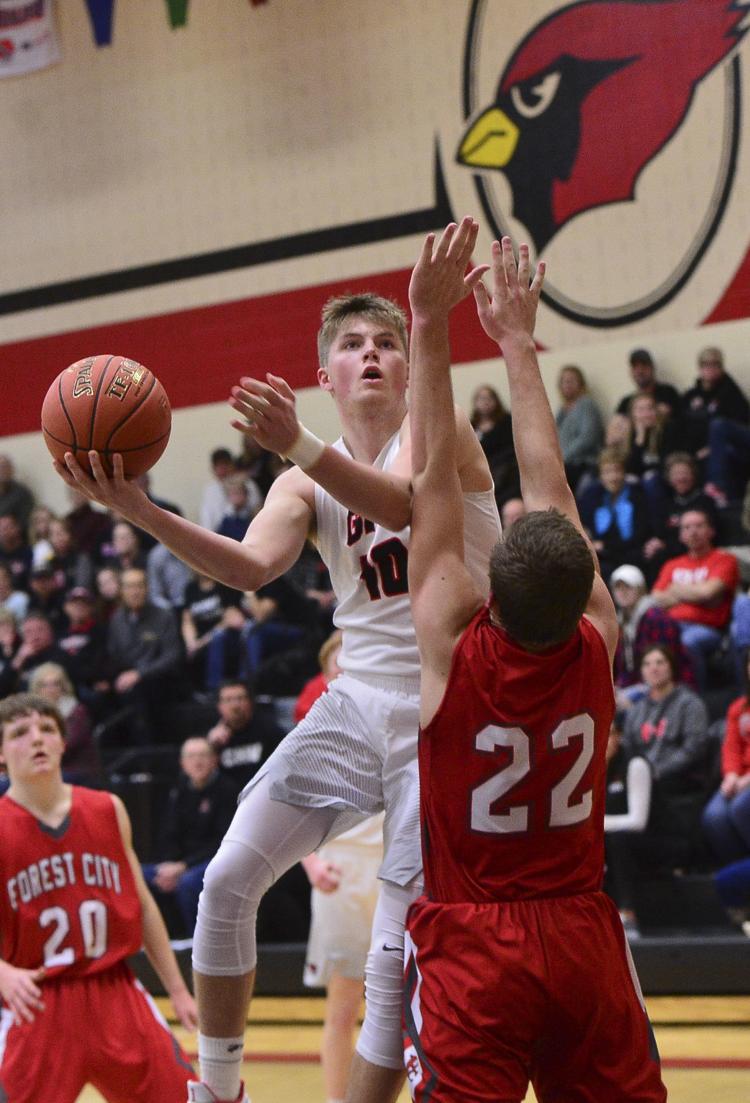 BGBball GHV vs. Forest City 18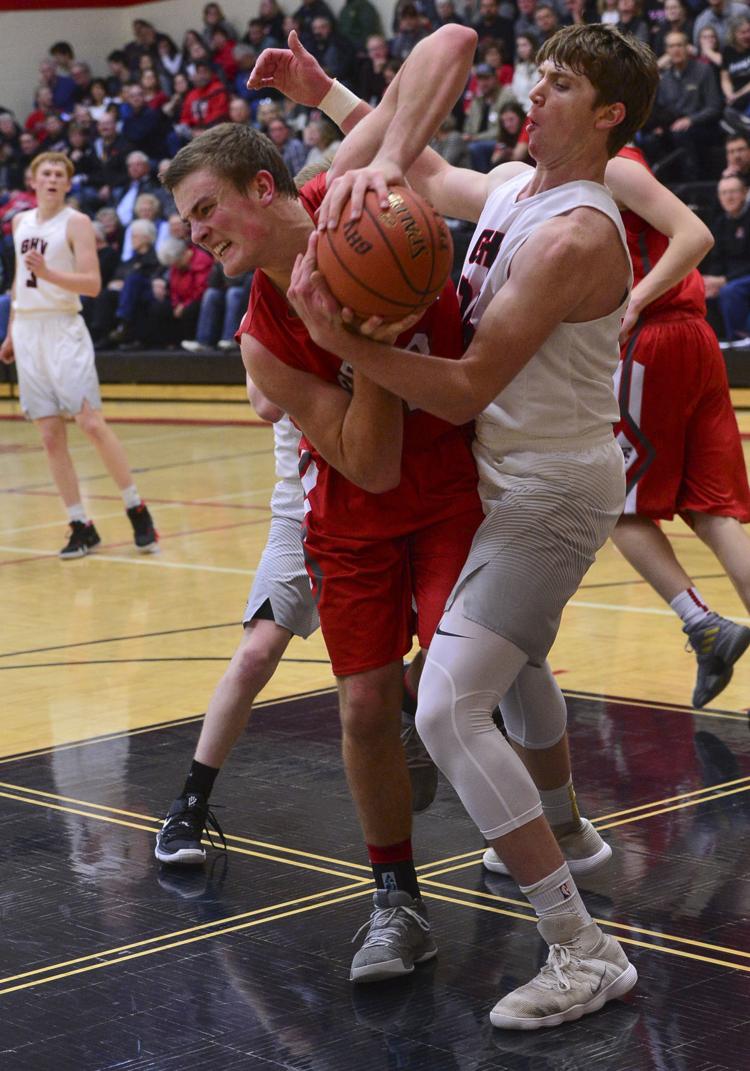 BGBball GHV vs. Forest City 19