Basketball season started a few weeks ago in North Iowa, and though most teams have played only a few games, some players have begun to assert themselves at the beginning of the season. Because of the small sample size, these numbers will change as the season goes on, but oftentimes a hot start signals what's to come. Here's a way-too-early look at the statistical leaders in North Iowa for boys and girls hoops.
Scoring - boys
Jackson Molstead, a senior from Charles City, is averaging 27.5 points after two games, good for 11th in the state.. He's been consistent, scoring 26 points in the season-opener and following it up with a 29-point performance in the Comets' loss to Clear Lake. He's shooting 52.6 percent from the floor, but here's the catch: he's only two-of-12 from three this season. Even a slight increase on that mark would boost his numbers significantly.
Dominyk Price, a sophomore from North Iowa, is leading the Bison with an average of 20.5 points per game through their first pair of contests. He's shooting a solid six-of-15 from three-point range this season.
Jeff Skogen, a junior from Mason City, is the third-leading scorer in the area. He's averaging 18.5 points through two games. That feat is impressive considering he scored only two points in the Mohawks' season-opener. His 35-point performance against New Hampton on Nov. 29 propelled him up the list.
Scoring - girls
Girls basketball started about a week earlier, so we have a bit larger of a sample size to look at.
West Hancock sophomore Rachel Leerar is off to an incredible start in Britt, averaging 23.8 points per game through the Eagles' first four contests and shooting 51.7 percent from the floor. Her scoring totals this season, in order: 26, 34, 23, 12.
Mason City's Megan Meyer is building off a strong junior season in her final year as a Mohawk, averaging 23 points per game. She averaged 25.1 points per game last season, but this year she has increased her efficiency across the board. Meyer has increased her shooting percentage from 47.6 to 48.6, her three-point percentage from 37 to 41.7, and her free-throw percentage from 75.8 to 82.4. Those numbers will likely fluctuate a bit as the season progresses, but she's improving some already-impressive numbers.
Sara Faber of Clear Lake is averaging a shade under 20 points per game early in the season, scoring 19.7 per contest. She's shooting a ridiculous 61.1 percent from the floor and 42.9 percent from three. Faber has scored 22, 17 and 20 points during the Lions' first three games, all wins.
Rebounds - boys
Rebounds are a much more difficult statistic to keep track of, but there are a handful of area players with impressive numbers in that category, as well.
Lake Mills' Caleb Bacon has gobbled up 41 boards thus far, good for an average of 13.7 per game. Only 10 players in the state averaged more rebounds per game through Wednesday.
Bishop Garrigan's Angelo Winkel is just behind Bacon, averaging 13 boards during the Golden Bears' 3-0 start. He has one of the most impressive single-game stat lines this season, scoring 22 points, grabbing 15 rebounds and blocking 10 shots Nov. 27 against Belmond-Klemme. He leads the state with 17 blocked shots, tied with Oskaloosa's Xavier Foster.
UNI commit James Betz, a senior at Garner-Hayfield-Ventura, is averaging 11 rebounds per game, and so is Newman Catholic's Brady Gatton. Betz has also averaged 17 points per contest, and Gatton is shooting 54.2 percent from the floor to begin the year.
Rebounds - girls
Osage senior Rylie Olson is the area's leading rebounder, grabbing 13.3 per game, which puts her at ninth in the state. Of her 40 rebounds, 23 have come on the offensive end, helping the Green Devils create additional scoring opportunities.
Belmond-Klemme's Haley Beminio, a junior, ranks second in the area with an average of 12.3 boards per game. She grabbed a season-high 19 against Eagle Grove on Tuesday. Beminio is also fourth in the state with 20 blocks. 
The third-best rebounder in the area thus far, statistically, is West Hancock's Amanda Chizek. She's averaging 11.5 per game, stabilizing the Eagles during their impressive 4-0 start.
Other impressive statistics
Below are some other area players who have stood out in different categories.
McKenzie Sullivan of Newman Catholic has arguably been the best distributor in the area, dishing out 24 assists with only six turnovers. That's a 4:1 assist-to-turnover ratio.
Lake Mills junior Colby Groe has 18 assists and eight turnovers through three games.
Rockford senior Jacob Staudt has 17 assists and six turnovers.
Forest City's Avery Busta has 16 assists and five turnovers.
Noah Miller, a Forest City sophomore, is third in the state with 18 steals
Photos: Newman Catholic boys and girls basketball vs. North Butler
BBBall Newman vs. North Butler 1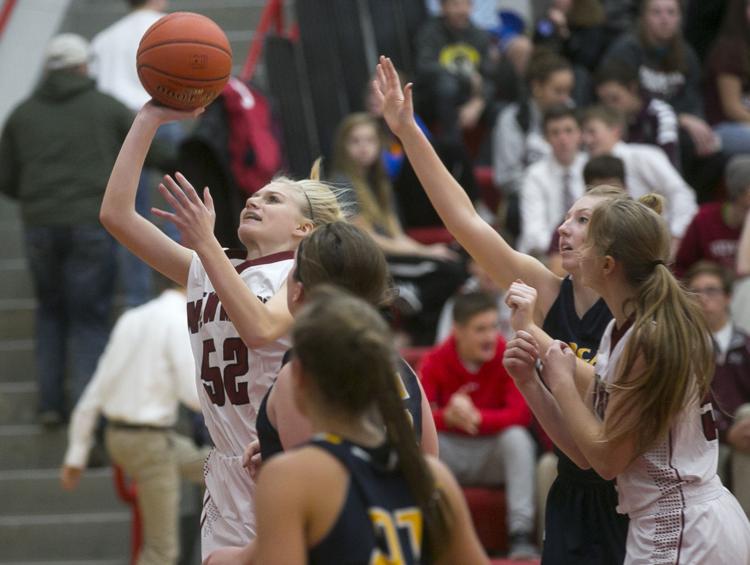 BBBall Newman vs. North Butler 2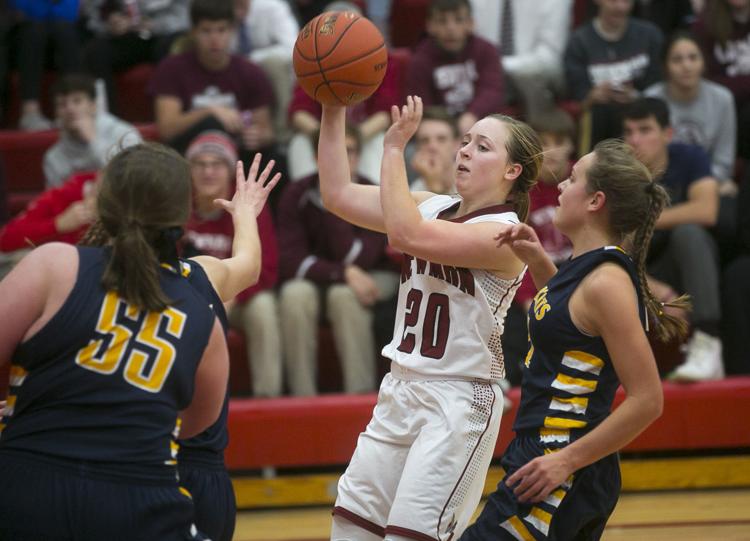 BBBall Newman vs. North Butler 3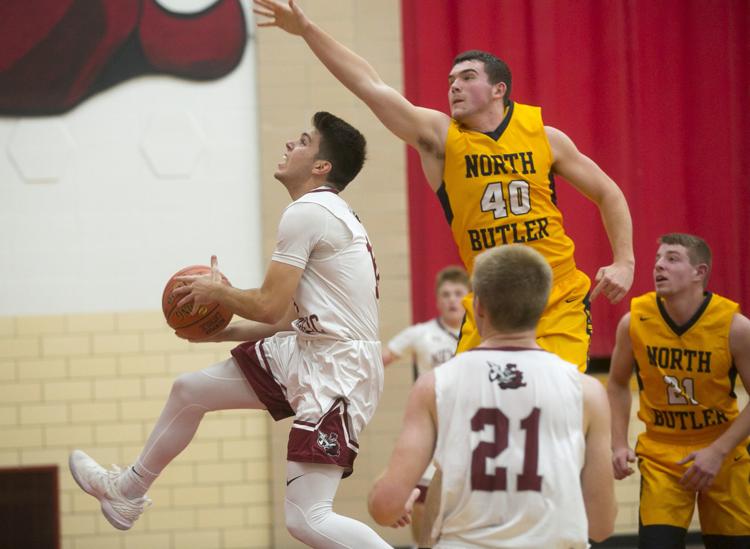 BBBall Newman vs. North Butler 4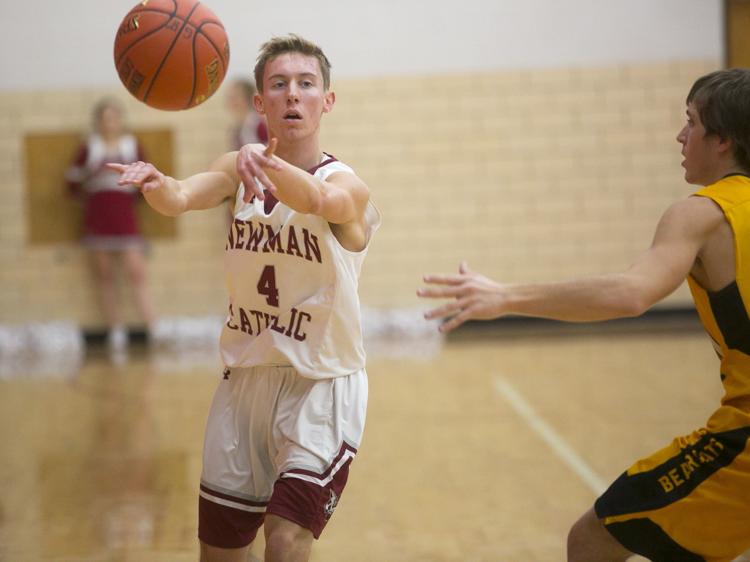 BBBall Newman vs. North Butler 5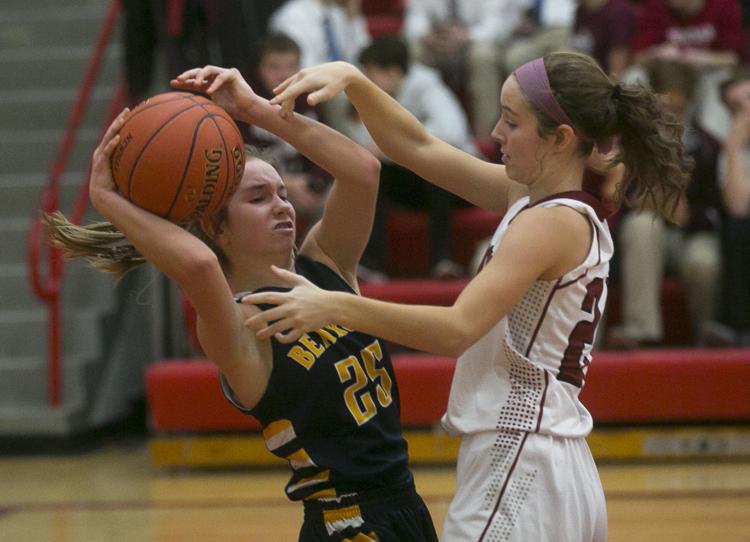 BBBall Newman vs. North Butler 6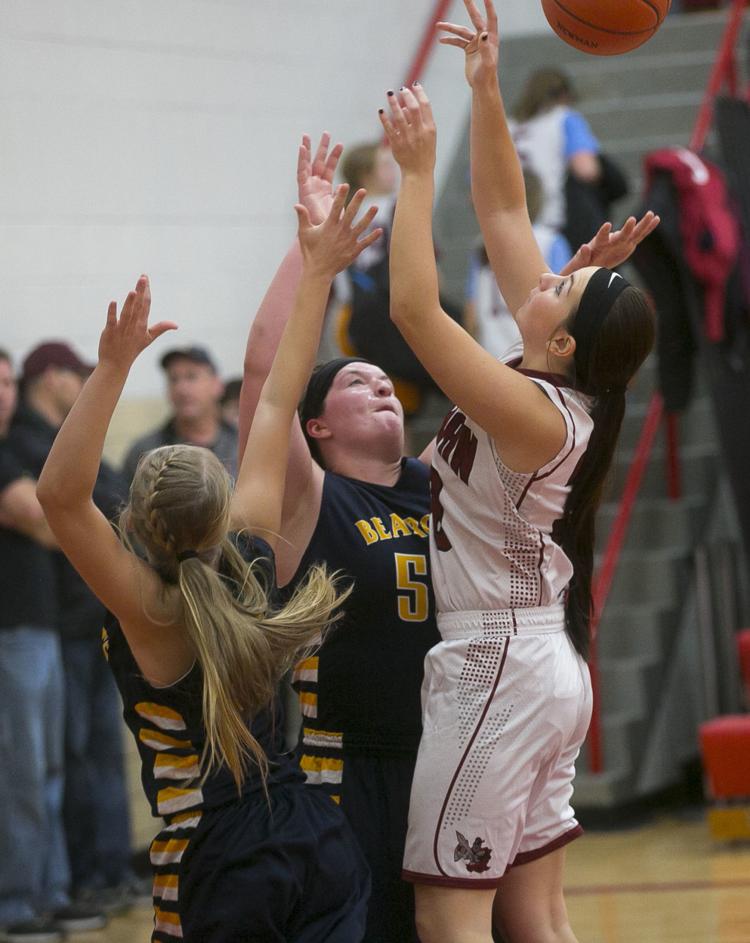 BBBall Newman vs. North Butler 7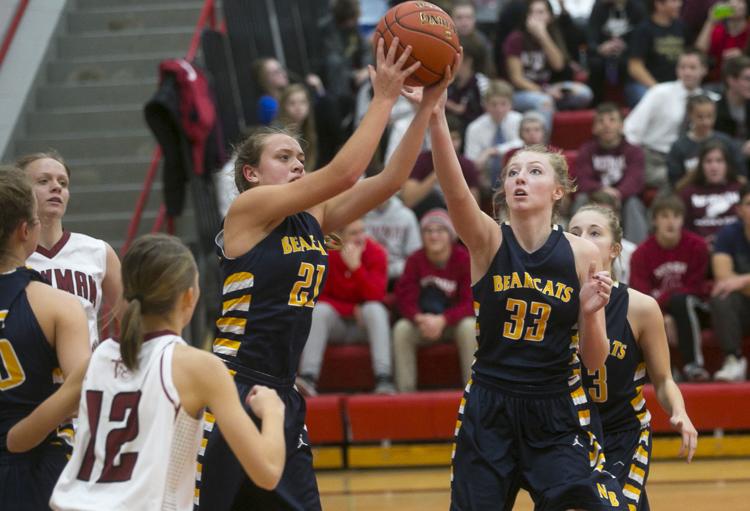 BBBall Newman vs. North Butler 8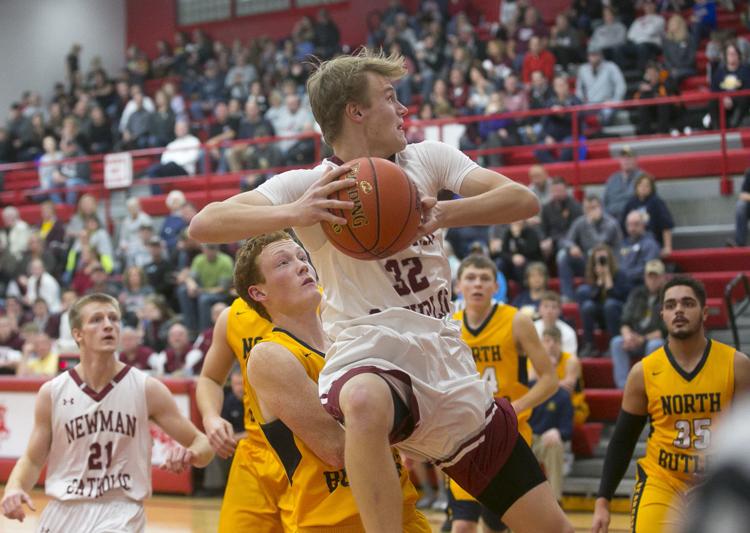 BBBall Newman vs. North Butler 9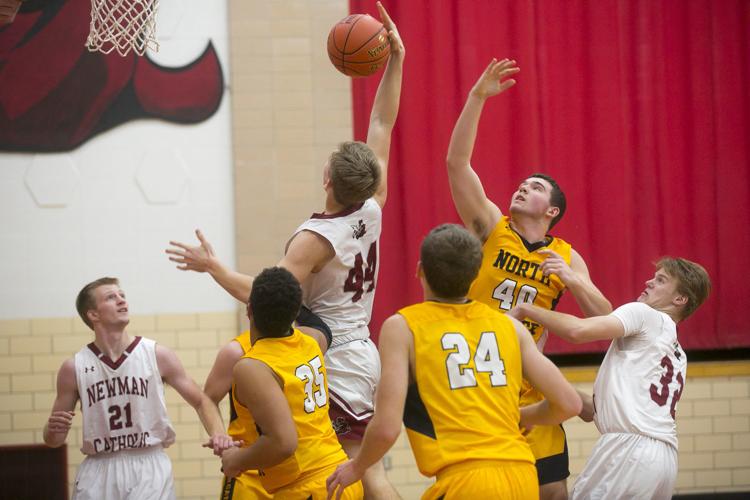 BBBall Newman vs. North Butler 10