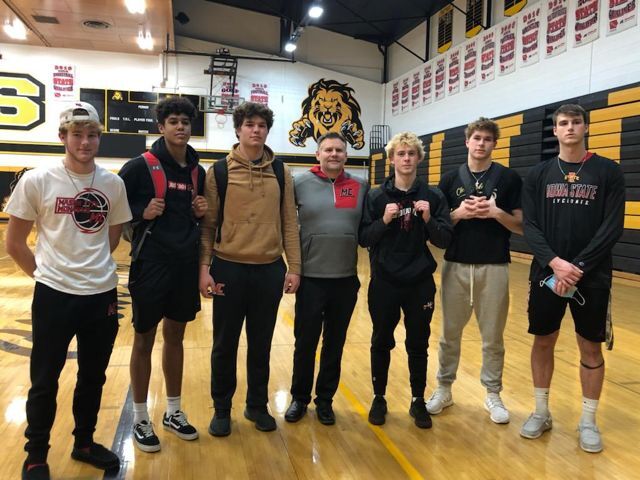 Mason City assistant boys basketball coach Corey Miner has made a tremendous impact on the high school basketball scene in North Iowa.
But when his former players talk about him, it isn't the on-court lessons they focus on. 
Miner, currently the defensive coordinator for Mason City, and the father of Mohawks' leading scorer Corey Miner, is a beloved figure among many of North Iowa's hoops stars, who played for him as part of the Mason City Tribe youth basketball program.
Miner led the program until 2018, after more than a decade in charge.
Names like Noah Miller of Forest City, Carson Toebe and Andrew Formanek of Clear Lake, Zach Suby of Garner-Hayfield-Ventura, Angel Jose of Central Springs, Max Burt and Doug Taylor of Newman Catholic, along with the current Mason City roster, have all played for Miner.
Miner's coaching career began when he coached his daughter, Sierra, in elementary school, along with co-coach Mark Meyer, the father of former Mason City basketball sibling stars Makenzie and Megan Meyer. 
From there, Miner started a local boys youth basketball team, known as the Redhawks, which included the younger Corey Miner, as well as current Clear Lake junior Carson Toebe. Eventually, Miner took over the Mason City youth program, known as the MC Tribe. 
"We decided to start a team and go to bigger tournaments, travel more, and become more competitive," Miner said. "By that group, that is how we got those top athletes that wanted to play."
Eventually, as they dominated area tournaments, it became clear that the group needed more of a challenge. So Miner started signing them up for tournaments against older players and club teams in places like Des Moines, Ames, and Iowa City. 
"The tournaments around here just weren't competitive enough, and we needed better competition," Miner said. "So we started doing AAU club tournaments, and that was really good. They loved it and they were getting challenged."
They struggled at first against that tougher competition, but the team improved and eventually started to win. Miner and his squad came out with a club tournament championship in Ames, and won the Great 4 State Championship in 2016, which earned them a chance to play at the Target Center in Minneapolis.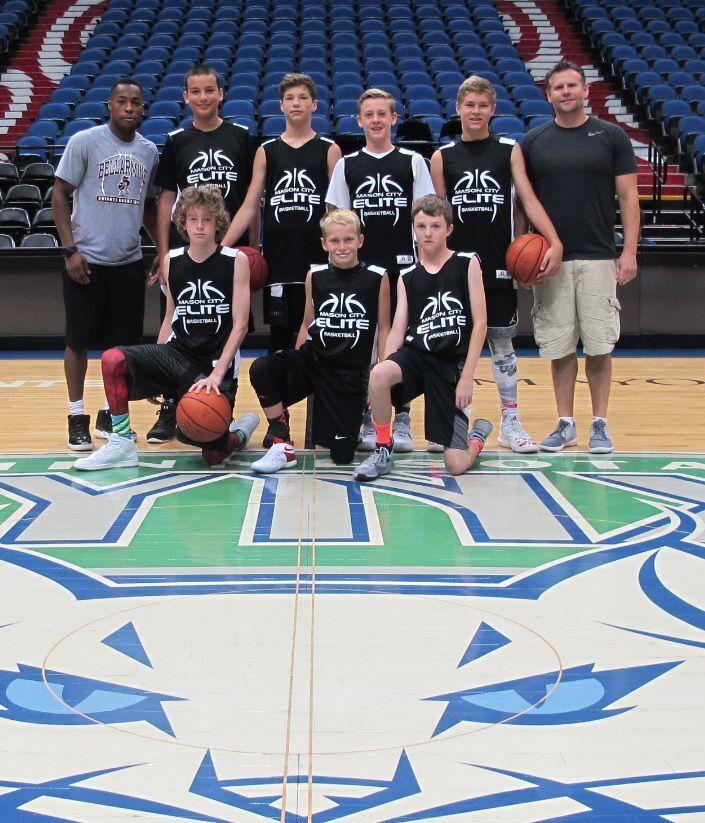 "It was teaching them that it's not going to be easy, but you've got to keep working for it," Miner said. "I could tell after the first couple of tournaments that we were getting better and better. These guys are such competitors, and I was like, they're going to have no issues getting over that hump."
Miner's main focus has always been on skill development, which included things like advanced ball-handling drills, and most of all, trying to get his team out of its "comfort zone."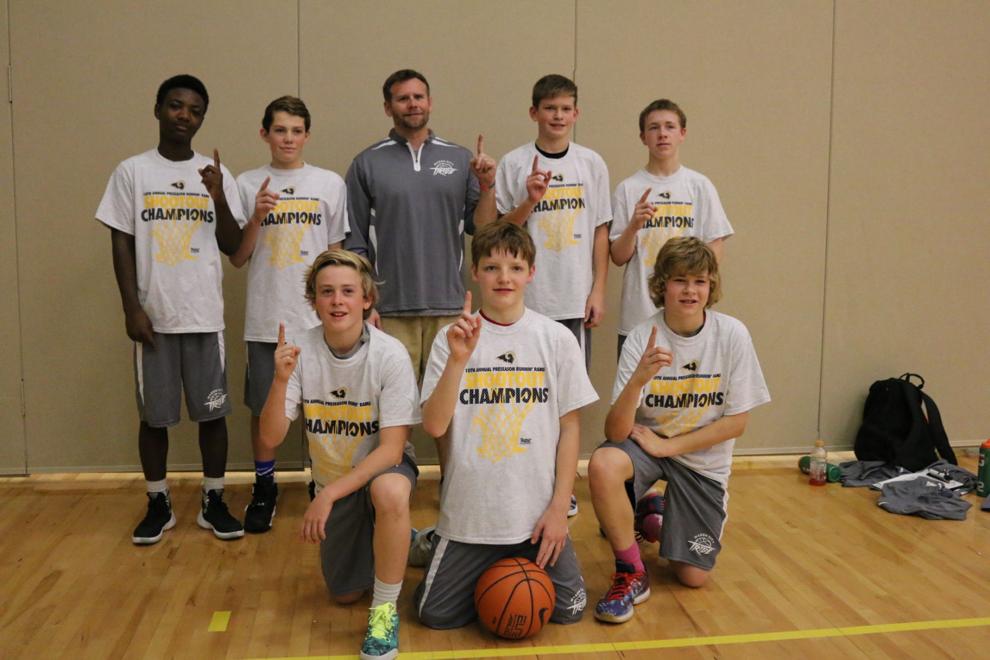 "As we got older, he really focused on being able to improvise," Mason City junior Carter Thomas said. "Just the ability to share the ball well. He was big into that, not having one guy score all the points, and I've carried that with me into high school. Making plays out of nothing."
Throughout all of those tournaments, Miner was building his players into some of the best that North Iowa has to offer. But just as important to him, was his work turning them into quality young men. In addition to basketball, Miner's players would do service projects, where they would find a way to help a person in need or  clean up their community. 
At certain points in his coaching career, Miner has been there for his players through the difficult moments in life, like the sudden loss of a family member, or dealing with a bully at school.
As much as his players respect his basketball acumen, the off-the-court moments seem to mean the most. 
"He's a really good guy," Suby said. "He's very supportive, and he means a lot to me. I thought about quitting that team a long time ago, and I talked to him and he helped me a lot. It's hard to explain how much he means to me."
After spending two years as the head basketball coach at Central Springs, Miner joined the Mohawks staff, which gives him a front-row seat to the breakout performance of his son Corey, who currently leads the team in scoring, and averages 23.5 points per game. Miner also helps coach the Martin Brothers AAU team, based out of Cedar Falls. 
"He does a great job not only teaching but motivating the players," Mason City head coach Nick Trask said. "He has a way of leveling with the guys and getting them to raise their effort. We collaborate really well as a staff and he is a huge part of scouting, sharing, and improving the program."
Though he now occasionally has to game-plan against some of his former players, like on Dec. 7, when the Mohawks faced Clear Lake, he remains close with them and says that he is always willing to help if one sends him a message seeking advice.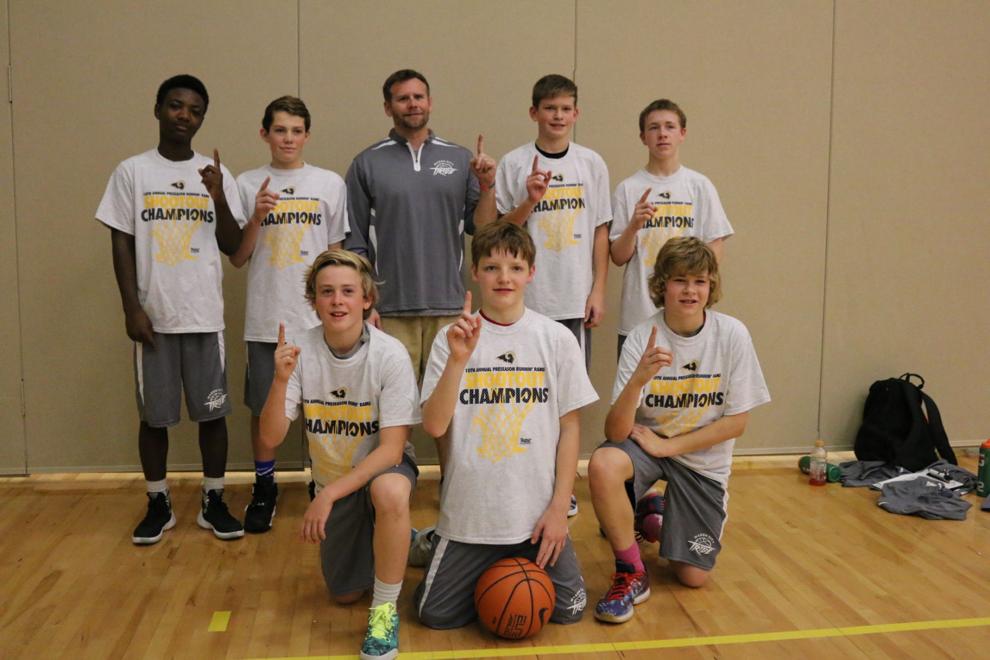 No matter who a player is, or where they go to school, Miner is always willing to help them get better.
"He understands how to get kids to reach their full potential and play as hard as they can," Toebe said. "When you feel like you connect with your coach from more than a coaching standpoint, it helps a lot. Corey was like a friend to all of us, and was almost like another parent to me."
Shane Lantz covers sports for the Globe Gazette. You can reach him at Shane.Lantz@GlobeGazette.com, or by phone at 641-421-0526. Follow Shane on Twitter @ShaneMLantz.