Despite the loss, it was hard for the Forest City boys basketball team to be mad about the ending of Tuesday night's two-point defeat in the Class 2A, Substate 3 semifinals. 
Sure, the 57-55 loss to Aplington-Parkersburg was a disappointing end to a competitive game, and a solid season for the Indians. But in the closing seconds, Forest City star senior Noah Miller took the final shot, a 3-pointer that swished through the net as time expired on his high school career.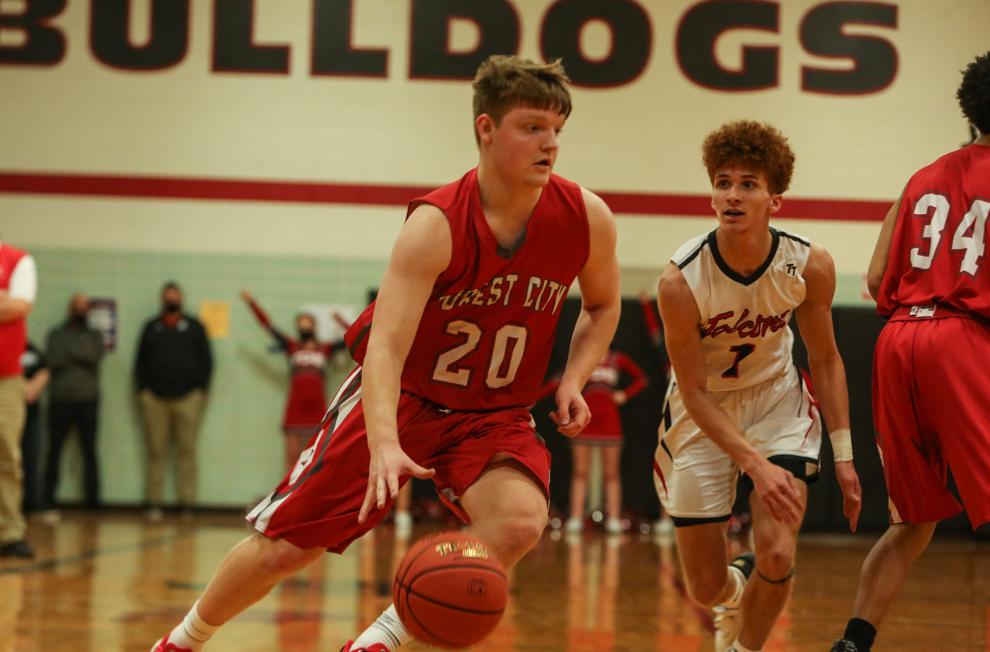 Though they were disappointed with the season-ending defeat, the coach and Miller's fellow players agreed that it was fitting that he made the season's final bucket. 
"It's a kid that deserves to have that final three in Des Moines, but unfortunately it didn't happen," Forest City head coach Dan Rosacker said. "He is as good as any player I have coached. He's right up there with all of them. Work ethic, coachability, all the intangibles you want. He's a great player."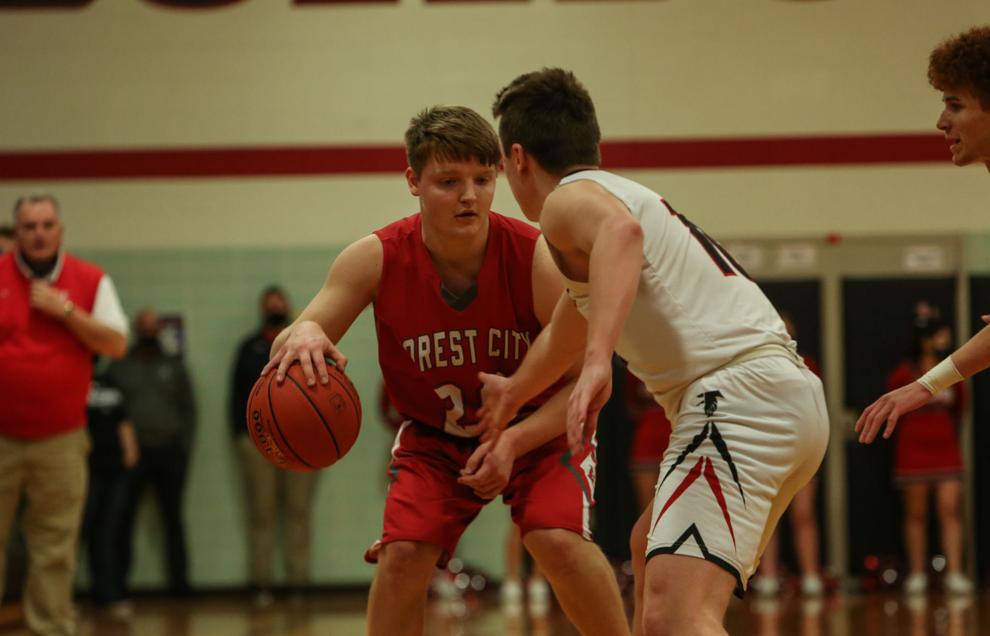 Earlier this season, Miller became only the seventh player in program history to score at least 1,000 career points, and was the team's leading scorer each of the past three seasons. 
Miller is a beloved figure in the Indians' program, and spent several minutes after the game accepting congratulations and hugs from his family and friends. 
Junior Carter Bruckhoff gave Miller credit for helping turn him into one of the team's top players, and for being a steady leader over the past several years. Bruckoff finished as the team's third-leading scorer, behind only Miller and junior Andrew Snyder. 
"He means a lot," Bruckhoff said. "He was a great leader for me and the rest of the guys. He really turned me into the shooter that I am, working with me. I'm going to miss him, and I'm going to miss (senior) Brandon Leber too. They're good leaders, good teammates. It's tough when you lose guys like that.
The team went into the game as underdogs, but managed to stay with the No. 8 Falcons until the very end. In the first quarter, the Indians pulled ahead, 11-10, but after scoring 13 points in the second, A-P pulled ahead at halftime by a 23-20 score. 
The Falcons widened the lead at the beginning of the third quarter with a 9-3 scoring run, but the Indians ended the frame with a 10-3 run of their own. At the beginning of the fourth, Forest City led by a point, 36-35. 
In the fourth quarter, the Falcons put up 22 points to clinch it.
With 30 seconds left, A-P led the Indians by six points, but a 3-pointer from Bruckhoff pulled Forest City within three. After a foul, Falcons senior Owen Thomas sank a pair of free-throws to put his team ahead, 57-55. 
With time expiring, Miller took the ball for one last arcing journey from 3-point land. It was a bit of a strange sight, with the ball swishing through the net as the buzzer sounded, and the other team flooding the floor in celebration. But for Miller, it meant a lot to end on a high note. 
"It was really meaningful," Miller said. "To go out with a make and a 3-pointer, I've had quite a bit of those. It felt good."
With nine seniors graduating, the Indians have some holes to fill before next season. The team will return two of their top three scorers though, in Bruckhoff and fellow junior Andrew Snyder, leaving plenty of room for optimism in 2022. 
"Those guys put in work just like everybody else did this year," Miller said. "I'm not worried about them having a problem next year. Carter, Andrew, Truman (Knudtson), those guys will lead the guys that maybe didn't get an opportunity this year. They'll have a good season next year."
With the win, Aplington-Parkersburg will play on Saturday against Denver for a spot at the state tournament. Forest City's season ends with a 14-10 overall record.
The Indians are still searching for their first state tournament appearance since 2015. 
"It's been an honor to play for this Forest City program over the past four years," Miller said. "All my teammates and my coaches, I love them all, whether that was when I was a freshman, or this year when I'm a senior. It hurts a little more when you are a senior. Just to feel this emotion, it sucks that we came up short."
PHOTOS: Forest City boys basketball substate semifinals vs Aplington-Parkersburg
The Forest City and Aplington-Parkersburg boys basketball teams played on Tuesday night in the Class 2A, Substate 3 semifinals. The Falcons beat the Indians, 57-55. 
Shane Lantz covers sports for the Globe Gazette. You can reach him at Shane.Lantz@GlobeGazette.com, or by phone at 641-421-0526. Follow Shane on Twitter @ShaneMLantz.