Some of the top boys basketball players in the state play here in North Iowa.
And this year's boys basketball season saw no shortage of excitement. Two area teams (Clear Lake and Lake Mills) ended their seasons down at Wells Fargo Arena in Des Moines. West Fork joined those two teams as regular season conference champions.
This is a roster of some of the top players in the area during this season, picked by the Globe Gazette's sports staff.
While there's certainly more than 10 players from the area who could be included on this roster of standouts, these 10 (in no particular order) were some of the top performers all season long.
Corey Miner
Junior guard Corey Miner was the obvious leader of a young Mason City team this year. Miner averaged 20.7 points per game and shot 36.4% from behind the 3-point line. He also led his team in steals (43). Although the Mohawks' record was 5-17 overall, Miner's solid play against tough CIML competition showed just how talented he is.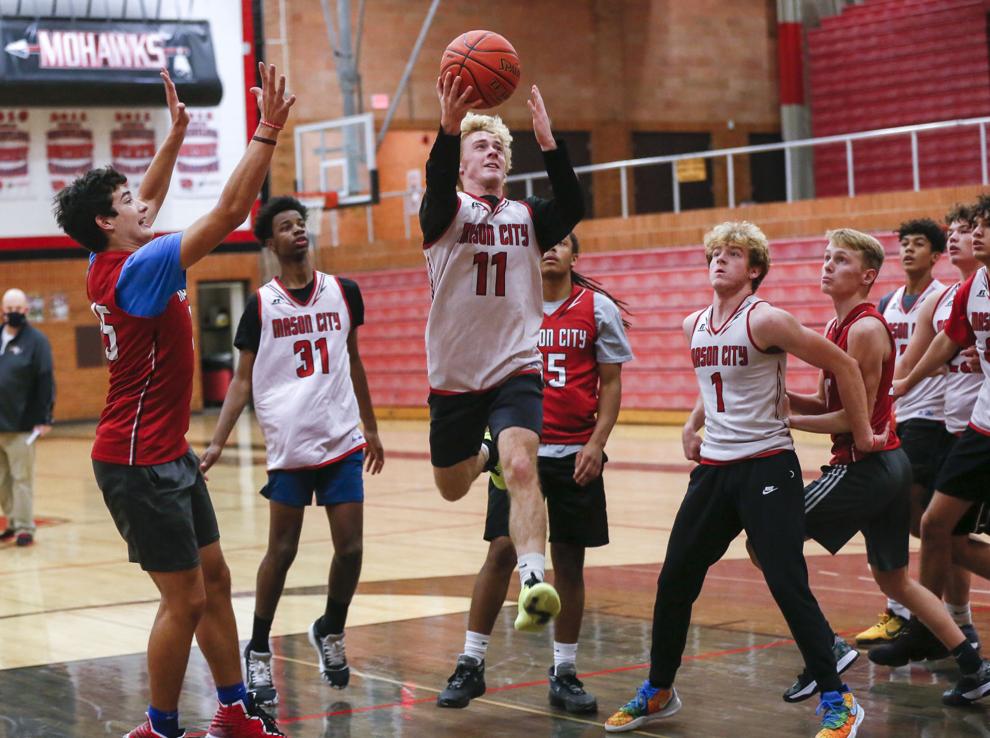 Andrew Formanek
Andrew Formanek, a 6-foot-6 forward, was dominant down low for the Lions. He averaged a double-double with 17.5 points and 13 rebounds per game. The Iowa State football commit also finished the year with 39 blocks and was a large reason why the Lions secured a North Central Conference title and another state tournament berth. Along the way, Formanek and fellow guard Carson Toebe each joined the 1,000 career points club at Clear Lake.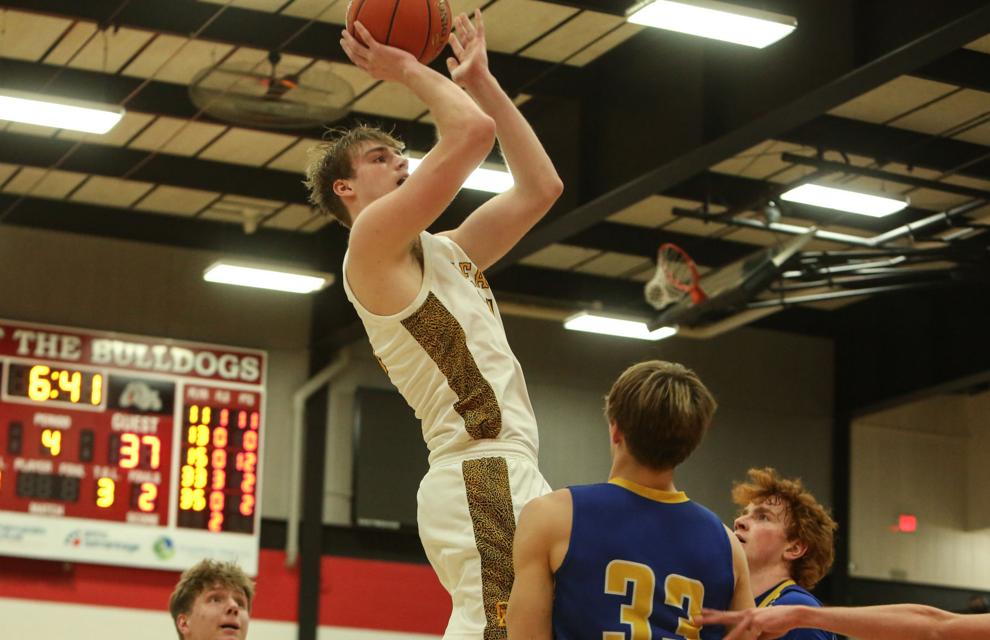 Eric Bobinet
In his first year in a starting role, senior forward Eric Bobinet was a tough out for any defender this season. Bobinet averaged 17.3 points, 5.3 rebounds and 2.6 assists per game. On top of that, he also led his team with 18 blocks. Bobinet's emergence as a standout on a solid Green Devils team is more than enough to earn him a spot on this list.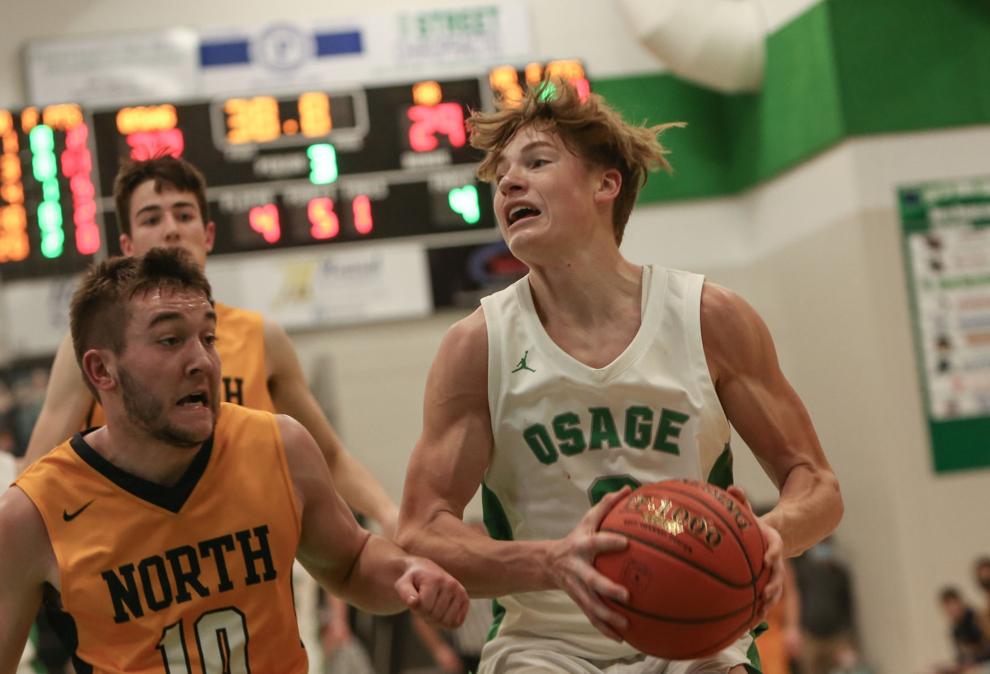 Noah Miller
Senior guard Noah Miller was one of the best players in Forest City history. He averaged 16.1 points, 4.3 assists, 2 steals per game and shot 37.3% from behind the arc. Under his leadership on the court, the Indians made it back to a substate semifinal. During his time at Forest City, he became the seventh player in school history to score over 1,000 career points for the program.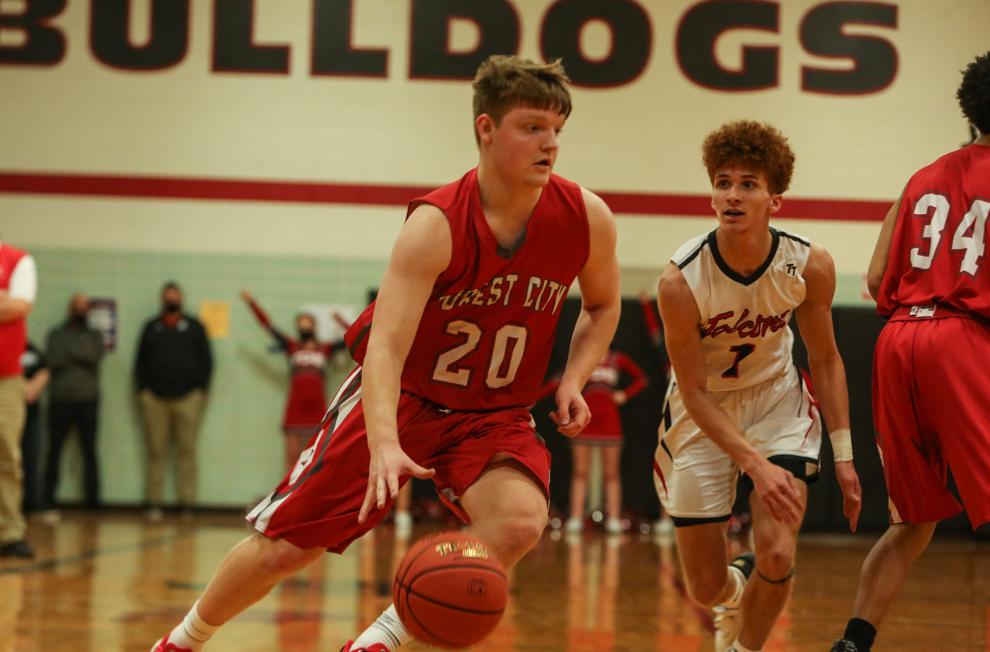 Dashawn Linnen
Senior forward Dashawn Linnen was a large reason why the Bulldogs were ranked so highly all season long and advanced to the second straight state tournament berth. He averaged over 19 points during the regular season and shot 38.4% from behind the arc. This is his second straight season as leading scorer for a Bulldogs team that's only lost four times in the past two seasons.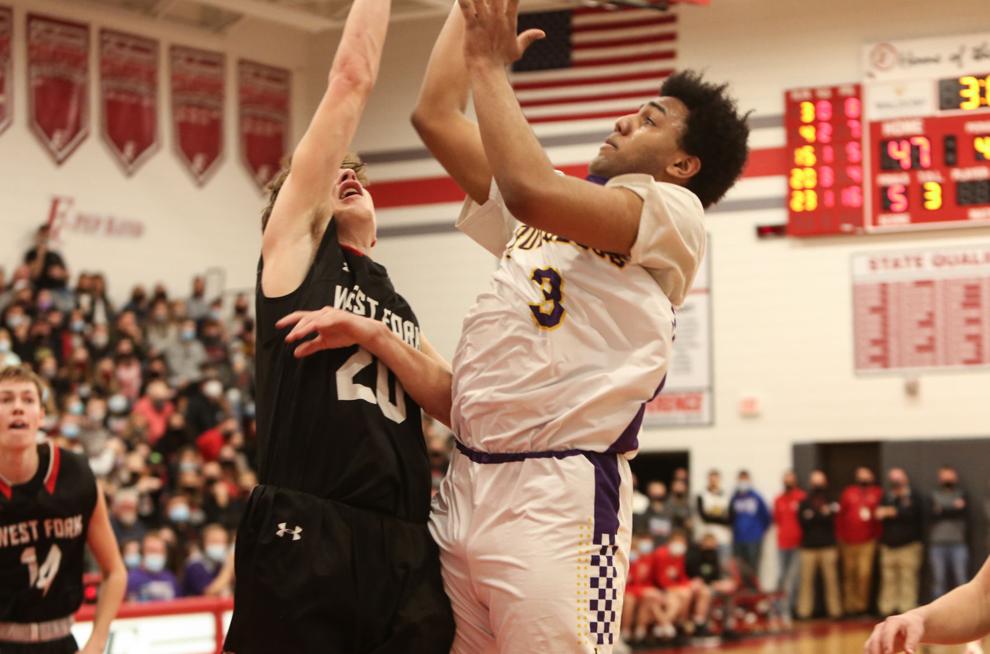 Doug Taylor
Leading the charge for a young Newman Catholic team all season was sophomore forward Doug Taylor. The University of Iowa baseball commit led his team in points (17.5 ppg) and rebounds (7.3 rpg). Taylor was the standout member of a balanced Knights roster that finished second in the Top of Iowa East. With two more years left on the hardwood, expect Taylor to only get better – and for his young team to also improve.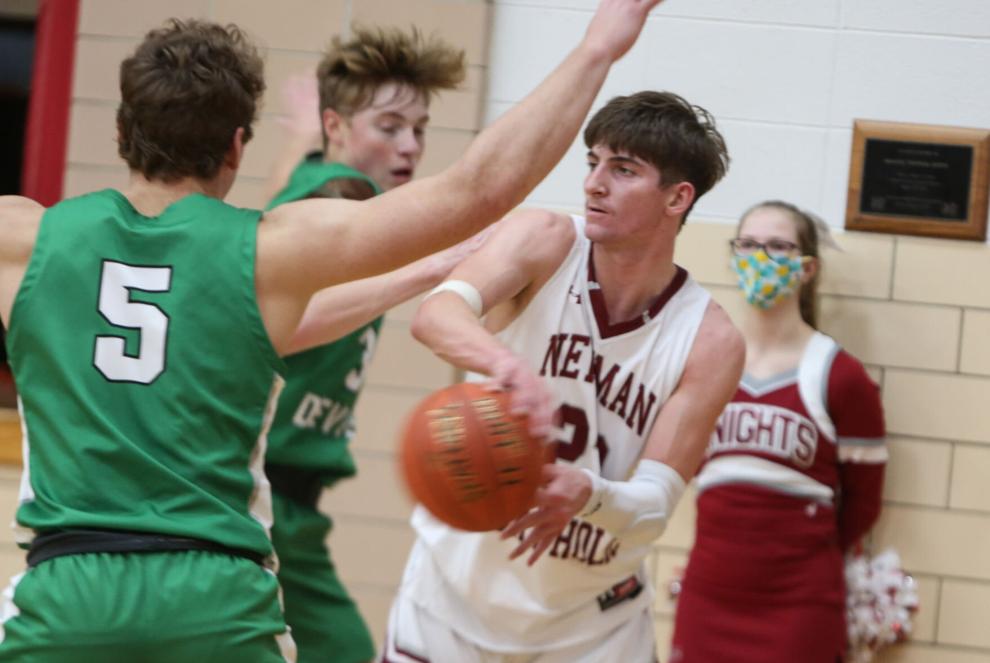 Carson Toebe
Junior guard Carson Toebe teamed up with Formanek to make a formidable 1-2 punch and lead their team to a fourth straight NCC conference title and another appearance at the state tournament. Toebe averaged 19 points per game, 5.4 rebounds, 4.2 assists and 1.8 steals. He was also fourth in 2A in total 3-pointers made with 72. When Toebe shoots, Clear Lake fans expected him to score.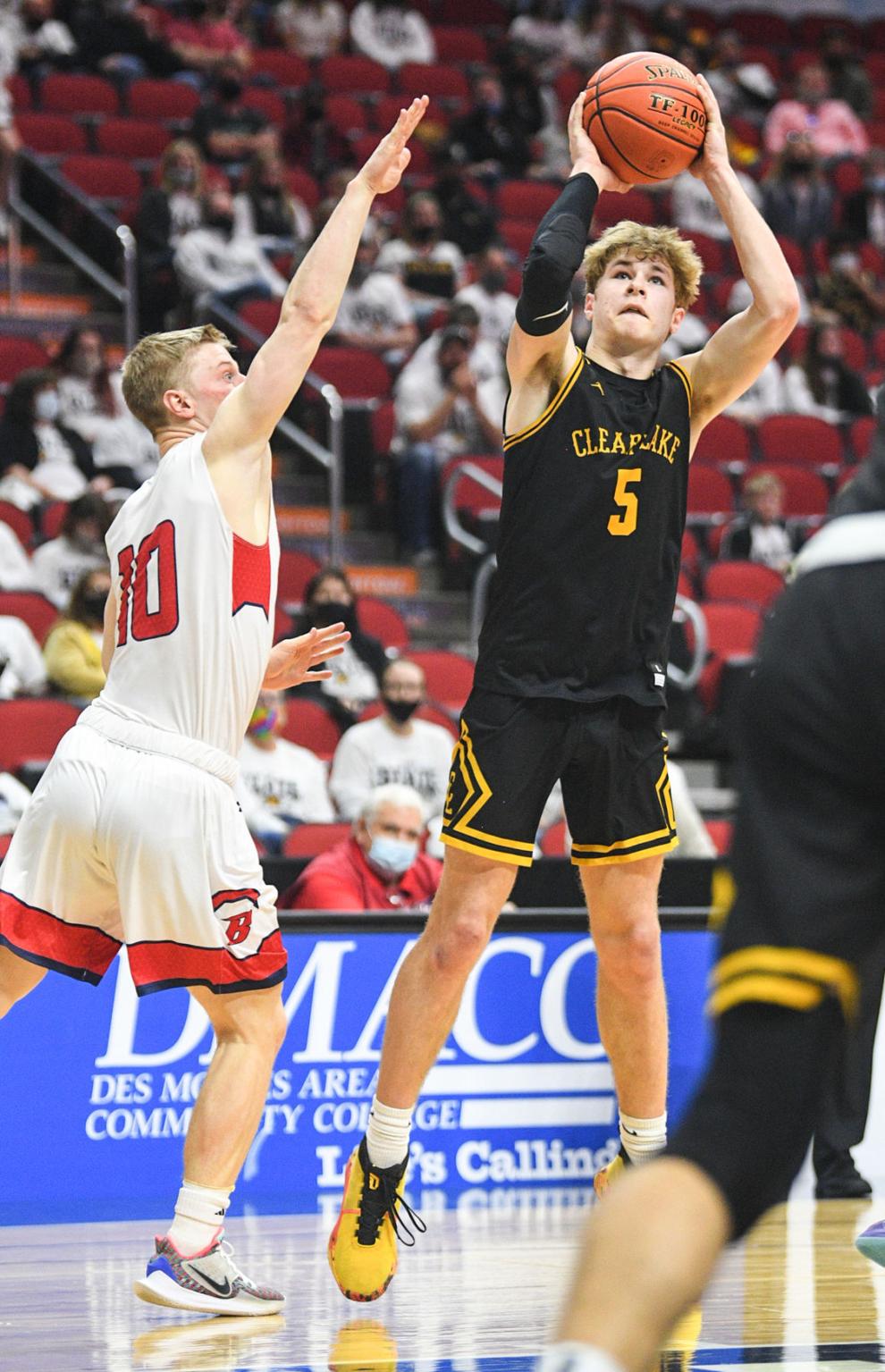 Kayden Ames
In the swan song of his basketball career, senior guard Kayden Ames was a sharp shooter all season long. He averaged over 40% from behind the 3-point line and was the latest to join the 1,000 career points club in a storied West Fork program. He averaged 15.7 points and four rebounds. Ames was a large reason why West Fork earned another Top of Iowa East title.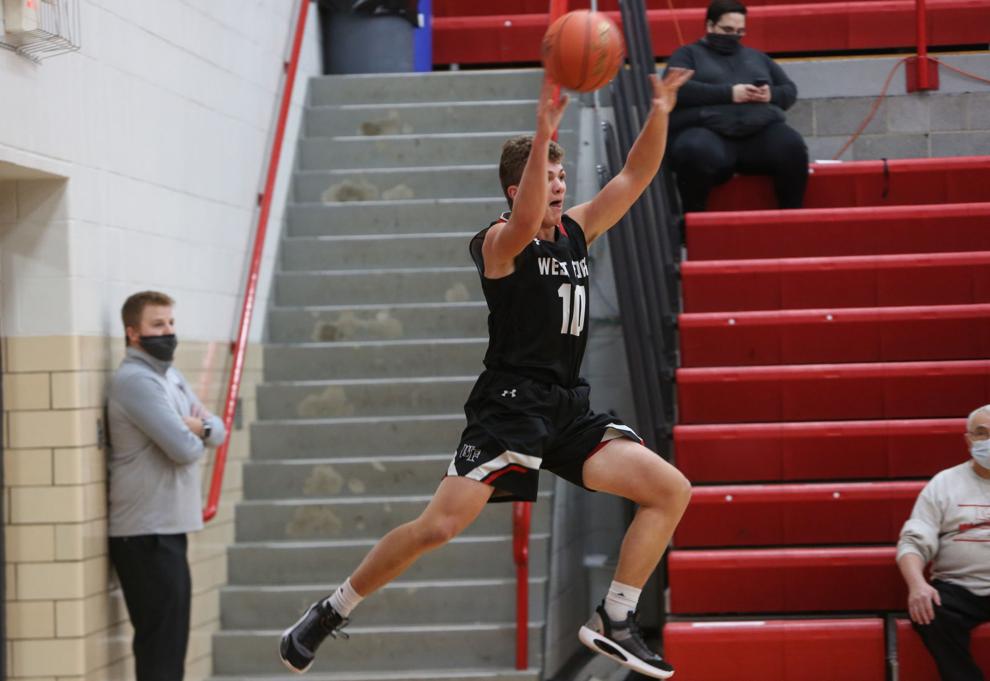 Kevin Meyers
Senior forward Kevin Meyers' inclusion to this list shouldn't come as a surprise to anyone. Meyers was one of the top players in the Top of Iowa West and was a large reason why the Cardinals finished second in the conference. He led his teams in points (12.5 ppg) and rebounds (7.4 rpg). He was also active defensively, rejecting 25 shots this season.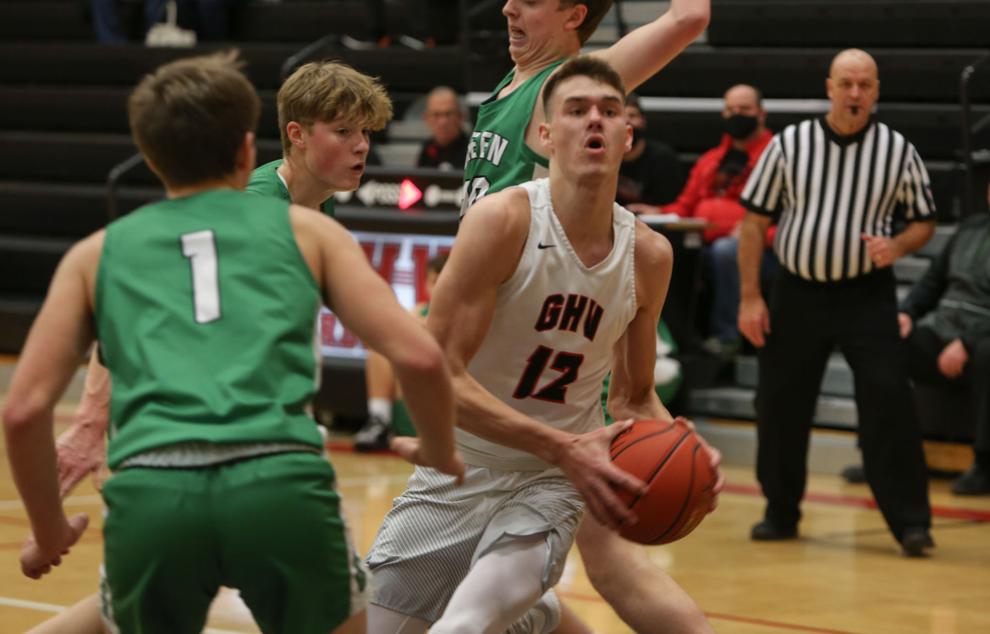 Caleb Bacon
If you average a double-double on a conference championship team, you're going to make this list. Senior forward Caleb Bacon's physical presence down low punished defenders all season long. He averaged 12.5 points and 10.1 rebounds per game, along with leading his team with 112 total assists. The Iowa State football commit played a massive role in the Bulldogs' success.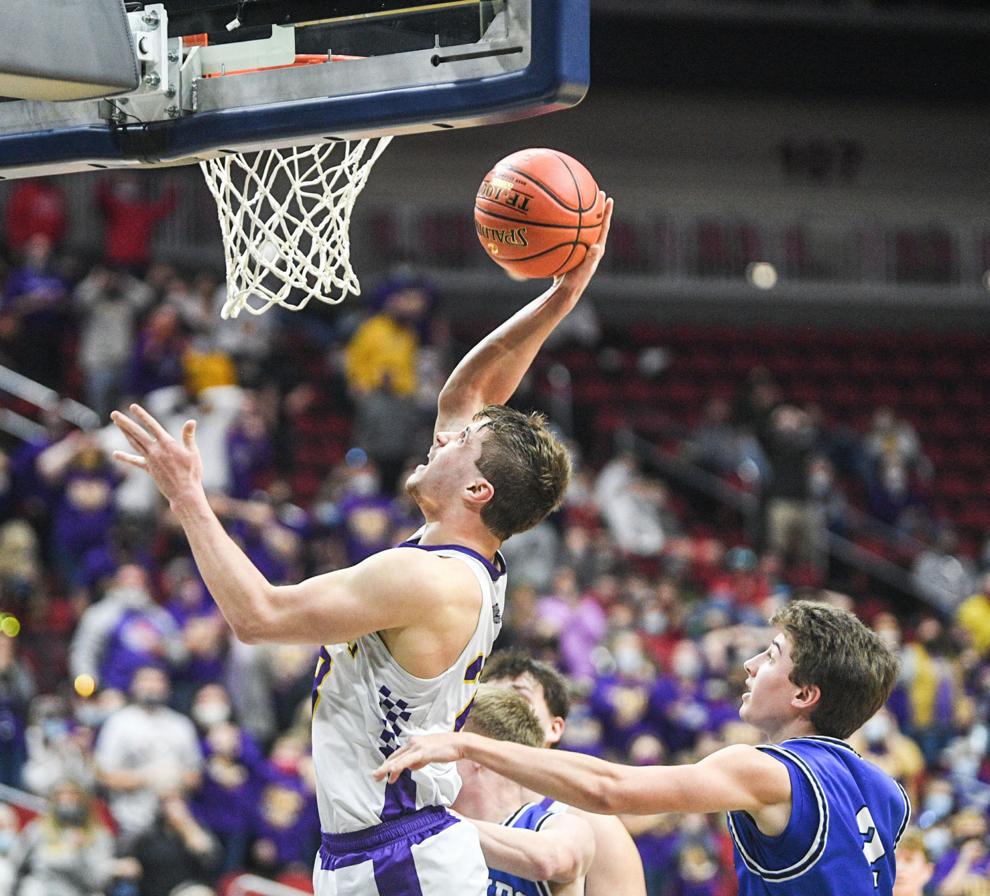 Honorable Mention
• Rylan Barnes, West Hancock
• JJ Ritter, Charles City
• Jakob Washington, West Fork
• Angel Jose, Central Springs
• Justice Jones, Rockford