After more than a decade as an assistant basketball coach, Jay Hiscocks is finally getting the chance to lead a program of his own.
Two area football players will play in 2020 as preferred walk-ons for the University of Iowa. 
There are certain names that are synonymous with the schools at which they taught or coached for decades. Bob Hilmer at Forest City. Bob Sange…
A few months ago, Charles City senior Bradley Andrews didn't plan to play college basketball. Despite his 6-foot-6 frame, and a senior season …
To Dick Garth, the thing that mattered most to him in his 16 years as the head basketball coach at Mason City wasn't the wins and losses. It w…
After a season full of  scoring, lots of booming blocks, and a flurry of rebounds, Rockford senior Matt Schubert has found his next basketball home. 
No matter what sport he tried, Dick Adams dominated the competition.
For Tracy Johnson, his new job is a bit like coming home. 
For West Hancock junior Rachel Leerar, it was finally time to make a decision.
Let's face, you're bored. If you are reading this article, it probably means that you have at least a passing interest in sports, and right no…
After one of the best seasons in program history, the NIACC women's basketball team has continued to rack up honors. Thursday brought the bigg…
In 2007, Chad Jilek was unsure if he even wanted to be a head basketball coach anymore.
North Iowa sports have provided a lot of exciting and dramatic moments over the past year, leaving us all with plenty of memories that we can …
Since 2014, the Mason City Athletic Hall of Fame has honored some of the best athletes in program history.
With plenty of time on all of our hands with the high school, college and professional sports all on hiatus, now is the perfect time to rememb…
The 2019-20 boys basketball season has come to an end, and with it, the winter sports season.
The Iowa Print Sports Writers Association (IPSWA) released its All-State girls basketball list, and North Iowa was very well-represented, with…
With a dearth of sporting events happening right now due to the COVID-19 outbreak, any incoming sports news is a welcome relief.
Well, we just barely got basketball season in under the wire.
Bishop Garrigan falls by 12 points to Wapsie Valley in Class 1A state championship.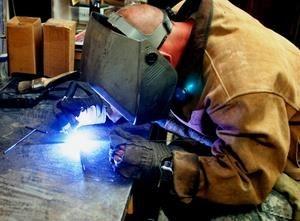 J & J Machining, Welding & Fabricating
In nearly every sport, technology is now king. In North Iowa sports, its fingerprints are everywhere. At places like Mason City High School an…
With just one North Iowa boys basketball team remaining – Bishop Garrigan – still playing in the 2020 IHSAA Boys Basketball Tournament in Des …
All season long, the Bishop Garrigan boys basketball team has wanted to make program history, according to head coach Mark Meister. 
JOHNSTON — Five Iowa high school seniors – including two from area schools – received a 2020 Iowa Bankers Association Student Athlete Achievem…
Coming into this season, the West Fork boys basketball team didn't really know what to expect.