The 2019 baseball season is officially in the bag, and there are many memorable moments for the coaches, players and fans to look back on.
Things went especially well for Newman Catholic. The Knights captured their third straight class 1A state title and eighth overall. 
Plenty of players put up solid performances over the course of the season. Here are the stats leaders for the North Iowa baseball scene.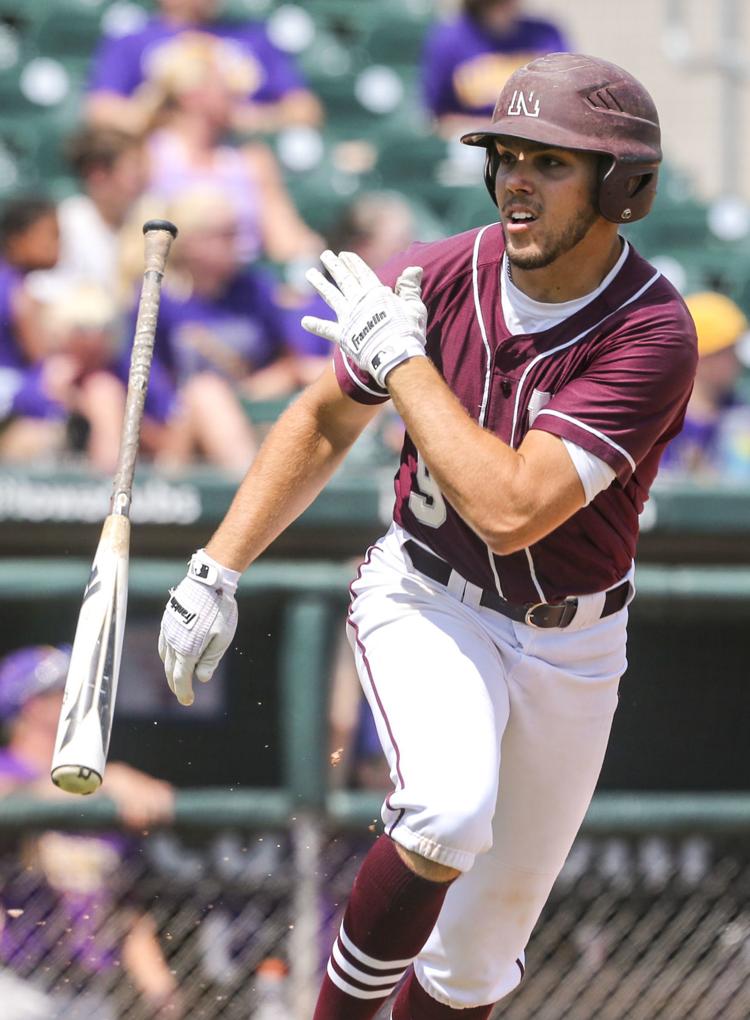 Best Hitters
Josh Fitzgerald, Senior, Newman Catholic- Fitzgerald finished in a tie for the state lead in home runs, with 16. His most memorable home run came in the state final against Alburnett, where he hit a bomb onto the roof of the building beyond the left field wall.
Fitzgerald also led the state with 51 walks, and drove in 44 RBI, an impressive number for a lead-off hitter. He also finished with a team-high 1.018 slugging percentage, fifth best in the state, and an on-base percentage of .631. 
Fitzgerald will play next season at Kirkwood, and has a good shot at eventually playing at a Division I school.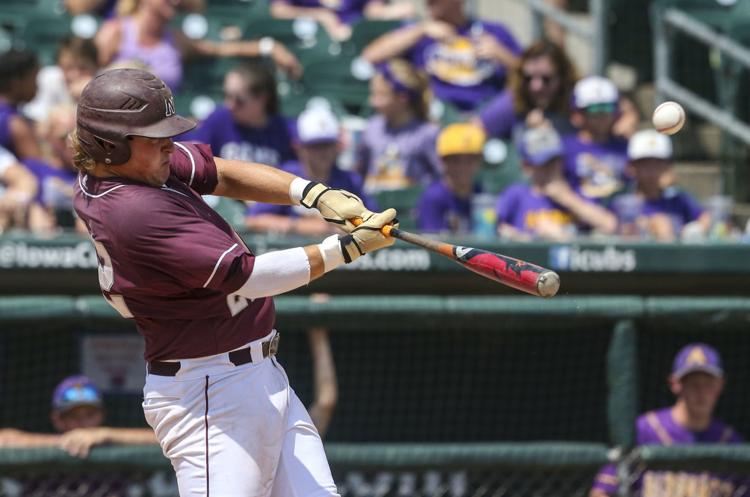 Evan Paulus, Senior, Newman Catholic- The senior put up a stunning performance both on the mound and at the plate this season, as he finished with 13 home runs, and 60 RBI, tied for third-best in the state. Opposing teams seemed to take notice of his hitting prowess, as he was intentionally walked seven times in the postseason.
Paulus also had an OBP of .587, and slugged .894. 
Paulus will be playing alongside teammate Fitzgerald next season at Kirkwood.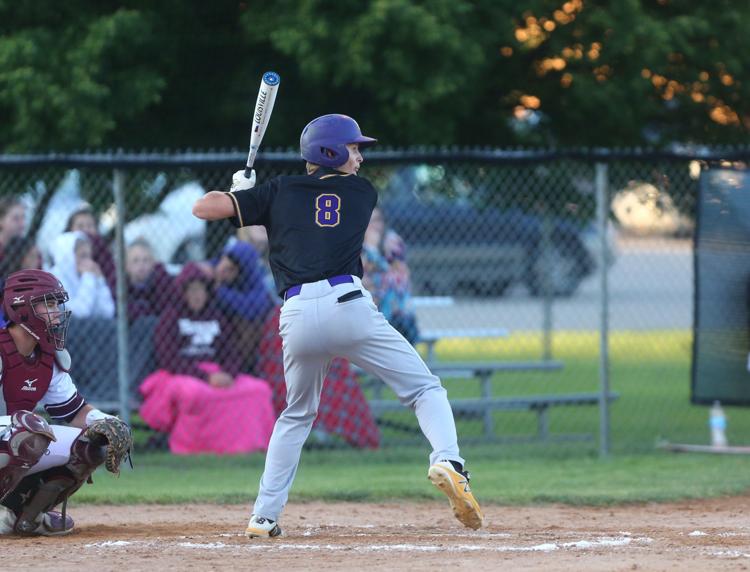 Cael Boehmer, Senior, Lake Mills
The senior pitcher finished with a slugging percentage of .741, to go along with an on-base percentage of .596, and a batting average of .469. Boehmer showed a lot of patience at the plate, as he walked 22 times on the season, with just 10 strikeouts. Boehmer also finished a perfect 12-for-12 in stolen bases. 
Mark Williams, Junior, Saint Ansgar
In 102 at-bats, Williams collected 48 hits, good for a North Iowa best .471 batting average. With only seven strikeouts on the season, compared to 19 walks, Williams had an OBP of .562. 
A speedster on the base-paths, Williams finished 25-for-26 in stolen bases.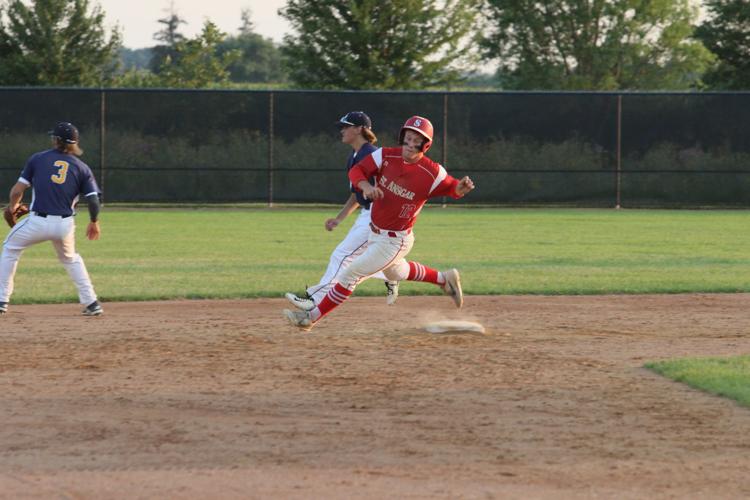 No one could match these guys at the plate. The Knights had four players with over 100 at-bats hitter better then .400.They had five players finish with more than 40 RBI. As a team, the Knights had a season OBP of .519, and a team slugging percentage of .586.
On the speed side, the Knights were just about perfect, finishing successful on 101 of 103 stolen base attempts. The team's 346 RBI was second in the state, behind only Johnston. 
Of the players with the five best hit totals in the Globe Gazette's coverage area, four of them are from Newman Catholic. Fitzgerald and Paulus were first and third, respectively, with 51 and 47 hits. Williams, of Saint Ansgar was second, with 48. 
Jack McGuire and Merritt McCardle were next on the area list, both finishing with 46 hits. 
McCardle also led the state in a strange category, hit-by-pitches. He took 29 pitches off the body, including one that forced home the run that won the state title for the Knights. 
Eighth grader Max Burt burst onto the scene, finishing with 48 RBI, second most on the Newman Catholic roster.
Best Pitchers
Collin Kramer, Senior, Saint Ansgar
The Saints starter finished the season with an opponent batting average of .117, along with 113 strikeouts, good for sixth-best in the state. He also had a season ERA of 1.09.
Kramer will take his talents to NIACC next season.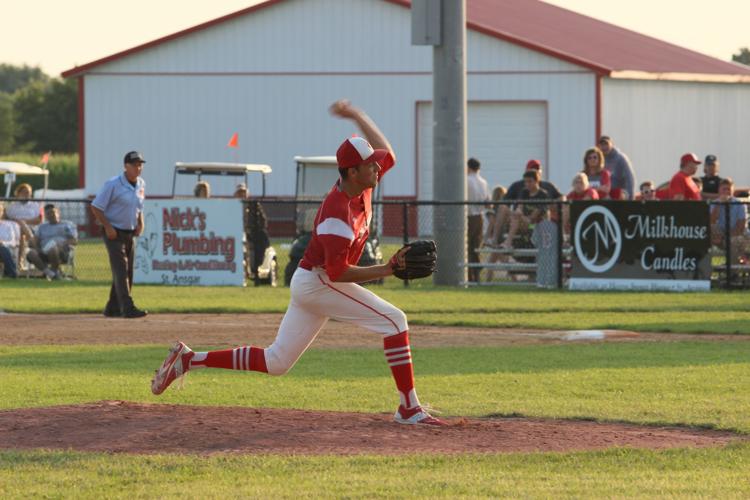 Casey Hanson, Sophomore, Lake Mills 
The young pitcher had a 1.72 ERA in 60 innings pitched. He allowed just 30 base hits on the season, to finish with an opposing batting average of .143. 
Hanson's 81 strikeouts were second best in the area, behind only Lukas Wogen of West Fork. 
Lukas Wogen, Senior, West Fork
Wogen's 83 K's was the best among pitchers in the Globe's coverage range. He pitched 67 2/3 innings, had a 2.38 ERA, and held opposing hitters to a batting average of .212. 
Evan Paulus, Senior, Newman Catholic
A threat on both sides of the ball, Paulus served as the Knight's senior ace this season, in addition to being its lineup anchor. Paulus had an 8-1 record in 58 2/3 innings pitched, with a 1.67 ERA, and 76 K's. Paulus held opposing hitters to a .214 batting average, and was the go-to option for the Knights in big games. 
Doug Taylor, Eighth Grade, Newman Catholic
The Knight's phenom pitcher burst onto the scene for the Knights with a very impressive season on the mound. The eighth-grader made 10 starts, and finished 8-0. He had a 1.68 ERA in 50 innings, with 57 strikeouts, compared to just 24 walks. Taylor's opponent batting average was .199. 
With four more seasons in a Knight's uniform, the future is very bright for the Knight's young pitching ace.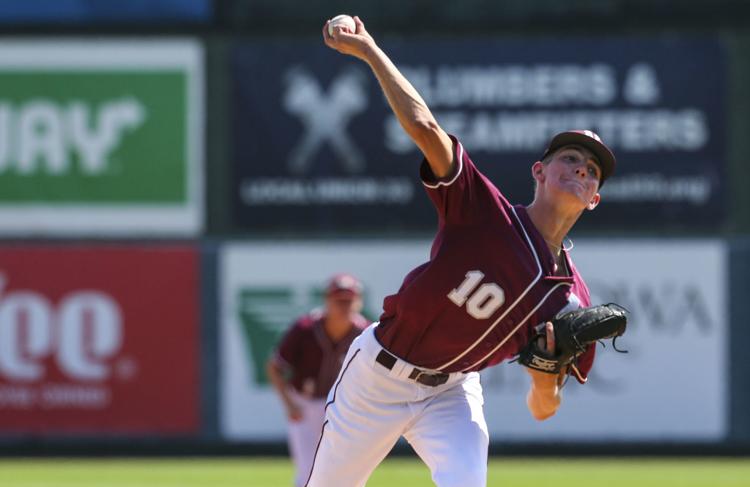 Cael Boehmer, Senior, Lake Mills
Boehmer's 3-5 record in his 17 appearances is misleading. He finished with a 1.48 ERA, and a .179 opponent batting average. Of his 23 runs allowed this season, just 11 were earned, meaning that his defense let him down at times. 
Boehmer also finished the year with a strikeout to walk ratio of 74 to 20.
Brett Bobinet, Senior, Osage
Bobinet was a double threat on the diamond. But even as a .330 hitter at the plate, Bobinet found most of his value on the mound. In eight starts, Bobinet allowed 16 earned runs, for a 2.30 ERA, and an opponent batting average of .146. Bobinet also finished the year with 62 K's.