Newman Catholic baseball coach Alex Bohl had a tough time on Tuesday afternoon putting into words what he had just witnessed the night before.
His top-ranked Knights played one of its best games of the season at the plate in a 15-hit, 15-4 win over West Fork in Sheffield on Monday night.
But that wasn't what left him speechless.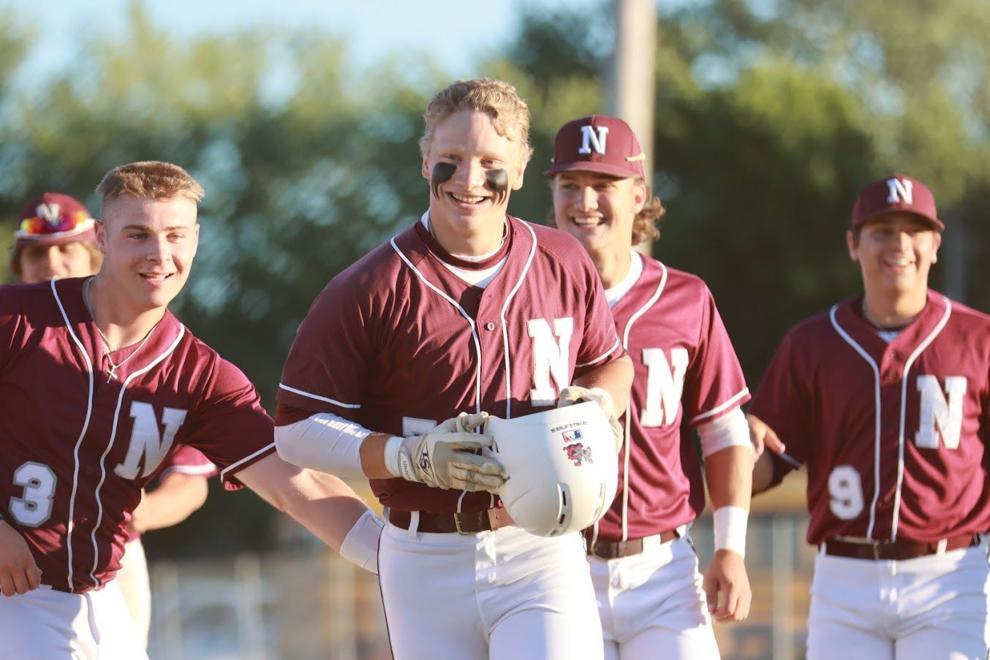 Junior Nash Holmgaard did something that's never been done before in Iowa high school state baseball history – and has never been done in Major League Baseball history.
Holmgaard hit the home run cycle.
"It's a pretty, uh… I can't even tell you. Wow. That's all I'm going to say is wow," Bohl said. "I've never seen a night like it."
What is a home run cycle?
When a batter hits a solo home run, a two-run home run, a three-run home run and a grand slam all in the same game.
Holmgaard accomplished the feat in just six innings of play. He hit a grand slam in the first inning, a solo shot in the second inning, a two-run bomb in the third inning and a three-run home run in the sixth that gave the Knights the lead to end the game early by run rule.
"No question luck had to play into it last night," Bohl said. "You can't take luck out of it. For him to come up in every situation, it had to work perfectly for him."
According to the IHSAA on Twitter, the four home runs tie him for second-most in Iowa high school baseball history and his 10 RBIs tie him for fifth in the record books.
The last time it happened in high school baseball was in Ohio in 2019, when Perrysburg player Luke Borer hit the cycle in six at-bats in a 22-14 win.
Holmgaard needed just five at-bats to do it on Monday.
"It feels really good knowing that my name will be out there for a while," Holmgaard said. "I didn't really take into account the amount of home runs it was right away. Once people were sending me messages about how it was the second-most in the state, it blew me away how special that is."
Coming into the game, Bohl had a feeling there would be a good chance for his players to have a special night. The wind was blowing 10-15 miles per hour out of the ball park in Sheffield.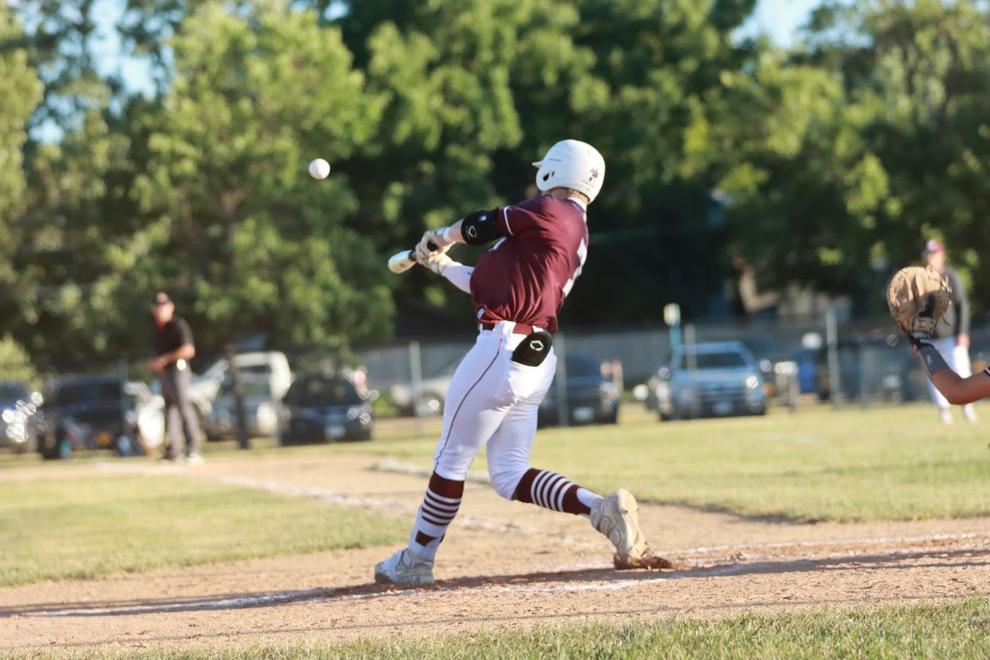 The fourth batter in the lineup, Holmgaard had an opportunity with the bases loaded right away in the first inning.
"We had bases loaded, zero outs," Holmgaard said. "I was just hoping to at least get two in and he gave me the right pitch. It felt good off the bat. Before I knew it, the ball was over."
He followed it up with a solo shot in the second frame. By the time his third at-bat rolled around with a runner on base in the third inning, Bohl knew something amazing was brewing.
"Typically in a game, I'm going to say have an approach and let's work gap-to-gap. But at the time of the game and with the score the way it was, I was kind of wanting him to try and hit another one too," Bohl admitted.
Much to Holmgaard's surprise, his opponent didn't intentionally walk him. That's when he hit his third homer.
"Everybody was like, 'Get ready, they're going to put you on.' I was prepared for that," Holmgaard said. "But they kept throwing to me."
Bohl says the stars had to align for Holmgaard to hit his final home run. He hit a line drive straight at the left fielder in his fourth at-bat and wouldn't have the opportunity to hit another one again, since the Knights led, 12-0, heading into the bottom of the fifth frame.
But West Fork rallied for four runs in the bottom of the fifth, which extended the game and gave Holmgaard another chance at history.
With two runners on base, he didn't waste it.
Holmgaard hit his fourth and final home run, which gave him the cycle and Newman Catholic (19-1, 12-0) enough runs to end the game early.
"Just the crazy things that had to happen for him to get those opportunities and to execute," Bohl said. "It was just crazy. But I was definitely wanting him late in the game to hit another one for sure."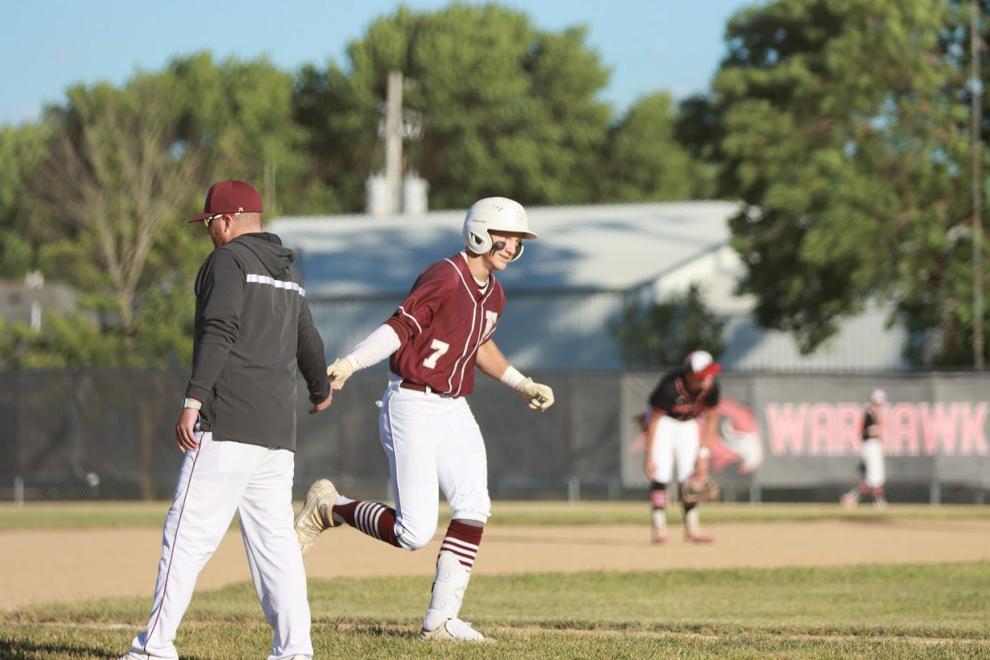 The accomplishment is making its rounds on social media, where many have given him affectionate nicknames to play off his first name.
"It might stick," Holmgaard laughed. "I kind of like the name Mash."