The postseason is almost upon us, baseball fans.
The Iowa High School Athletic Association dropped the Class 1A and Class 2A substate brackets on Wednesday.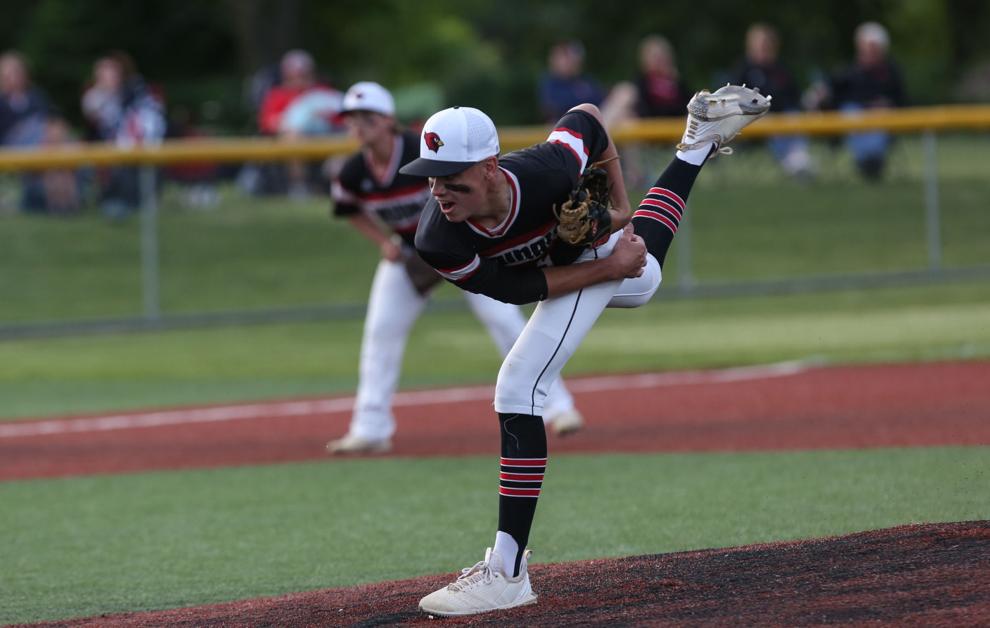 District 6 in Class 2A and District 3 in Class 1A heavily feature area baseball teams. Many will end up playing each other for a trip to the next round hanging in the balance.
Here is a look at where the 12 Class 1A and 2A baseball teams will compete, and who they play, in the first and second rounds in the coming weeks.
Class 2A, District 6
• Osage vs. Crestwood at New Hampton, 5 p.m.
• New Hampton (home) vs. Central Springs, 7 p.m.
• Garner-Hayfield-Ventura (GHV) and Forest City were the two teams that earned byes in this bracket. Osage plays Crestwood for a chance to play at GHV in the next round, while Central Springs plays New Hampton for a chance to compete at Forest City. Those second round games will by played on July 13.
Class 1A, District 2
• West Hancock vs. West Bend-Mallard at Newell Fonda, 5 p.m.
Class 1A, District 3
• Newman Catholic (home) vs. North Butler, 7 p.m.
• Nashua-Plainfield vs. Lake Mills at Newman Catholic, 5 p.m.
• West Fork (home) vs. Rockford, 7 p.m.
• North Iowa vs. Northwood-Kensett, 5 p.m.
As there are no first round byes in Class 1A, all four of these games will take place on July 10. Second round action will take place on July 13, where there's a very good chance that we see more North Iowa teams match up.
Class 1A, District 4
• Kee (home) vs. Riceville, 5 p.m.
• St. Ansgar vs. Turkey Valley at South Winneshiek, 7 p.m.
Winners of the District 3 and 4 brackets will play each other in the Substate 2 championship game in Charles City on July 20. Third round action will take place for both Class 1A and 2A on July 17.