The starting catcher on any baseball team is one of the most important positions on the field.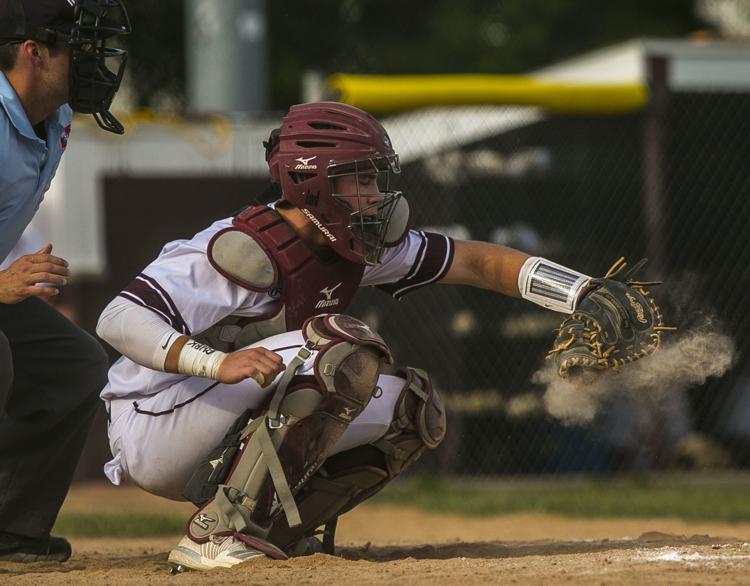 Usually, a team likes to have a veteran catcher behind the plate, one that knows the pitching staff well, calls a good game, and can hopefully hit. 
Newman Catholic's starting catcher possesses all of these, despite being an eighth-grader.
Max Burt might be young, but he acts like a much older player and has earned rave reviews from his teammates and coaches this season. 
After losing longtime starting catcher Matthew Fitzsimmons to graduation following the 2018 season, the Knights turned to the young Burt. From the first day of practice, he impressed his teammates with his skills and hard work behind the plate.
"It's really fun, seeing how much he has grown since day one," senior Evan Paulus said. "My first start with him to now, there is a whole lot of difference. He's gotten a lot better. He'll get you a strikeout there, he frames well, he works really hard, and it's really nice to have a catcher who does that."
Burt has shown an impressive ability to block pitches in the dirt, has a good arm, and hits pretty well for a backstop, too. He is currently hitting .365, with a .500 on-base percentage and a .553 slugging percentage.
As an eighth-grader, Burt will get to play for the Knights for five seasons, something that the coaching staff is excited to watch.
"If you look at the past 10-12 years, we've only had a handful of catchers, guys that have stepped in and played three or four years," coach Alex Bohl said. "Coming in, being an eighth-grader and starting day one, it says a lot about his talent level to begin with and his ability to play the game."
While he is a newcomer to the program, Burt has a special relationship with another member of the Knights. Pitcher Doug Taylor is also an eighth-grader and has played travel ball with Burt since the two were 7 years old. They have known each other for as long as either can remember, and they are both thrilled to play together at the high-school level.
"We have a bond that just relates," Taylor said. "We're able to play on this big stage, and that makes it a lot easier. It's really cool. Not a lot of kids get to do this and its just a blessing that we get to do this, especially together, with the bond we have, and it just makes it way easier to play with him."
Paulus remembers the relationship that he developed with Fitzsimmons over the past few seasons and sees the parallels between that bond and the one between the two youngest players on the Knights roster. They seem to understand each other on a deep level.
You have free articles remaining.
 It's going to be nice to see how they work together as seniors," Paulus said. "I know when I pitched, by the time I was a junior and Matt was a senior, I'd pitched to him so long, it was kind of like we knew what each other were thinking. I bet Max and Doug are already to that point."
Burt has wasted no time earning the trust of his coaches and teammates. His adjustment to the varsity level was made vastly easier by the team's upperclassmen.
Bohl gives his older players like Paulus, Josh Fitzgerald and Jack McGuire credit for treating Burt as an equal and helping him learn what the team calls "Newman baseball." 
"They do a really good job of making him feel like he's a part of the team, even though he's a little bit younger," Bohl said. "They help him out, they teach him the game. I'm very pleased with how the upperclassmen have welcomed him."
Since he is in his first season behind the dish, he doesn't get to call the pitches, but a catcher with his skill level likely won't have to wait long to be trusted with that job.
This season has been spent learning how to get in the best position to catch and adjust to each pitcher's different speeds. As he gets older, Burt will likely be given more responsibility.
"The way he catches, and how good he is already as an eighth-grader, I wouldn't be surprised if he's calling his own game in the next couple of years," Paulus said. "The way he knows the game, he's a natural back there."
Things came easily to Burt behind the plate, but he did have a bit of an adjustment period with the bat. As with his defense, Burt worked hard to get better and now has 30 RBI, with just three strikeouts on the season. 
"I had some difficult times swinging," Burt said. "I wasn't great swinging the bat earlier on in the season. Catching was a little bit different, because you haven't seen 86 mph in travel ball. It's different, but it's good."
Taylor knows better than anyone what the team is getting with Burt. He is excited to see his friend grow as a ballplayer over the next four seasons.
"He's the best catcher I know," Taylor said. "It's so much easier to pitch to him. He frames it, he does everything that you want when you are pitching."
BBall Newman vs. Algona 2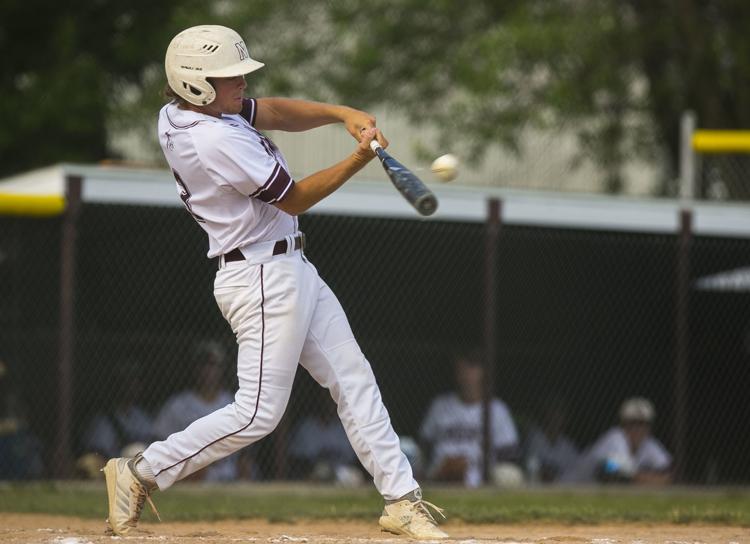 BBall Newman vs. Algona 1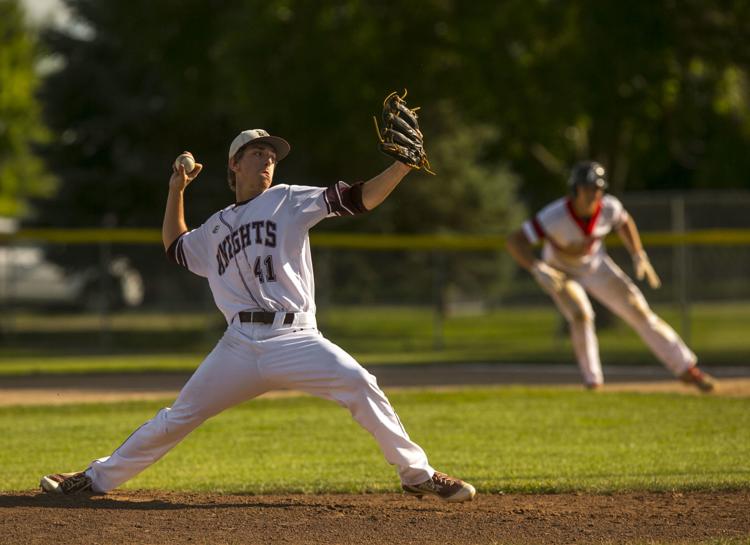 BBall Newman vs. Algona 3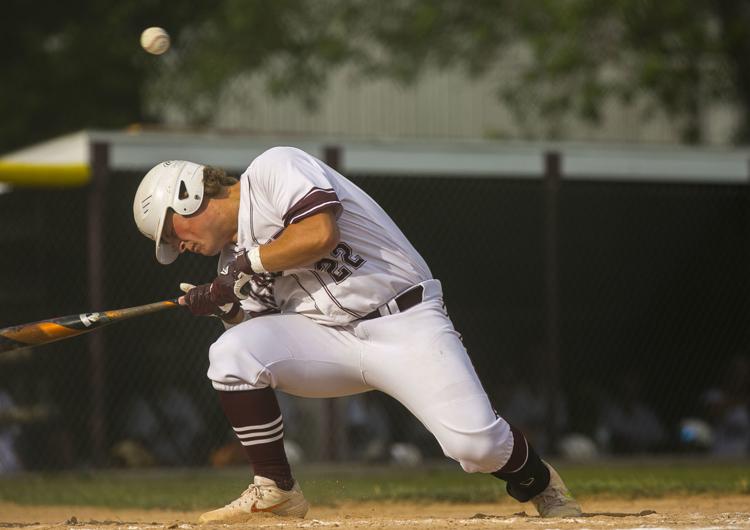 BBall Newman vs. Algona 4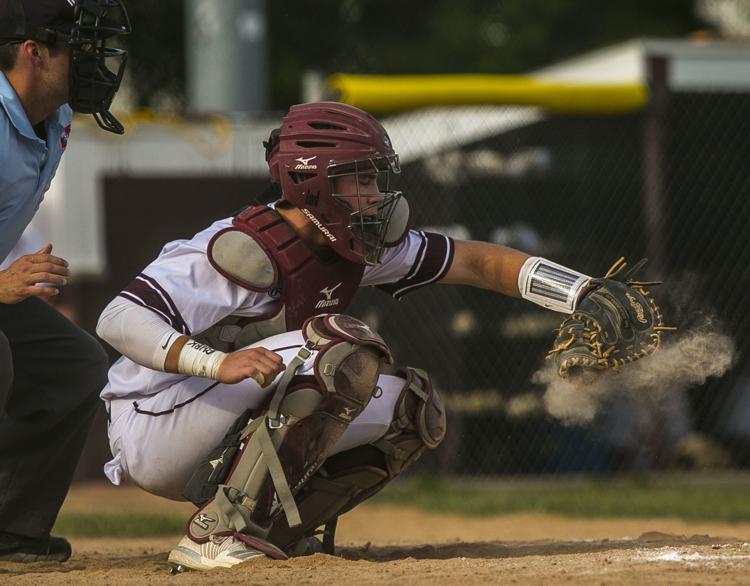 BBall Newman vs. Algona 5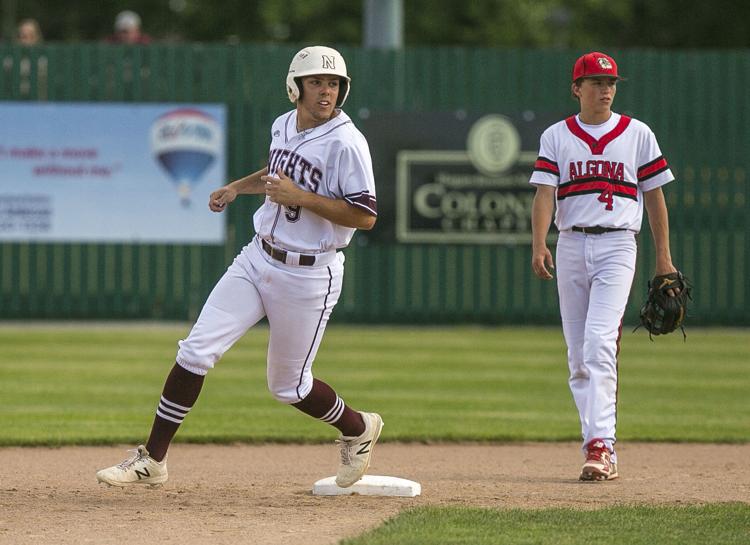 BBall Newman vs. Algona 6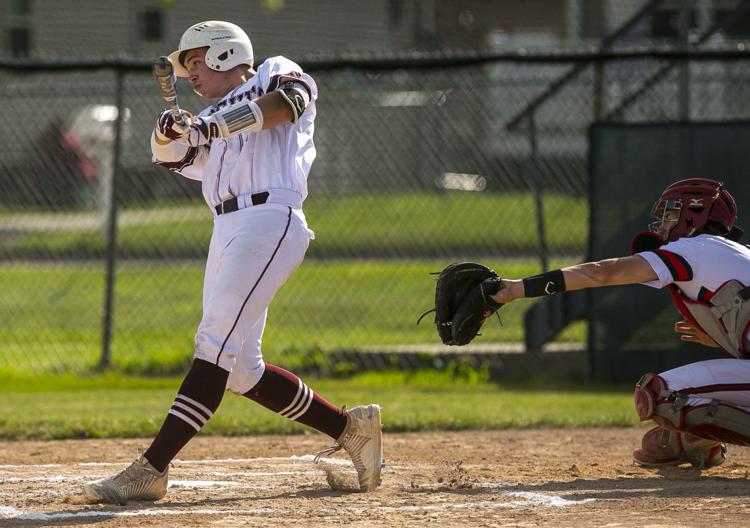 BBall Newman vs. Algona 7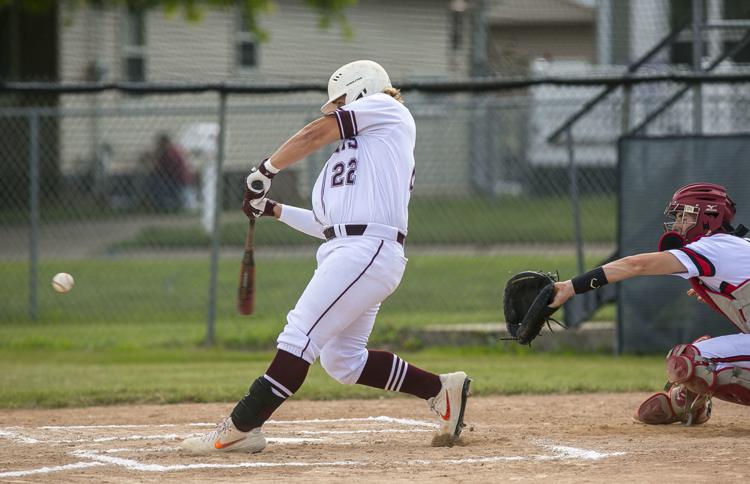 BBall Newman vs. Algona 8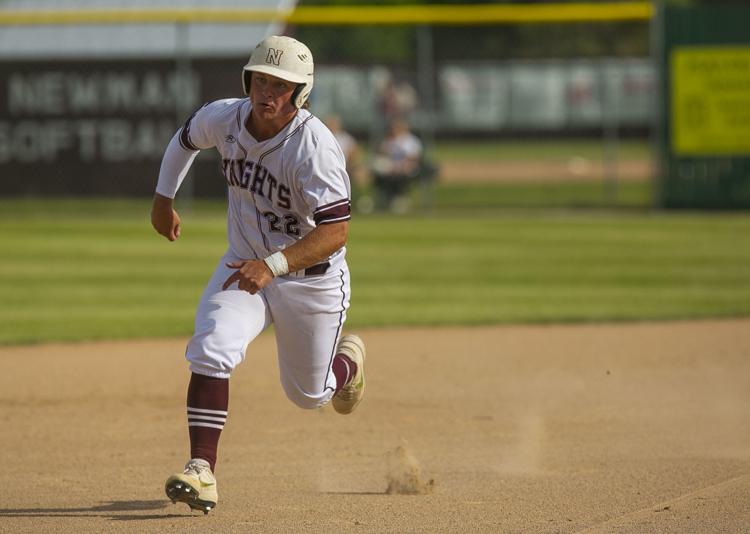 BBall Newman vs. Algona 9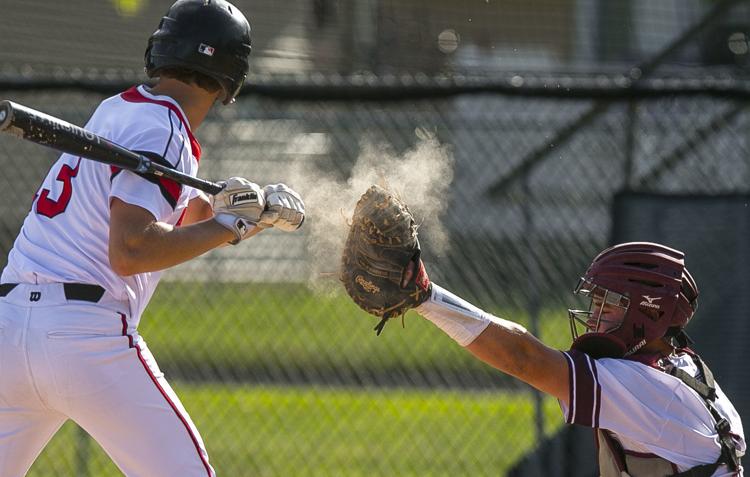 BBall Newman vs. Algona 10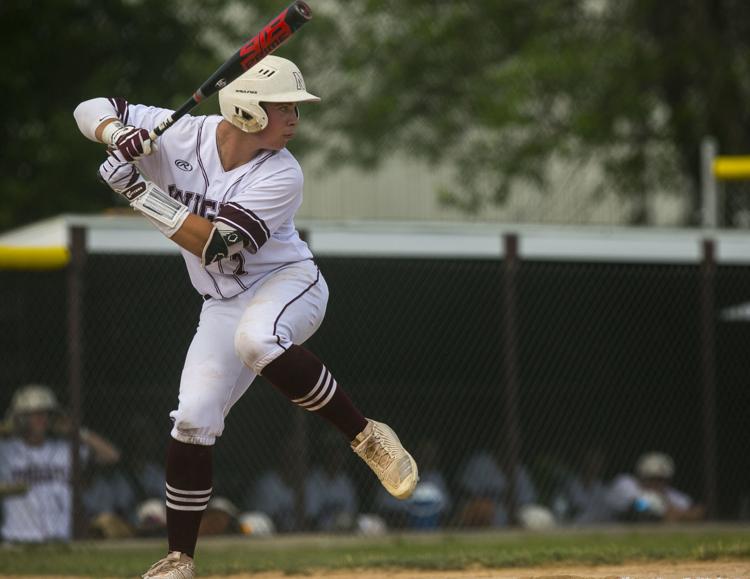 BBall Newman vs. Algona 11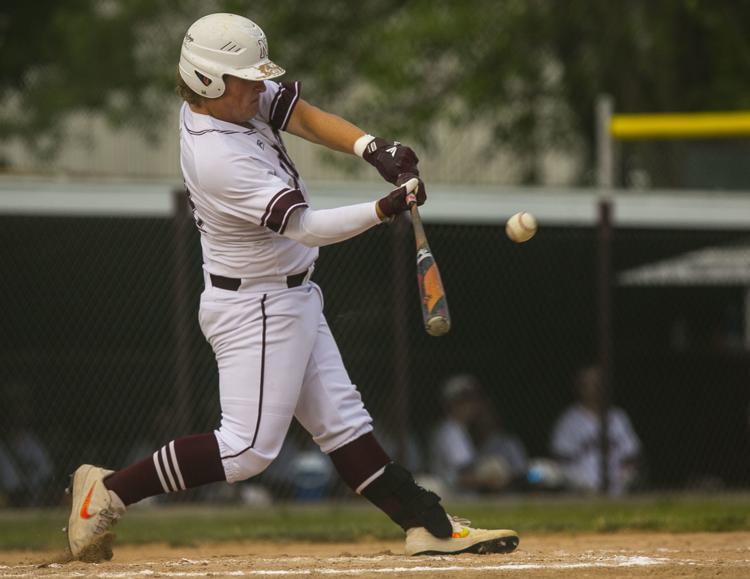 BBall Newman vs. Algona 12