In elementary school, Kayden Ames and Kellen Cameron were "enemies." Ames lived in Rockwell while Cameron resided in Sheffield. They didn't st…
Newman Catholic slugger Nash Holmgaard did something that's never been done before in MLB history on Monday night: Hit the home run cycle.
It has been a constant theme of who the Charles City baseball team has been able to beat this season.
The Bulldogs rode solid pitching from junior lefty A.J. Ramaker, and good defense in the field, to a 3-1 win over Osage.
Lake Mills Bulldogs baseball hosted the Osage Green Devils, beating them 3-1 on Monday night.
Ryan Cole started all 29 games as a first-year starter for the St. Ansgar baseball team is freshman year. As he's told back of his hitting sta…
Seven-hundred and seventeen days. 
It was a game that could give one side that edge over the other in the Top of Iowa East standings. Central Springs and North Butler each had o…
Brock Moore knew he would get the chance to play with his three relatives. Still, in his mind, it is crazy to think about.
GHV catcher Brody Boehnke is one of the best hitters in the state. An aggressive mindset at the plate has increased his batting average from .…
One season ago, the Lake Mills softball team was in last place in the Top of Iowa West standings.
There were three instances Wednesday where Garner-Hayfield-Ventura was in the midst of a bang-bang play at the plate. It was 0-for-3.
Very rarely does a baseball team have fiery post-game talk after winning four of the last five games by both domination and needing a little l…
Defense has been a positive for Mason City's baseball team. Coming into Tuesday's game against St. Ansgar, it had averaged 2.6 errors per game.
AJ Feuerbach wouldn't have called what he did in a tie ballgame if his Clear Lake baseball team was playing an opponent in the North Central C…
They are two years apart. They bat in the top-3 in the lineup. They are on the same side of the infield when neither of them takes the mound. …
Boy, what a difference 21 days make.
In middle school, Dalton Thorson was a pitcher. Once he was elevated to high school, that changed to being a catcher and infielder.
There's a constant theme surrounding the Newman Catholic baseball team year in and year out.
Mitchell County ruled the Riceville weekend tournament on Saturday.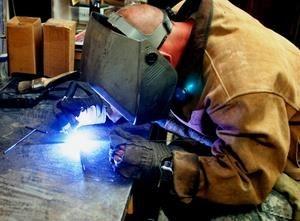 J & J Machining, Welding & Fabricating
There was a stretch in the early portion of the week where the high-powered offense the Lake Mills softball team was accustomed to disappeared.
One day during batting practice at the start of the season, with winds gusting around 50 miles per hour, Mason City Newman Catholic leadoff hi…
Newman Catholic Knights baseball took on the St. Ansgar Saints, beating them 11-2 at a game in Mason City on Friday, June 11.
Mason City's Ben Pederson was supposed to be out the entire baseball season with a labrum injury. Plans have changed for the senior and Sioux …
Seventy-three at-bats were taken; 49 combined runs crossed home plate; 34 hits were made with 39 RBIs; the Warriors and Eagles combined for 24…
There's a philosophy for the Mason City baseball team when it comes to being on the base paths.