After close to 10 months on the job, Drew Sannes was officially hired on Monday as the eighth head baseball coach in NIACC history. 
The Charles City School District made it clear back in mid-July that it was considering taking drastic action after then-junior Jeremiah Chapm…
See who made the Globe Gazette's 2020 All-Area Baseball Team:
Seven area players were deemed the best in the state on Monday night.
Was the summer baseball and softball seasons a success? You be the judge.
Baseball in North Iowa was fun to watch this year, as there were good teams and great players taking the fields almost every day when the seas…
For the first time since 2016, the state title trophy will not be coming home with the  Newman Catholic baseball team.
Photos from Newman Catholic baseball against Don Bosco Saturday in the Class 1A state championship game at Principal Park in Des Moines. The K…
It's championship Saturday, and for Newman Catholic, that means yet another chance to win a state title. As the Knights get ready to play Don …
Sometimes in sports, the seemingly impossible can happen.
Sometimes in sports, the seemingly impossible can happen.
For all but one area team, the 2020 baseball season has come to an end. 
On Feb. 8, 2019, Newman Catholic's Jacob Nelson sat in the bleachers at Lake Mills High School, his left knee in tremendous pain. 
The Newman Catholic baseball team wins a lot of games, but it seems to enjoy causing its fans, coaches and players a little bit of worry in th…
The last time the Newman Catholic baseball team didn't make it to the Iowa state baseball tournament, George W. Bush was still the president, …
Following a meeting on Tuesday between the superintendents of Northeast Iowa conference schools, the Charles City School District announced in…
For high school baseball fans, Newman Catholic baseball making it to the state tournament is one of the most consistent and familiar things ab…
The Newman Catholic baseball team is going to the Iowa state baseball tournament for the 13th consecutive year and 18th in the last 20 years.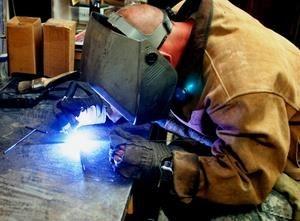 J & J Machining, Welding & Fabricating
Photos from St. Ansgar baseball against South Winn Tuesday in Cresco. The Saints fell 3-0 in the substate final match up. 
On Monday night, nobody was going to take the ball out of Alex Gold's hands.
It was a good night for North Iowa area softball teams on Monday, as three separate local schools all advanced to next week's state softball t…
The Mason City baseball team brought the home crowd to its feet on Monday night at Roosevelt Field, as the Mohawks scored four runs in the bot…
Mason City baseball beat West Des Moines Valley 5-1 at a game at Roosevelt Field on Monday, July 20, and the Mohawks move on to substate final…
WATCH NOW: Mason City baseball vs Valley at Roosevelt Field on Monday, June 20.