The Newman Catholic baseball team secured a Top of Iowa East championship on Monday night with a 15-2 win over West Fork. The victory boosted …
Only in the sports world is "dirtbag" a compliment. 
For each of the past 51 summers, Jim Brackey has been a constant presence on the sports fields of North Iowa. 
This is a difficult column to write. 
The key to success for the Newman Catholic baseball team is very simple. 
WATCH NOW: Newman Catholic Knights baseball vs. St. Ansgar Saints in Mason City on Friday, July 3.
Newman Catholic Knights baseball defeated the St. Ansgar Saints, 11-1, at a game in Mason City on Friday, July 3.
CHARLES CITY — The Charles City baseball team was home for a doubleheader on Friday night, the first time since junior center fielder Jeremiah…
There are some nights a high school baseball player will never forget. 
St. Ansgar Saints baseball beat the Northwood Vikings 14-4 at a home game on Wednesday, July 1.
"They looked at me and said, 'You should have been George Floyd.' Then they started chanting 'Trump 2020.'"
The Mason City softball team had a night for the ages on Wednesday.
Every season, a successful baseball team needs to have a signature win.
The summer sports season began little more than two weeks ago, but its already time to start thinking about the postseason for Iowa high schoo…
The Northwood-Kensett baseball team pulled off a stunning comeback victory on Tuesday night, as the Vikings rallied in the final two innings f…
The Newman Catholic softball team canceled its scheduled Monday night game against West Hancock due to a player's potential exposure to COVID-19. 
West Fork baseball hosted Osage in Sheffield on Monday, June 29.
Sunday was supposed to be the game of the year in Mason City.
Photos from Newman Catholic baseball at Forest City on Thursday. 
Pitching was on display in Mason City on Wednesday night as Mohawks pitchers allowed just two runs in a doubleheader sweep of Des Moines East …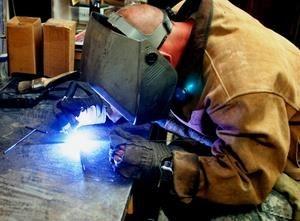 J & J Machining, Welding & Fabricating
WATCH NOW: Clear Lake Lions baseball hosted the Webster City Lynx on Monday, June 22.
Friday night was a night that Carter Thomas will never forget. 
After losing most of their starting lineup to graduation, it could be forgiven if the Newman Catholic baseball team took a step back this seas…
Like every other team, the St. Ansgar baseball team spent this spring hoping that it would get to play baseball.
The Mason City baseball team completed a very successful first week of the 2020 season on Friday, as the Mohawks split a doubleheader against …
Photos from Mason City baseball's home opener against Dowling Catholic on Friday.