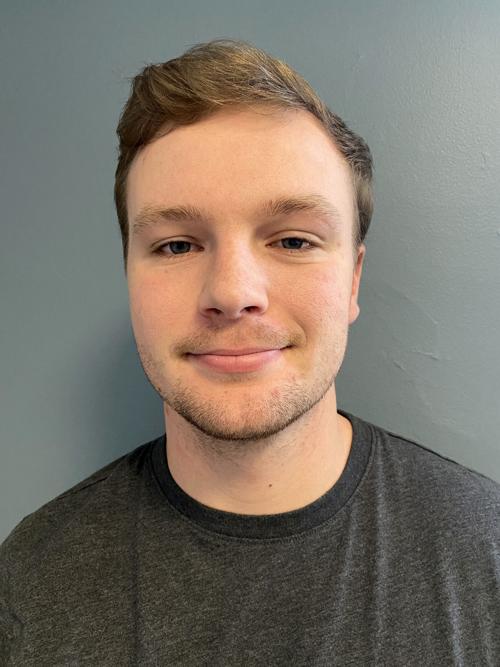 I haven't been shy in the past about how one of my favorite things to do as a sports reporter is have a conversation with a player or coach that genuinely wants to talk with me.
Oftentimes, I talk with an athlete or a coach that looks for the perfect thing to say. Sometimes I get coach-speak. Other times I can see the nerves reflect in their answers.
And I don't blame them. I used to feel the same way conducting the interviews.
But every so often, I'll get a chance to talk for a long time with a coach or player about all sorts of topics – not just sports. During the pre-season, I had one of those type of conversations with Lake Mills head volleyball coach Jim Boehmer.
I asked Boehmer, a successful coach and athletic director at Lake Mills for over three decades, about why his program remains so consistent despite player turnover due to graduation.
His answer? Continuity in coaching.
Boehmer went on to give credit to some of the best coaches and programs in the North Iowa area before our conversation came to an end.
I left the Bulldogs gym that day really thinking about his answer. The more I thought about it, the more it made sense.
Look around North Iowa. It's on display here.
At West Hancock, Bob Sanger led the program for five decades and was part of three state championship teams. His son, Mark, has since led the program for the past few seasons. The Eagles haven't missed a beat, and are, again, expected to compete for a district title this fall.
"From Bob to Mark – I said all along that when Bob is done coaching football, Mark is in town," Boehmer laughed. "You think there's going to be anything that's going to change?"
Elsewhere, Dave Capitani has led the Northwood-Kensett football team to the state playoffs 18 different times over his three decades leading the program. Drew Clevenger has done it 15 times (including a state title) in two decades at St. Ansgar.
Belinda Nelson led the Central Springs softball team for 20 years. This summer's trip to the state tournament was the Panthers' seventh straight.
Curt Klaahsen, recently inducted into the IGCA Coaches Hall of Fame, led the Mohawk girls basketball team to a state championship in 2016 and has recorded numerous playoff wins during his 14 seasons.
The Newman Catholic baseball program transitioned from Troy Adams to Alex Bohl in 2016. The streak of state baseball tournament appearances stayed alive and made it all the way to 13 before finally ending.
"There is an expectation within the Newman baseball program, not only to compete at a high level, but to compete for a state tournament berth, and to compete for a state title every year," Bohl told the Globe in 2020. "That has been set forth for probably a couple decades now."
Boehmer also mentioned rival coach Lacy Jerome (Forest City volleyball), Brent Jennings (Osage wrestling), Dan Rosacker (Forest City boys basketball) and other coaches in the Lake Mills district as examples of coaches who have had long-term success leading their programs.
I'm sure there are more coaches that I'm missing.
When I brought Boehmer's continuity in coaching equals success theory up to other area coaches, they all agreed with him.
Take a look around at the schools that continue to sit near the top of their districts or conferences year in and year out. Those programs are typically led by a coaching staff who has been there for many years and developed a standard for the program, or is in the process of doing so.
"We tell our kids the bar is the bar," Clevenger said. "We don't raise or lower our expectations depending on what group of kids we've got coming into the program."
Continuity has an effect. I've seen it as a reporter, and I saw it as a player.
I had three different offensive line coaches in four years at Simpson College. All of them had different views on the same concepts, different standards on how we should attack things and varying styles of coaching.
It's very tough to build off previous seasons if standards and coaches change year-to-year.
And I think that's exactly what Boehmer and Clevenger mean when they talk about developing a standard and keeping coaching consistent.
Throughout the state, you can find examples of long-term coaching leading to success over the years.
But not many areas do it better than North Iowa.