The Lake Mills boys golf team is still perfect.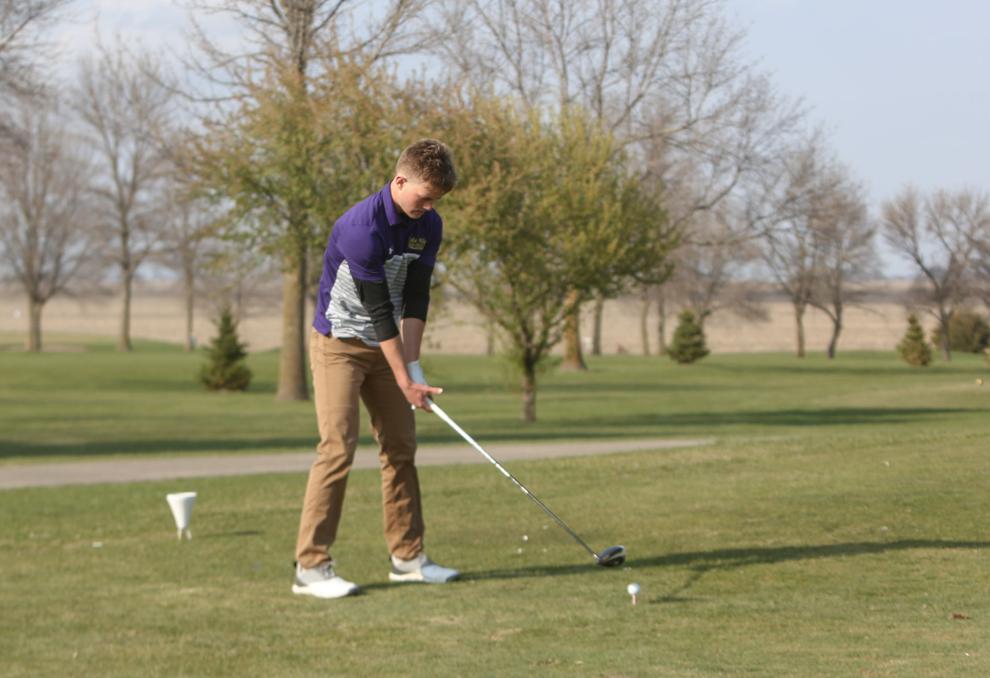 The Bulldogs continued their winning ways with a win at the Britt Golf Course on Saturday. Lake Mills fended off five other teams, posting a team score of 333 strokes to earn the 18-hole course victory.
Garner-Hayfield-Ventura posted a team score of 359 to finish third, while West Hancock finished sixth with a score of 432.
Bennett Berger and Garrett Ham, both from Lake Mills, tied with a 79 to sit atop of the individual leaderboard. GHV's Sam Wood placed third with an 80. Lake Mills Casey Hanson tied for fourth with his score of 84. The top score for the Eagles was Isaac Gobeli's 103.
Girls golf
Clear Lake wins at Clarion
Three area girls golf teams traveled to Clarion for an 18-hole meet on Saturday, but it was Clear Lake who earned the win over five other teams. The Lions finished with a team score of 379, which was 37 strokes better than second place Humboldt.
Garner-Hayfield-Ventura came in third place with 438 strokes, while Lake Mills finished in sixth with 498 strokes.
Clear Lake's Rebecca DeLong and Meghan DeLong finished in second and third place, respectively, with an 82 and an 83. Lake Mills' Makenna Hanson placed fourth with a 98, while GHV's Kenedee Frayne finished with a round of 100 to place fifth and round out the top five.
Boys tennis
Mason City 8, Decorah 1: The Mason City boys tennis team continued its winning ways with a dominant 8-1 win at home over Decorah on Saturday.
The Mohawks won all six singles matches. The teams of James Matthews and Caden Rodning and Zach Mulholland and Jackson Wickman were the two teams that earned wins in the doubles matches for Mason City.
The win is the seventh of the season for the Mohawks. The squad will play next at Ankeny Centennial on Tuesday.
Girls tennis
Clear Lake, Charles City and Osage compete at conference meet
The Clear Lake, Osage and Charles City girls tennis teams competed at Decorah in the North Central Conference meet on Saturday.
The Comets earned the highest finish of the three teams, coming in third place out of six teams with a score of 25. Osage was fourth with 16 and Clear Lake was fifth with 15. Decorah took home first place with a score of 44.
"Besides the crazy weather of heat and wind our girls did really well," Clear Lake coach Cat Aragon-Bauer said. "We showed great improvement having to play against some pretty tough competition of Decorah and Waverly."
Osage's Victoria Schwartling placed second in the No. 1 grouping to lead the Green Devils. The doubles team of Kayla Kellogg and Heather Viers placed second in the No. 1 grouping to lead the Comets. Clear Lake was led by the doubles team of Emily Roberts and Haley Jackson, who placed second in the No. 3 grouping.
Girls soccer
Clear Lake, GHV compete at GHV tournament
The Clear Lake and Garner-Hayfield-Ventura girls soccer teams competed at GHV's home tournament on Saturday. The Lions went 1-1 on the day, while the Cardinals dropped two losses.
Clear Lake started its day off with a 2-0 win over GHV in the early morning. The Lions scored both of their goals in the first period. The Lions then lost, 3-2, to Hudson in their next game. Hudson scored two goals in the first and one more in the second, while Clear Lake only earned two goals in the second period.
Hudson also earned a 5-0 victory over the Cardinals. Three goals were scored in the first period, and two were scored in the second.