Every Monday, the Newman Catholic offensive line goes into the film room steeped with anticipation. 
The Lake Mills volleyball team has been waiting quite awhile for a night like Thursday.
Photos from Lake Mills volleyball against Garner-Hayfield-Ventura on Thursday in Lake Mills. The Bulldogs defeated the Cardinals in three sets. 
Hampton-Dumont-CAL freshman Lydia Maas won by two minutes. St. Ansgar junior Riley Witt followed it up with his own dominant win. Two standout…
The Forest City football team has canceled its next two games due to COVID-19, Superintendent Darwin Lehmann announced on Thursday.
Over the course of a cross country practice, there will be points where any runner will have to dig deep in order to finish. There will be pla…
In the first Mason City Cross Country Invitational to be held on the school's campus, the Mohawks' cross country team walked away with some ve…
The Class 3A No. 2 Osage volleyball team has played 34 sets in 14 different matches so far this season and, after a 3-0 win at West Fork on Tu…
Photos from Osage volleyball against West Fork on Tuesday in Sheffield. The Green Devils defeated the Warhawks in three sets. 
After close to 10 months on the job, Drew Sannes was officially hired on Monday as the eighth head baseball coach in NIACC history. 
After a two week adjustment period, the area's top football teams are clicking on all cylinders.
The Mason City golf team finished eighth overall at the Valley Classic Invitational on Monday, with an overall team score of 379. 
Eight area volleyball teams competed in four different tournaments on Saturday.
WATCH NOW: Mason City's Marching Mohawks performs the half-time show at the homecoming game on Friday, Sept. 19.
Mason City football won its homecoming game 26-12 over Boone on Friday.
The Forest City football team improved its record to 2-2 on the season, with an exciting one-point win over Clear Lake on Friday night. 
While Carter Salz, Ryan Cole and Lorne Isler typically get much of the attention, the big guys up front work in silence. The offensive line he…
As far as birthday presents go, it is hard to think of a better gift for John Lee than the one his team gave him on Friday night. 
Photos from St. Ansgar football against West Fork on Friday in St. Ansgar. The Saints won 54-21 in their homecoming game against the Warhawks.
The Clear Lake volleyball team improved to 5-6 on the season with a sweep of Crestwood on Thursday night. The Lions beat the Cadets by set sco…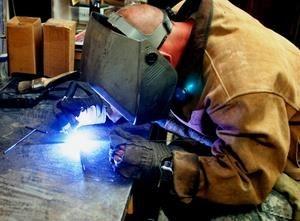 J & J Machining, Welding & Fabricating
There is an old adage in football that says "If you have two quarterbacks, you have none."
After a dismal 2-4 start to the 2020 season, the Newman Catholic volleyball team has since won seven out of their last eight games and are on …
Lawson Losee leads the Riceville football team in passing yards, rushing yards, interceptions and solo tackles. Can one player really do it all?
The return of Big Ten football is accompanied by a detailed playbook of medical protocols and procedures designed to provide a uniform approac…
The Algona varsity volleyball team has been shut down for two weeks due to a positive COVID-19 case within the program.
Preparing to face a team with one star volleyball player can be difficult, but not impossible. 
Victory was sweet for the Mohawks on Senior Night at home. The Mason City girls' swim team came out and beat Marshalltown, 72-30, to earn a te…