It's on her spikes before every track meet. A bible verse that she says is her favorite. It's imprinted in her brain so much that she prays wh…
Jay and Sandy Thede have been coaching track and field at Central Springs for 51 years. They call the current boys hurdlers the best they've e…
The Mason City girls soccer team has been on a bit of a hot streak lately. Tuesday's victory over Fort Dodge marks three wins in the past four games.
Kirsten Boerjan earned medalist honors at the Top of Iowa East conference meet. She thinks she can play even better at the regional meet.
Jack Harms was asked around half-a-dozen questions following a top-10 performance at the Top of Iowa East conference meet at Rice Lake Golf &a…
Clear Lake left no doubt Monday afternoon at Mason City Country Club who was the top dog in the North Central Conference.
North Iowa was well-represented over the weekend at the Iowa/USA State Wrestling Championships.
The St. Ansgar girls and Osage boys golf teams both took wins at the Top of Iowa East conference meets on Monday night.
Lake Mills' boys golf team remained undefeated on the spring golf season, cruising to a Top of Iowa-West conference championship. 
Saturday was a busy day for North Iowa boys soccer.
When the gun goes off in the 3,000-meter run, there isn't really a whole lot of at-the-edge-of-your-seat drama.
Track and field, as well as the long jump, were foreign to Ren Heimer.
As the prep golf season winds down into its final month, Charles City had one of its last two duals prior to Class 3A sectional meet in Manche…
When Zach Ott would throw the shot put two springs ago, he would use nothing but his muscle. The Rockford senior has honed in his technique an…
Cora Heeter had several goals in mind as she prepared for her first season of high school track and field for St. Ansgar. The multi-event stan…
The Forest City boys track team traveled to Eagle Grove on Thursday and did exactly what it set out to do at the beginning of the season: Win …
The Clear Lake boys track and field team has bought in and reaped the benefits of what solid coaching and talented athletes can do together.
It has star power in the sprints, distance and throws. It has a collection of seniors that score pivotal team points. It is deep.
As runners turned the corner and sprinted towards the final 100 meters Thursday night, there was a constant color out in the front.
For the first time in nearly four decades, the Clear Lake boys track and field team is conference champions.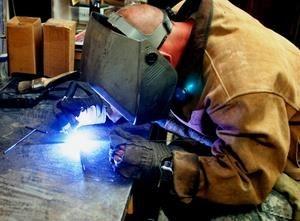 J & J Machining, Welding & Fabricating
In her freshman season, former Mason City prep Sami Miller has been one of the top hitters for the conference champion DMACC softball team.
Lane and Reed Kruger didn't have much of a choice to play tennis growing up. As the brothers are in the midst of their first season playing to…
With the regular season winding down, and the level of play heating up, the Iowa High School Athletic Association released boys soccer substat…
St. Ansgar's Braden Powers went from a quarter-mile specialist to one of the top sprinters in Class 1A.
For the first time this season, Mason City's Jada Williams faced two of the fastest sprinters in Class 4A. She held her own in the 100-meter d…
West Hancock junior Kennedy Kelly has battled back from an Achilles tendon tear last summer to compete as one of the top 400-meter hurdlers in…
A monster second period was enough to push the Mason City girls soccer team to its second straight victory on Tuesday night.