The Newman Catholic girls basketball team improved to 7-6 despite poor shooting with a 57-48 double-overtime win over North Butler on Thursday…
After 12 seasons at the helm of the Clear Lake baseball program, head coach Seth Thompson has decided to step down. 
As a winter storm approaches North Iowa, more area basketball games have been changed. More will be added to this list as the day goes on. 
Photos from Clear Lake girls basketball against Hampton-Dumont-CAL Thursday in Hampton. 
Coming into Thursday night's game at Hampton-Dumont-CAL, the Clear Lake girls basketball team was feeling pretty good. After winning its last …
The Mason City girls basketball team walked away from a road trip to West Des Moines Valley with a one-point win earlier in the season, but th…
Mason City basketball fans will always remember the Meyer sisters.
The newest Associated Press boys basketball rankings were released on Monday night, and there were some changes at the top. In class 1A, Monte…
The Mason City girls basketball team walked away from a road trip to West Des Moines Valley with a one-point win earlier in the season, but th…
The Mason City boys basketball team has learned to live with being undersized.
In high school basketball, depth can be the difference between the playoffs, and a losing season. So far this year, depth has been a key facto…
Sometimes in basketball, it isn't the biggest guy on the court that gets to be the hero. 
In advance of the winter storm coming later this week, the Clear Lake vs. Hampton-Dumont-CAL basketball games scheduled for Friday night have …
In the battle for Mr. and Ms. Wrestler, fans will get to have their say. 
After a dream season, the honors just keep coming for the West Hancock football program.
It was a big night for the Mason City basketball team on Monday as the Mohawks broke a six-game losing streak thanks to a breakout performance…
The newest girls basketball rankings are out, and several area schools are ranked pretty high in the polls. The lower classes are where North …
Noah Miller scored a game-high 27 points on Saturday as the Forest City boys basketball team edged Clear Lake 54-52 on Saturday at Clear Lake.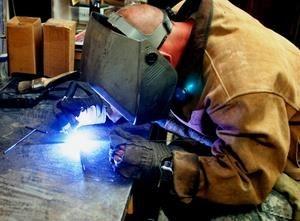 J & J Machining, Welding & Fabricating
Last year, sickness kept Gideon Rollene from reaching his goal of competing in the state wrestling championships. 
Doug Munn has been a constant presence on the Clear Lake wrestling sidelines for the past decade.
After losing most of its starting lineup to graduation this season, the Newman Catholic boys basketball team has had to rely on its young play…
The girls high school basketball season is nearing the halfway point of the regular season, and teams such as Osage are looking to fine tune t…
Photos from the St. Ansgar boys and girls basketball games against Newman Catholic on Friday in St. Ansgar.
On paper, the Osage boys basketball team had a decided advantage on Friday night as the 8-1 Green Devils entertained a gritty but undermanned …
The No. 7 St. Ansgar girls basketball team kept its winning streak alive on Friday night, with 51-32 win over Newman Catholic on Senior Night.