I truly believe that spring sports are the perfect change-of-pace for Iowa athletes. Here's why.
For the Mason City boys tennis team, it is instilled in them to not worry about the next week, next opponent, next match, next set, next game …
There are two rounds of golf that need to happen before the barrier to the state meet is broken down: Sectionals followed by districts.
Bennett Berger has been one of the top golfers in the state as a member of the Lake Mills boys team. His father, Bob, was a state champion for…
A look at the area boys and girls who have qualified for the three-day state meet held next week at Drake Stadium in Des Moines.
Ian Collins has a Drake Relays championship. Kiki Connell ran a lifetime best in the 1,500 at Drake.
At the most important meet to date, the Knights were at their best. Newman Catholic placed first at the Class 1A sectional meet at Spring Vall…
Riley Witt was given a plan. It was his job to execute it to perfection.
For most of the girls from the eight area teams that ran in Thursday's Class 1A state qualifying meet at Northwood-Kensett High School, maybe …
Trapshooting has been a hobby the Brock family has passed down through generations. Together, Adam and Sebastian help lead the Mason City trap…
Whether for it or against it, a shot clock could be coming to gyms in the state of Iowa in the near future.
It's on her spikes before every track meet. A bible verse that she says is her favorite. It's imprinted in her brain so much that she prays wh…
Jay and Sandy Thede have been coaching track and field at Central Springs for 51 years. They call the current boys hurdlers the best they've e…
The Mason City girls soccer team has been on a bit of a hot streak lately. Tuesday's victory over Fort Dodge marks three wins in the past four games.
Kirsten Boerjan earned medalist honors at the Top of Iowa East conference meet. She thinks she can play even better at the regional meet.
Jack Harms was asked around half-a-dozen questions following a top-10 performance at the Top of Iowa East conference meet at Rice Lake Golf &a…
Clear Lake left no doubt Monday afternoon at Mason City Country Club who was the top dog in the North Central Conference.
North Iowa was well-represented over the weekend at the Iowa/USA State Wrestling Championships.
The St. Ansgar girls and Osage boys golf teams both took wins at the Top of Iowa East conference meets on Monday night.
Lake Mills' boys golf team remained undefeated on the spring golf season, cruising to a Top of Iowa-West conference championship.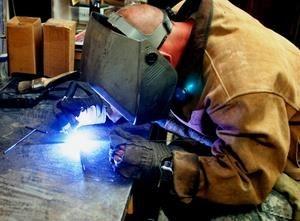 J & J Machining, Welding & Fabricating
Saturday was a busy day for North Iowa boys soccer.
When the gun goes off in the 3,000-meter run, there isn't really a whole lot of at-the-edge-of-your-seat drama.
Track and field, as well as the long jump, were foreign to Ren Heimer.
As the prep golf season winds down into its final month, Charles City had one of its last two duals prior to Class 3A sectional meet in Manche…
When Zach Ott would throw the shot put two springs ago, he would use nothing but his muscle. The Rockford senior has honed in his technique an…
Cora Heeter had several goals in mind as she prepared for her first season of high school track and field for St. Ansgar. The multi-event stan…
The Forest City boys track team traveled to Eagle Grove on Thursday and did exactly what it set out to do at the beginning of the season: Win …