Last week, NIACC baseball coach Travis Hergert got a phone call that many coaches wait for their entire lives.
After 15 seasons with the NIACC baseball program, including seven as head coach, Hergert is taking a job as the assistant pitching coordinator with the Philadelphia Phillies.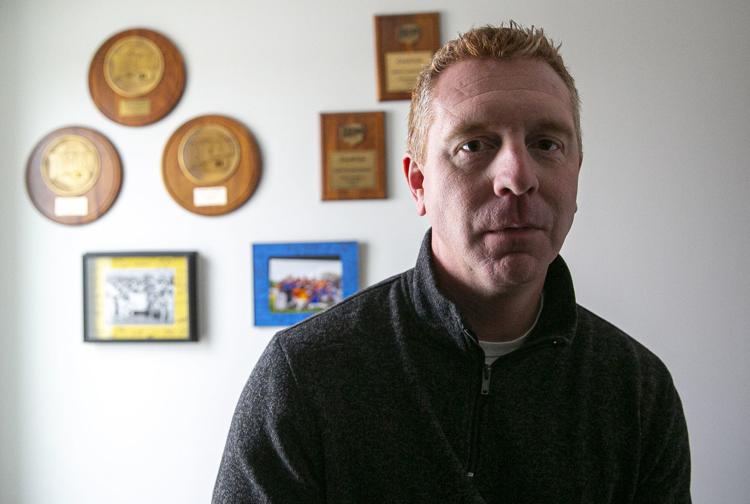 The past few weeks have been a whirlwind for Hergert. After spending several months in discussions with Philadelphia on a potential position in the organization, Hergert got a call from Phillies' farm-system director Josh Bonifay, asking him to interview for the assistant coordinator position. 
"I phone-interviewed  last Tuesday for probably eight hours with very little breaks," Hergert said. "It was the gauntlet. Josh texted me on Wednesday and he said "Can you fly out here tomorrow?"
The next day, Hergert flew to Philadelphia to meet with the Phillies' team brass. After spending the day in meetings in the owners box at Citizens Bank Park, it finally hit him.
"When 10:30 hits, I'm laying in my hotel bed, thinking "What just happened?'" Hergert said. "That is when I had a feeling like: "I'm going to get this job. It's going to be offered, I have to be prepared for that." 
On Tuesday night, it became official. Since the school sent out the announcement, Hergert has been swamped with messages. 
"I still have 62 text messages that I have not read yet," Hergert said laughing. "There have been countless messages via Facebook, Twitter, [and] the posts that I saw on Twitter, I had to stop reading them because I'd get choked up."
In Hergert's time at the helm of the NIACC program, the school has become a Midwestern baseball hotbed. Many players and coaches have gone on to NCAA Division I programs and been drafted into professional baseball during Hergert's tenure. Just recently, two NIACC players – Tyson Tucker and Patrick Pridgen – signed with Division I schools.
Pitching coach Brett DeGagne and hitting coach Shawn Schlecter recently took jobs with the New York Yankees and Minnesota Twins organizations, respectively.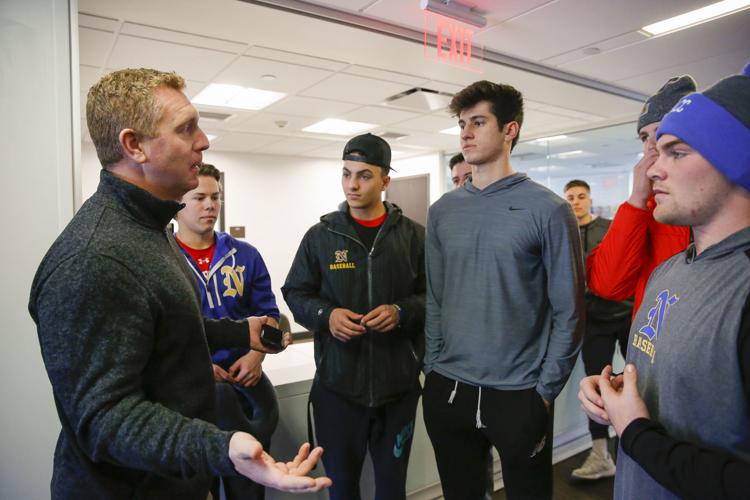 Last season, three former Trojans – Brandon Williamson, Bryce Ball and Harrison Beethe – were drafted by major league clubs. Eight players overall have been drafted in Hergert's tenure.
On Thursday, a group of players hugged Hergert goodbye as they departed for winter break. It was a moment full of warm feelings and congratulations, emblematic of the culture that Hergert has tried to build. 
"I will always remember Dec. 10, 2019, as the hardest day of my life," Hergert said. "But it was probably the most rewarding day of my life, because I really saw the fruits of our labor, and how those guys responded to everything. Those are really special young men out there."
Ball, who transferred to Dallas Baptist University from NIACC and was drafted by the Atlanta Braves in the 2019 draft, gives high praise to Hergert for the opportunities he has given under-recruited ballplayers, and maintains a close friendship with his former coach.
"I really didn't have any offers out of high school and he saw something in me and gave me a shot to play at one of the top junior college programs in the nation," Ball said. "It starts from there. Giving me that opportunity was a huge jump start to my career."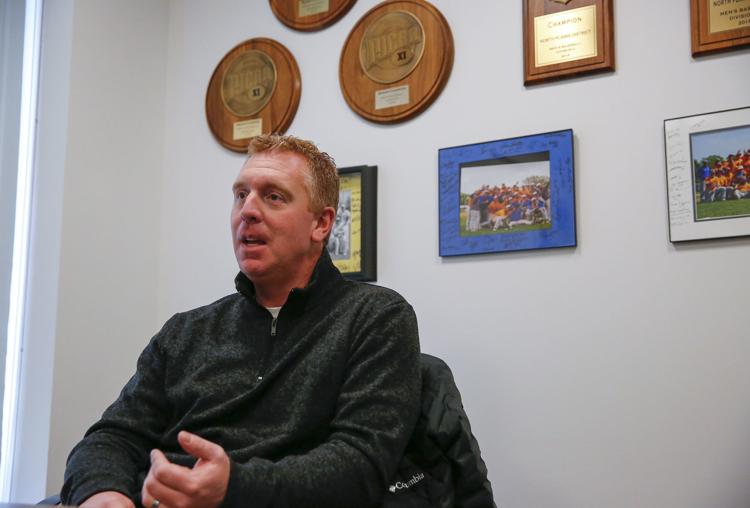 Hergert's future
You have free articles remaining.
In Hergert's new gig, the travel will be nearly constant. His main responsibility will be to travel to each of the Phillies' minor league affiliates, staying for several weeks at a time to check in on prospects, write up scouting reports, and help put together training and pitching programs for the players. 
"There is going to be a lot of phone time, and constant communication," Hergert said. "It's an opportunity of a lifetime. There is going to be some trips to the Dominican Republic to our camp. There is going to be some work after the draft, where we're going to have some mini-camp with those guys.
"From February to the end of October, it's going to be nonstop."
It is a big responsibility, but Hergert feels his time at NIACC has prepared him for the challenge. Furthermore, his style of coaching and forward-thinking baseball outlook aligns very well with the stats and tech-friendly vision that Bonifay laid out. 
"His vision is contagious," Hergert said. "When I look at the things we've done at NIACC, which obviously gave us these opportunities to move on, I feel we can take a lot of these things and implement that into the organization, which they want me to do. But there is the ability and the resources in place to do it."
NIACC is known as one of the most analytics-driven junior college programs around, which made Hergert a very attractive candidate for a professional job. With the team's focus on using the latest in available technology and new-age baseball stats, Hergert helped turn a small community college in rural Iowa into highly-regarded baseball factory.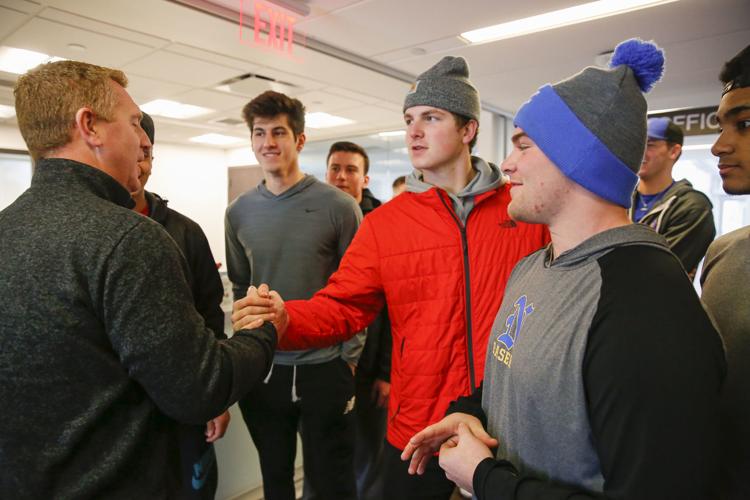 "The big thing, when we shifted our thinking five or six years ago, we wanted to be relevant," Hergert said. "I think we achieved that, and along the way we learned a lot of things about ourselves and the biggest thing was how are you going to attract young men to come to Mason City, Iowa?
"No offense, because NIACC and Mason City is a special place, but it's also not exactly a baseball destination hotbed either. I think we've made that in our own little world."
For the players Hergert has led, the program has had a huge impact. As a JUCO program, the players that come to NIACC are not blue-chip, highly regarded recruits, but the overlooked guys who needed a chance to prove themselves before moving on to a higher level.
"What I love about a lot of these kids, they all kind of hit a rock-bottom while they were here or in high school," Hergert said. "We were the only people to contact them, and the next thing you know, they're playing Division I baseball, or they're in professional baseball."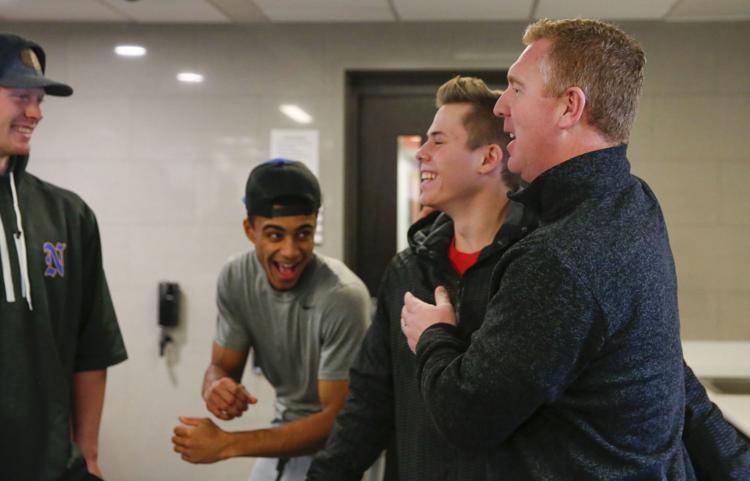 Brandon Williamson walked on at NIACC after receiving no college offers out of high school, and went from a skinny kid throwing 80 miles per hour, to a Division I prospect under Hergert. He eventually transferred to Texas Christian before getting drafted in the second round of the 2019 draft by the Seattle Mariners.
"He didn't just change my career, he changed my whole life," Williamson said. "He's the only coach that brought me in out of high school  and really set my whole path for the rest of my career."
Williamson, who finished his first professional season with a 2.35 ERA and a 0.91 WHIP in Single-A Everett, echoed the words of many former NIACC players, praising not just Hergert's baseball expertise, but also his character.
"That guy cares," Williamson said. "He's not in it for the business. He's in it because he loves doing it, and he loves the kids. He's just a good dude. People like him, and they liked playing for him. That's the type of guy you want to coach and play for."
Hergert is certain that he is leaving the program in capable hands. Following Hergert's announcement, infield coach Drew Sannes was named interim head coach.
"Everything is in place for them," Hergert said. "That is how it should be in any organization or program. It should be able to exist and thrive without you there. It took me a long time to understand that."
No matter where his coaching career takes him, his NIACC ballplayers will always have a special place in Hergert's heart.
"Their careers are still massively important to me, whether I'm associated with NIACC or not," Hergert said. "I think that is the love and care that we all have for each other. That is what makes this place so special."
"I will always remember Dec. 10, 2019, as the hardest day of my life. But it was probably the most rewarding day of my life, because I really saw the fruits of our labor, and how those guys responded to everything. Those are really special young men out there."

– Travis Hergert