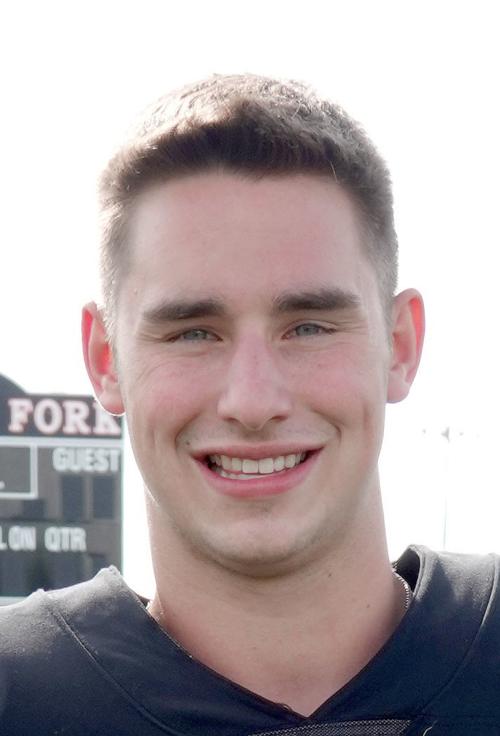 SCHOOL: West Fork Warhawks
You have free articles remaining.
POSITION: Running back/linebacker
STATS: In a 22-14 win over Graettinger-Terril/Ruthven-Ayrshire last week, Latham ran for a touchdown, threw for a touchdown, and sealed the game with an interception to give West Fork (4-2) its first four game winning streak in school history. The senior running back had 45 carries for 201 yards in the game to move his season totals to 989 yards and 10 touchdowns through six games. Earlier this season, Latham eclipsed the 2,000 yard mark for his career and ranks second all time at West Fork for yards and touchdowns. In 2018 and so far in 2019, Latham has 1,860 yards in 12 games. West Fork takes on No. 1 West Hancock on Friday night in a game between the only 2-0 teams in Class A District 4.
FROM THE COACH: "I feel Ian is very deserving of an athlete of the week look due to his on-field success that is noted on a weekly basis along with being a great kid in the classroom. His leadership is second to none and he has played a huge part in the success we are currently having this season." – West Fork head football coach James Perez
NOTE: The Globe Gazette Athlete of the Week is a new Friday feature to bring our readers even more prep coverage. We are asking coaches to email nominations to sports@globegazette.com no later than Tuesday each week. Please include the student-athlete's name, year in school and sport, including position played; complete stats from the following week's game(s); and a comment about the importance of the student-athlete's efforts in the game(s).