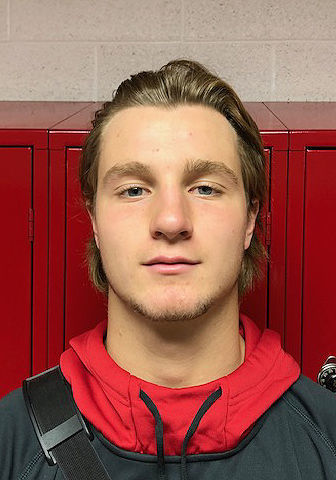 SCHOOL: St. Ansgar Saints
POSITION: Running Back/Defensive End
You have free articles remaining.
STATS: In St. Ansgar's 42-32 win over rival Osage, the 6-foot-2, 208 pound running back had a career night, carrying the ball 50 times and gaining 272 yards (fourth in school history). He scored three touchdowns in the crucial win. Sievert also had one pass reception for seven yards and registered two tackles. In two games this season, the senior has 407 yards, which is halfway to his 2018 total (865 yards). He has scored a North Iowa high eight TDs.
HE SAID IT: "What we did tonight was run up the middle and punch them (Osage) in the face."
FROM THE COACH: "Jack has been a great leader on and off the field for our program." – St. Ansgar head coach Drew Clevenger
FROM THE OPPOSING COACH: "We knew everything was going to go through him tonight. He was tough to bring down." – Osage head coach Matt Finn. 
NOTE: The Globe Gazette Athlete of the Week is a new Friday feature to bring our readers even more prep coverage. We are asking coaches to email nominations to sports@globegazette.com no later than Tuesday each week. Please include the student-athlete's name, year in school and sport, including position played; complete stats from the following week's game(s); and a comment about the importance of the student-athlete's efforts in the game(s).