The starting gun has been fired for the last time in 2020, and the running shoes sit in the corner, at least for the time being. With the state meet in the books, it is time to officially close the book on cross country.
There were plenty of bright spots this season, including Bryce McDonough running a personal record time at the state meet, Rachel Leerar clinching West Hancock's first state meet appearance at the qualifying meet at Central Springs, and Lydia Maas blowing away the competition, week after week. 
Now that the final race has been run, it is time for the Globe Gazette to name its Fab Five Running Team, made up of the top five boys and girls runners from area schools. 
Boys Fab Five 
Witt didn't do as well as he was hoping to at the state meet. He was hoping to finish in the top 10, but instead finished 23rd overall, with a time of 17:23.9. But a tough ending doesn't take away from his spectacular season.
Witt won seven different races this season, including the state qualifying meet, where he ran a 16:36.71. He ended the season as the No. 6 runner in Class 1A, and will be highly motivated to place well at state in his senior season.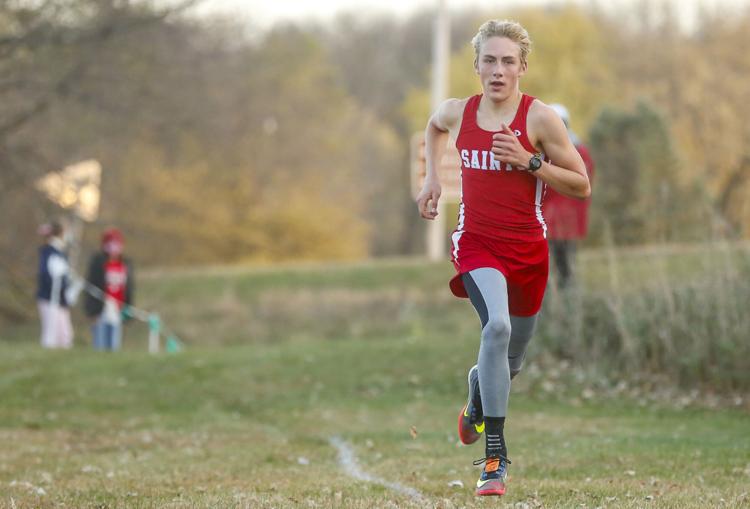 BRYCE McDONOUGH, Central Springs
McDonough ran the race of his life on Saturday in Fort Dodge, finishing 14th overall with a time of 16:59.1. The time was a personal record by 12 seconds, improved on his 2019 state meet by nearly a minute, and bumped him up 59 spots in the standings. 
McDonough was the Panthers' lone runner this year that went into the race with state experience, and was the team's top finisher, with his twin brother Clayton next at 18:12.2, good for 60th place. The Panthers finished 16th in the team standings for the day.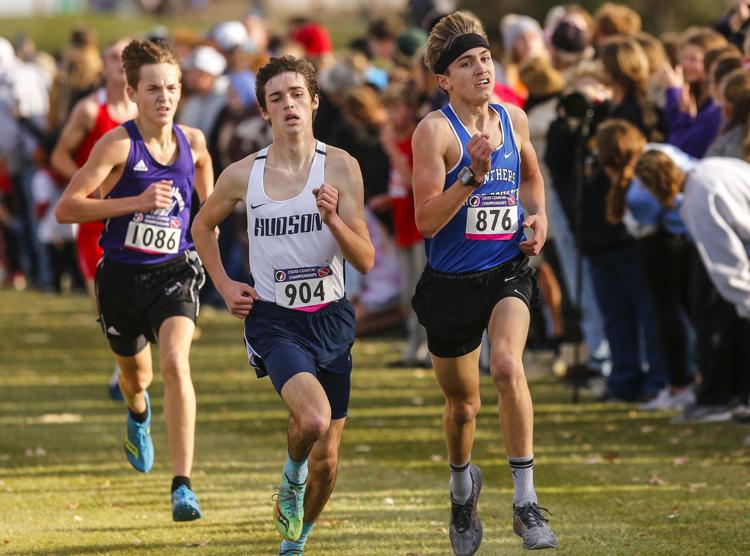 JOEY HOVINGA, Forest City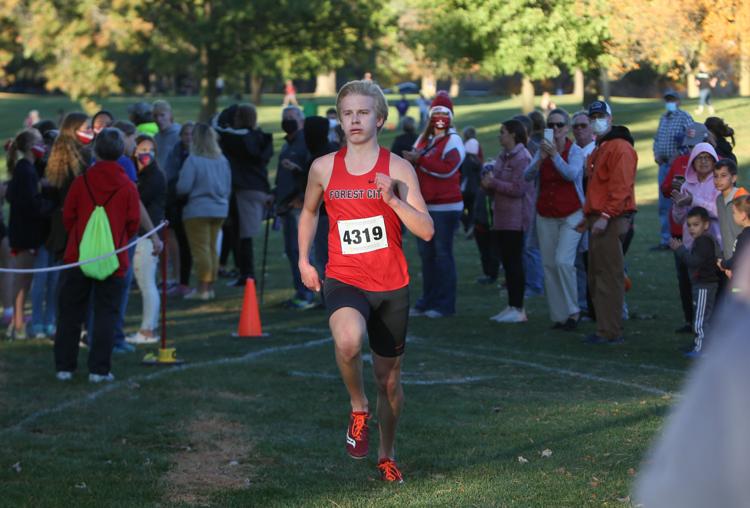 JUSTIN WRIGHT, Clear Lake
A four-time state qualifier, Wright finished 29th at state in 2020, and placed top four in six of his eight races this year. The Clear Lake senior improved on his state finish as a junior. In 2019,Wright placed 67th at state, running a 17:20.8 as the Lions' lone state runner. In 2020, Wright ran a 17:05.1. Wright, who was hospitalized before his freshman year after being hit by a car in Clear Lake, bounced back to turn himself into one of the area's elite athletes.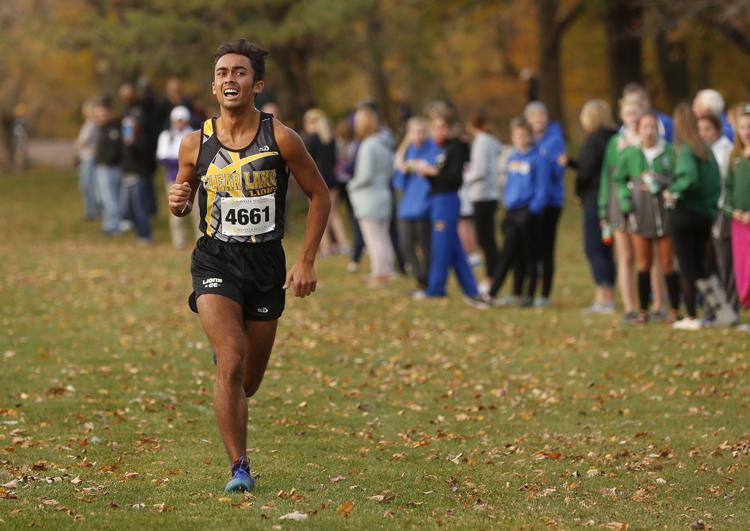 JOEY RINGO, Newman Catholic
Ringo ran with his team at the state meet for the second time in two years, and turned in a strong performance, finishing 52nd overall with a time of 18:04.2. Ringo, a sophomore, qualified for the state meet with a fourth -place finish at the Central Springs qualifying meet, and was the top runner on a Knights' team that qualified for the state meet for the third consecutive year.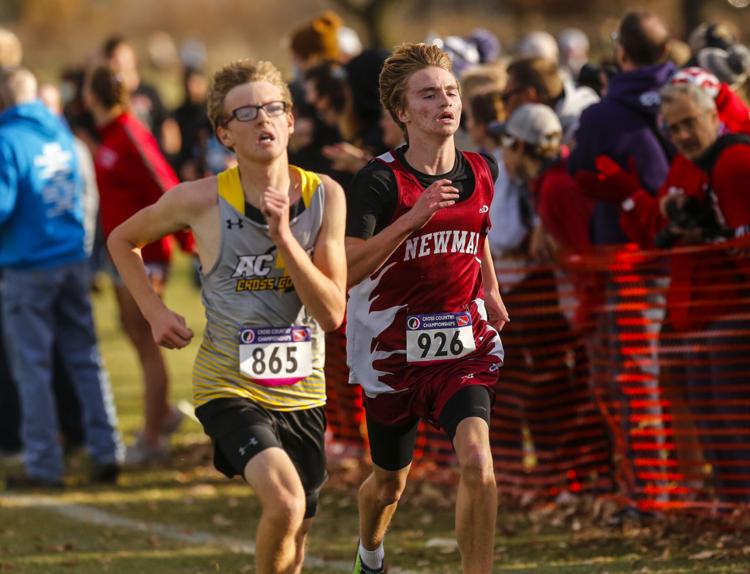 Girls Fab Five 
KIKI CONNELL, Charles City
Connell, who set a new school record at the 2020 state qualifying meet with a time of 17:57.9, ran a time of 18:54.1 at the state meet to finish fourth overall. That improved on her sixth place finish a year ago. 
Connell is an extremely decorated Comets' athlete. She placed sixth in state last year in her first season as a wrestler, was a member of the past two Charles City softball teams that made it to the state tournament, and qualified for the state meet in all four years of high school. Connell, who was good friends with former Charles City athlete Logan Luft, ended the season as the No. 3 ranked runner in Class 3A, behind Paityn Noe and Shewaye Johnson of Ballard.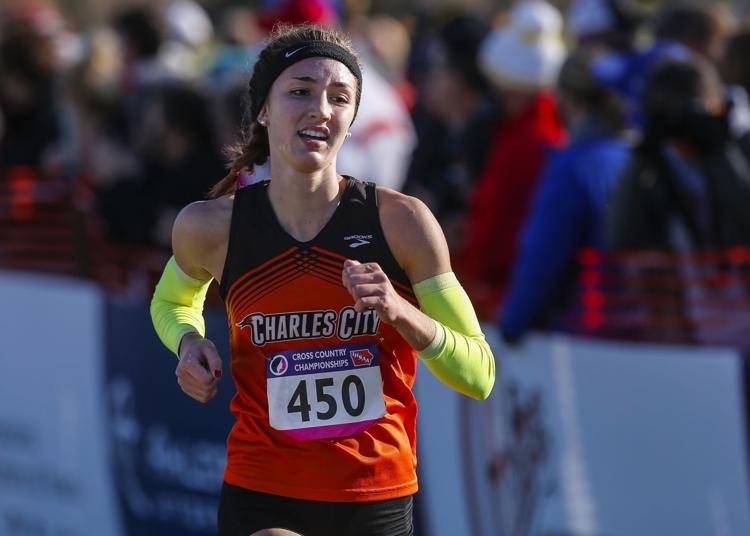 LYDIA MAAS, Hampton-Dumont-CAL
Maas became a freshman phenom this season for the Bulldogs. Before reaching the postseason, Maas would oftentimes finish several minutes ahead of her next closest competitor. She finished fifth overall at the state qualifying meet, and placed eight at the state final meet with a time of 19:14.1. For any runner, her accomplishments would be impressive. For a freshman, they are staggering. Maas has three years to improve, and there is no limit to what she can accomplish in that time. Keep your eyes on Maas for the next few years.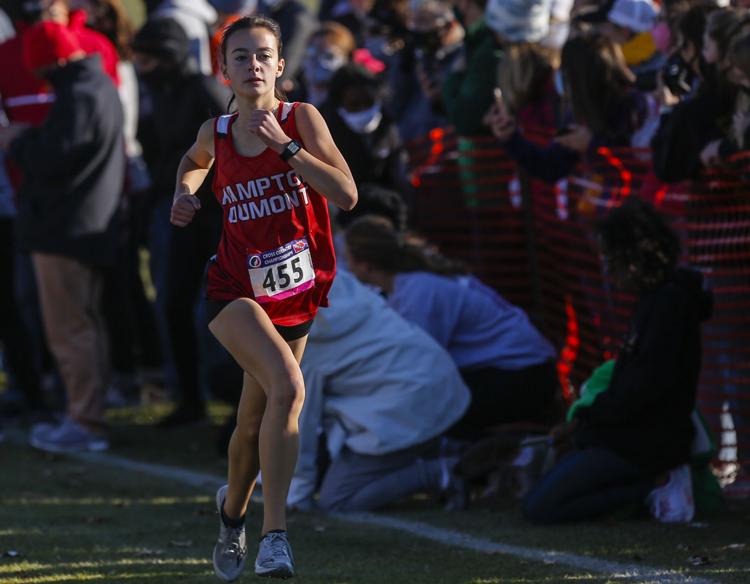 The Green Devils sophomore was the lone member of the school's cross country team to make it to state this year, and moved up 15 spots in the field over her 2019 finish. Johnston finished 27th overall with a time of 21:07.6, capping off a strong season in which she placed second at the Top of Iowa East championships.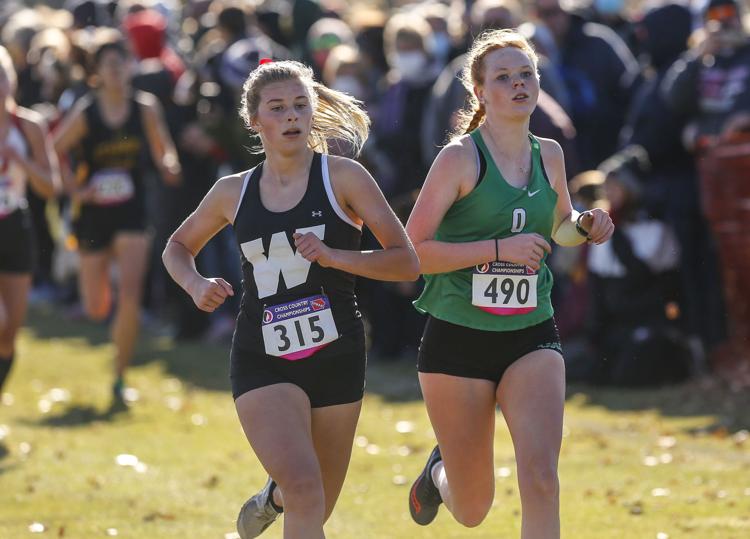 ABBY CHRISTIANS, Garner-Hayfield-Ventura
Christians' name is one that has been synonymous with cross country success over the past four years. Christians won the individual conference title twice in her high school career, and was a four-time state qualifier. At Fort Dodge, Christians placed 45th overall with a time of  21:37.4.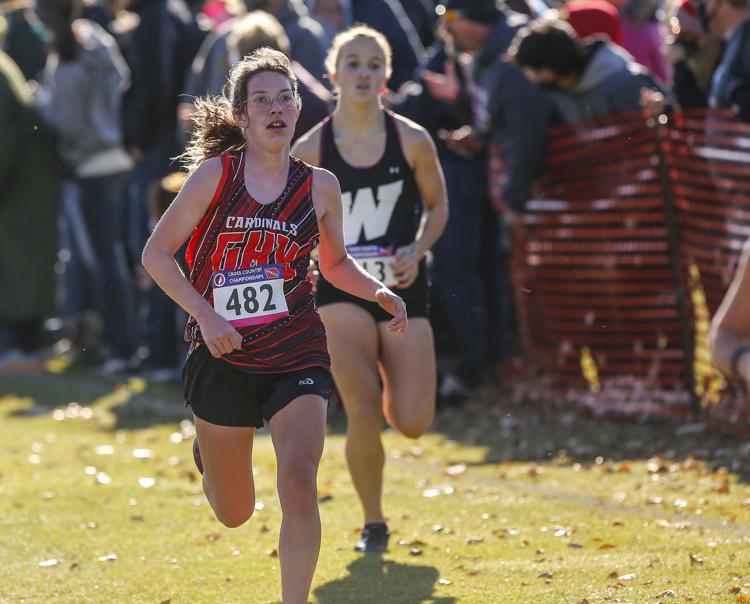 MAGGIE McBRIDE, Newman Catholic 
McBride went from being the Knights' No. 7 runner a year ago to being the team's top competitor in 2020. McBride placed fifth overall the state qualifying meet in Manly, as the Knights won the race as a team to qualify for state for the first time since 2017.
McBride was also the Knights' top finisher at the state meet, with a 63rd place finish, and a time of 21:59.5, with senior Lilly Stockberger close behind at 22:05.9. The Knights finished 14th overall as a team, with the school qualifying both squads for the state meet for the first time.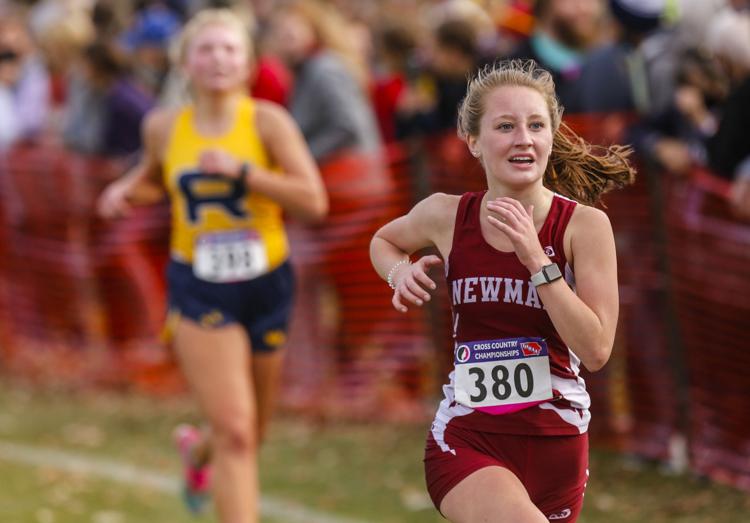 Shane Lantz covers sports for the Globe Gazette. You can reach him at Shane.Lantz@GlobeGazette.com, or by phone at 641-421-0526. Follow Shane on Twitter @ShaneMLantz.
Be the first to know
Get local news delivered to your inbox!