Each has followed their own path to the pinnacle of professional football, but the four former Iowa players who will take the field in Sunday'…
For the better part of two centuries, our journalists have worked tirelessly to bring our readers the most important news of the day. We're he…
Tampa Bay traded up to secure some protection for newly acquired quarterback Tom Brady on Thursday, selecting Iowa offensive tackle Tristan Wi…
If Tampa Bay has eyes on finding a quarterback to back up Tom Brady in this year's NFL draft class, Kirk Herbstreit has a suggestion.
When the NFL released its 2010's All-Decade Team on Monday, a former North Iowa athlete was on the list. 
Marshal Yanda, a perennial Pro Bowl guard, longtime Baltimore Raven, and former NIACC offensive lineman announced his retirement from the Nati…
From the top draft class to later-round hopefuls, NFL Draft analysts say Iowa's participants in the NFL Combine have plenty to gain in Indianapolis.
CEDAR FALLS – A biopic is in the works about former Panther quarterback and retired NFL player Kurt Warner, according to multiple news organizations.
Before the San Francisco 49ers and the Kansas City Chiefs battle Sunday in Super Bowl LVI, an estimated 26 million Americans will have wagered…
DES MOINES — State-regulated casinos could be the big Super Bowl winner as Kansas City Chiefs fans and others living in neighboring states whe…
NEW ORLEANS (AP) — The Dalvin and Alvin show is coming to the Superdome.
SAUK RAPIDS, Minn. – With 62 meetings in the books in the North Iowa Bulls' first eight years, the rivalry between Todd Sanden's team and the …
The North Iowa Bulls used a big stretch in the early going of the second period to down the Waldorf Warriors 5-2 Wednesday night at the Albert…
Take a look at the strengths, weaknesses and backgrounds of all 32 players taken in the first round of the 2019 NFL draft on Thursday night in…
L.J. Collier, DE, 6-2, 283, TCU
Dexter Lawrence, DT, 6-4, 342, Clemson
Noah Fant, TE, 6-4, 249, Iowa
Josh Allen, DE, 6-5, 262, Kentucky
Devin Bush, LB, 5-11, 234, Michigan
Chris Lindstrom, OG, 6-4, 308, Boston College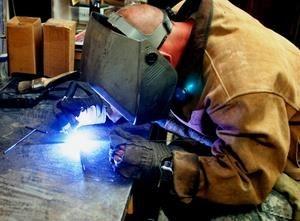 J & J Machining, Welding & Fabricating
Christian Wilkins, DT, 6-3, 315, Clemson
Dwayne Haskins, QB, 6-3, 230, Ohio State
Devin White, LB, 6-0, 237, LSU
Brian Burns, DE, 6-5, 249, Florida State
Jonah Williams, OT, 6-4, 302, Alabama
Jerry Tillery, DT, 6-6, 295, Notre Dame
Kyler Murray, QB, 5-10, 205, Oklahoma