AAF DEBUT: Football lovers, rejoice
Did the AAF fall short of expectations in its debut week?
The AAF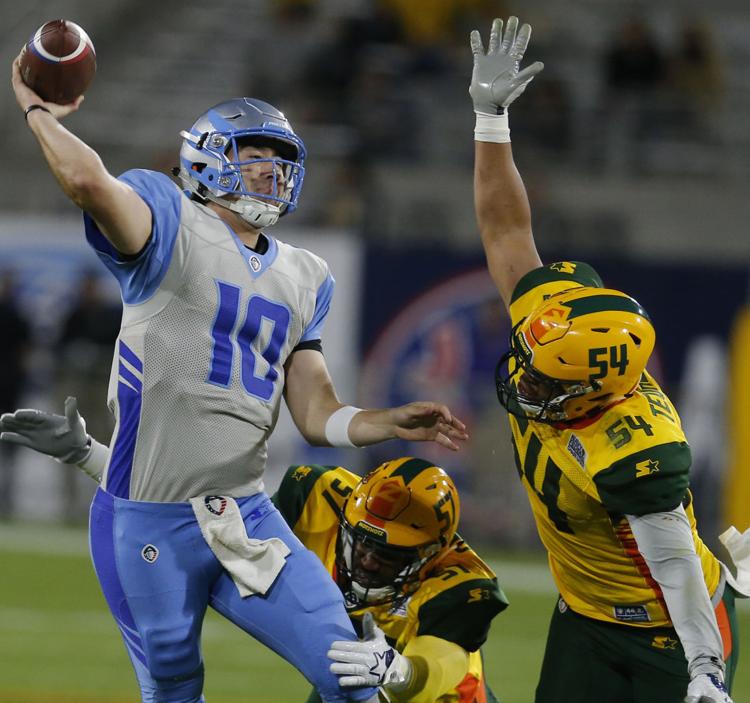 There's a new league in professional football and it's aiming to complement the NFL. The Alliance of American Football (AAF) is a new league composed of eight teams playing in eight different cities across the U.S. All teams are owned and operated by the AAF but each team has their own general manager, head coach, and full staff. With over 700 total players, each team has NFL-size rosters and uses the same rules as the NFL with a few modifications.
In an interview with KENS 5 the co-founder, and CEO Charlie Eberso said, "the premise of the league is to be an alternative football league". Ebersol said he hopes the league can fill the gap of time between NFL seasons "from the weekend after the Super Bowl, February 9th, to the weekend of the NFL draft". 
AAF: Week 1 Highlights
The best plays from week one of the AAF.
Hot Topic: Transparency
After recent events in the NFL, many fans seemed especially pleased with the transparency of the calls made by the referees as viewers got to listen in on how the decisions were made.
But not every final call was as clear. Watch as this replay official changes her mind at the last second after watching a different camera angle.
Although many believe the referee ended up with the wrong call, viewers didn't seem too bothered because they got to see and hear why the play was called as so.
The Results
How many people watched? 
Sources: In its debut night last night, @theaaf beat the NBA on ABC in head-to-head overnight ratings:

AAF Games (2 games, 1 per market): 2.1

Houston-OKC game: 2.0

— Darren Rovell (@darrenrovell) February 10, 2019
Did they like what they saw?
I like football. If it's on tv I'll watch it. If it's in town I'll go to it. I just really like football. I hope everyone gets behind the new league. Boys not giving up on their dreams. I can get behind that.

— Scott Discianno (@TXNotreDameFan) February 11, 2019
The game I watched tonight between SD and SA put many NFL games to shame. Loved watching a game that wasn't FLAG-HAPPY and dictated by the refs. CONGRATS, AFF.

— Saints4lyfe (@Saints4lyfe73) February 10, 2019
In the end, week one of the AAF appears to have been a success. Many fans and viewers seem to be happy with the quality of football and overall production of the new league. There are still many skeptics but the initial praise is high for the AAF as many look for an alternative that caters to what the viewer wants, rather than what the NFL wants.
 AAF WEEK 2 SCHEDULE
 GAME 
 DATE 
 TIME 
 NETWORK
 

Salt Lake at Birmingham

   Saturday, Feb. 16   

 

2 p.m. 

 TNT
 

Arizona at Memphis

   Saturday, Feb. 16   

 8 p.m. 
 NFL Network
 

Orlando at San Antonio

   Sunday, Feb. 17   

 4 p.m. 
   CBS Sports Network  
 

Atlanta at San Diego

   Sunday, Feb. 17   

 8 p.m. 
 NFL Network