Two Iowa football legends will be honored during a special Pro Football Hall of Fame enshrinement ceremony to be held later this month.
Andrew Berry has been relentless in chasing down certain edge defenders.
Players' legacies would be much easier to properly appreciate if people didn't rush to anoint them as Hall of Famers the second they retired.
Former Chiefs assistant coach Britt Reid was charged with driving while intoxicated, two months after a vehicular crash left a 5-year-old girl…
Carolina Panthers' quarterback Sam Darnold spoke to the media during a zoom press conference after being traded from the Jets for a 2021 sixth…
Clemson quarterback Trevor Lawrence is a generational talent and the best player in this NFL draft.
Former football star and ex-con O.J. Simpson can relate to the plights of recently traded Jets quarterback Sam Darnold and embattled Houston T…
Jaelan Phillips and Gregory Rousseau are both long, explosive and relentless.
Nike has suspended its endorsement of Houston Texans quarterback Deshaun Watson, the New York Daily News confirmed Wednesday.
The question is no longer if the Houston Texans will trade Deshaun Watson before the 2021 season, but rather if the NFL will allow Watson to p…
Four months ago, almost to the day, Sam Darnold sat in front of the New York media (virtually) and spoke about his uncertain future with the Jets.
MADISON, Wis. — As he announced his retirement, longtime Wisconsin athletic director Barry Alvarez summed up his career by referencing the adv…
The Carolina Panthers have traded for quarterback Sam Darnold, per a league source.
Let this quote from Dallas Cowboys owner Jerry Jones marinate in your mind for a minute.
The Dolphins gave us a little taste of their maneuverability by making blockbuster trades with the 49ers and Eagles. We are less than one mont…
The NFL expects to have players on the field for spring workouts and is incentivizing teams and players to get the COVID-19 vaccine.
Robert Kraft admitted he felt "horrible" following the Patriots' 7-9 2020 season, which was the worst in New England since 2000. The Patriots …
NFL Commissioner Roger Goodell stamped this week's approval of a 17-game regular season schedule as "a monumental moment" in league history.
Before Ohio State's pro day on Tuesday, Justin Fields was considered a lock to go among the top 10 picks of the NFL draft.
It's official: The NFL has expanded its regular season to 17 games.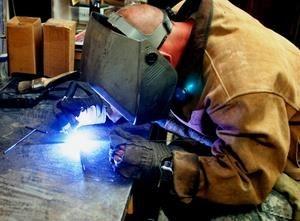 J & J Machining, Welding & Fabricating
Roger Goodell said unprompted on a conference call Tuesday that the NFL expects to have full stadiums in the 2021 season. "We are also discuss…
John Lynch and Kyle Shanahan were tired of their starting quarterback missing games.
It's essentially a forgone conclusion at this point that the Jaguars are selecting quarterback Trevor Lawrence with the No. 1 overall pick in …
As an offensive lineman, Justin Herron's job is to protect.
From a cat video on Zoom to cartwheels in the sand, it's safe to say that Dallas Cowboys coach Mike McCarthy was flipping excited when the tea…
On the surface, growing the sport of football doesn't seem high on a list of concerns.
Last September, days before the NFL season began, the Arizona Cardinals signed receiver DeAndre Hopkins to a monstrous contract that included …