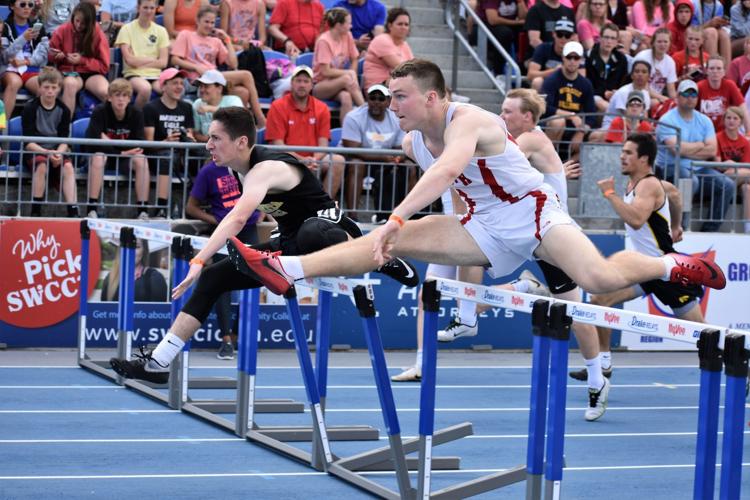 On Friday morning, the dreaded news finally came down for spring sports in the state of Iowa.
Iowa Gov. Kim Reynolds announced in a press conference that she was canceling in-person school instruction for the remainder of the academic year.
With that, spring sports season ended before it ever began. 
Over the past few weeks, it became apparent that the targeted May 1 reopening day for schools was becoming increasingly unlikely. On April 10, the IGHSAU and IHSAA released a preliminary spring sports schedule, with practices for all sports beginning on May 1, competitions for most sports beginning May 4, and state tournaments taking place in early to mid-June.
But as the number of COVID-19 cases continue to grow across the state, that plan became untenable. 
"As a coach, you want your kids to have a great experience, and experience everything," Mason City girls track coach Jim Lee said. "Unfortunately, this is uncontrollable. Nothing we can do or say is going to change the fact that this is going on right now in the world. It's a tough pill to swallow, for sure."
Friday's announcement made it official that 2020 will be a blank chapter in the history books for Iowa's high school soccer, tennis, track and field, and golf programs. For the athletes, coaches, and administrators, it was crushing news. 
"It's very heartbreaking and devastating for our spring athletes," Newman Catholic activities director Alex Bohl said. "Especially those seniors who this might be their last opportunity to compete in an interscholastic activity. My heart goes out to them and I share the feeling of pain that they're feeling."
Mason City senior and track athlete Hannah Thomas said that she was anticipating that the cancellation was coming, but that didn't make the official word hurt any less. 
"I was really looking forward to this year and had some high goals set for myself after a strong year last year," Thomas said. "Not being able to finish what I started four years ago running for Mason City, it's really emotional and disappointing."
Lately, coaches and players have not been allowed to have in-person contact, but some have been sending out workouts for their athletes to do on their own, to stay in shape for the spring season they hoped would eventually come. 
For the seniors, the past month has been a tough one. In early March, the class left for spring break, with no idea that they would not be returning. 
"There are a lot of emotions," West Hancock senior shot putter Amanda Chizek said. "There have been some people that have been crying, including me. We had no idea that 2020 was going to go like this. We didn't know that that last day leaving school before spring break that that would be our last day of high school, in person."
In addition to sports, things like senior prom and graduation are also up in the air. Holding prom in the summer is reportedly being considered at several area schools, but with the uncertainty about how long social distancing must be maintained, nothing is set in stone. 
While spring sports are a wash, there is still hope for summer competition. The state will decide whether there will be an Iowa high school baseball and softball season by June 1. Bohl, who also coaches Newman Catholic baseball, is hoping that he does not have to have another round of sad talks with his athletes next month.
As a coach and an activities director, Bohl knows that the Class of 2020 is hurting after Friday's news. 
"You just have to thank them for the effort that they've shown over their high school careers," Bohl said. "You just try to shed some positivity for them going forward, and share anything positive so we can brighten their day a little bit."
Be the first to know
Get local news delivered to your inbox!