Grace Tobin knew that when she came to North Iowa Area Community College to play volleyball under head coach Chris Brandt, there would surely be an adjustment.
However, the Mason City grad made the transition look pretty easy.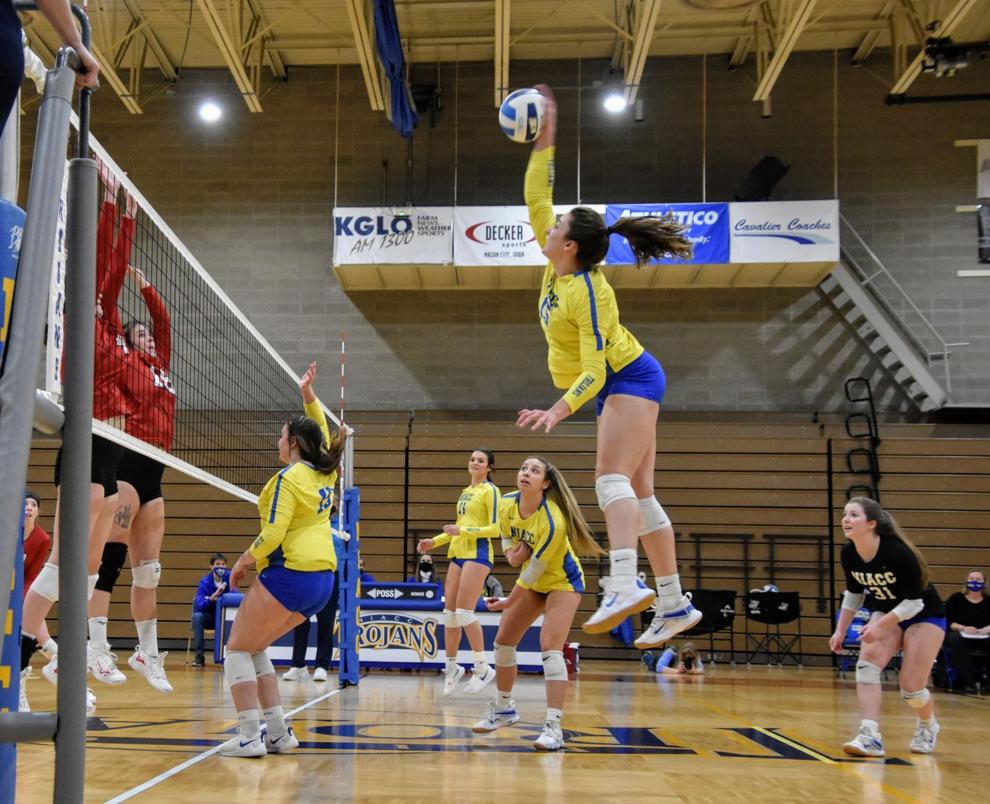 Tobin was stellar as an outside hitter in her freshman year this season. She was recognized as first team all-conference in the Iowa Community College Athletic Conference (ICCAC), first team all-region and honorable mention All-American.
"Absolutely, without a doubt she deserves all of it," Brandt said. "She is this athlete who puts the time in the gym to get bigger, faster and stronger. She has an amazing vertical. And she does it without other people watching. She isn't afraid to put in the time and not make sure that everybody sees her."
In her first collegiate season, Tobin led the ICCAC with 300 kills. She also recorded 197 digs, 37 blocks and 23 ace serves for the Lady Trojans. Her honorable mention nod makes her just the third All-American in school history.
Brandt knew that Tobin would be a good player the moment she walked into the gym at NIACC. After all, she Mason City's single season kill record in her senior year in the fall of 2019.
So when this season began, Brandt always reiterated to Tobin that teams would focus on her to get her out of rhythm. Once Tobin became aware of that, she adjusted and flourished.
"As we got further in the season, I recognized how much of a target I was for other teams and how much they were going to serve to me or hit to me to get me out of system," Tobin said. "I wanted to show them that it wasn't going to affect me and I was going to be the best that I could be. I think that showed."
Brandt says Tobin's success is good for her program not only on the court, but off it as well. Having a successful player from Mason City is a good thing for the college.
"Her being a role model for future volleyball players in Mason City and our surrounding areas, I think that is such an amazing opportunity for her," Brandt said. "She probably doesn't even understand what she's giving the youth in our community."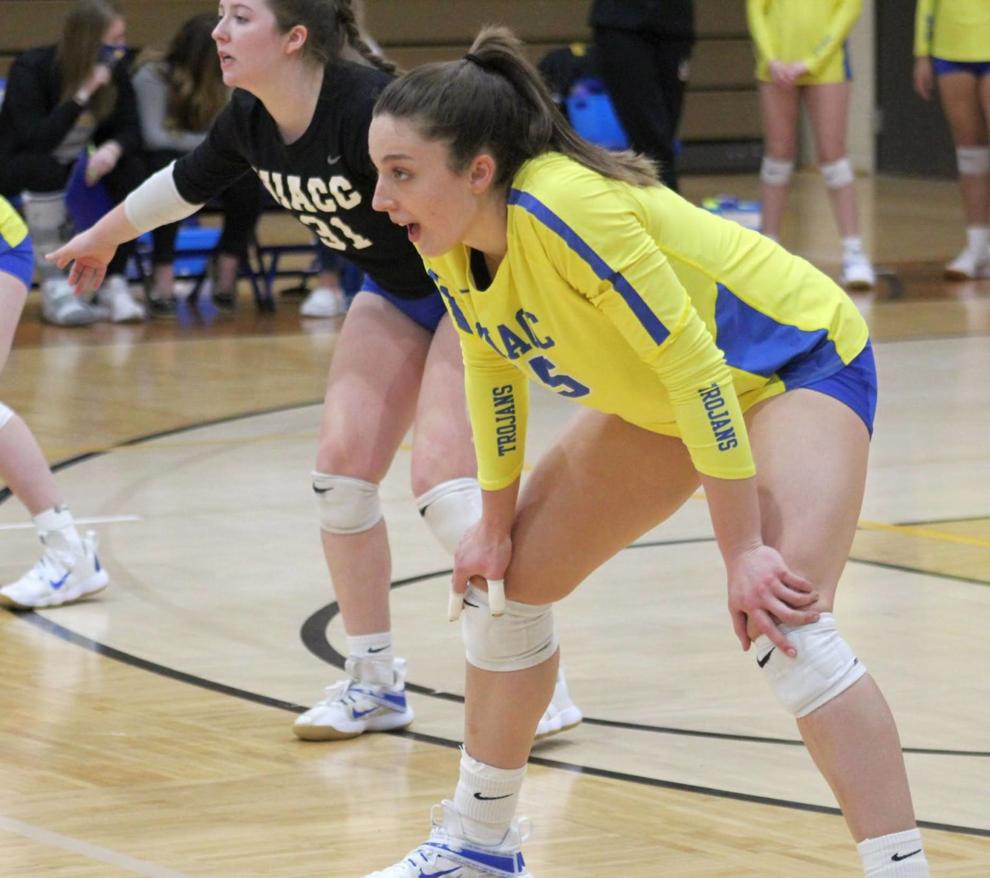 Tobin and the Lady Trojans finished with an overall record of 9-10 overall and a conference record of 9-9.
She's already back in the gym trying to improve with her teammates in order to turn in a better team record when it comes to next season.
"I think personally I set my standards so high for myself because while other athletes may be chilling on the couch, I want to be in the gym getting better," Tobin said. "I think during this offseason, my team will do a lot of that trying to get better physically and mentally so that we can go out there and be one of the best teams there are."