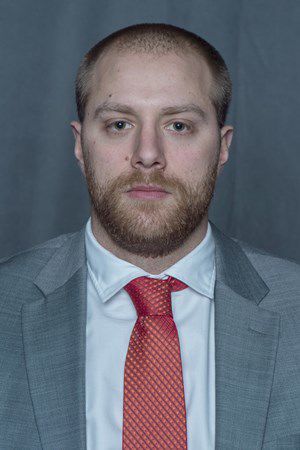 AMES — Matt Campbell flipped spring football on its head this year.
The sixth year coach of Iowa State took out all person-to-person contact and decided to solely focus on the fundamentals.
Now that spring football is finished, how did his new approach work out?
"I was really excited about the growth from top to bottom," offensive coordinator Tom Manning said. "There's been growth with the younger guys who maybe haven't had as much on-field experience but there's also been growth with guys like Brock Purdy and Charlie Kolar — guys that have played a ton of football here."
The Cyclones came out the other side of spring as healthy as they had ever been because of the limited contact.
Campbell said every player on the roster will be full-go when summer workouts roll around.
The other benefit of limited contact and very few injuries, is guys can focus on getting better, instead of focusing on rehabbing an injury.
That was one benefit to a player like defensive lineman Cordarius Bailey, who has missed back-to-back seasons with an Achilles injury. This was his first spring healthy and it was the first time the coaching staff could really see what he could do.
New safeties coach Deon Broomfield said defensive coordinator Jon Heacock is instilling in him coaching the minute details like foot placement and hip angles.
Manning has been able to focus on his finer points of coaching as well, which he believes is translating to the players.
"It's allowed for our players, as well as our coaching staff, to have a tremendous amount of growth to making sure the things that we're coaching have a tremendous amount of detail in the way we want them to be coached," Manning said. "We have to make sure we're coaching the right fundamentals and techniques and finding different ways to apply those things to each individual player."
Finding what works for each player has its challenges but Manning has been happy with how it worked out.
"It has challenged us to not be traditional in the sense where, 'Hey, we do x, y and z here and you have to conform,'" Manning said. "But instead, 'Hey, let's look at all the different avenues we can take to teach the things that we need to teach most effectively for each player.' That's been exciting to do and watch with our players and coaches as we find different ways to teach and drill things in.
"Our goal is for the players to first understand and then provide a pathway to mastering those things."
Manning believes the fundamentals and techniques that were drilled in during the spring, will be the catalyst to an even better offense in 2021.
The Cyclones had one of their best offenses ever last year, averaging 33 points per game and 436 yards per game.
"For any offense to get better, it comes down to fundamentals and techniques," Manning said. "It's about handling certain situations and then being as methodical as you're capable of being.
"It all comes down to execution. That's the secret sauce that everybody is trying to find and we believe it starts with the fundamentals and techniques."
Zach Martin is a sports reporter for the Globe Gazette. Follow him on Twitter at @Zach_Martin95.