The Morningside football team is gearing up for its NAIA national semifinal matchup against Northwestern College on Saturday. A two-time defending national champion, the Mustangs have been dominant again this spring.
Two former North Iowa standout football players have played a role in that success.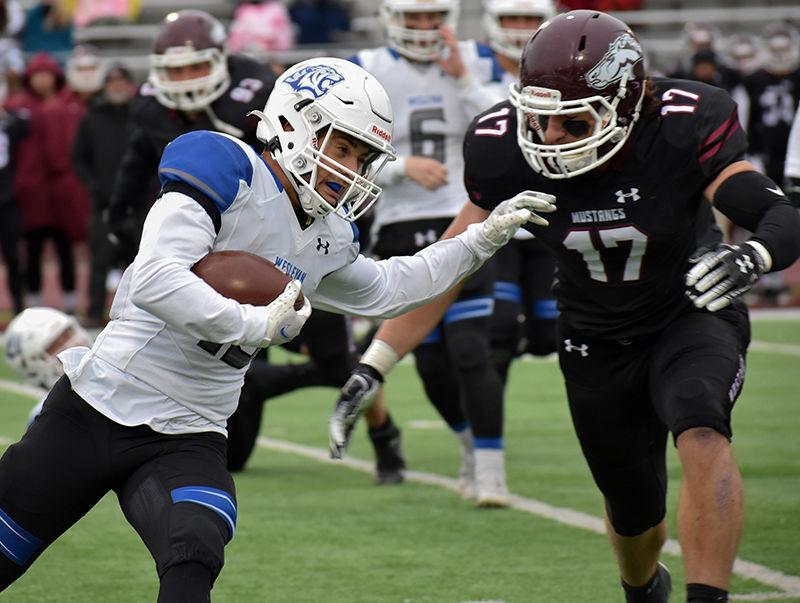 Weston Schultz, a redshirt junior outside linebacker and 2017 Mason City grad, is second on the team in total tackles. Jack Sievert, a freshman tight end and 2020 St. Ansgar grad, has played on special teams units and other offensive packages for the Mustangs.
"The atmosphere and the amount of people at a college game – the band, the speakers and everything that's happening around – is just way different than a high school game," Sievert said. "Especially on such a big stage. It's not every day that you get to play in a college national semifinal game."
Success is something that's synonymous with Sievert and playing football. At St. Ansgar, Sievert led the Saints to the UNI-Dome in his senior season and set multiple rushing records as a running back.
The transition from a successful high school program to a successful college program has been a difficult challenge. He's had to learn how to play a new position, switching from running back to a hybrid tight end.
"It's definitely different not being the guy carrying the ball every play, but it's still fun," Sievert said. "Being able to get out in the route scheme and catch a ball every now and then keeps it interesting enough. The blocking part of things is new because now I've got to be out front and dirty. It's all been a process learning it, but now that I know that's my role, it's fun."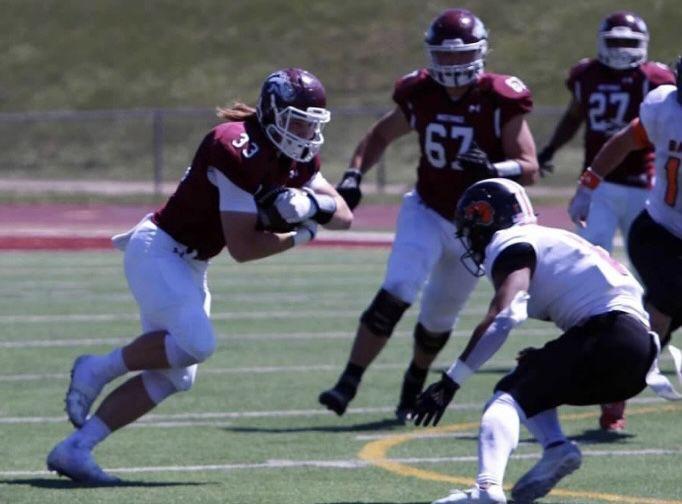 Initially hoping to see the field on special teams in his freshman year, Sievert has slowly worked his way into a role on the offense.
Sievert caught the first touchdown pass of his collegiate career in last Saturday's 45-29 quarterfinal victory over Baker University.
"It was pretty cool just knowing that everybody did their job and it worked," Sievert said. "Being able to celebrate with everybody was pretty cool. Feels the same as high school, just on a bigger stage."
While Sievert is in the beginning stage of his collegiate career, Schultz had three years of experience playing at the University of Northern Iowa before transferring to Morningside at the start of the 2020 academic year.
Schultz wasn't seeing the field as much as he was hoping to, so he made the decision to transfer to Morningside because of the success of the program, more opportunities for playing time and the college's agricultural program.
The decision has worked out well so far. The outside linebacker is second on the team in total tackles with 55 and has also picked off two passes.
"It's been really fun," Schultz said. "I'm actually getting the opportunity to play a lot more than I did at UNI. That's a big reason why I really enjoy it. Just my teammates, being on a really winning program, they have a history of winning. It's really fortunate for me to come here and be a part of it."
A former all-conference linebacker at Mason City, Schultz always wanted to play college football.
His older brother, Landon, was a starting defensive end at South Dakota State University. Getting a chance to follow in Landon's footsteps is inspiring to Weston.
"I grew up watching him. He was kind of my role model," Weston said. "Going each week and watching him at Mississippi and then going to watch him at SDSU, I just really looked up to him. He taught me some things in high school as well and every once in a while he'll give me a tip or something that he thinks needs to be done."
Schultz and Sievert are back in action with the Mustangs against Northwestern College at 1 p.m. on Saturday at Elwood Olsen Stadium in the NAIA national semifinals.