The Arizona women's basketball team just capped off one of the best seasons in program history.
The Wildcats were one of the most exciting teams to watch in the 2021 NCAA tournament and made it all the way to the championship game, before falling to Stanford, 54-53, on Sunday night.
With every great pass or athletic shot made on the court, plenty of hard work off the court came with it. Mason City High School graduate Max Krieger makes sure of that for the Wildcats.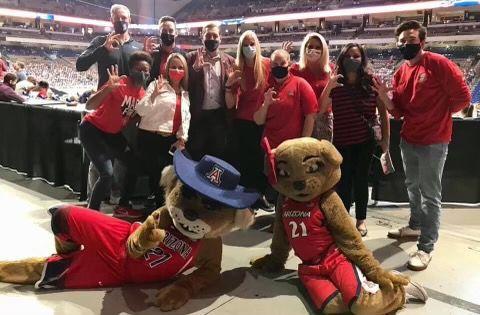 Krieger works as the team's academic counselor, where he helps each individual player make sure they are meeting the necessary requirements to remain eligible to compete.
"I always tell my students that it's not only important to be locked in on the court, it's also important to be locked in everywhere else in your life," Krieger said.
According to the NCAA, each athletic department must provide its student-athletes with academic support that aids them with the necessary resources to succeed in the classroom.
That can look different depending on what division of college an athlete competes at. In Division I, there are multiple counselors that work with multiple teams.
As an academic counselor for the University of Arizona's women's basketball, women's tennis, beach volleyball, men's cross country and men's track and field teams, Krieger's main priority is to keep the athletes focused in the classroom so that they can graduate stress-free.
"I would say we're a pretty pivotal part just because college is tough for everybody and student-athletes have a pretty crazy life, especially during their athletic season," Krieger said. "So just being able to be there to support the girls, support all the athletes, is very important."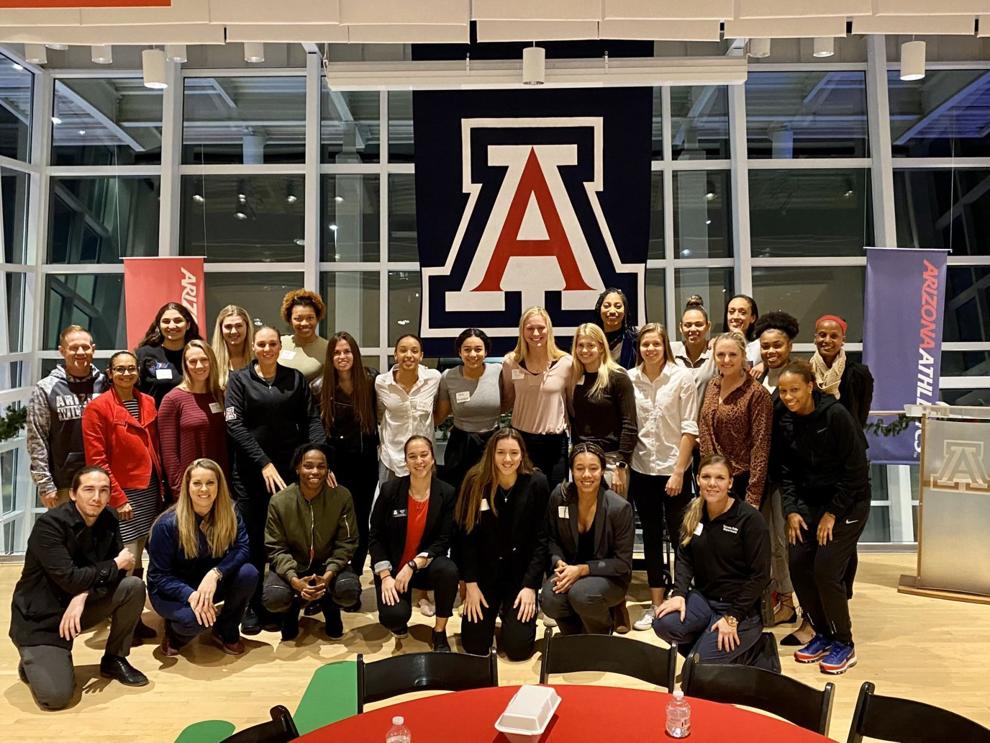 Although the main focus of Krieger's job is to work with academics, to say that he hasn't enjoyed the ride the women's basketball team took him on would be a stretch.
Krieger works with some of the top basketball talent in the country, including Aari McDonald – who NBA legend Magic Johnson called, "the most exciting player in the entire tournament."
North Iowa roots
But Krieger actually got his start in North Iowa in the Mason City Community School District. A 2012 graduate, he feels the diversity within the community is a positive that prepared him for life outside of small-town Iowa.
"As I left, I started to meet and run into people from all different types of walks of life," Krieger said. "But having that diverse community that Mason City does have, I was able to interact with those type of people pretty easily and feel comfortable anywhere I went."
After graduation, Krieger walked-on to the Iowa State wrestling team and participated in the sport throughout college. That's when he became interested in academic counseling.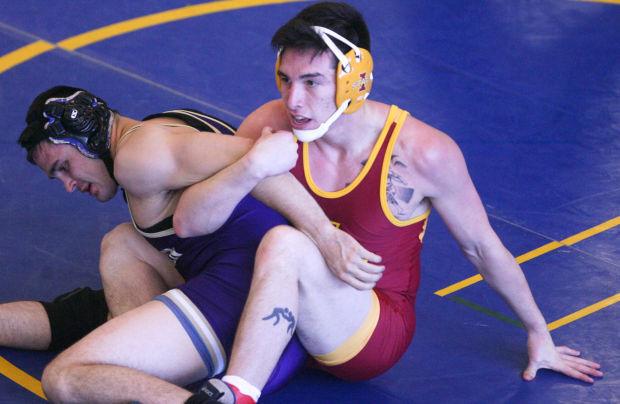 He left Iowa State in 2016 and went on to become a graduate assistant at the University of Oklahoma, where he worked with the Sooner football team – including star players Jalen Hurts and CeeDee Lamb, who now play in the NFL.
Krieger earned his Master's Degree from Oklahoma and started in 2019 with Arizona. Since then he's worked with numerous standout athletes and experienced many cool opportunities, including a trip down to the Final Four and championship game last weekend.
But he still misses home sometimes. The thing he misses most about North Iowa? The simple things, like cornfields and green grass.
"There's a lot to love about Iowa and Mason City that living in the desert, it makes you appreciate it a little bit more," Krieger said.
Krieger hopes to continue his work at Arizona and eventually work as the head of a D-I academic counseling program.
If his past tells you anything about his future, Krieger is just getting started.