After close to 10 months on the job, Drew Sannes was officially hired on Monday as the eighth head baseball coach in NIACC history. 
A Black Friday comeback could be part of the upcoming football season for Iowa and Nebraska.
Although the opponent remains unknown, Iowa football coach Kirk Ferentz said Thursday he already feels like the countdown to kickoff has started.
The return of Big Ten football is accompanied by a detailed playbook of medical protocols and procedures designed to provide a uniform approac…
Trump's advisers say the episode underscores how the president's unconventional style gets things done.
INDIANAPOLIS (AP) — Now that the Big Ten has a rescheduled kickoff weekend, coaches and players can start the sprint to opening day.
When it came time to confront a global pandemic, we should've known college football would whiff on the tackle.
Players were pumped. Coaches were stoked. Fans seemed relieved. Even the president was pleased.
University of Wisconsin athletic director Barry Alvarez, who was the football scheduling chair of the Big Ten's return-to-competition task for…
The Waldorf University men's soccer team has cancelled its next three games after three players tested positive for COVID-19. 
AMES — Iowa State's season opener against Louisiana went poorly.
A vote still has to be taken, but Big Ten presidents and chancellors are taking a serious look at giving Big Ten fall sports teams the opportu…
The contract has 10 pages detailing how the Clemson football team is to be fed at the Hilton Garden Inn hotel the night before a game.
In an unusual season, the Associated Press released their preseason college football Top 25. Find out if your team ranked.
Ten Iowa things you need to know as the 2020 NFL season kicks off Thursday night:
AMES — Iowa State quarterback Brock Purdy is a human being.
The NIACC cross country team kicked off its season in grand fashion this week, as the team shot to the top of the national polls for the first…
AMES — Louisiana isn't a typical first-game-of-the-season easy win that most Power-5 teams schedule as an easy first game. The Ragin' Cajuns a…
AMES — Iowa State's offensive line will be new in 2020 after four of the five linemen from last season graduated.
AMES — Iowa State safety Lawrence White is from Bakersfield, California, which has the deadliest police force in the nation.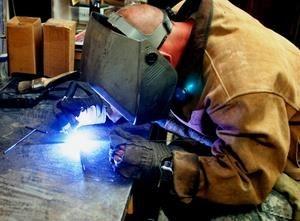 J & J Machining, Welding & Fabricating
NIACC freshman cross country runner Sarah Bertry ran the fourth-fastest 5K time in program history on Saturday at the Grand View open, as she …
With football teams in the Big 12 and Atlantic Coast Conference preparing to start seasons this week and Southeastern Conference programs work…
AMES — The Iowa State Athletic Department announced on Monday that it would allow 25,000 fans to attend Iowa State's first football game again…
A most overused coaching cliche has never been so relevant as college football embarks on a season of COVID-19: Take it one day at a time.
After more than doubling the number of positive COVID-19 test results from the previous 12 weeks in a single week, Iowa is pausing workouts fo…
AMES — Over the last several weeks, the Iowa State athletic department along with Iowa State president Wendy Wintersteen and her staff of scie…
A Thanksgiving feast of Big Ten football might become a realistic possibility because of rapidly-changing developments in testing for COVID-19.