IOWA CITY — Tyler Goodson has his eye on the prize.
Patrick Baldwin Jr., one of the nation's top recruits, announced Wednesday that he will stay in his home state and play for his father at Milwaukee.
A pair of Waldorf seniors were recognized for their solid seasons on the softball diamond on Monday.
AMES — The Iowa State men's basketball roster has undergone a complete overhaul since T.J. Otzelberger was hired as the new coach.
It began as an idea, a hopeful notion that might one day become something more.
Mizzou basketball coach Cuonzo Martin had a telling answer when asked recently what he thinks of this offseason's transfer insanity.
IOWA CITY – An ornery crosswind or an aggressive opponent isn't the biggest concern patient Iowa kicker Caleb Shudak is dealing with these days.
AMES — Matt Campbell flipped spring football on its head this year.
A completist is defined as "an obsessive, typically indiscriminate, collector or fan of something."
Junior kicker Slater Gifford has been rewriting the record books for the Waldorf University football program.
This is what retirement looked like for former North Carolina basketball coach Roy Williams on Wednesday:
Please take this as the compliment it's intended to be, because the best way to describe new Kansas football coach Lance Leipold might be effe…
Grace Tobin, a Mason City Class of 2020 grad, has made the transition from playing high school volleyball to competing in college look relativ…
Iowa coach Kirk Ferentz is not a proponent of a proposed rule change that would reduce the number of padded practices for preseason camp.
IOWA CITY – Jack Campbell walked off the turf Saturday confident that the Iowa football team had taken steps forward this spring.
Brett Putz started as a prolific scorer in Forest City and became a national champion head coach at one of the premier JUCO programs in his ho…
Iowa State coach Matt Campbell has found a model for the type of player and person it takes to be a successful Cyclone football player.
Two former North Iowa standout football players have played a role in the Morningside football team's success this season.
When Iowa wraps up its spring football practices with an open workout Saturday at Kinnick Stadium, Hawkeye linebackers will continue to be com…
Thea Lunning takes it as a compliment.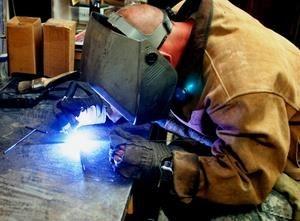 J & J Machining, Welding & Fabricating
AMES — When a football analyst, prognosticator or even a fan looks at Iowa State's roster, the first thing they point to is the amount of retu…
Iowa Hawkeyes reporter Steve Batterson discusses NFL draft prospects for Iowa Hawkeyes and Quad-City players.
Ladell Betts, a former Hawkeye standout in the backfield, is back in Iowa City coaching Iowa's running backs.
Daviyon Nixon looks the part.
Donning a NIACC blue and gold singlet has been a family tradition for the Minto family.
Do not believe that Kim Mulkey becoming the new head women's basketball coach at LSU is about her following her heart back to her native state.
IOWA CITY, Iowa (AP) — Iowa guard Jordan Bohannon announced Monday he will return to the Hawkeyes for his sixth season in 2021-22.