They accomplished great things decades ago, but two Iowa football legends – Clinton High School graduate Duke Slater and Alex Karras – now hav…
Don't do it, Trevor Lawrence. For your own physical safety and the financial future of you and your family, don't do it. Don't go back to Clemson.
Ryan Day is slowly getting over Ohio State's heartbreaking loss in the College Football Playoff semifinals. "As opposed to every second, (now …
In a now-private Twitter video, Browns and former LSU receiver Odell Beckham was recorded peeling off cash for LSU players after Monday night'…
Find out where your team landed in our way-too-early 2020 college football top 25 rankings.
Iowa Hawkeyes Makenzie and Megan Meyer and their teammates took on the University of Indiana on Sunday at Carver Hawkeye Arena in Iowa City.
See all the highlights from the College Football Playoff championship game as No. 1 LSU beat No. 3 Clemson in New Orleans, 42-25.
Relive the College Football Playoff championship game between No. 1 LSU and No. 3 Clemson in New Orleans.
Follow the latest college football news and scores from around the country.
The LSU Tigers face the Clemson Tigers in the National Championship game tonight. Prepare from images from both teams throughout the season.
ATLANTA - This is one of those days when we wish we could flip ahead a year, two years, two decades. Would our reaction today mirror the reali…
Like most parents, Jareese Williams Sr. wanted his kids to have a better life than he did. 
PHILADELPHIA (AP) — Izaiah Brockington scored 23 points to lead No. 21 Penn State to its fifth straight win, 89-86 over No. 23 Iowa on Saturda…
The 2018-2019 NIACC men's golf team was honored by the Golf Coaches Association of America on Thursday with the inaugural 2019 NJCAA Division …
TAMPA, Fla. (AP) — Tyler Johnson had 12 receptions for 204 yards and two touchdowns Wednesday to become Minnesota's career receiving leader an…
The days are dark, cold and short right now in North Iowa, but a new beginning is here.
These college conference rivals have played against each other for more than 100 years. Can you pair them up?
It may be hard to believe, but another decade is at its end. Over the past 10 years, a lot of fantastic athletes have graced the fields and gy…
ORLANDO, Fla. (AP) — Ian Book threw for 247 yards and one touchdown and Tony Jones Jr. scored on an 84-yard run, helping No. 14 Notre Dame dom…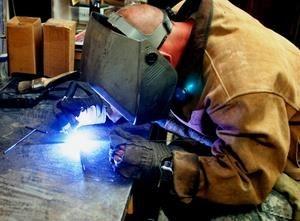 J & J Machining, Welding & Fabricating
What college football bowl games are played this weekend? Check out the schedule to find out how to watch your favorite teams.
The college football bowl season begins Friday and runs through Jan. 13 when the national championship will be decided in New Orleans. Here ar…
Why wait for the new year? The football bowl season kicks off this weekend. Check out  matchups, dates, times and where to watch.
Hayden Fry, who changed the image of University of Iowa football from a perennial loser to a consistent winner, died Tuesday. He was 90.
An emotional Joe Burrow took to the stage at New York City's PlayStation Theater Saturday night to accept the 2019 Heisman Trophy. The Louisia…
HARTFORD, Conn. - Sen. Chris Murphy continued to hit the college sports establishment Monday, accusing the NCAA and its member schools of devo…
The NIACC women's basketball team remained the No. 2 ranked team in the country in the latest NJCAA Division II poll.