For most of the first half in Thursday's Class 3A state semifinal, the Clear Lake girls basketball team was close to unstoppable. At halftime, the Lions and No. 3 seed Bishop Heelan had combined for 14 3-pointers, nine of them coming from Clear Lake.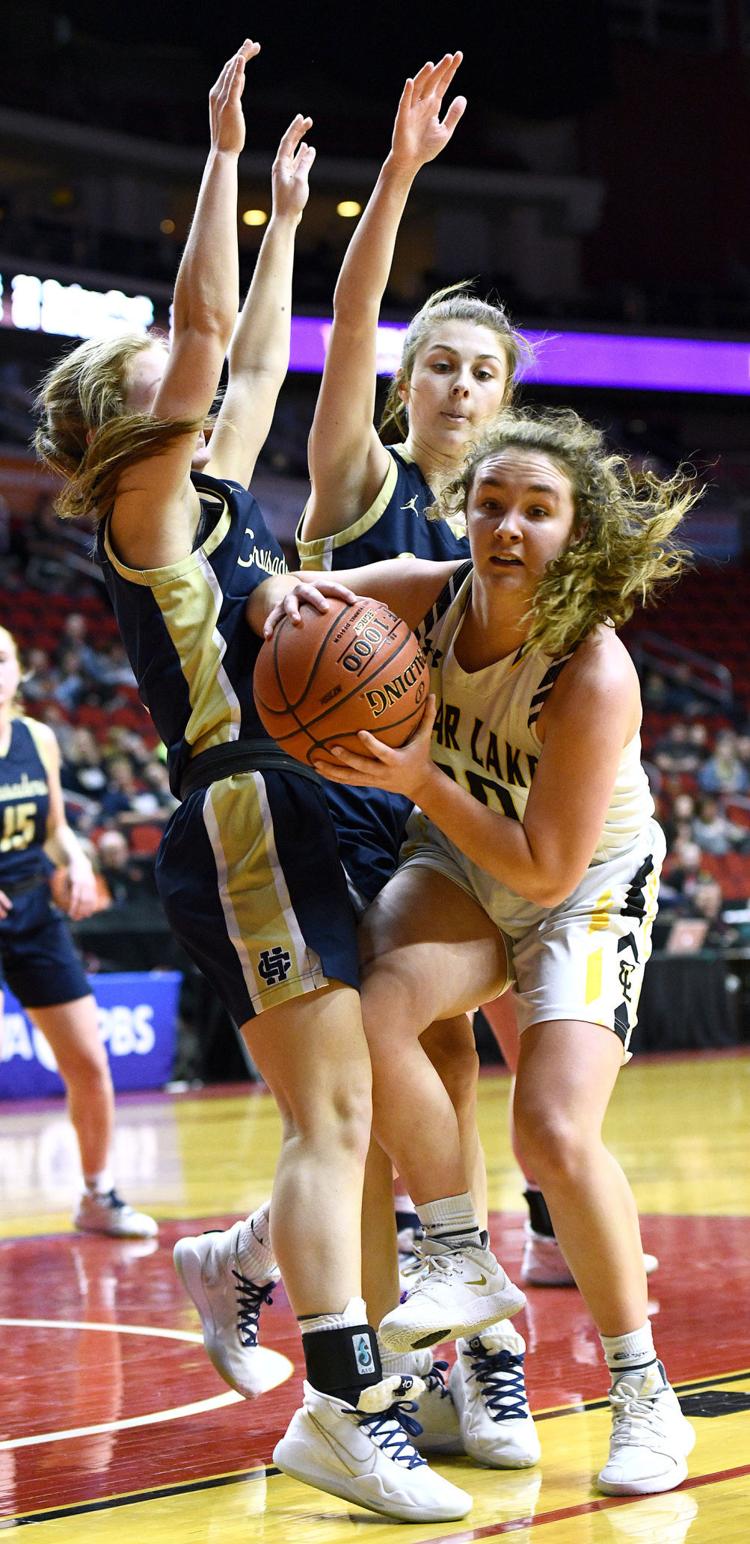 After two quarters, Clear Lake was shooting 54.2 percent from the field, 69.3 percent from 3-point territory, and held a 37-28 lead over the Crusaders. 
In the second half, Bishop Heelan took control. The Crusaders outscored the Lions 33-20 over the final two quarters, as Clear Lake suffered a season-ending 61-57 loss. 
The Lions final field goal came with five minutes left in the game, as senior Sara Faber scored a layup to put the score at 56-51 in the Lions' favor. The Crusaders then scored three straight points to pull within two. Lions' junior Chelsey Holck went to the free throw line with 2:32 left in the game and made one basket, and at that point, the Lions led 57-54.
But that would be Clear Lake's final score of the game, as Bishop Heelan scored seven unanswered points to clinch the win, and a berth in the state title game. 
Six-foot senior Ella Skinner proved to be an offensive force for the Crusaders. She finished the game with 24 points on 9-of-19 shooting, with two 3-pointers, and four free throws. 
For Clear Lake, senior Sara Faber led the team with 21 points in her final high school game. Faber went 7-of-13 from the field, with three 3-pointers and five rebounds. As a team, the Lions shot 45.5 percent from the field in Thursday's game, including 12 3-pointers.  Junior Darby Dodd made four 3-pointers and scored 12 points. 
Faber finished her Clear Lake career with 1,564 points, the most in school history.
The Lions finished the season with a 23-3 record. 
Bishop Heelan will play North Polk on Friday night at 8 p.m. in Des Moines for the Class 3A state title.