An unlikely hero leads the Osage boys basketball team this season as it competes for the Top of Iowa East crown.
At 17-2, the Green Devils have had plenty of success and are one game back of West Fork in the conference standings. The Osage boys have won each of their past five games by at least 26 points, and have allowed the eighth fewest points of any team in the state. 
At just 5-foot-11, Jonah Bluhm does not cut a particularly intimidating presence on the court. But once the game begins, opposing teams are often left scrambling as the skinny Green Devils senior starts to drain basket after basket.
In Tuesday night's game against Rockford, Bluhm finished with 20 points in the Green Devils' 61-31 win over the Warriors. 
So far this season, Bluhm has averaged 21.2 points per game. He is shooting an impressive 51.1 percent from the field, and 42.6 percent from 3-point territory. 
"He can get hot at any time," Osage head coach Mike Brahn said. "He can run off three or four straight possessions where he is going to bury a shot on you, push that lead up. He's a very dangerous player."
Bluhm is not a player that attracts a lot of attention, and that is the way he likes it. He's a quiet presence, on and off the court. A more vocal presence for the Green Devil is Jonah's twin brother, Elijah. Elijah is the team's point guard, and according to Jonah, the two cannot read each other's minds, as many twins claim they can. 
"Sadly not for us," Jonah said with a laugh. "We don't think about the same things at all. There is a lot of fighting. He's a great player. He is a point guard, and he is very vocal. I'm more quiet, and he sets up the plays, and he'll get me in the offense when I'm not focused."
Brahn chuckled when describing the brothers' dynamic. There is plenty of bickering, but the two can hold each other to higher standards than they can everybody else on the team.
"That brother bond, you can yell at him in a different way than you can yell at your other teammates," Brahn said. "The way they hold each other accountable for stuff. Turn the ball over, they give each other that look. It's something brothers can do, but it's pretty special to have them both playing."
Bluhm has not been playing basketball all that long compared to other varsity starters. As a kid, he was big into video games and didn't seriously start playing until the seventh grade, when his father encouraged him to give it a shot. 
You have free articles remaining.
"My dad, he loved playing basketball," Bluhm said. "He played for the Charles City Comets, and he was like 'You should try this out, you'd like it.' I started shooting hoops, breaking them over the backboard, and I had a lot of good coaching." 
While Bluhm is the team's leading scorer, he is far from the only leader. The Green Devils have nine seniors on this year's squad. After the graduation of team leader and leading scorer Brett Bobinet, Osage's upperclassmen have stepped up and are on the brink of possibly playing for a conference title. 
Both player and coach give the lions' share of the credit to the team's dominant defense. On Tuesday, the Green Devils held 6-foot-8 Matt Schubert, Rockford's leading scorer, to just two points on 1-of-9 shooting. 
"The key to all of our seasons so far has been defense," Bluhm said. "It keeps us in games when our scoring is not good. Our defense will shut the other team down. They give us a chance."
Brahn has been impressed not only with Bluhm's scoring abilities, but also his defensive acumen. For a small guy, he makes a big difference down near the boards.
"Not only is he a scorer, he's got such anticipation on the defensive end of the court," Brahn said. "He's so quick, and that includes his jumping ability. He gets rebounds that a 5-11 guy shouldn't be getting. He is so quick to the basketball, and he has an ability to finish in the lane in traffic."
Part of Bluhm's ability to put up big numbers comes from his coach-ability. Brahn raves about his senior's ability to quickly turn lessons into on-court results, and describes Bluhm as having an "old-man game" around the rim. 
"He's played against older guys and competition," Brahn said. "He picks up on some of that stuff, and he incorporates it into his game. He's so smooth with that kind of thing. His ability to soak up everything you tell him as a coach. If you tell him something he is going to work on that, and he is going to perfect that skill."
Bluhm hopes to play college ball, but admits that after quitting AAU ball several years ago, he hasn't received much exposure. He plans on eventually sending some tapes to college coaches and making some visits, but with only two games left in the regular season, he is keeping his focus on his senior year. 
For he and his eight senior teammates, every win is now vital. 
"They know it's their time for sure," Brahn said. "They knew we were set up to do some special things this year. They knew that there was going to be a little bit of a target on us, returning that many guys coming off a pretty decent year last year. They've really stepped up to the challenge, and done a pretty nice job this year."
Osage will play on Friday at Northwood-Kensett. 
BBBall Osage vs. Rockford 1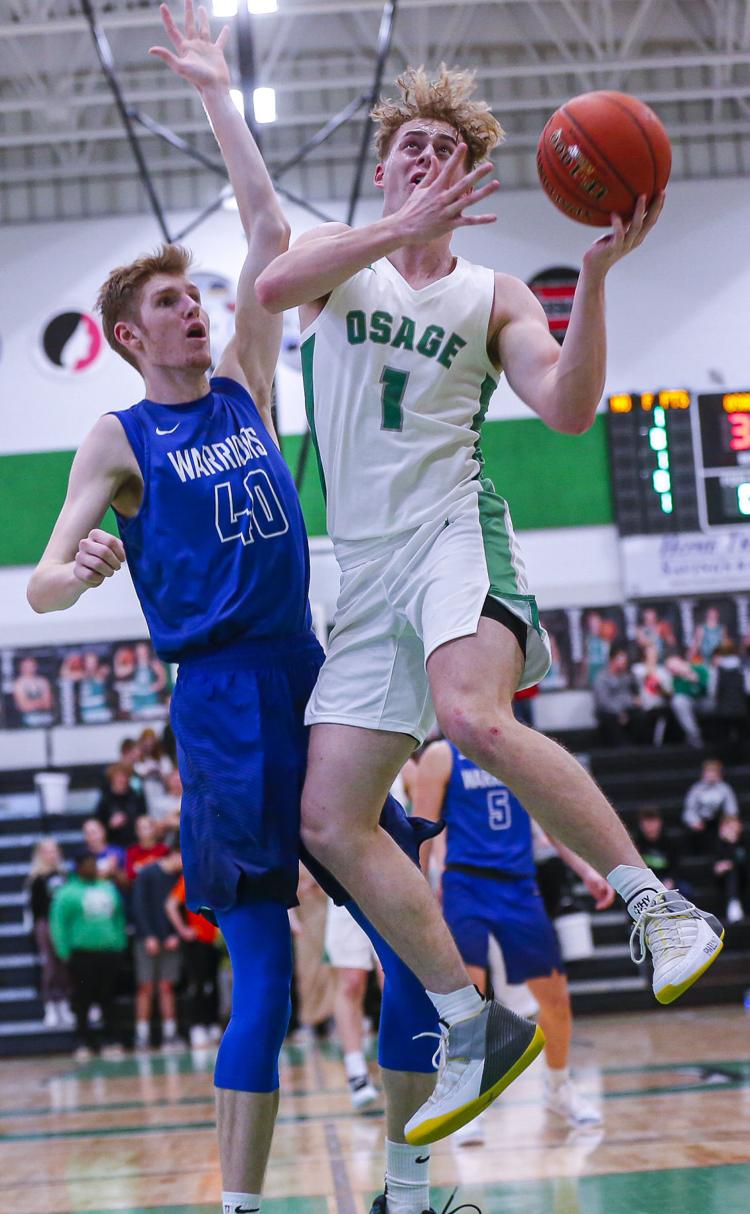 BBBall Osage vs. Rockford 2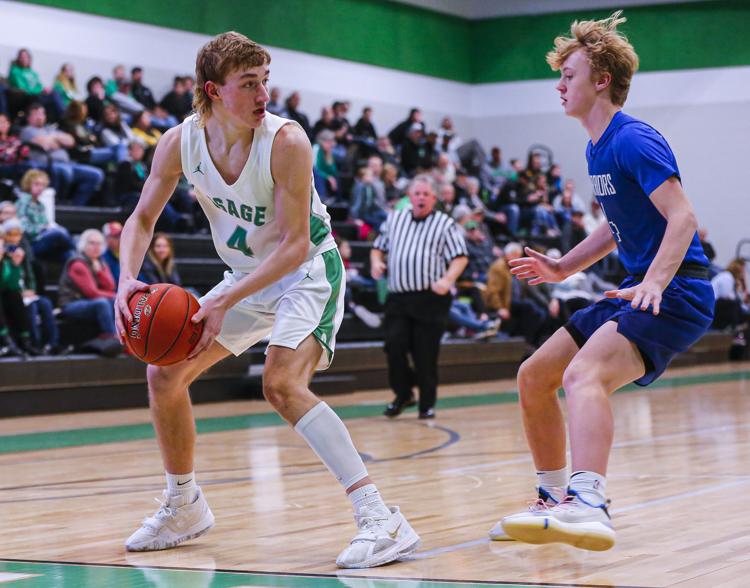 BBBall Osage vs. Rockford 3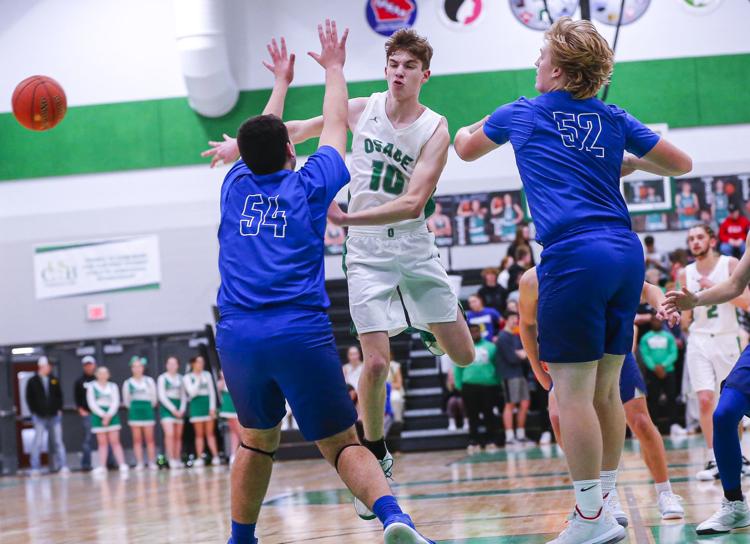 BBBall Osage vs. Rockford 4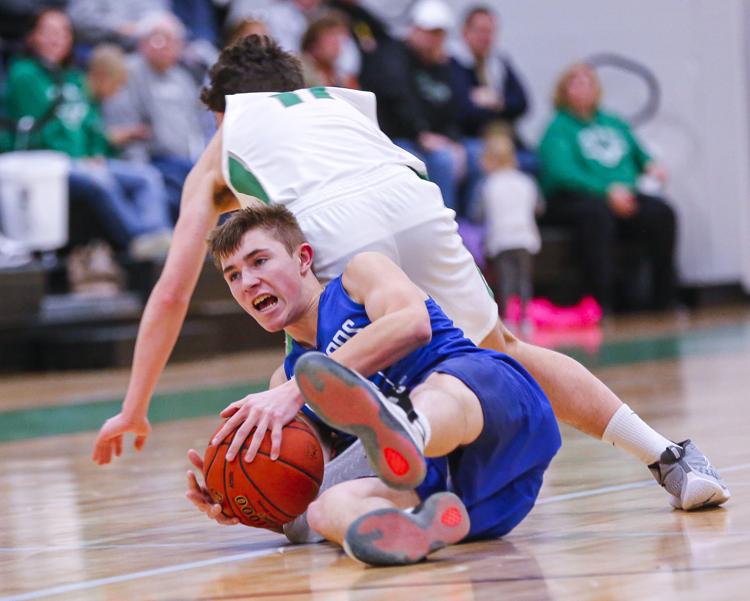 BBBall Osage vs. Rockford 5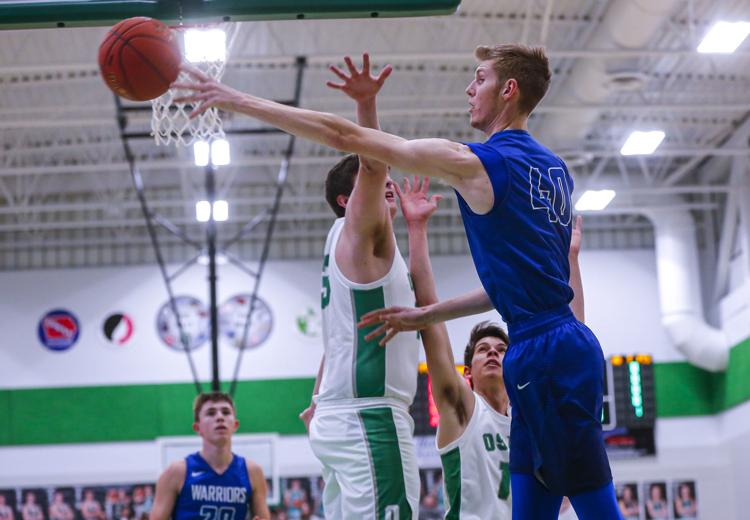 BBBall Osage vs. Rockford 6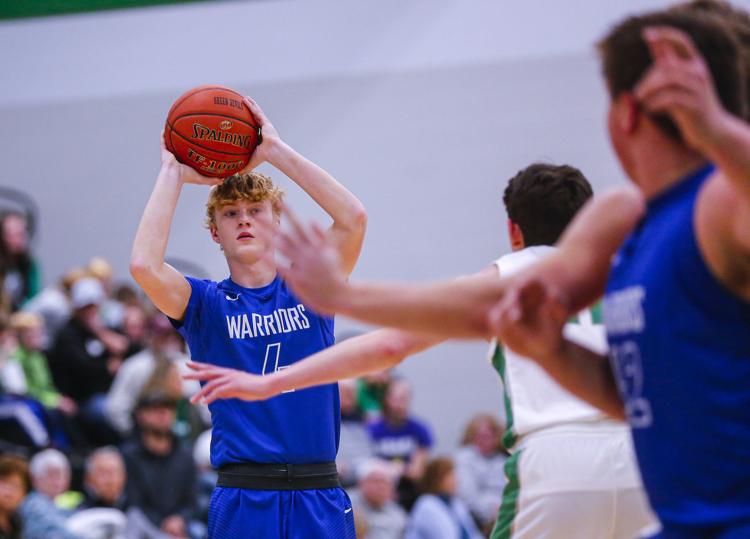 BBBall Osage vs. Rockford 7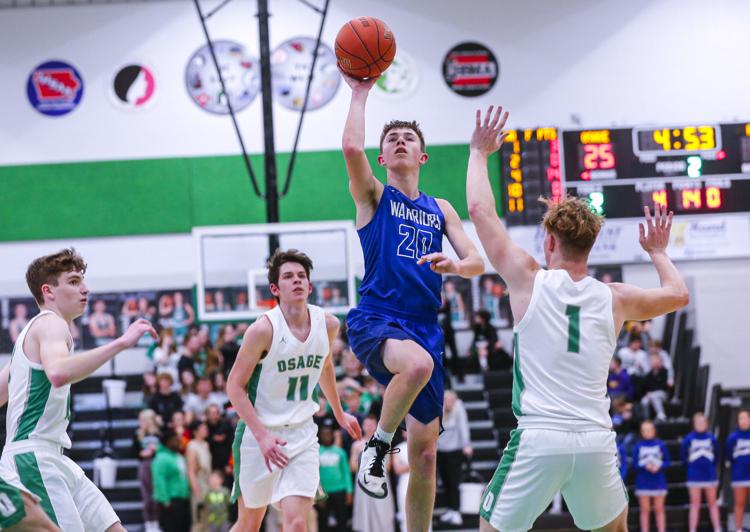 BBBall Osage vs. Rockford 8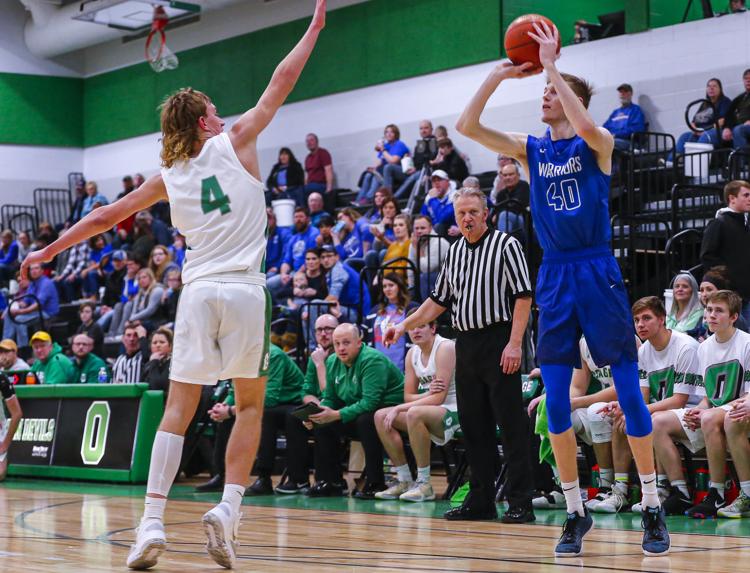 BBBall Osage vs. Rockford 9
BBBall Osage vs. Rockford 10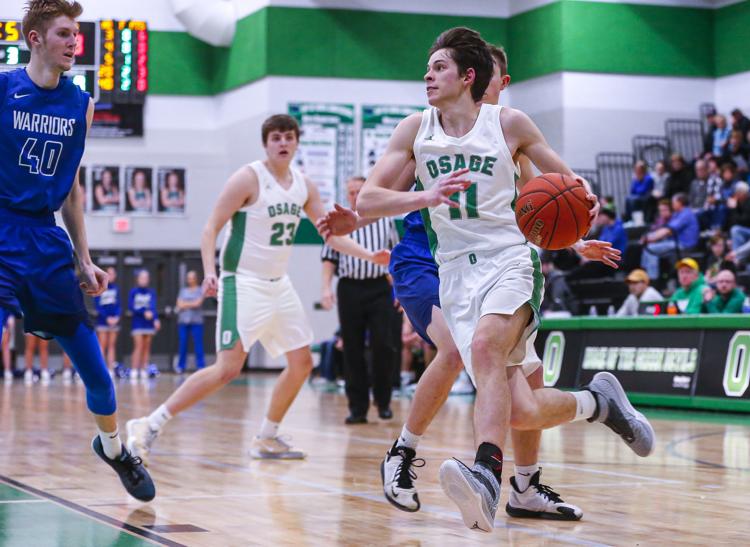 BBBall Osage vs. Rockford 11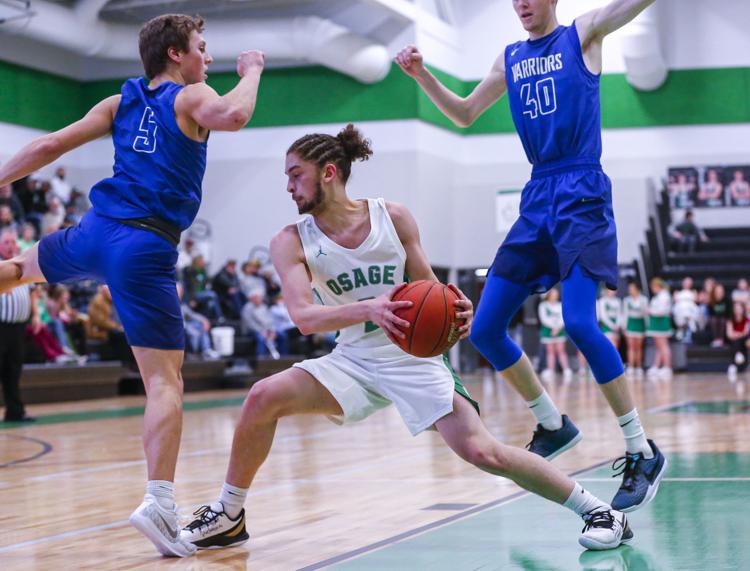 BBBall Osage vs. Rockford 12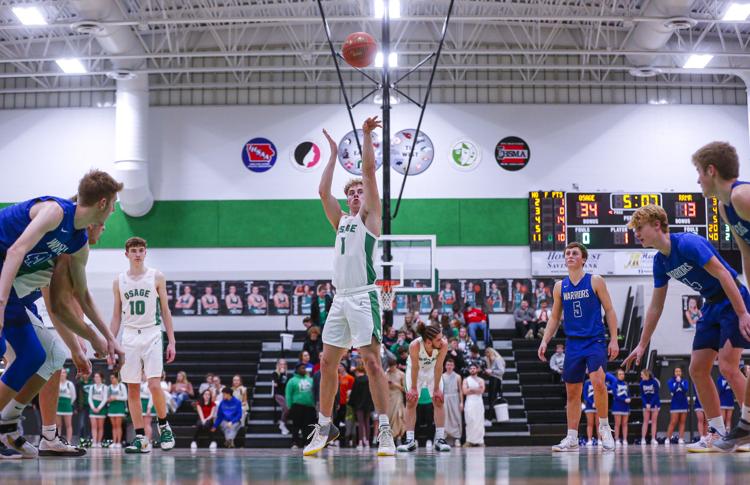 BBBall Osage vs. Rockford 13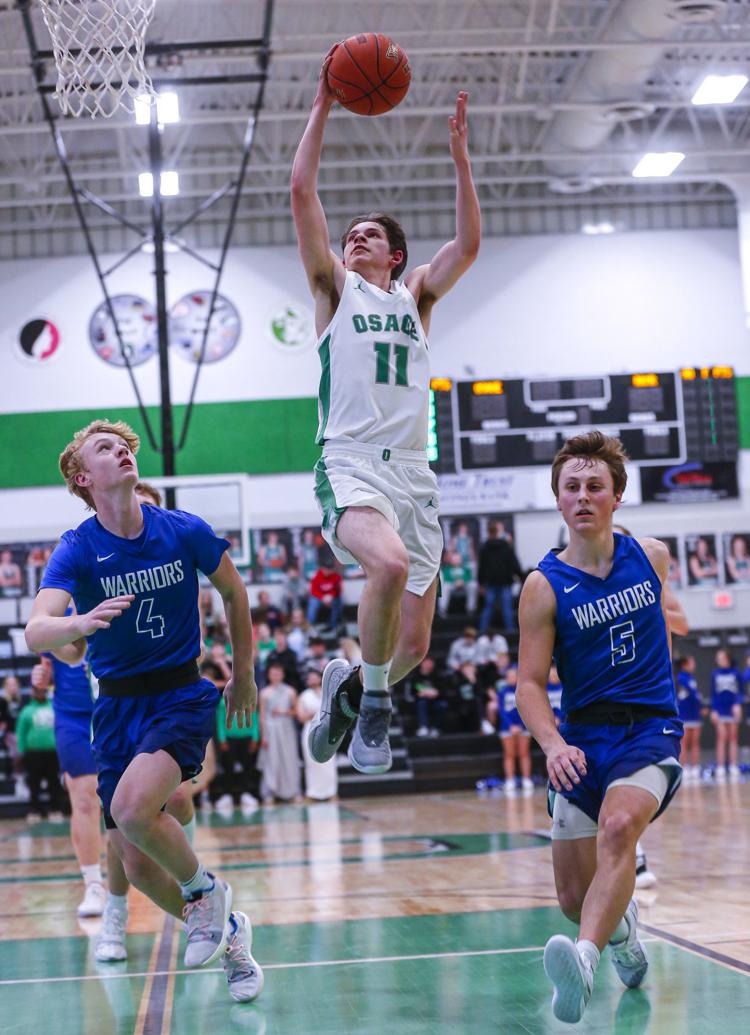 BBBall Osage vs. Rockford 14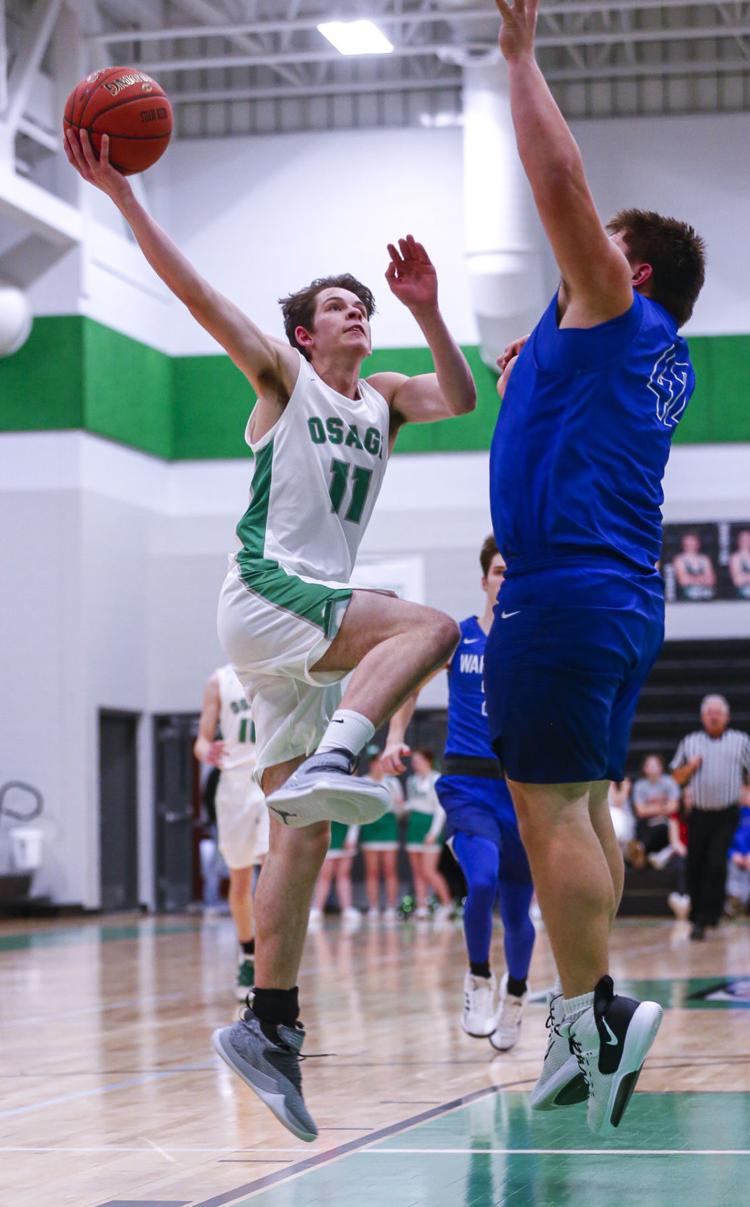 BBBall Osage vs. Rockford 15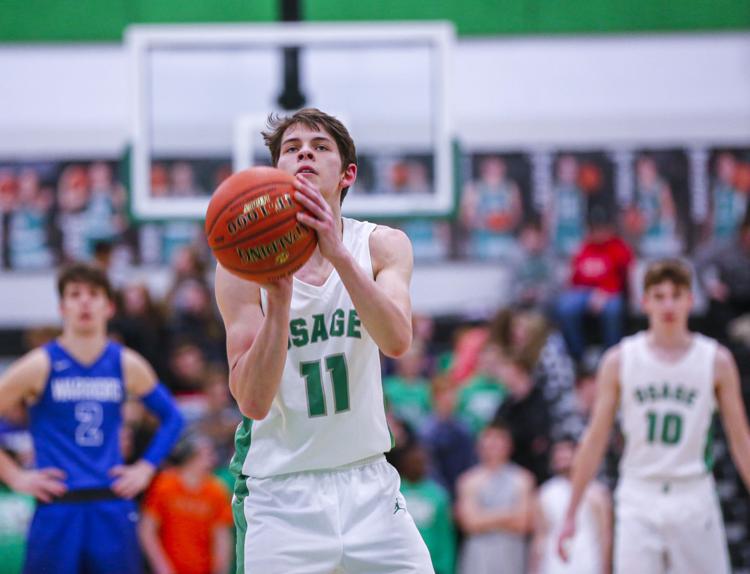 BBBall Osage vs. Rockford 16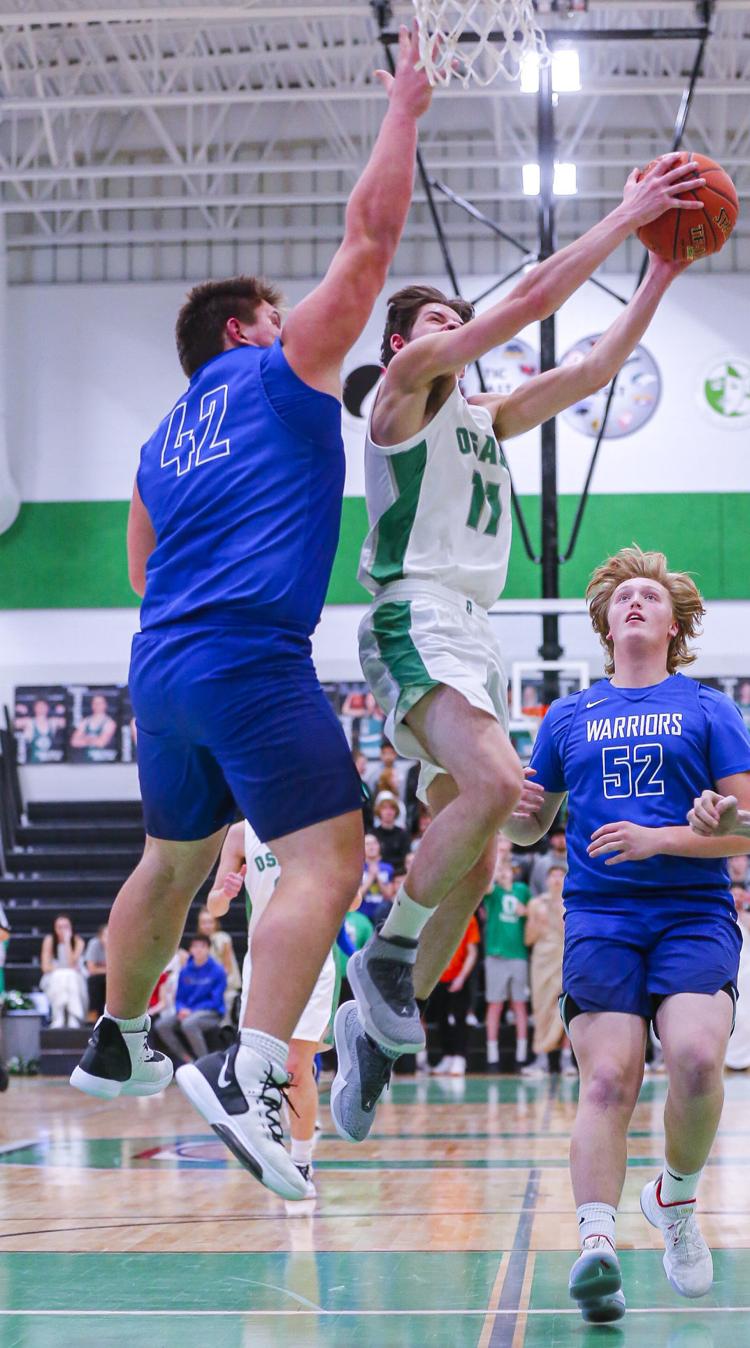 BBBall Osage vs. Rockford 17