It may be hard to believe, but another decade is at its end. Over the past 10 years, a lot of fantastic athletes have graced the fields and gyms of North Iowa, putting up performances that will be remembered forever by those who saw them. 
Only a few athletes separated themselves from the pack to become superstars, and even fewer made the cut as the best of the best. As Babe Ruth says in the movie The Sandlot: "Heroes get remembered, but legends never die." These athletes put up spectacular performances and earned themselves a spot in North Iowa lore.
The following athletes are the Globe Gazette's Best of the past decade (in no certain order):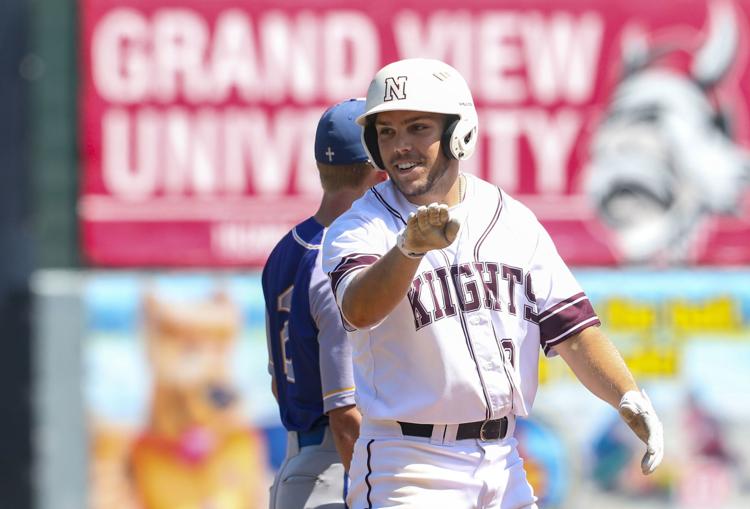 Josh Fitzgerald, Newman Catholic
A dominant all-around athlete, Fitzgerald made his mark in every sport he tried. In football, Fitzgerald was a Class A First Team All-State running back, rushing for 933 yards and 16 touchdowns his senior season, along with 27 receptions for 309 yards. 
In basketball, Fitzgerald was the Knight's leading scorer his senior year, with 381 points, and a team-high 17.3 points per game, while also shooting 58.3 percent from the field. 
On the baseball field, Fitzgerald shined. In his junior and senior seasons, Fitzgerald was named to the All-State Super Team, and was named a 1A Captain in 2019.
Fitzgerald was a key part of Newman Catholic 1A state title teams his eighth grade, sophomore, junior, and senior years, hitting .451, with an on-base percentage of .631, and a slugging percentage of 1.018 his senior year, with a team-high 16 home runs and 44 RBI. Fitzgerald now plays baseball at Kirkwood Community College, and has committed to Texas Christian University.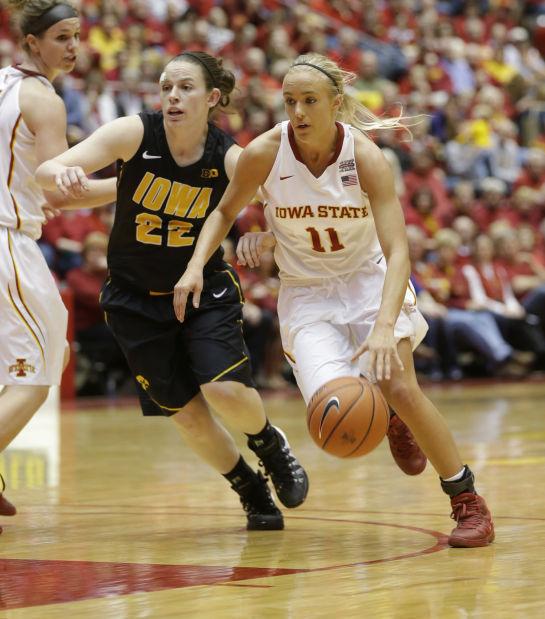 Jadda Buckley, Mason City
Buckley, who went on to play basketball at Iowa State, was a four-year starter at Mason City, and led the team in scoring each of her first three seasons.
Buckley averaged a team-high 14 points per game her senior season, along with 83 assists and 65 steals. Buckley led the Mohawks to the program's first three state tournament appearances. Buckely, along with teammates Courtney Rush and Mackenzie Meyer, led the Mohawks to a 21-4 record her senior year. 
In her three seasons at Iowa State, Buckley finished sixth in team history with 456 assists, and her 1,196 points were then good for 20th in Cyclone history. 
Buckley retired for basketball after her junior season at Iowa State.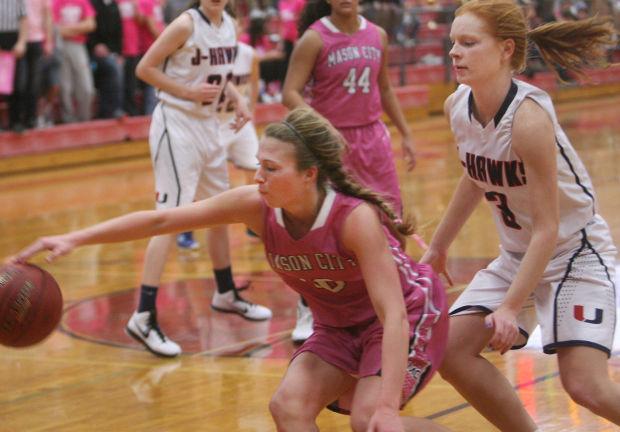 Mackenzie Meyer, Mason City
Mackenzie Meyer was one of the best basketball players in Mohawks history, and both went on to play basketball at the University of Iowa.  Mackenzie scored 1,589 points as a Mohawk, and her 491 points scored as a junior was 11th-best in the state. Mackenzie led the team in scoring in each of her final three seasons, was a three-time All-State selection, was named 2016 Iowa Miss Basketball, and led Mason City to the first 2016 state title, the first in program history.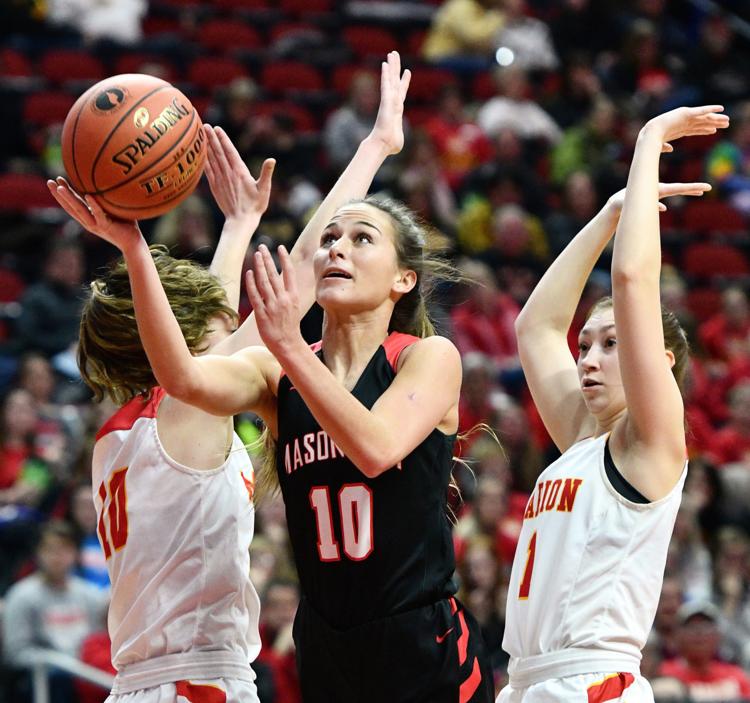 Megan Meyer, Mason City
Megan carved out quite a Mason City career of her own. Meyer was the team's leading scorer her sophomore, junior, and senior seasons, and was second on the team in scoring during the 2016 Mason City state title season. Meyer's name litters the school record book, as she holds the team record for 3-pointers in a season with 71, points in a season with 602, and is the program's all-time leading scorer, with 1,882 career points. She was a four-time All-State honoree, a three-time all-conference selection, and a two-time Globe Gazette Player of the Year.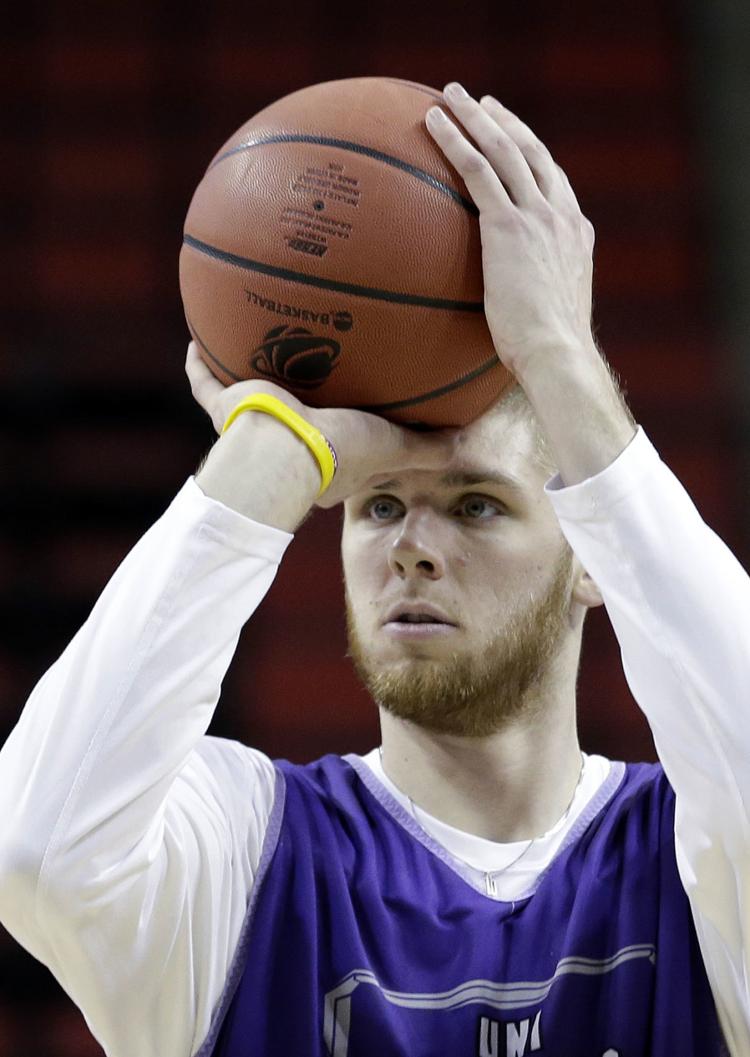 Seth Tuttle, West Fork
Tuttle finished his stellar high school career in 2011 with an undefeated season, and the first state basketball title in program history. In his four seasons as a Warhawk, Tuttle led the team to four straight conference titles. Tuttle led the team with 528 points his senior season, for an average of 19.6 points per game, while shooting 70 percent from the field. 
Following his graduation, Tuttle played basketball for the University of Northern Iowa, where he became the first freshman to ever lead the Missouri Valley Conference in field goal percentage. He also won the Freshman of the Year Award, and was named First Team all-conference. In his final season at UNI, Tuttle was named a national finalist for the Naismith College Player of the Year Award, as well as the John R. Wooden Award.
Tuttle signed with s. Oliver Baskets in 2015, a German professional club. For the past two seasons, he has played for Spirou Charleroi in the Belgian League.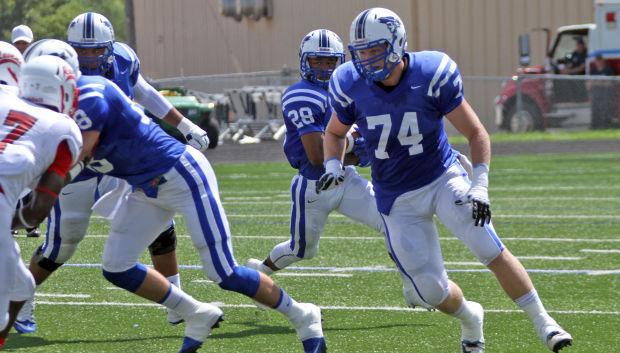 Chris Schleuger, West Hancock
As a running back for West Hancock, Schleuger rushed for 5,452 career rushing yards, the 15th-most in Iowa High School football history. His senior season, the big man from the tiny town of Wesley led the Eagles to the second round of the playoffs with 2,045 yards on the ground and 25 touchdowns. Following his high school career, Schleuger played football at Iowa Western Community College, where the team finished 11-1 and played in the national championship. In 2015, he started every game at UNI and was a left guard on a team with two 1,000 yard rushers.
Schleuger finished his college days at the University of Alabama at Birmingham. As a redshirt senior, Schleuger made 12 starts as a left guard and helped the team to an impressive 183.2 yards per game rushing average. 
Schleuger is currently a starting offensive tackle for the Montreal Allouettes in the Canadian Football League.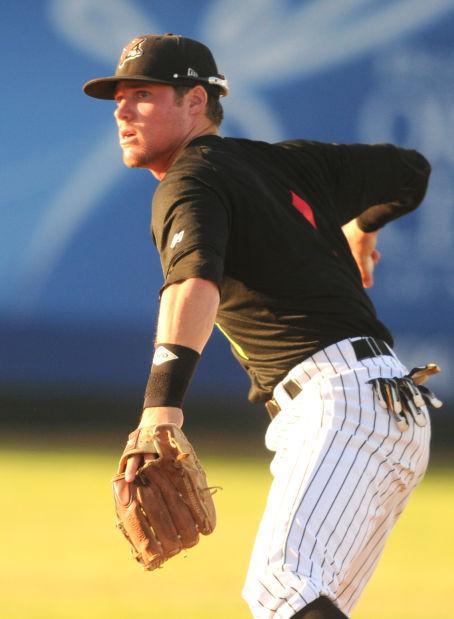 Jake Peter, Mason City
His senior season, Jake Peter was the Mohawks all-around best-player, leading the team with a .401 batting average, a .522 on-base percentage, and an .837 slugging percentage, along with a team-high 13 home runs and 43 RBI. Peter was also ace of the pitching staff, tallying up 60 strikeouts and a 2.45 ERA in 60 innings pitched. 
Peter led the program in hitting in each of his four seasons as a Mohawk, and holds the team single-season home run record with 13. Peter was named Iowa's player of the year in 2011, and earned First Team All-Conference, All-Area, and All-State honors his junior and senior season. In Peter's final two seasons in Mason City, the team went to back-to-back state tournaments, finishing as CIML champions and state-runner up in 2011. 
Peter continued his baseball career at Creighton, where he turned heads as the team's No. 3 hitter and hard-throwing closer. In his two seasons as Creighton, Peter finished an overall batting average of .325, a .392 on-base percentage and 72 RBI. On the mound, Peter had a 2.82 ERA with a .195 opponent batting average, and 11.9 strikeouts per nine innings. 
Peter was drafted by the Chicago White Sox following his junior year. Peter spent four seasons in the White Sox minor-league system before being traded to the Los Angeles Dodgers in 2018. In 2019, Peter hit . 199 in Triple-A Oklahoma City, slugging .352 with an OBP of .343, with seven home runs and 36 RBI in 92 games.
Ryan Leisure, Clear Lake
The Lions' wrestler was a three-time state champion, with a career high school record of 177-6. Leisure continued his wrestling career at Iowa State. He red-shirted his freshman season, and compiled a 19-9 record his sophomore year.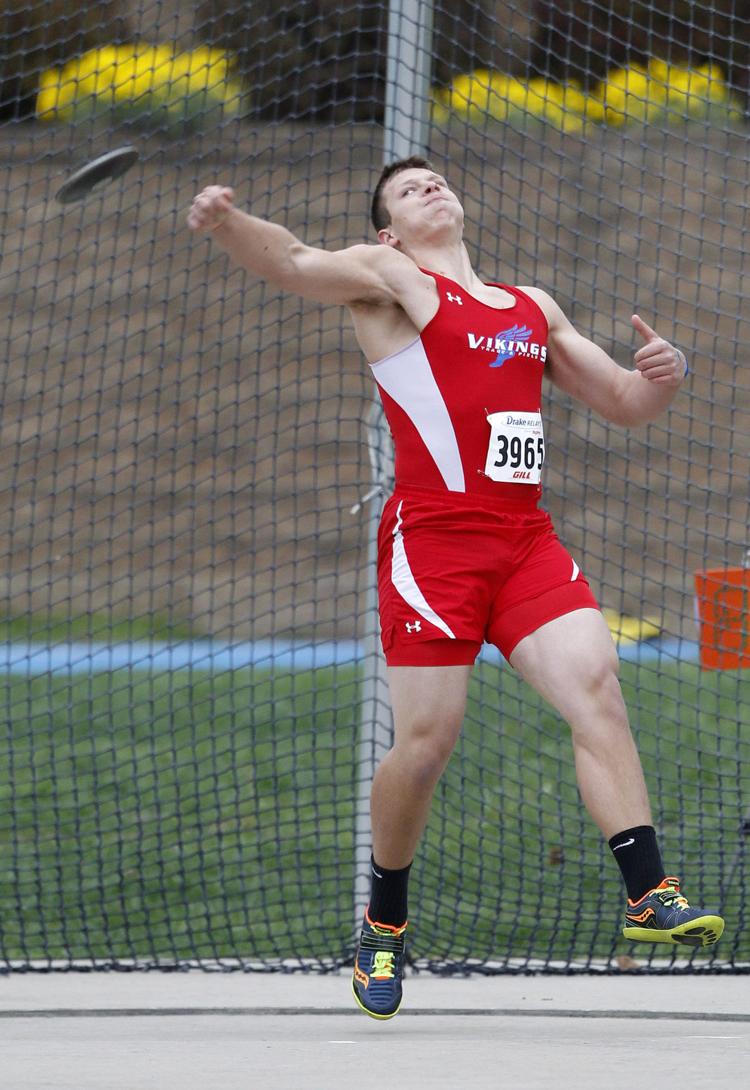 Tom Yezek, Northwood-Kensett
Yezek set the standard for discus throwers in the state of Iowa, setting a state meet record in 2016 with a throw of 197 feet, six inches, beating the previous mark by a full five feet. Yezek won Class 1A state titles in both his junior and senior years, and also won the 2016 Drake Relays. Yezek was named the Top of Iowa Conference Athlete of the Year in 2016, and finished the year ranked No. 9 in the country for the discus.
Yezek now competes at UNI. In 2018, he won the discus event at the Gibson Invite, with a mark of 52.35 meters.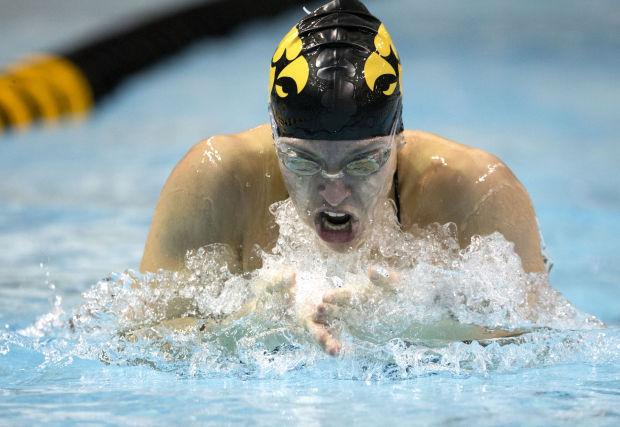 Emma Sougstad, Mason City
The 2013 Forest City grad had one of the most decorated swimming careers in program history. In her time at Mason City, Sougstad was an 11-time First Team All-State honoree, finishing as a second teamer three times. Sougstad was named an All-American in tge 100 fly, 200-medly relay and 200-free relay as a freshman, the 100 fly and 200 IM her junior year, and as a senior, was an All-American in 200 IM, 100 fly, 100 free, 50 free, and 100 breast. She finished as a state record holder in the 200 IM and 100 free, and holds school records in the 200-medley relay, 50 free, 100 free , 100 fly , 200 IM, 200 free relay and 400 free relay. Sougstad was also a state qualifying sprinter in track and field, and was a member of the district champion basketball team.
Sougstad continued her swimming career at the University of Iowa, where she set the school record in the 50 free , 100 breast, 200 breast, 100 fly, 200 IM, and was a member of the scholl record setting 200-free, 400-free , 200-medley, and 400-medley relay teams. She was a three-time NCAA qualifier, and was a 2016-2017 CSCAA First Team All-American in the 100 breast. Sougstad competed at the 2016 USA Olympic Trials in the 100-meter breaststroke, and was a Big Ten finalist in each of her four seasons as a Hawkeye.
She currently works as an assistant coach at the University of Iowa.
Taylor Twedt, West Fork
In 2009, freshman Taylor Twedt announced herself to the Iowa track community at the Drake Relays, and never looked back. In that April 2009 performance, Twedt placed second in the state in the high jump, with a mark of five feet, 9 1/4 inches. 
Twedt was a 16-time state medalist, and went on to compete at the University of Wisconsin.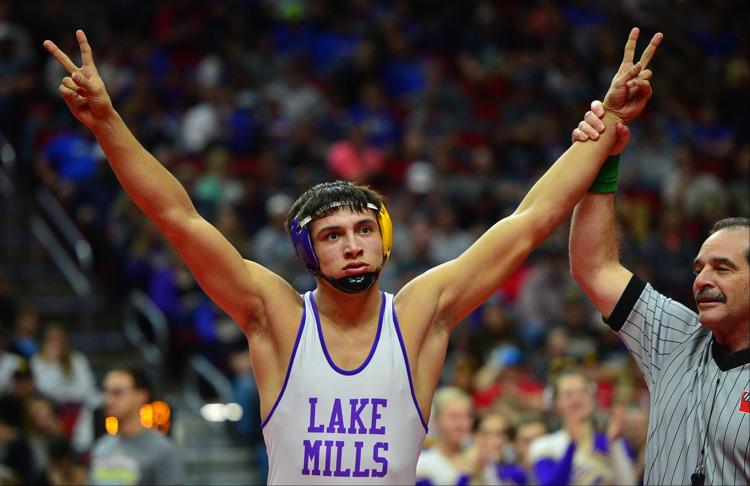 Slade Sifuentes, Lake Mills
Sifuentes shined on all over the Bulldogs' athletic program, but especially on the wrestling mat. Sifuentes was a two-time state wrestling champion, as well as a three-time conference champion. He was a second-team All-American and first-team All-District in football, and a three-time First-Team All-Conference in baseball. In track, he was a 2017 shuttle hurdle relay champion. 
Sifuentes was named the 2017 Globe Gazette Male Athlete of the Year, and went on to wrestle at Wartburg.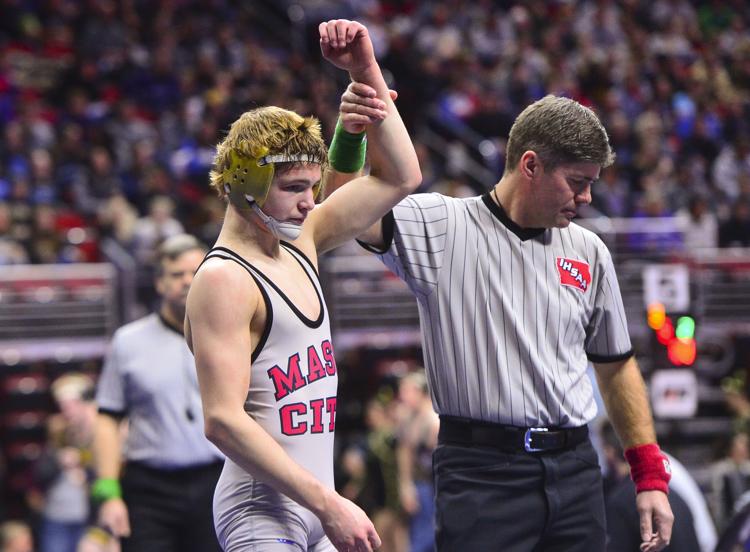 Cullan Schriever, Mason City
Schriever is a two-time state wrestling champion, and most likely would have been a three-time winner had he not gone down in last year's state semifinals with a shoulder injury. Schriever is one of the state's favorites to win the state title in the 120-pound division. He and twin brother Colby have signed on to wrestle at the University of Iowa.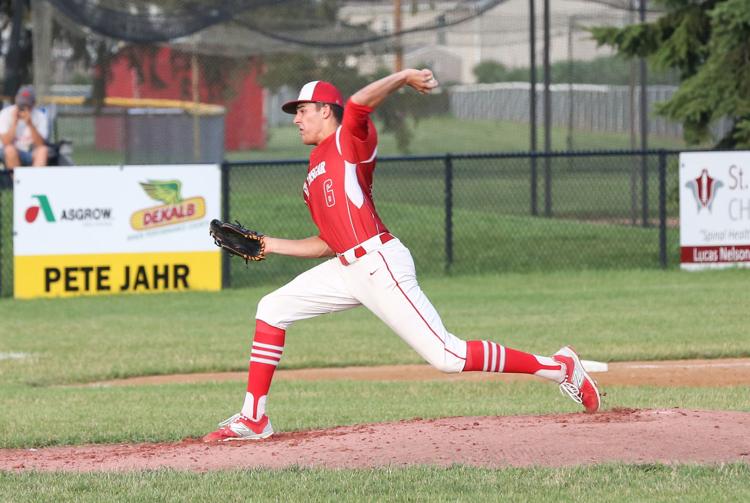 Collin Kramer, St. Ansgar
Kramer was an all-around force for the Saints' athletic program, earning all-state honors in football, basketball, and baseball. His senior season, Kramer passed for 772 yards as the Saints' quarterback, and rushed for 599 yards on the ground. In basketball, Kramer led the team in points, rebounds, assists, and blocks. In baseball, Kramer was named a Class 1A First Team player his junior and senior years. 
His senior season, Kramer pitched his way to a 12-0 record, with a 1.19 ERA, a .117 opponent batting average and 113 strikeout. At the plate, he hit .359, with an on-base percentage of .455, a slugging percentage of .466, with 31 RBI. 
Kramer now plays baseball at NIACC.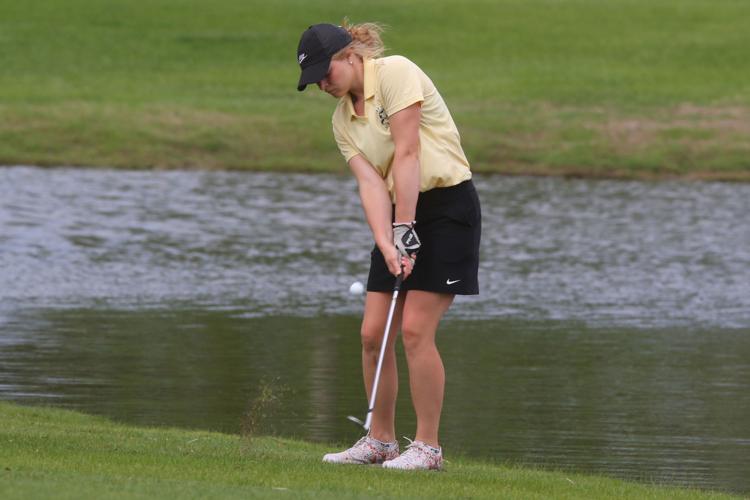 Emily Snelling, Clear Lake
Snelling was a three-time individual state champion in golf, and finished second in state her freshman year. In addition, she was a Iowa Newspaper Association First Team All-State selection in basketball, and a third-team pick by the Iowa Girls Coaches Association, as she averaged 19.4 points per game. Snelling was also a force on the volleyball court, finishing with a team-high 219 kills her senior season. 
Snelling is junior on the golf team at the University of Northern Iowa.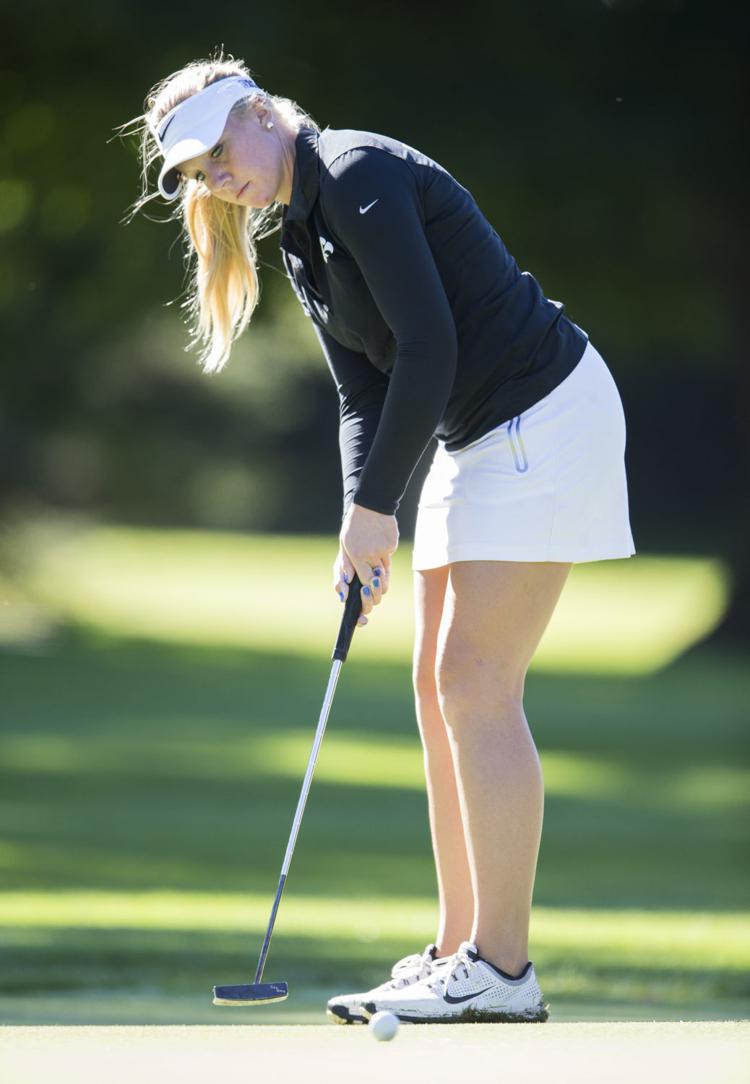 Jessie Sindlinger, Charles City
Sindlinger won four consecutive individual state golf titles, becoming only the second player to accomplish the feat, the first in over 50 years. She was named the 2013 Senior Girls Golf Athlete of the Year by the National High School Coaches Association. Sindlinger qualified for the 38th PGA Junior Championship in 2013. In her senior year, Sindlinger beat the second-place finisher by eight strokes, leading Charles City to its second state title in three years. She also conference and district titles as a freshman and a junior, along with a district title and conference runner-up as a sophomore. Sindlinger was the 2010 IWGA Junior Player of the Year, and helped lead team Iowa to a Four Staet Junior Girls Golf Championship in 2012, and earned medalist honors. As a volleyball player, Sindlinger led the Comets a state championship her senior season, and was a two-time all-state and all-conference selection.
Sindlinger went on to golf at the University of Iowa.
Be the first to know
Get local news delivered to your inbox!