A year ago, Kayden Ames was playing wide receiver for the West Fork football team's offense and Kellen Cameron was throwing the ball as the starting quarterback.
On Friday night in the rain, Ames threw for three touchdowns – one of them to Cameron – and rushed for one as the quarterback of the Warhawks in a 35-6 win over Newman Catholic. The two seniors are leading West Fork in 2020 after flip-flopping roles within the offense.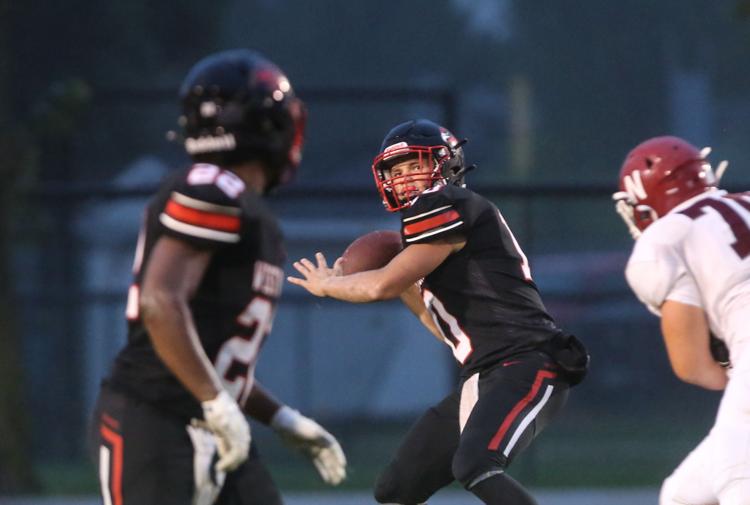 A lot can change in a year.
A new offensive coordinator joined the coaching staff in the offseason. With him came a new offensive system, which led to an open competition between Ames and Cameron at the quarterback spot.
"We just told them both let's see what happens," head coach James Perez said. "They came in and battled it out. We just let them know about a week before the first game what was going to happen and we just kind of went from there."
Ames earned the starting job and is now used as a dual-threat quarterback for an offense that scored five touchdowns in its second game of the season.
"I'm very excited," Ames said. "It's senior year and I thought 'might as well go for it.' Well, it's going alright so far."
After changing positions and losing the job as the starting quarterback, a player would have the right to be disappointed. Not Cameron.
In his first two seasons of high school, he played wide receiver. Going back to his roots, Cameron caught two passes for 69 yards and a touchdown in the victory over the Knights.
"I'm fine with it," Cameron said. "I get to catch the ball and go back to what I was starting with. I love it."
The Warhawks had no trouble with Newman Catholic, who were dealt a bad hand when they found out that starting sophomore quarterback and linebacker Max Burt wouldn't be able to play due to potential contact with someone who tested positive for COVID-19.
The Knights also struggled after the loss of two linemen to injuries. Newman Catholic, who is known for pounding the football, struggled to get things going without its normal cast of starters.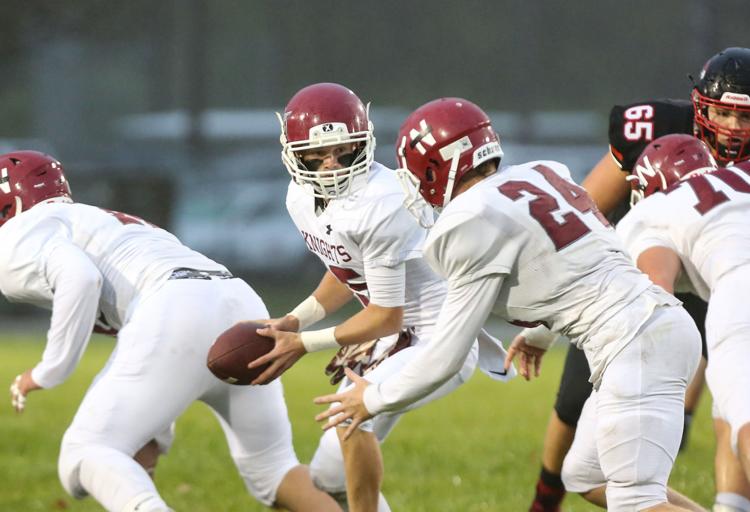 "Banged up throughout. We never had a full line through the night," head coach Rich McCardle said. "We still moved the ball well and did some things. We knew we really didn't have much of a chance to pass but we tried to throw a few in there, just to keep them honest."
West Fork scored the first points of the night when junior Ki Janssen scored on a 1-yard touchdown run at the end of the first quarter. The extra point was good and the Warhawks led 7-0.
Newman Catholic answered back when junior Jack Maznio scored on an 8-yard touchdown run. After a missed extra point, the Warhawks still led 7-6. That would be the first, and last, score of the night for Newman Catholic.
The Warhawks put up 28 straight points in the final three quarters. Ames took over the game and threw three touchdown passes – two to senior Ren Heimer, and one to Cameron. He also ran for one and caught an interception on defense.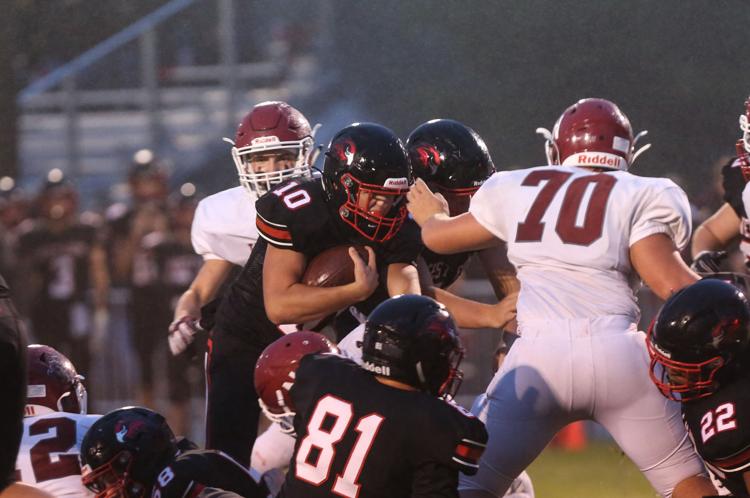 Speaking of defense, the Warhawks have given up just 13 points between their first two games of the season.
"Defensively, the kids are doing a great job, they're reading keys and doing things right," Perez said. "When we do things right and you work all week, great things happen. The kids are doing just a great job."
Armed with a dual-threat quarterback, weapons on offense and a stifling defense, things are looking up at West Fork.
"I think we're capable of a lot. Especially when we're on a roll like this," Ames said. "We're confident going into St. Ansgar next week. They're physical and we're going to have to play physical with them, but I feel very good."
West Fork improved to 2-0 with the win and play at St. Ansgar next Friday.
For Newman Catholic, even though a loss was marked into the schedule, the sky isn't falling. Newman Catholic still had a promising start and should return Burt and other starters soon.
"Just regroup, get the guys healthy. It's only one game," McCardle said. "Everybody's in the playoffs this year, but we're trying to make a nice shot at the district. We just take it one day at a time right now."
The Knights travel to North Butler next Friday.