The New York Times reported this morning that, as COVID-19 vaccination rates continue to decline and new variants circulate, scientists say the U.S. may not be able to reach herd immunity.
Many scientists are now predicting that rather than eradicating it, "the virus will most likely become a manageable threat that will continue to circulate in the United States for years to come, still causing hospitalizations and deaths but in much smaller numbers," Apoorva Madavilli writes. "The virus is here to stay, but vaccinating the most vulnerable may be enough to restore normalcy."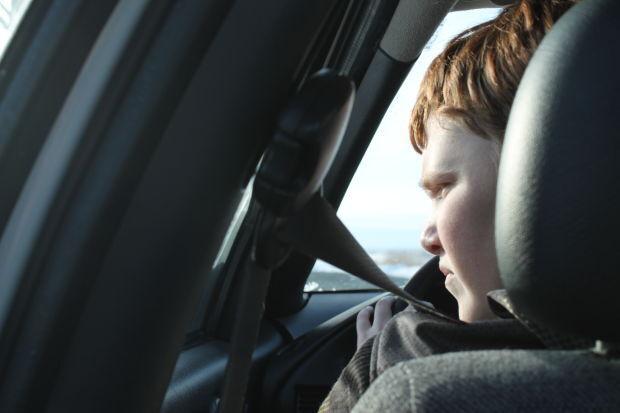 Charles City residents will soon have the chance to hit the ground running on their Fourth of July weekend with the return of the 19th Annual Charley Western Firecracker 5k along the Cedar River in town. 
The race takes place July 3.
There will be 11 different age groups for both men and women that span from 14-and-under all the way up to 60-and-over. Medals will go out to the top three finishers in each group.

Who taught you how to drive?
Iowa teenagers could learn how to drive from their parents, without any certified instruction, if Gov. Kim Reynolds approves legislation that is en route to her desk.
The proposal is being touted by supporters as parental choice. But across the state, driver's education teachers and driving instructors are suggesting Reynolds should pump the brakes on the bill. They say the proposal is dangerous and will put ill-equipped, young drivers on Iowa's roads.
"My concern is that we have parents who do a really great job," Miss Freeman, a teacher in the Mason City School District and an instructor with Streetsmart Drivers Education, said. "However, laws change, and the last time they've had driver's ed is when they were 16."

Mason City in cinema
Soon enough, North Iowa cinephiles can see some of their community in a wide-release motion picture.
Next Friday, May 7, the film "Silo" is hitting screens across the country. The rural drama, inspired by a 2014 NPR story, focuses on a teenager named Cody who gets trapped in a 50-foot grain silo and is fighting for his life.
Parts of the film were shot in an airport hangar at the Mason City Municipal Airport in 2018, and some set design was provided by the Sheffield-based Sukup Manufacturing, which makes grain bins. 

Road work ahead
Construction season in Mason City will be in full bloom next week when workers begin a four-stage construction project that will run through November.

Mason City strays
"The warmer weather and maybe people have their storm doors and screen doors open," she said. "Maybe people are out with their dogs for walks and they're getting away. It's that time of year where everyone is out and about."
Maximum cat capacity at the facility is 60-75 cats, and as of Friday, the Humane Society had 60.
Looking for a new furry friend? Now could be an opportune time.