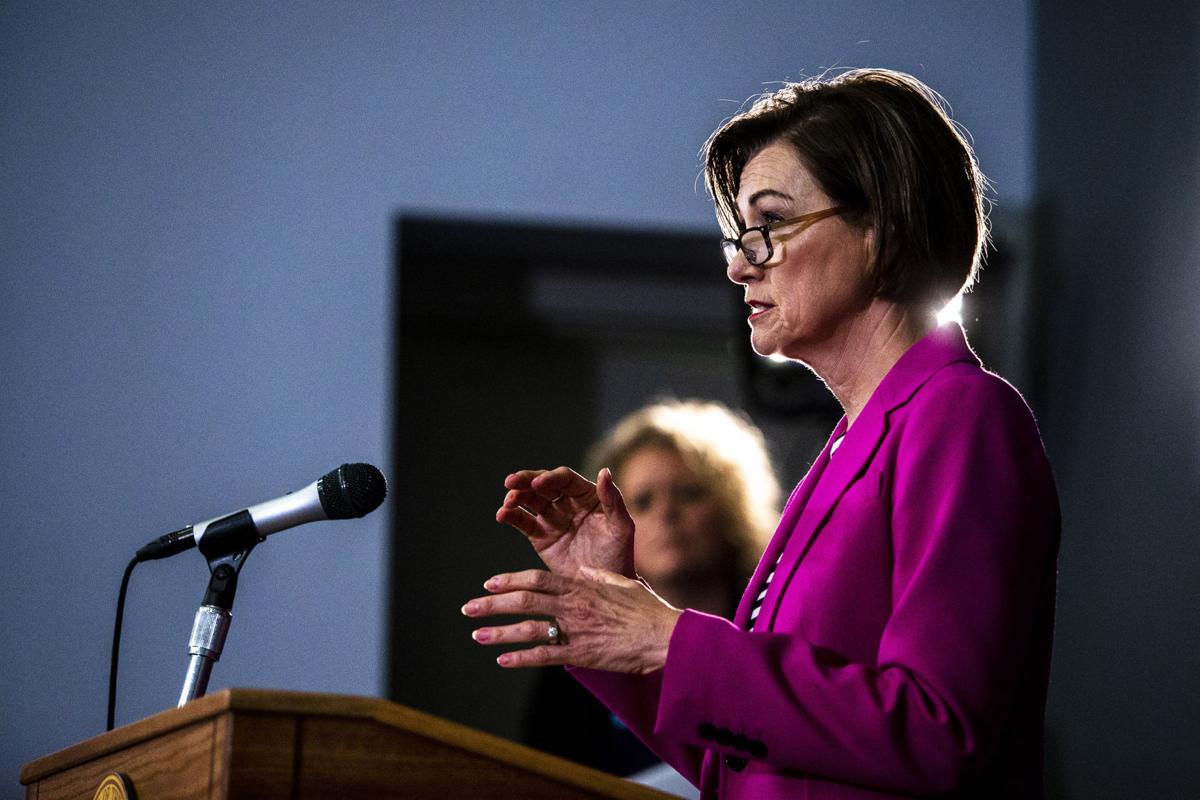 DES MOINES — Iowa Gov. Kim Reynolds on Wednesday announced the re-opening of some businesses in the 22 counties where the new coronavirus has been more active.
Reynolds' latest order in her phased-in approach of re-opening Iowa businesses matches the relaxed restrictions in those 22 counties to the previously relaxed restrictions in the state's other 77 counties.
In other words, starting Friday statewide, restaurants, fitness center, libraries, salons and barber shops, tanning facilities, and tattoo parlors may open.
Those businesses, however, must operate at 50 percent of their capacity and incorporate social distancing measures to ensure the safety of workers and customers.
Bars, casinos, movie theaters, amusement parks, swimming pools, and playgrounds remain closed at least through May 27.
Reynolds said she made the decision to re-open more businesses because Iowa's health care system is equipped to handle the virus' spread at its current rate, state public health officials are seeing a downward trend in new cases in most counties, and because expanded and targeted testing efforts by the state enables her administration to monitor and address virus activity.
"These positive signs give me confidence that we're on the right path and we're ready to take additional steps forward," Reynolds said Wednesday during her daily briefing on the state's response to the global pandemic.
Reynolds made the announcement on a day when the number of deaths in Iowa related to COVID-19 continued to climb. The state public health department on Wednesday confirmed 17 new COVID-related deaths, making this the deadliest seven-day stretch since the virus first was confirmed in Iowa in early March.
The state has averaged 12.4 deaths over the past seven days. That average does not include the high-water mark of 19 deaths reported on May 5.
Reynolds and a state public health department spokeswoman said deaths are a "lagging indicator," meaning typically the most severe effects of the virus do not display until seven to eight days after being diagnosed.
The state on Wednesday also reported 388 Iowans are hospitalized due to the virus, 36 of which were admitted in the past 24 hours.