Tying on a 1/16th-ounce jig head, I made a short cast toward the waist deep, submerged vegetation. As soon as the jig hit bottom, I began twitching the lure across the sandy bottom. On the third cast, my retrieve was suddenly interrupted by a solid tug. I set the hook. The contest began.
The fish felt solid, and for the first minute or so, it held its ground; sternly refusing my invitation to move toward the surface. By the time another minute ticked by, the fish's resistance had begun to ebb. The contest ended as I obtained a firm grip on what turned out to be a plump 16-inch walleye – a quick and rewarding kickoff to the day's outing.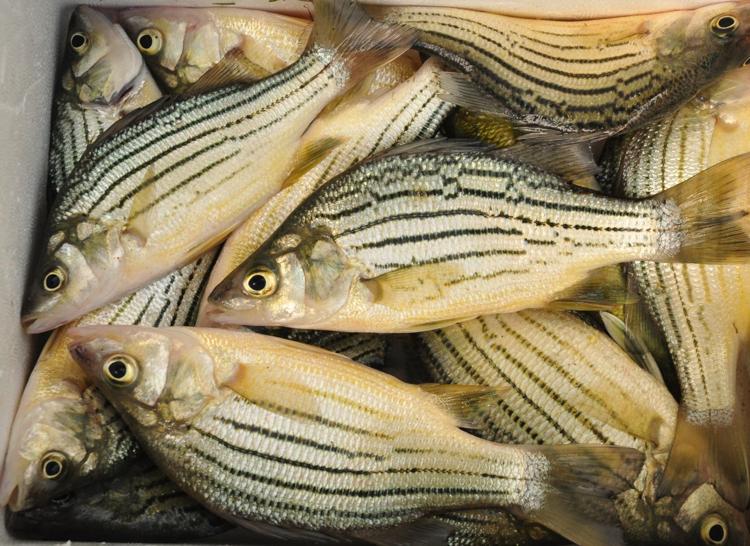 The fun was just beginning. Cautiously proceeding, I continued working the cover's edge. A few casts later, my line was still dropping when I felt a powerful jolt at the end of the rod. There was no need to set the hook. The fish had already taken care of that detail when it crashed the jig.
In sharp to contrast to the walleye already in hand, this shallow water brawler had no intention of hugging the bottom. Instead, it angled up and away, leaving the vicinity in a zig-zagging path of explosive energy. When I attempted to stall the retreat, the ultra-light rod tip bent double as additional line zipped from the reel. Feeling the pressure but still exhibiting no apparent desire to surrender, the fish changed direction and made another turbo-charged bid for freedom; this time coming straight back at me. Crossing inches to my left, the line left a watery rooster tail as the fish rocketed past. Although I had yet to catch a glimpse of my scaly opponent, there was no doubt as to its identity. There is only one species that moves with such erratic speed and agility. The famed yellow bass was the only possibility.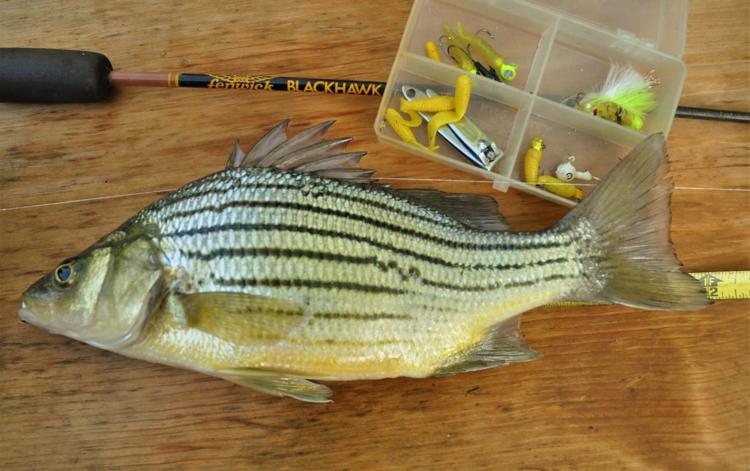 Following its fourth run, the scaly scrapper finally began to tire. When it passed again, I was at last able to detect the striped and silvery flash that is the distinctive trademark of a fighting yellow bass. Measuring 10 3/4-inches, the hefty yellow was a welcome addition to the morning's catch. Continuing to work the cover, I added another legal [14-inch] walleye and several more adult yellow bass to my take. Following a single hour of fishing, I left the lake with enough fillets to provide us with two good meals – an exhilarating reminder that Clear Lake is a truly amazing natural resource.
Commonly referred to as "stripers," yellow bass rank as one of Clear Lake's most popular sportfish. It's been that way for a long long while. During the 1930s Great Depression, there were weeks when cash-strapped bread winners relied on catches of yellow bass to feed their families.
You have free articles remaining.
During the 1950s, Clear Lake's now vanished, full-service fishing resorts largely depended on voracious schools of "stripers" to keep summer tourists smiling. Perhaps no cycle is more memorable than what occurred at Clear Lake during 1977 and 1978 when astonishing numbers of 10 to 12-inch yellows roamed the shallows. Catches were out of sight and Clear Lake's largest recorded yellow bass – a 12 ½-inch, 1 lb. 5 oz. brawler – was taken in May of 1978.
Unfortunately, the lake suffered a catastrophic winter fish kill a few months later and angler success for yellow bass [and all other fish species] went down the tubes.
There are times when the species' abundance becomes a two-edged sword. Prolific beyond measure, yellow bass are prone to overpopulate; producing year classes containing hundreds of thousands of overcrowded, stunted fish that succumb to disease or old age before ever attaining angler acceptability. Spectacular die offs of yellow bass occurred at Clear Lake in 1968 and 1993. In 1968, the lake's bathtub ring of dead yellows attracted cleanup crews consisting of thousands of scavenging gulls. When gulls failed to appear during the '93 die off, the City of Clear Lake paid to have putrefying fish removed from public beaches prior to the commencement of Fourth of July festivities.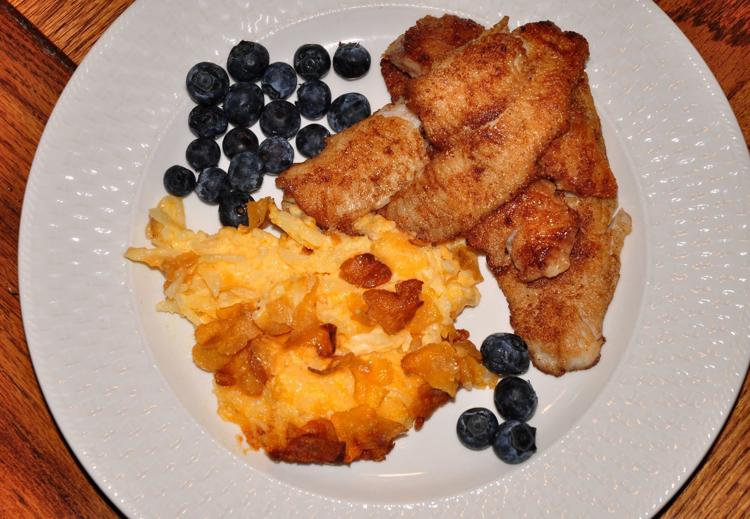 Fortunately, such out of balance population events are rare at Clear Lake. For the most part, yellow bass remain a valuable resource; providing forage for walleyes and other predator fish while simultaneously providing anglers with high intensity action. Given ample forage, yellow bass exhibit impressive growth rates. Most reach four inches by the end of their first growing season and may reach 10 inches by their fourth birthday. Much to the dismay of admiring anglers, boom cycles are often short lived with few fish living beyond their fourth or fifth years.
No single species can stay on top forever. There's a familiar saying among stock market investors, "What goes up must come down." That same logic applies to fisheries. And although yellow bass continue to provide fast-paced recreation at Clear Lake, overall numbers are on a downhill slide. During 2016, the open water harvest dropped to an estimated 127,500. The harvest further declined to 97,000 in 2017, the last year numbers are available.
According to DNR Fisheries Biologist Scott Grummer, the ongoing decline comes as no surprise. Clear Lake's yellow bass population is currently dominated by older adults – the kind of scrappers anglers love to catch. Unfortunately, those same fish are at or near the end of their life cycle. What's different now is that there are very few young fish coming to take their place. Although anglers are still catching good numbers of ten to eleven-inch adults, the overall decline will continue until the next large year class is established.
"As yellow bass numbers continue to decline, something is going to fill the void," says Grummer. "We're already seeing an increase in the surveyed numbers of yellow perch, crappie, and sunfish. It's a continuing natural cycle as species compete for dominance. I think yellow perch might end up coming out on top with populations similar to what we saw during the 1980s when perch were the lake's most abundant panfish."