Iowa's five segment, 35-day spring turkey season concluded May 16. According to data obtained through the Department of Natural Resources' harvest reporting system, a total of 11,680 wild turkeys were bagged during 2021, a decrease of nearly three thousand birds from last year's harvest of 14,614 turkeys.
Turkeys were bagged in 98 of Iowa's 99 counties during 2021. A total of 411 turkeys were reported from Clayton county – the highest number tallied for a single county. No turkeys were reported from Grundy county.
In North Central Iowa, all counties reported a modest to significant decrease over 2020. In Cerro Gordo county, a total of 129 turkeys were reported this spring compared to 135 in 2020. In Winnebago county, 58 gobblers were taken in 2021; compared to 67 in 2020. A total of 29 wild turkeys were harvested in Hancock county, compared to 43 during 2020.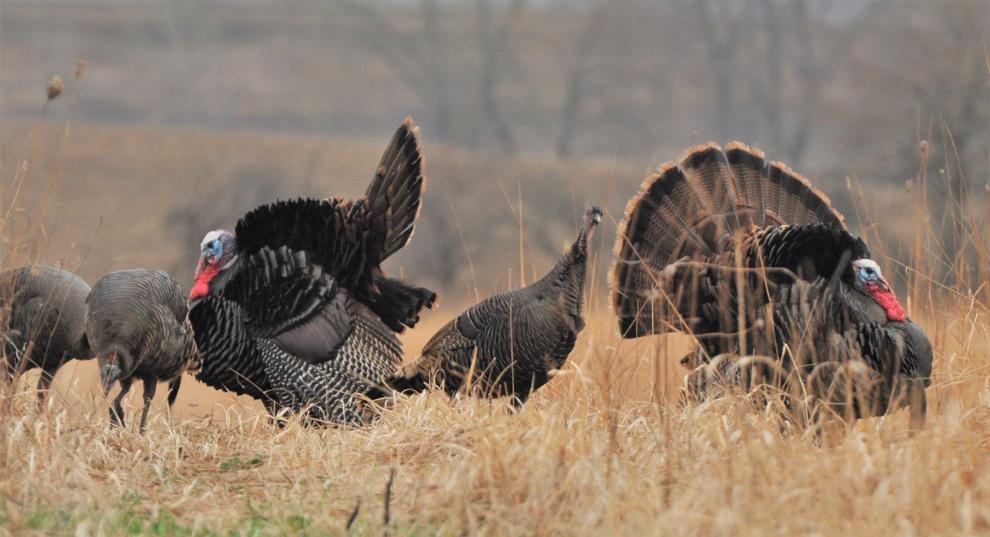 Following 2020's record book turkey harvest, the decline in this year's spring hunt comes as no surprise. As COVID-19 lockdowns began to grip the country last spring, a lot of unemployed Iowans suddenly had time on their hands. For many, spending time in the out-of-doors seemed a better option than endless days of sitting at home. Since turkey hunting is a solitary [physically distanced] form of outdoor recreation, more people – including many first timers -- hunted turkeys for more hours during more days than in previous years resulting in a dramatically increased bag. According to DNR Conservation Officers, hunting pressure -- especially on public areas -- was unprecedented during the 2020 turkey seasons. This year's spring seasons appeared to signal a return to normal.
"If you don't like the Iowa weather; wait five minutes and it will change."

-Well known saying