I must admit that I was a bit apprehensive when I learned that Chuck had moved into the neighborhood. I'd heard about his kind. The damage they caused. The never-ending stress and turmoil they created.
Most were tales concerning uprooted flower beds or brazen attacks on ripening garden plots. Stuff like that. But I'd also heard of more alarming activities. Like the relentless tunnel digging and the irreparable damage those excavations inflicted on concrete floors and foundations. The list goes on.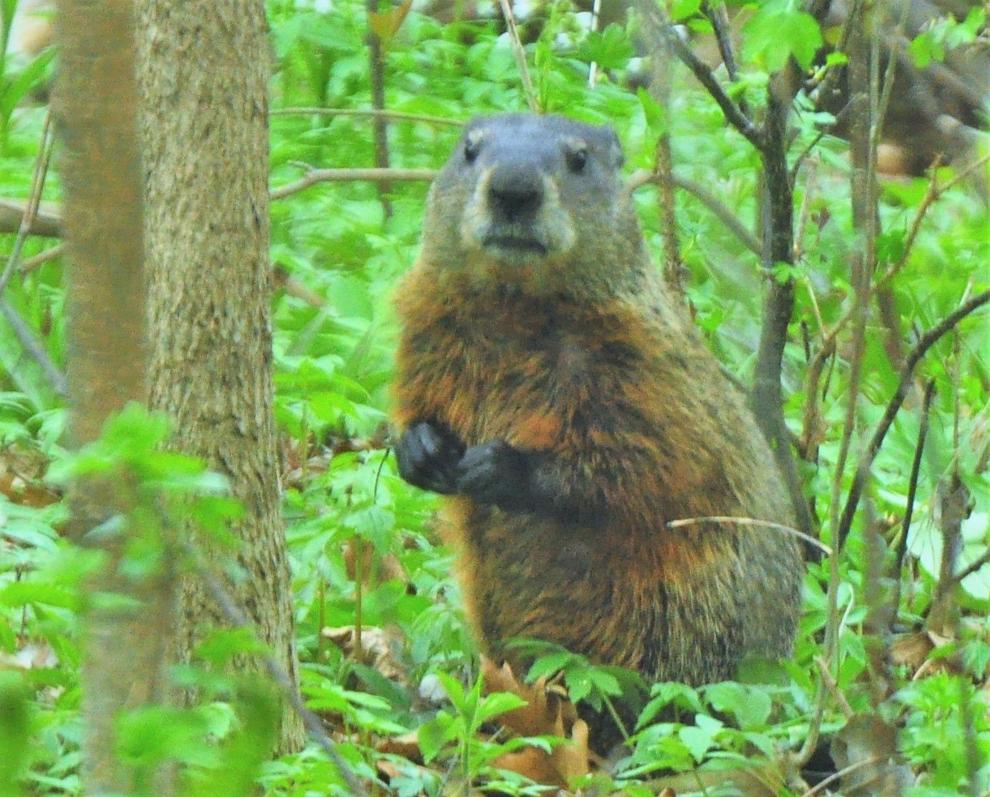 Not wanting to rush to judgment, I decided to remain objective and give Chuck the benefit of a doubt. It was a good call. Chuck's been around for two years now and, as far as I'm concerned, he's been a good neighbor.
If you hadn't already guessed, Chuck is a groundhog. In case you've never been introduced, groundhogs -- commonly known as woodchucks -- are oversized members of the squirrel clan. More than any other member of this extensive family, groundhogs have long been the subject of folklore, tradition, movie, and legend. One of the most familiar is the observance Groundhog Day. Originating in Pennsylvania during the 1880's, Groundhog Day is celebrated each year on Feb. 2. According to legend, Feb. 2 is the day a woodchuck wakes from hibernation and emerges from its burrow. If a sleepy "chuck" sees its shadow and returns to the burrow, there will be six more weeks of winter. No shadow, and spring is just around the corner.
Although Groundhog Day is celebrated in both the U.S. and Canada, nowhere do the festivities soar to greater heights than at Punxsutawney, Pennsylvania, the tradition's original home. Crowds exceeding 30,000 visitors annually gather to watch as Punxsutawney Phil -- a chubby, real live groundhog and official community mascot -- emerges from his den to predict when winter will end.
But the fun isn't necessarily restricted to a one-day celebration. In the hilarious box office comedy, "Groundhog Day," a cynical TV weatherman, played by Bill Murray, finds himself reliving the same day over and over after being sent to location at Punxsutawney. And let's not forget the famous tongue twister, "How much wood would a woodchuck chuck if a woodchuck could chuck wood?" Although there are multiple verses to this familiar ditty, the first line is usually all it takes to twist your tongue. Put your linguistic skills to the test by doing three or four rapid repetitions of this opening line. Made you laugh, didn't it? Laughing is good. Maybe woodchucks aren't quite as bad as some folks think.
Although I've never seen a woodchuck chuck wood, I have seen them dig. When it comes to earth moving, a groundhog is a highly motivated, four-wheel-drive force of nature. Excavations typically include entrance and exit tunnels leading to and from a central den. If abandoned, burrows are quickly reoccupied by red fox, coyotes, raccoons, and a host of other warm and cold-blooded wildlife species.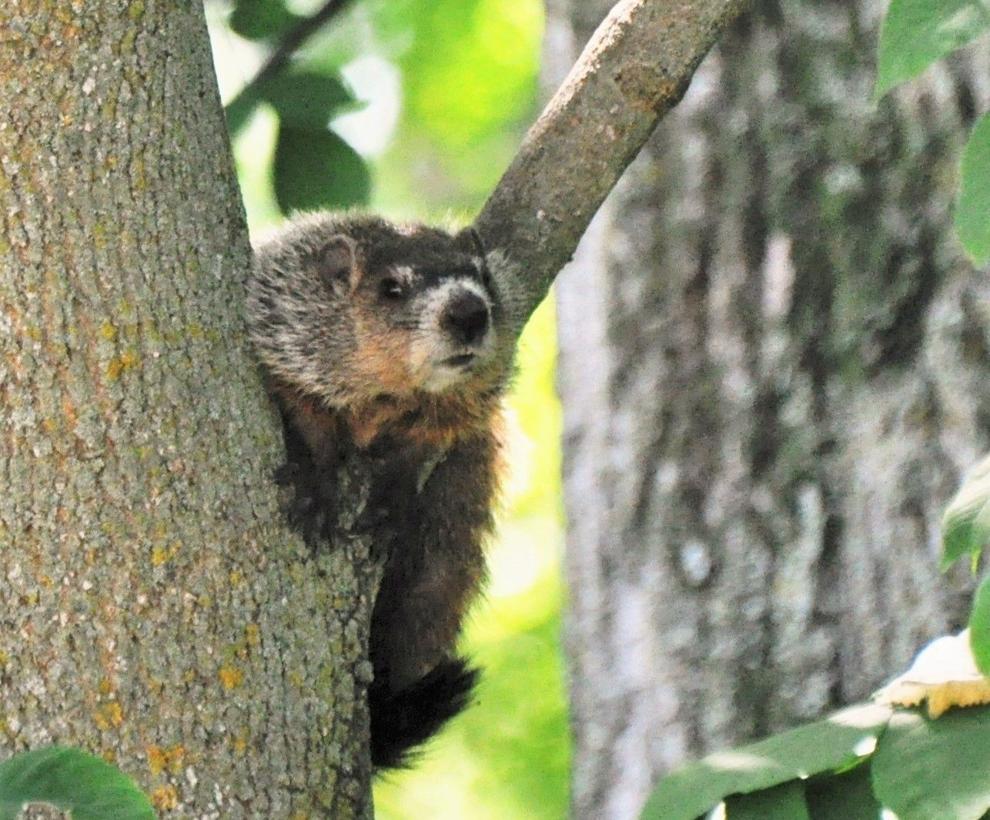 Woodchucks are voracious vegetarians, a trait which often puts them at odds with commercial vegetable producers and backyard gardeners. Most folks are surprised to learn that groundhogs are also excellent swimmers as well as capable tree climbers. People are even more surprised to learn that woodchucks make excellent table fare. I was unaware of this fact until the day Al Hancock brought a crock pot full of "mystery meat" to the Clear Lake Fish Hatchery where we both worked.
"You gotta try this," said Hancock. I did. The meat was tender, dark, and pleasingly aromatic. Above all, it was absolutely melt-in-your-mouth delicious. My best guess was that it might be a prime cut of slow cooked beef. But then Al Hancock was not the sort of guy who would be bringing a domestic entree to pass around at the office.
"OK, I give up. What is it," I asked.
"Woodchuck," Hancock grinned. "Good, isn't it?"
In reality, the meat was beyond good; it was just plain incredible. That was the one and only time that I've eaten a groundhog but, years later, I still think about how wonderfully flavorful that meat was. I thought about it as recently as this morning, in fact, when I spotted Chuck gathering some leafy vegetation from a corner of the yard.
But there is no need, of course, for Chuck to worry about my intentions. As I've already mentioned, he's been a good neighbor so far. But should he suddenly develop an acute appetite for fresh carrots or other garden produce, I may be forced to rethink our relationship. Push the envelope too far, and Chuck just could find himself invited to dinner – if you get my drift.
"If you don't like the Iowa weather; wait five minutes and it will change."

-Well known saying