As ice fishing season gets closer, I'm making noting bodies of water that I hope to return to this year. It's been my good fortune to have experienced memorable ice fishing in many locations, and it can be difficult to get to all of those locations in a limited amount of time. With that in mind, following are three places that will be at the top of my return-to list.
Big Stone Lake lies on the Minnesota/South Dakota border near the town of Ortonville. Big Stone is billed as "Minnesota's Hottest Perch Lake," and from what I've seen on recent trips, it certainly must be considered one of the Midwest's best perch fisheries. Big Stone also has good supplies of walleyes, and the largemouth bass and bluegill populations are growing at an impressive rate.
The perch here keep moving, so if you want to be successful at catching them, you need to keep moving also. On my last ice-fishing trip to Big Stone we used Banana Bug jigs tipped with waxworms or small minnows effectively. The perch get finicky on any body of water, and small-bodied jigs are what it takes to put them on the ice. To learn more about this outstanding perch fishery, go to bigstonelake.com.
My first ice-fishing trip ever was to Clear Lake in North Central Iowa. That was a long time ago. Since that time, two things have changed regarding ice-fishing on Clear Lake, and I'm glad for both. The equipment is so much better, and so is the fishing.
Yellow bass have become a popular target on this 3,600-acre body of water. Yellows are abundant, they like to get caught, and they're great on the table. Anglers from as far away as Canada to the north and Texas to the south visit Clear Lake regularly to get in on the yellow bass action.
You have free articles remaining.
Yellow bass also like to roam. Keep on the move to keep on the action. Vexilar sonar units with their super-sensitivity are necessary if you want to be successful. They will reveal if yellows are present. If fish aren't present, keep moving: You'll know when you find them. Tiny spoons are yellow bass killers. In addition to yellow bass, walleyes, crappies, perch, even the occasional channel catfish and musky make an appearance. Check Clear Lake out at clearlakeiowa.com.
Another favorite year 'round spot of mine is the Alexandria area of Minnesota. Alexandria is just off I-94 between the Twin Cities and Fargo, and it offers lots of lakes that offer lots of fishing opportunities. Some lakes are better for panfish, some provide a better walleye opportunity. The area offers outstanding options for entertainment, lodging, and all the other factors that make the it a fun place to visit.
I've probably chased crappies the most during the winter season in this area. The bite at dusk is often the best, and a two inch minnow hooked lightly through the back under a sixteenth ounce Forage Minnow Jig has fooled lots of slab crappies. I prefer to fish this set-up under a slip-bobber. Again, your sonar unit can be invaluable. Keep an eye on it to see what depth the crappies are running at, then set the bobber so your bait is about a foot above the fish. Learn more about the fishing and other opportunities that this area provides at explorealex.com or alexandriamn.org.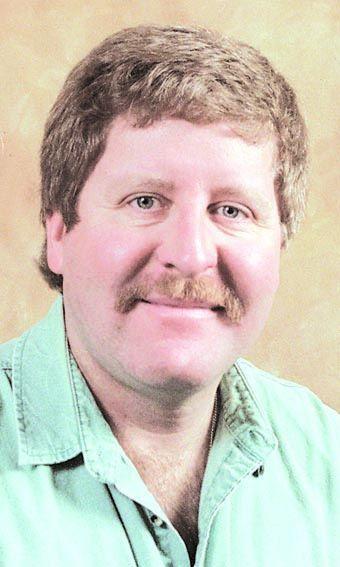 There are many other outstanding places to go fishing in the ice-fishing region and a limited number of days to explore them. This year, I hope to visit many of those, but I know that I'll have to make choices where I go, and when that happens, the three locations just mentioned will be at the top of my list.
What a Globe Gazette News+ membership can do for you:
A deeper examination of local issues than you'll find anywhere else.
Two products in one – not everything that's in the print edition of the Globe Gazette is on our website, and not everything on our website is in the print edition.
Access to newspapers.com archives dating back two years.
The ability to carry your local news with you and receive alerts instantly as news unfolds.
Advertising that frequently gets you deals you won't find anywhere else.