Racism reared its ugly head last week during a Northeast Iowa Conference game prep baseball game between Waverly-Shell Rock and visiting Charles City.
In accounts corroborated by Charles City school officials, outfielder Jeremiah Chapman was taunted by a fan (or fans) yelling, "Get back to the fields!" "You're only here because of George Floyd," "Colin" (former NFL star Colin Kaepernick), and "Trump 2020."
Both Charles City and WSR officials subsequently issued the obligatory sensitivity statements now too commonplace after Iowa prep games when African-American or Latino students are subjected to bigotry.
"We make no excuses, because there are none," the WSR statement read. "We do, however, wish to make a sincere apology to the Charles City school district and community and, in particular, the young man."
It added, "We can't undo what's been done. But we are using this as a learning experience for the responsible party and, we hope, for many others in our schools and communities."
The Charles City school district called the bigotry "unacceptable."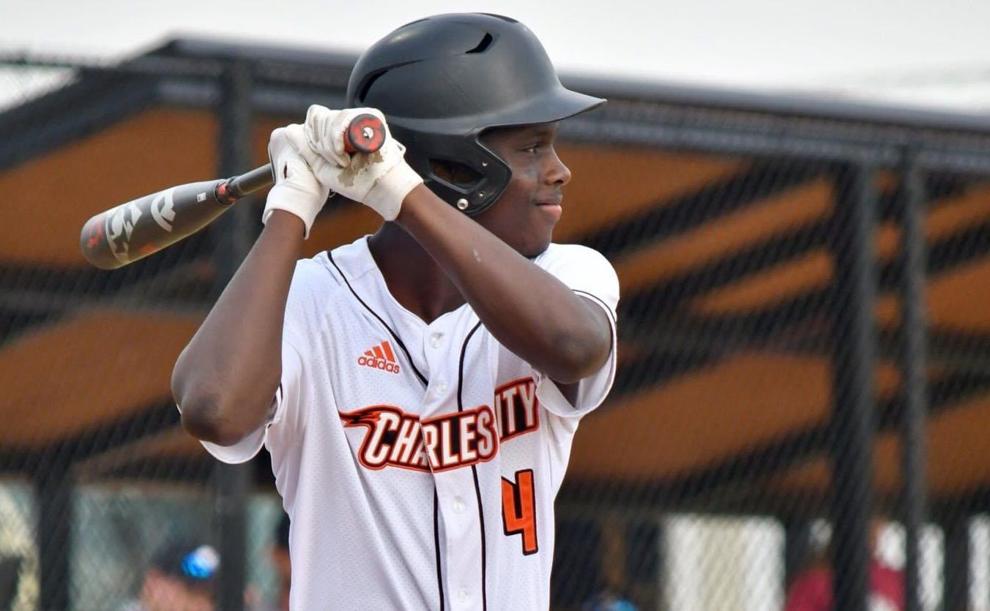 "Our students must know we have their backs regardless of the circumstances and that we are fighting shoulder to shoulder with them to end oppression and to create the world that we know is possible. Our state and nation needs (sic) to know that our thoughts, words, and actions matter. We must do better. We must be better."
Alas, adults need to do better the moment bigotry raises its ugly head.
As the Courier's Amie Rivers reported, a well-meaning umpire talked to Chapman between innings, asking him if he wanted to stop the game.
"Chapman shook his head and kept playing, swallowing his emotion until the ride home," she wrote.
"It hurt a lot," Chapman said. "I didn't try to show it during the game, because I didn't want to seem like a punk."
That burden shouldn't have been placed on any kid's shoulders. Adults needed to step up, halting the game until any offending fan was banished, pending a forfeit.
Many precedents in sports exist with players, fans, teams and organizations being more proactive when dealing with bigotry.
A heartwarming story in baseball lore — although its authenticity is suspect —involved a simple gesture muting racial taunts.
Jackie Robinson — the Brooklyn Dodgers' second baseman and the first African-American in Major League Baseball — was being harassed by bigots in Cincinnati on May 13, 1947. The Dodgers' All-Star shortstop Pee Wee Reese, a Southerner from Kentucky, quieted the crowd by casually walking over to Robinson and putting his arm around his shoulder in a show of support.
During a recent soccer match in Munster, Germany, a fan made monkey noises directed at an opposition player from Ghana. Outraged spectators yelled, "Nazis out." The fan was evicted and arrested.
During a basketball game last season between visiting Tennessee and Auburn, a taunt of "Go back to Uruguay, this is America," was directed at Tennessee freshman guard Santiago Vescovi.
The fan, an Auburn student, received a lifetime ban to all university sports events.
A Utah Jazz fan was banned for life after directing racial taunts at the Houston Rockets' Russell Westbrook. The NBA now has a "zero-tolerance policy" for "non-basketball" insults toward players, resulting in immediate eviction.
Four fans were evicted from a hockey game between the Chicago Blackhawks and visiting Washington Capitals after yelling "basketball, basketball, basketball" at an African-American player for the Capitals.
Kansas State University football players threatened a boycott following a racially insensitive tweet by a student last month.
Coach Chris Klieman — a Columbus High and University of Northern Iowa graduate — backed his players, writing, "Racism is NOT welcome at KSTATE now or in the future. ... I am excited to help every player unite for the solution NOW, so that we can come together stronger than ever. Black Lives Matter."
KSU President Richard Myers promptly stated, "We will continue to listen and develop actions based on the many voices in our community."
Passive statements of support don't cut it anymore. We do not choose our race or nationality, but need to co-exist as members of the human family. Apologies must yield to penalties imposed because — as parents tell children — actions have consequences.
Iowa prep sports officials must lay down the law, imposing penalties for anyone breaking the basic boundaries of civility from eviction to forfeiture.
The fan(s) demeaning Jeremiah Chapman — or any individual of another race or nationality — need to put themselves in their target's shoes. They may believe they were born superior because of lighter pigmentation, but their actions make it clear who the lesser person really is.