Many of you know I grew up in a rural small town – a town with a great sense of pride and community involvement where kids grew up free to play outdoors; where our community, business and church leaders were our mentors; and where many a deal in our surrounding farm areas was made with integrity and a simple handshake. As the years have gone by, those who have remained in my little hometown and others like it have been challenged to identify opportunities to keep our rural communities vibrant and attractive to the next generation of residents.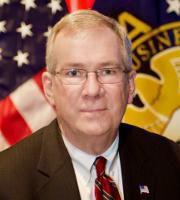 At the U.S. Small Business Administration, we embrace the opportunity to elevate rural economies through entrepreneurship and small business support. That is why the SBA teamed up with the USDA over the last year to empower rural America through our Rural Strong initiative. Since the rural initiative began in the Region 7 states of Kansas, Nebraska, Missouri and Iowa, our employees have visited 175 rural communities and traveled as far as 450 miles from their district offices to meet with lenders and business people. Having attended many Rural Strong events myself, I can tell you the scenery enjoyed along the way and the authenticity of the people I have met made the journeys meaningful to me.
More importantly, our Rural Strong presentations already show signs of being effective. In one of our district office territories, known primarily for their loans in urban areas, almost half of their loans in the last fiscal year have been in rural counties. In another more rural SBA district, 96 of their last 127 SBA-backed loans were made in rural counties and almost half of another states' federal small business contracting dollars have gone to rural small businesses. A number of lenders in rural areas have reactivated or signed up for SBA lending programs, meaning they are ready for serious entrepreneurial discussions.
Most of our Rural Strong events are well received and attract 20 to 30 people. Our largest presentation was to the 350 attendees at the Iowa Rural Summit. Cindy O'Loughlin, Missouri State Senator from the 18th District, was quoted as saying, "This rural strong event in Macon (Missouri) is the best meeting I've ever attended." Community leaders have contacted our district offices to express their appreciation that the SBA remembered their area. Our growing, positive reputation has led the Economic Development Agency of the U.S. Department of Commerce to request us at their outreach events as well.
During the Rural Strong meetings, we present all of the help available to individuals from all of the federal agencies that lend to or help small businesses with contracting. Further, we educate rural communities about access to technical assistance, capital, exporting resources, Historically Underutilized Business Zones (HUBZones) and what being designated an Opportunity Zone can mean for their growth. We let the area lenders know that the SBA is also offering fee relief on SBA-guaranteed 7(a) loans up to $150,000 in rural counties and we let the people in the community know that if their hometown lenders are unable to fund loans at this time, they can shop their business plans to lenders nationwide through SBA's Lender Match program online.
Like most things in life, we can't do it alone. It takes all of us to invest in the communities that define our nation and many of our shared values. By investing in rural small businesses, we invest in growing our local and national economy and contribute to strengthening the global economy. And most importantly, we invest in our neighbors living the American Dream.
Tom Salisbury is the regional administrator of the U.S. Small Business Administration Region VII, which covers Missouri, Kansas, Iowa and Nebraska. He previously worked as the small-business liaison for U.S. Sen. Roy Blunt and in lending for UMB Bank. Salisbury can be reached at thomas.salisbury@sba.gov.
Catch the latest in Opinion
Get opinion pieces, letters and editorials sent directly to your inbox weekly!