Our country is off the map. We are sailing in treacherous, uncharted waters that the American Republic has no positive outcome engaging.
Only an apolitical study of our history and getting back on the map given to us by a rebellious cohort of old white guys back in 1776 and 1787 can save us from ourselves today in 2019.
And yet, this will not and cannot happen in this age of demonization of where we come from. The denial of history along with the denial of the altruistic intentions of our founders have split us into a union of nothing.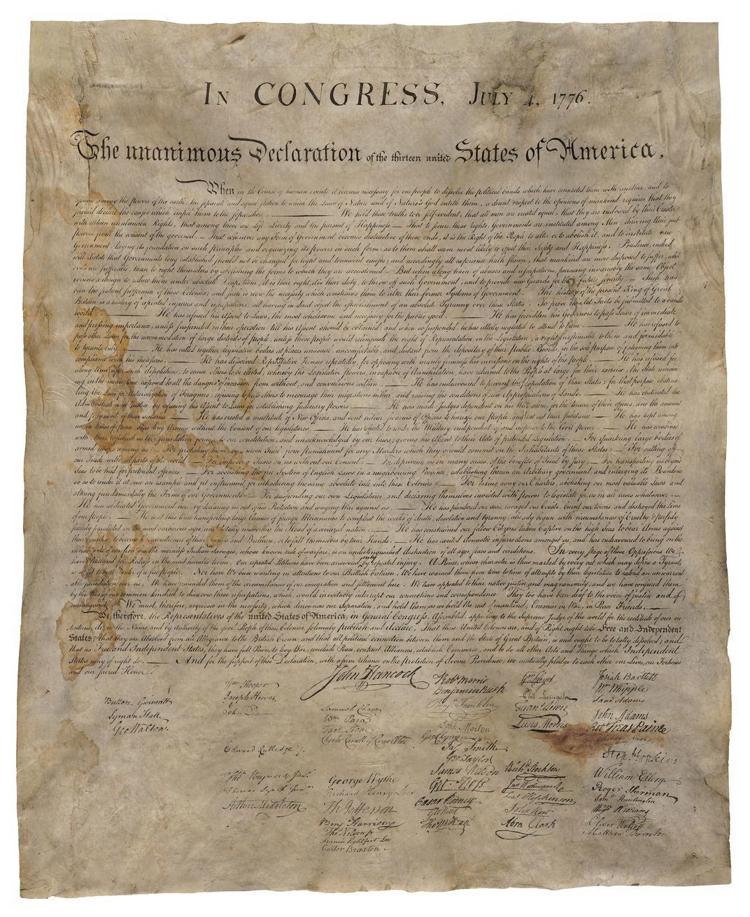 Only through a deeper understanding of the true meaning of the words given to us within our most revered documents and writings can we be guided forward to survive as a nation.
"We hold these truths to be self evident, that all men are created equal ……."
Who among you think that those words were intended in 1776 at the moment of it being put to ink, to be a declaration that this nation had at that moment achieved a destination of perfection in every American's mind for all times?
For this nation to overcome the chaos of today, we must understand that those words are a roadmap for us to be inspired to get better every single day of this government's life. Not a statement that our founders believed, with arrogance, that America's work was done and we were infinitely perfect, for all times, with the printing of their words.
How did we get so far off course?
This outcome occurs when history is denied and diminished.
If you are sucked in by politicians who are trying to capitalize on victimizing you ask them what they are doing for this country.