On behalf of all of the justices of the Iowa Supreme Court, I would like to thank the Forest City community for the warm welcome we received during our visit to hold court in the beautiful new Boman Fine Arts Center on the evening of April 2.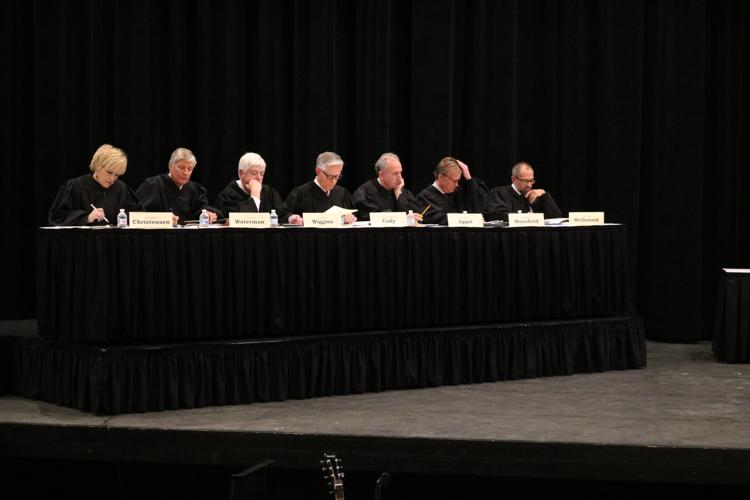 After the oral arguments, we had the opportunity to meet many Winnebago and Hancock County residents during the public reception in the auditorium lobby looking out over the Waldorf campus. The individual conversations were enjoyable and enlightening. We were particularly pleased with the number of students who watched the oral arguments and stayed for the reception. It was rewarding to see their keen interest in all facets of our government.
FOREST CITY | The residents of North Iowa and Forest City had the rare opportunity to hear t…
You have free articles remaining.
The morning following oral arguments, I visited Lake Mills High School. I talked with students about our responsibilities on the supreme court, the Iowa court system, careers in the law, and answered the many questions they had about the judicial branch of government.
 First, let me begin this article by expressing the historic highlight of our government. I …
While I was at Lake Mills High School, my fellow justices visited Forest City, Hampton-Dumont, Mason City, and Newman Catholic high schools. On the afternoon before the oral arguments, justices visited Clear Lake and Garner-Hayfield-Ventura high schools. All of us found the students to be very engaged and interested in the law. The students asked questions that displayed a strong understanding of our legal system. By these visits, we hope to foster understanding about the role of the courts within our constitutional democracy.
Chief Justice Mark Cady, Iowa Supreme Court