What happened to our country? All these demonstrations!!
In the event of President Biden agreeing to a nuclear deal with Iran or North Korea, he should not repeat the mistake of the first Iran deal: …
After watching with anguish, the images from the Jan. 6 degenerative white supremacist attack on the United States Capitol, I read and listene…
Are we done now, everyone? Is this FINALLY going to be where the line is drawn regarding Trump? Are people finally willing to admit that what …
So, when BLM rallies have people burn businesses and churches, hit police with cinder blocks, assault people, barricade police in their statio…
A note to the US Congress:
This past year many groups have claimed to be essential to be treated ahead of many others.
After five years of Trump rallies and over 33,000 lies and sleazy rhetoric, am I the only person who wasn't surprised on Jan. 6? I organized m…
Alas for my country. How long must we be at each others' throats? Be so divided?
Mitch McConnell is clueless. He needs to be marched off to a nursing home. 
"On June 16, 2015, Donald J. Trump began his adventure of being the best con artist there ever was."
"There are too few people shouting 'the emperor has no clothes!' and even fewer looking to determine if that is true."
Our president single handedly stopped the decades-long effort by liberals to legislate through the courts the unconstitutional policies that t…
The reason I'm writing to you is to get as many people vaccinated as quickly as possible in Mason City and north central Iowa.
He's dying, you know. He's 59. Pretty young, really. My brother is dying and now he doesn't have his doctor. He doesn't have Dr. Haganman.
I was so confused, disheartened, embarrassed, and downright angry to read that Kim Reynolds was upset that she did not get the opportunity to …
Thank you to Dalena Barz and the entire team at Alpha Media for producing the Light Up the Night event. Thanks also to the sponsors and the ma…
When I grew up on a farm in Mitchell County, I took for granted the delicious clean water that came from our well. A lot has changed in the 70…
I worked for Dr. Haganman from the first day he walked in the door. He is the most compassionate/hard-working person I've had the pleasure to …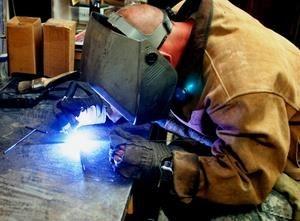 J & J Machining, Welding & Fabricating
In response to Tracy Smith's letter published Dec. 6 in the Globe-Gazette, it is appropriate for Christians to gather at times of crisis. The …
My deepest condolences to the Gil Bovard family on the loss of an extraordinary American, and human being. He lived an amazing life. Many, man…
Never before has a sitting American president challenged election results after losing by a landslide. The states' electoral votes were exactl…
Dr. Haganman has been a huge part of this community for as long as I can remember. Earlier this year my mother in law had a major health issue…
Pray for insistent church-goers
To everyone gathering for in-person worship:
To the Mitchell County Regional Health Center Board,