Some people seems to be concerned about socialism, they should be scared of fascism. Fascism is ownership of government by an individual, by a…
I would like to respond to the article "Small-scale farming is doable on small acreage" published on May 31. What Becky is doing on her farm i…
League of Women Voters of Iowa believes that a democratic government depends upon the informed and active participation of citizens in governm…
This is an exciting time in Iowa. The weather is getting warmer, restrictions are being eased on businesses all around us, and people are look…
This is in response to Steve Epperly's letter in the Sunday, May 31 edition of the Globe.
As children, we are so impressionable. We watch verbals and nonverbals from our parents, peers, coworkers, relatives, neighbors, and friends. …
This year has turned our world upside down. With the pandemic, economic uncertainty, divisiveness, and social injustice bombarding us daily, i…
Dear Amy Cooper (the woman who tried to get a black man arrested in New York for telling her to keep her dog on a leash): If you say that you'…
Trump did little to nothing to prevent COVID-19 from entering and spreading in the U.S.
I agree with Ed Gunderson's letter in the May 17 edition of the Globe Gazette concerning the lack of North Iowa news on KIMT news.
I met Beth Enright in 1990 when working on the 1992 update of the City Comprehensive Plan. She was the secretary in the City Planning Departme…
Because the Dems in Washington created a Goliath with millions before the filing deadline, Admiral Mike Franken entered the senate primary as …
Democrats have four candidates to choose from in their Senate primary. The winner will try to defeat Senator Joni Ernst in November. Admiral M…
As a lifelong Iowa, I have been presented with choosing between exposure to a deadly virus or the destruction of our economy because our state…
Congressman Steve King has served our district well since he was first elected. He has been everything he promised to be – and more!
As Memorial Day approaches people will remember and visit the cemeteries with thoughts of loved ones and families who they cherished.
As Iowa businesses begin to slowly reopen, we at First Security are considering the pros and cons of this decision for our bank lobbies. We kn…
My name is Lynette Feenstra. My husband is Randy Feenstra, conservative Republican candidate for Congress. Today, I'm asking for you to consid…
NSB Bank will reopen Tuesday of next week (May 26). We do this with the expectation that our employees and customers will be protected to the …
Since the onset of the coronavirus, we've seen increased recognition for invisible, yet critical, jobs in our society that keep our lives movi…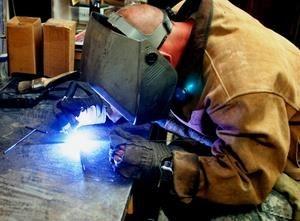 J & J Machining, Welding & Fabricating
I'll make it short and simple. Yes, it is true that KIMT puts your faith in Rochester way too much, not Mason City. Yes, they should equal out…
If indeed the true story about U.S. pork is that our processing capacity is short, export needs must be met even if there is not enough proces…
Does anyone else think that KIMT-TV airing Gov. Wahl at 2 p.m. every day (triplicating the identical KAAL-TV and KTTC-TV broadcasts) instead o…
On May 12, 2020, the Mason City Noon Lions Club celebrate the centennial anniversary of our charter. While our celebration has been postponed …
It's currently wild turkey season in Iowa and hunters are seeing signs of a promising hunting season. There are a few weeks left of wild turke…
It is beginning to become more clear all the time who the enemy is. Is it COVID-19?
With the primary coming up June 2, I want to lift up Jeremy Taylor for the US House of Representatives in the 4th District. I fully endorse hi…