Anyone on Medicare beware of Medicare for all.
With the start of a new legislative session, I am calling on Iowa legislators to change the "Invasion of Privacy" code in Iowa to better prote…
A response to Russell McAfee's letter:
Let's face it, 2019 was a challenging year across agriculture. From trade disputes, to an extremely changeling weather year, it's safe to say …
In response to Julie Stewart Ziesman (Waukee):
As the New Year approaches let's take a moment to reflect on the Iowans who endured the extreme weather fluctuations due to the consequences o…
I write this letter specifically about the killing of babies in America.
I am a life-long resident of Mason City and own my own home. I hope to retire and spend my Golden days right here, and this is one of the reas…
Impeachment ... everyone should be embarrassed and ashamed and pray this ends quickly finding our President innocent as he is. I'll tell you why.
Mason City has an excellent animal shelter and there are many healthy, beautiful animals waiting for their furever homes.
In case you forgot what happened to our public money in 2016:
"North Iowa's 10 most wanted," the headlines read with pictures posted of the all too familiar pictures of recidivist offenders.
So why do you think that Trump did not obstruct Congress? The executive branch was instructed by Trump not to release any subpoenaed documents…
 If Iowa Democrats were concerned the national party has become too heavy-handed in this presidential primary, last week's news did nothing to…
Before the ratification of the 19th Amendment, which granted women's right to vote on Aug. 26, 1920, many small steps led to women's suffrage …
Nearly a decade ago, 63% of Iowans voted in favor of a constitutional amendment to create the Natural Resources and Outdoor Recreation Trust F…
The historic signing of the Paris Climate Agreement should unite Americans but instead under the failed leadership of the Trump administration…
Heard recently that Congress is preparing to pass legislation that would guarantee 12 weeks of annual "Paid Family Leave" for government emplo…
Last month we honored our veterans. However there is an ongoing war here at home: ending the high veteran suicide rate. Today 17 veterans comm…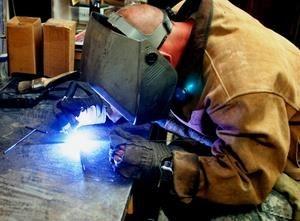 J & J Machining, Welding & Fabricating
What are the Governor and the GOP Legislature NOT going to do to IPERS and all Iowa's Public Servants this year?
During my time in the Iowa legislature I have met officials from across our state. I know people who remind me of the DC swamp and politicians…
During my time in high school, I have been a member of my school's Gay-Straight Alliance (GSA) and I have had the opportunity to meet and coll…
As we pause to give thanks at this time of year, I am awed at the generosity of North Central Iowa and the willingness to make our communities…
My husband and I (both retired teachers) don't regularly get the Globe Gazette, but we picked one up on Thanksgiving so that we could see the …
I've talked with people in the area and have seen myself – Chicago and Detroit people are recruited to Iowa and easily receive welfare money a…
I read that the Weather Channel wades into climate change (Oct. 23, 2019).