One of the four ways President Trump has delivered freedom and prosperity was to expand energy exploration. For the first time in over 70 year…
No matter what your ethnicity, religious/non-religious affiliation or where on this beautiful planet you live, we all have many things in comm…
Please Don't Take Away Trick or Treat.
Senator Ernst is up for re-election. Looking at her voting record as state senator, I noticed she voted against loans for small Iowa businesse…
I am so proud to be supporting AnnMarie Legler as the next Cerro Gordo County recorder. With her 8 years in the recorder's office, she has the…
"Climate change and its consequences are obvious and are worsening."
"Simon is running for the Republican seat in the Iowa Lower House of Representatives in District 53."
"Every rational person knew Mexico wasn't going to pay billions for a wall it didn't want."
"When I read the initial article regarding the Northwood-Kensett poster by Jodie Bachtle and the decision to not use it as a fund raiser, citi…
"Please take a moment to recognize that this is Childhood Cancer Awareness month and help in whatever way you can. Go gold for the kids."
"The November 3 volume is hardly an issue for USPS."
"It is very troubling for me to see the lines becoming dangerously blurred between these unique, individual bodies."
"Mitchell County is wisely utilizing the wind farm TIFs in part on affordable housing projects."
Democrats blame Republicans for anything, everything
Some of us might very well agree that the ONLY thing Congress has accomplished these past four years was to make sure that the "other side" di…
Was very interesting to read the Sept. 2 guest column by former Globe editor Mr. Buttweiler. He started out by setting the stage to make us be…
I don't know how many Americans could want our beloved country to become a Russian-like country, run by a dictator. We will no longer be a dem…
Sweet it would be if Democratic leaders honored their party name.
Regarding your article, "Trump Goes on the Defense," you cited the AP as having confirmed many anonymous sources.
We all have opinions on the election and here is mine. President Trump did not make America great. He is tearing us apart with his divisive an…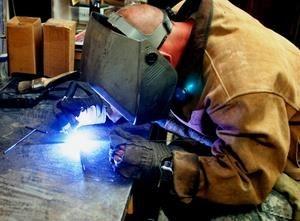 J & J Machining, Welding & Fabricating
Senator Joni Ernst has once again let Iowans down. She has been taking a meaningless victory lap for claiming she could get relief aid to Iowa…
I find it ironic to say the least, the Globe Gazette would publish a clearly Democrat-biased commentary by Joe Buttweiler, a self-proclaimed I…
Trump signs appear to be staying put! Biden signs are disappearing in a flash!
Fourth District Republicans, it's time to come together. The primaries have concluded, and we now have a new nominee. With this nominee, we ga…
In July, the Mitchell County Board of Supervisors passed a massive Urban Renewal update that included 56 new turbines from the Turtle Creek Wi…
I'd like to nominate for the first two statues in the Garden of American Heroes, two American icons who made one after another heroic move, se…
Mr. President, I recognize your concerns for ANTIFA and BLM violence. I share your disdain. If the government doesn't bring this thuggery beha…