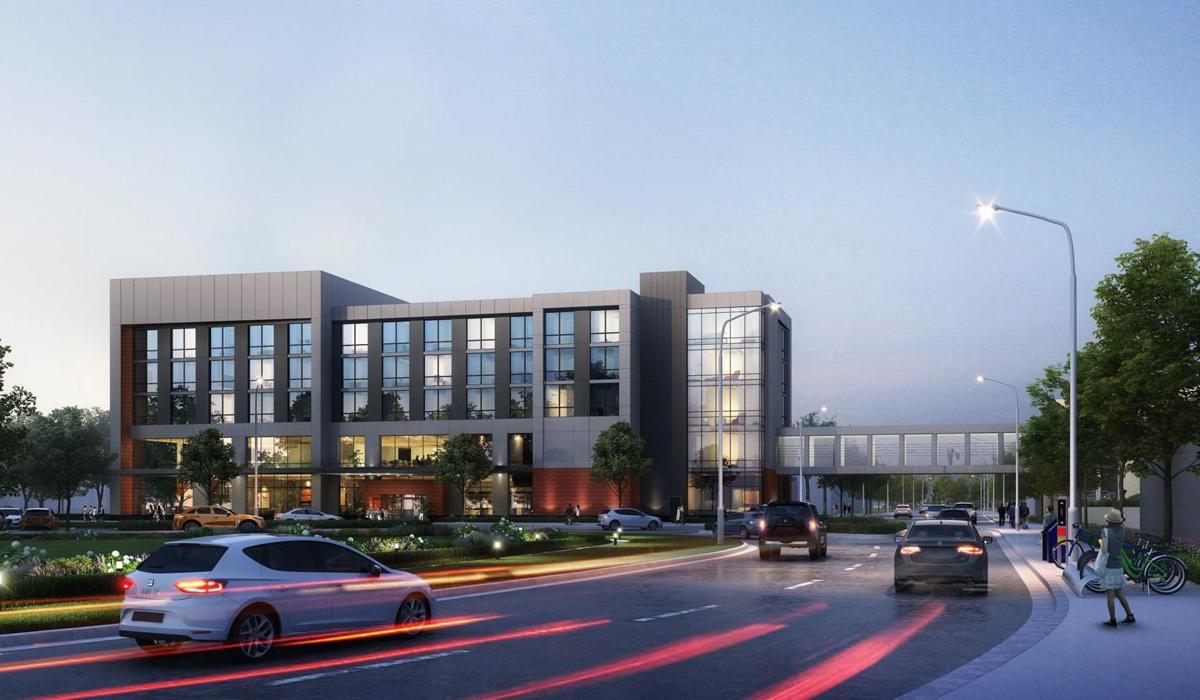 On June 14, the city announced that it had inked a deal – pending final city council approval – with developer Gatehouse Mason City LLC to construct a hotel, skywalk and conference center.
The deal totals $24 million and includes benchmarks for the developer. The hotel needs to have a minimum of 95 rooms. Gatehouse must spend at least $600,000 for convention center improvements to Music Man Square (including $150,000 for new attractions and features). The hotel's ballroom has to be able to hold 700 people. Gatehouse must employ a minimum of 20 full-time equivalent employees for the term of its agreement with the city.
The city must do its part as well. It will sell 2-3 acres of land that is currently a parking lot near Southbridge Mall for the hotel to Gatehouse for $1. Gatehouse will receive an $8.7 million hotel grant, of which $1 million will be for pre-construction costs. The city will bond no more than $16.125 million for improvements to the proposed skywalk connecting the hotel to Music Man Square (and the previously noted hotel grant). It will rebate 50% of any local hotel motel taxes to Gatehouse once the hotel opens.
But there are no guarantees. The city council set a public hearing date for late July while it waits a mandated 30 days for other potential offers to come in. Any offer must be demonstrably better than Gatehouse's for the city to switch.
And of course, Gatehouse must still find investors in the project. While the developer has a track record of delivering on a number of different types of hotels and conference centers, Mason City has challenges that cannot be either overlooked or minimized. Those include a desperate need for a larger skilled workforce, investment in improving the city's aging housing stock and continuing existing hard work on revitalizing its downtown.
That's why we're glad that Councilor Joshua Masson didn't shy away from asking some tough questions last week when the deal hit the council. He hammered home the point that the city stands to lose $1 million should the deal fall through. He also asked what made the latest deal with Gatehouse better, and he really didn't get an answer.
Masson reflects the cautious optimism we feel about this project. There's really never been much of a debate that a new hotel near the mall would be a benefit to the city and its tourists. More than half a million dollars injected into the Music Man Center – including better marketing the space as a conference facility – is also a boon.
But in their passion to complete this project, let's hope the city leaders don't forget there are plenty of other needs worth addressing.
Mayor Bill Schickel spoke of rehabilitating and beautifying the Willow Creek area just south of downtown. There is a plan for that has been sitting on the city's shelves for years – we hope that gets increased attention this year.
The city's 2019-2023 Capital Improvement Program is also loaded with worthwhile projects, including the continued development of the High Line Trails, $1.5 million of streets rehabilitation each year for the next four years, and reconstruction of Hwy. 122. The list includes more than $100 million in projects.
Those are important, too. 
We're sure the city can multitask and work simultaneously on big, flashy deals like Renaissance and more mundanities like trail development, roadwork and workforce development.
But it never hurts to offer up a gentle reminder from time to time, either. 
Local editorials represent the opinion of the Globe Gazette editorial board, which consists of Publisher Samuel Gett, Editor Jaci Smith and Regional Editor Jim Cross. Contact the board or send letters to news@globegazette.com.