It's a great weekend to remember that you're part of something bigger.
In Mason City, we're again celebrating all things musical -- and Meredith Willson -- with the North Iowa Band Festival.
The first band festival was held in 1928 in observance of Mason City's 75th anniversary, according to the history written by former Globe reporter, John Skipper. Five local high school bands joined the Mason City High School band to provide music for the anniversary celebration.
Eight years later, the Iowa Bandmasters Association held its annual meeting in Mason City and the festival was revived. The success of the 1936 Band Festival prompted organizers and other citizens to plan a similar event the following year. Thus, in 1937, the second successive festival was held, the third overall ... and a tradition was born, one that in the next half-century was to include the likes of Meredith Willson and the cast of a Hollywood movie, and thousands upon thousands of high school musicians.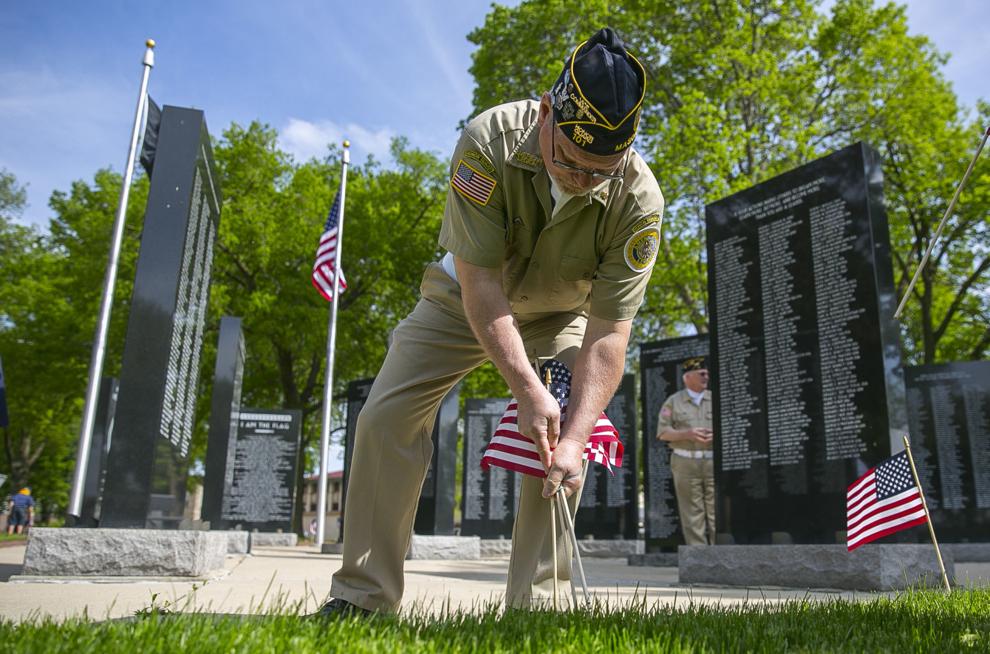 Most of us who grew up in the surrounding states and played a musical instrument can remember riding the school bus to Mason City to participate in the biggest gathering of marching bands in the upper Midwest.
Now, as adults, perhaps we groan at the traffic, the intrusion of outsiders bringing long lines, trash and a little bit of chaos to our usually quiet town. Maybe we even plan be out of the area.
But the band festival is part of the fabric that makes this community unique. No other community claims Meredith Willson as we do, no other community celebrates the importance of music in the lives of youth as we do and no other community reaps the economic impact Mason City does from the North Iowa Band Festival.
However and whenever we can, we should celebrate Mason City's page in history, even if it means a little discomfort one weekend a year.
The same holds true for Memorial Day itself. While we have Armed Forces Day for those still in uniform, and Veterans Day for those who no longer wear the uniform, Memorial Day is the one day for those who gave all for their country.
The Civil War, which ended in the spring of 1865, claimed more lives than any conflict in U.S. history and required the establishment of the country's first national cemeteries, according to history.com.
By the late 1860s, Americans in various towns and cities had begun holding springtime tributes to these countless fallen soldiers, decorating their graves with flowers and reciting prayers.
At the first Decoration Day, as Memorial Day was originally called, President James Garfield presided over a service honoring the fallen in Arlington National Cemetery, where 5,000 came and decorated the gravestone of every soldier buried there.
Can you imagine a Memorial Day service today with 5,000 in attendance anywhere in the United States?
Often these days, it is left to veterans' organizations, Girl and Boy Scout troops and other groups to honor these brave souls, while the rest of us revel in an extra day off and the unofficial start of summer.
For example, did you know every American is supposed to observe a moment of remembrance at 3 p.m. on Memorial Day? 
You could start on Monday. And, if you want to show your support on more than just Memorial Day, head to your local VFW and ask what you can do.
Local editorials represent the opinion of the Globe Gazette editorial board, which consists of Publisher Samuel Gett, Editor Jaci Smith, and Regional Editor Jim Cross. Contact the board or send letters to news@globegazette.com.