Sioux City Journal editorial: Farm states stand to lose in trade war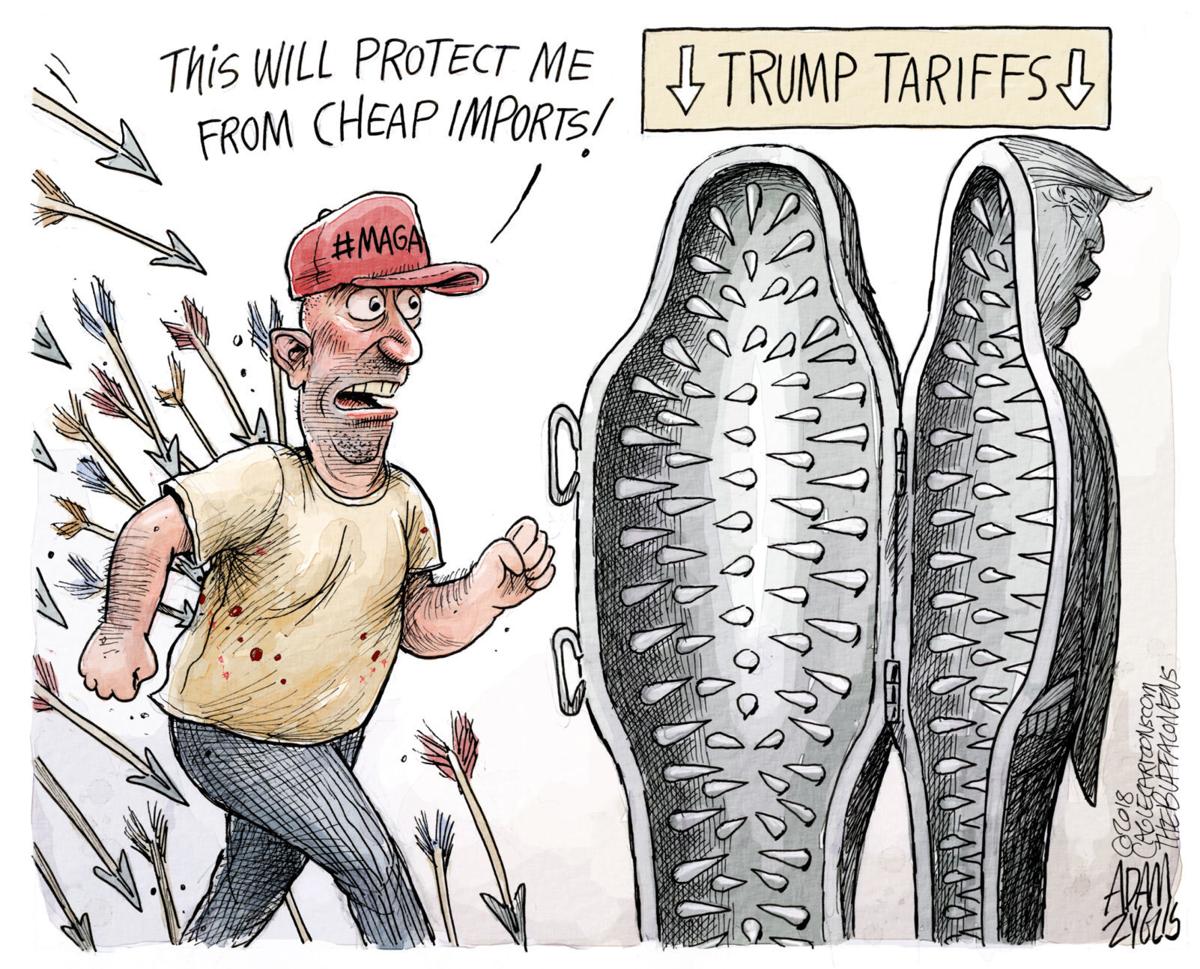 It's hard to find supporters outside the administration for President Trump's plan to impose tariffs on steel and aluminum entering the United States.
Typical was the reaction from House Speaker Paul Ryan.
"We are extremely worried about the consequences of a trade war and are urging the White House to not advance with this plan," AshLee Strong, a Ryan spokeswoman, said in a statement.
Trump wants to slap a 25 percent tariff on imported steel and a 10 percent tariff on imported aluminum. So far, the European Union, Canada and China have threatened tariffs on American-made products in return.
The primary reason we do not back the tariffs is their potential negative impact on farm country. Agriculture states like Iowa stand to lose in a trade war.
Consider these reactions from the Midwest:
• "Every time you do this, you get a retaliation," Senate Agriculture Committee Chairman Pat Roberts, R-Kan. "And agriculture is the number one target. I think this is terribly counterproductive for the (agriculture) economy and I'm not very happy."
• "Our farmers are the first target and we know that's where the unintended consequences will fall is on our farmers and on our manufacturers," Iowa Gov. Kim Reynolds said. Those "unintended consequences," she said, could be "devastating" to Iowa and other agriculture states.
Iowa leads the nation in exports of pork, corn, and feed grain, ranks second for soybean exports, and is second for overall value of agriculture exports. If Trump moves ahead with his plan for steel and aluminum tariffs and other countries target U.S. agriculture products for retaliation, Iowa will feel the pain as much as, if not more than any state.
This, at what is an already challenging time for the farm economy. Net farm income fell 46 percent in Iowa since 2015, reported David Peters, associate professor and extension rural sociologist at Iowa State University, in a new publication, "Rural Iowa at a Glance." American net farm income in 2018 is expected to fall to a 12-year low, according to USDA Economic Research Service's most recent 2018 Farm Sector Income Forecast.
We urge all farm-state leaders, regardless of political party affiliation, to form a strong, united front of opposition to these tariffs.
Sioux City Journal, another Lee Enterprises publication, March 7.