Iowa recently made news for surpassing 40 percent of its total energy generation from wind and installing a record amount of wind power in a single year. While we should take time to celebrate this milestone, we need to double down on these important infrastructure investments to aid in our state's economic recovery from the COVID-19 pandemic.
As chair of the Iowa Conservative Energy Forum, I can tell you that wind energy's economic impact is needed in rural Iowa now more than ever. Rural landowners in Iowa are receiving $69 million annually in land lease payments. This consistent source of income can help farmers and landowners weather the COVID-19 pandemic.
Wind projects provide an additional ripple of economic opportunity. Projects in rural counties have increased property tax revenue, which helps fund critical infrastructure needs like schools, roads and bridges. Wind energy is also creating new jobs in rural Iowa where formerly job opportunities were disappearing. Nearly 10,000 people are currently employed in Iowa's wind industry, which includes robust supply chain and manufacturing industries.
Uncertain times like these also underscore the importance of grid security and energy independence. Basics like food, water and electricity are essential during a pandemic like COVID-19, but we sometimes take for granted that the lights will turn on at the flip of a switch. Our critical energy infrastructure has been neglected for far too long, yet we rely on it to power our homes that we are sheltered in during this global crisis.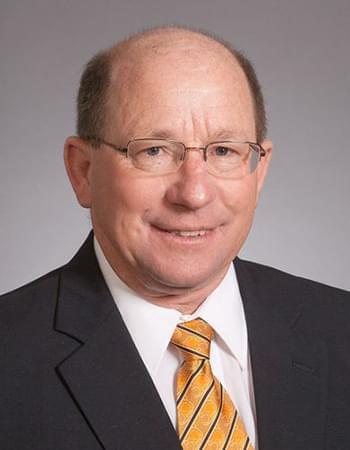 Our state's early investments in wind energy have helped Iowa diversify its energy portfolio, which has led to more energy independence and a more flexible workforce than older generation sources. We need to continue to diversify our energy generation and increase grid resiliency so we are prepared to weather future storms and crises.
Good public policy set the framework for our state to diversify its energy generation, thanks to visionary leadership from leaders like U.S. Senator Chuck Grassley and former Gov. Terry Branstad. These early investments have kept Iowa energy costs below the national average, reduced our dependence on imported energy sources, increased county and city revenue for rural communities and put money directly into the pockets of Iowa farmers.
It is time to double down on policy that enables renewable energy to grow in Iowa and bolster our economy. We need to invest in our energy grid infrastructure to expand capacity and resiliency, extend federal incentives like the Production Tax Credit and Investment Tax Credit for wind and solar that have created thousands of jobs in Iowa, and we need to remove unnecessary red tape to clean energy project development.
The time is now to invest in Iowa's energy future and start the economic recovery from COVID-19.
Ray Gaesser is the chair of the Iowa Conservative Energy Forum