Could it be five years already. No, it couldn't be.
But, yes it is, five years since the shocking news that spread across North Iowa of the death of City Councilman Alex Kuhn from a self-inflicted gunshot wound.
To this day it is a mystery as to why someone so young, so energetic and enthusiastic, and with so much potential could snuff it all out with the pulling of a trigger. He was 34 when he died on July 15, 2016.
He has been memorialized many times since then and a sculpture in his honor is in public view near the entrance to the Mason City Public Library.
The reason his legacy is so vivid for me today is not the anniversary of his death but the example of his life. With all the bickering, back-biting, walkouts and childish behavior in politics, never has there been more of need for more Alex Kuhns in public office.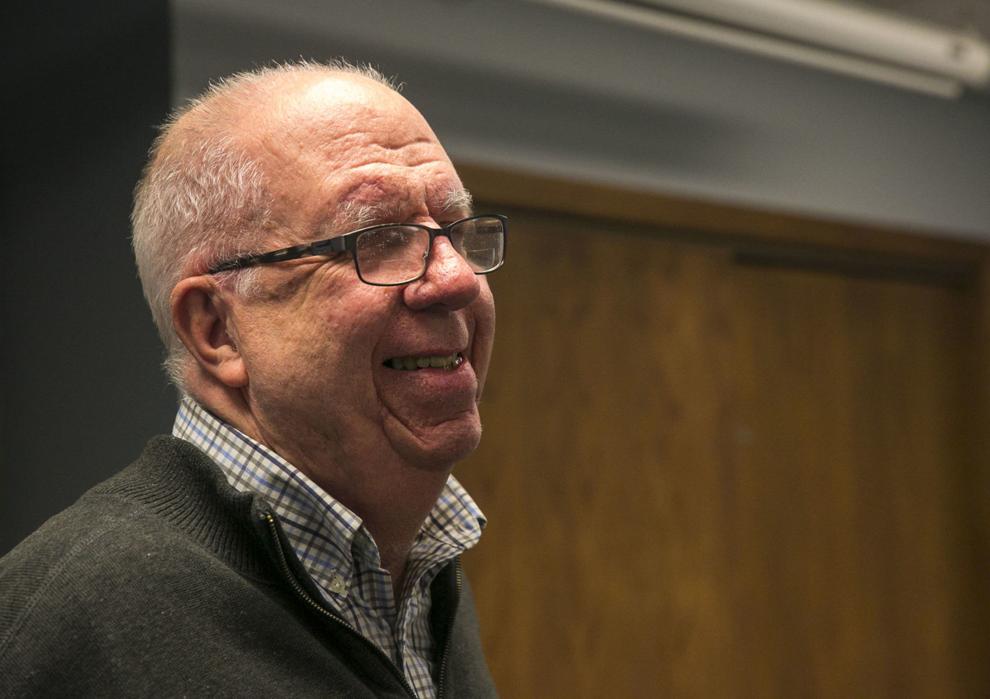 He was elected to the City Council in 2011, just shy of his 30th birthday and was re-elected in 2015 when he was also named mayor pro tem.
He had a way of taking the lead on issues that is unusual for council members. Obviously, it takes a majority of the council to accomplish anything but Alex was not shy about being out front.
In 2013, he drafted a "disorderly premises" ordinance that held property owners accountable for unlawful incidents occurring on or near their properties.
Not long after that, Kuhn opposed plans to cut manpower in the Sanitation Department to help cover the cost of a new truck. Kuhn's concern was the health and safety of sanitation workers who literally would be hauling bigger loads.
He accompanied then-Mayor Eric Bookmeyer to Des Moines to lobby for state financial help with the River City Renaissance Project.
And, somewhat famously, he was the first councilman to oppose the proposed Prestage hog processing plant because he thought the city was not getting a good enough return on its investment.
He developed a reputation for looking out for the little guy and also looking at long-term consequences for short-term gains.
Through it all, he was not beyond being a savvy political creature. But he managed to pull it off without being offensive – a lost art in today's politics.
He and other city officials once went together to a political event in Des Moines. When it was over, Alex told the others to head for home without him because he had some business to take care of. On their way home, city officials checking their iPhones came across photos of Alex posing with political operatives – photos taken after his cohorts had left. They just laughed. That was Alex.
When Alex ran for re-election in 2015, he called me and told me he was running unopposed. I said, "That's good, isn't it?"
He said, "Well, it's killing my fund-raising." I just laughed. That was Alex.
Most people who knew him knew he was destined for further advancement in politics, most likely the State Legislature, where his father had served for years. And, who knows after that?
At his funeral five years ago, State Sen. Amanda Ragan recounted a story about the train carrying President Franklin D. Roosevelt's body after he died in Warm Springs, Georgia. Thousands of people watched as the train went by, including a man with tears in his eyes. Someone asked the man if he knew Roosevelt. He said, "No, but he knew me." That was Alex.
This year, he would be 39 years old. It's hard to imagine what he would have accomplished in the last five years or in upcoming decades.
I am struck by the poetic words of John Greenleaf Whittier:
Best of John Skipper
Check out some of columnist John Skipper's most-read recent columns:
John Skipper retired from the Globe Gazette in February 2018 after 52 years in newspapers, most of that in Mason City covering North Iowa government and politics.