I have a good friend who I often refer to as "Mr. Preparation." If someone gave him directions on how to get from one side of town to the other, he's the kind who would take careful notes, double check to make sure he had written down every turn he was supposed to make, and then take a practice run to make sure the directions were accurate.
My friend would rather BE prepared than to have GET prepared at a moment's notice and while he sometimes takes it to extremes, he's got the right idea.
For one thing, preparation can lead to prevention.
As a nation, were we adequately prepared to deal with the COVID-19 virus so that we could have prevented many deaths and serious illnesses?
As a city in 2008, were we adequately prepared to handle the great flood and perhaps prevent some of the hardships our citizens endured?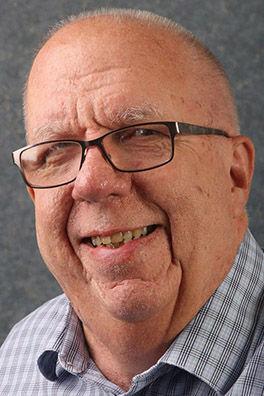 Do the city governments in Mason City, Clear Lake and throughout North Iowa recognize the link between preparedness and prevention? It should be at the top of their lists.
But it doesn't always mean they all will act alike. In recent years, when the State Legislature voted to allow sale of fireworks in Iowa, cities reacted to that in many different ways. For example, Clear Lake banned use of fireworks in the city limits. Mason City allowed them but only on certain days at certain times. Their actions were different from one another but both seemed to be based on preparation and prevention.
Fifty years ago, I lived in Aurora, Illinois, a city of about 50,000 people, 40 miles west of Chicago in Kane County. Today, the population is about 197,000 and the city is in parts of four counties so they must be doing something right.
One of the things I remember most about my days in Aurora is how well the city dealt with preparation and prevention. Aurora, which was racially mixed, had a Human Relations Commission – not a Human Rights Commission. The difference was the Human Relations Commission, made up of everyday citizens, met regularly and heard complaints from people who had a gripe of one kind or another. The goal was try to solve problems before they got out of hand, before they became police or court problems. Today, we would call it mediation – and it worked.
One year, the city decided to purchase a couple of new police cars – but instead of trading in the old ones, they kept them – and parked them on streets in various neighborhoods, rotating them from one place to another. The idea was that burglars and other trouble makers were likely to stay away from a street where a squad car was parked. Prevention.
The city also had a pole installed downtown that had one light on it. Any time there was a fatal accident in the city, that light would flash for 24 hours in memory of the victim and as a reminder to motorists to drive carefully. Prevention.
A final thought on Aurora. In 1967, as a young reporter, I accompanied a group of businessmen to a city downstate to learn about a new concept they thought might be good for Aurora. It was called cable television.
Well, enough reminiscing. I have to go find my friend. He's probably off somewhere making a list.
John Skipper retired from the Globe Gazette in February 2018 after 52 years in newspapers, most of that in Mason City covering North Iowa government and politics.