With apologies to all my friends in the Chicago suburbs where I grew up, I've decided there are many advantages to living in small-town America.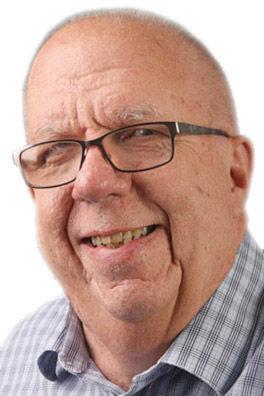 We see examples all the time. If a farmer becomes ill or incapacitated, neighbors join together to make sure his crops are harvested. If someone falls on hard times and has mountains of medical bills to pay, friends hold fund-raising benefits to lighten the load.
Your mail carrier, your druggist and your grocer all know you by name.
What's the secret? What do Mason City, Clear Lake, Osage and other small cities have that you don't find in New York, Chicago or Los Angeles? The answer, I think, is a sense of family. We fight from time to time, as all families do, but we come together when the chips are down and we don't hate each other. That's worth repeating. We don't hate each other.
If only we could take some of the ingredients of small-town living and small town values and sprinkle them in Washington DC.
U.S Sen. Ben Sasse, a Nebraska Republican, has written a book called "Them: Why We Hate Each Other – and How to Heal." In it, he refers to an old small-town community attitude that Sports Illustrated once described as "that "hometown-gym-on-a-Friday-night" feeling.
We've all been there. We've headed to the high school gym – doctors, lawyers, farmers, bricklayers, teachers, nurses, moms and dads, grandmas and grandpas – people of all income levels, ethnic backgrounds, and social status – to root for our team. We buy popcorn and soft drinks and we take our turn manning the concession stands. Sometimes our team wins, sometimes it loses. But we all have a good time and await next week's games. For those couple of hours in that gym, we are all neighbors and we are supporting our kids, regardless of what team they are on.
I've seen that sense of community in good times and bad over the years in North Iowa, from helping each other get back on our feet after the floods of 2008 to enjoying the times when RAGBRAI came through our towns and everyone working together to spruce things up and be good hosts. And of course, rooting for our sports teams.
There are countless other examples. The common denominator in all of them is the presence of decency and the absence of politics.
I know it's naive and idealistic to think that as a nation we can achieve a "hometown-gym-on-a-Friday night" feeling. But it's fun to think about. Wouldn't you agree?